Buyers Are Returning to the Market. Are Your Sellers Ready?
In mid-March, the housing market saw a steep decline in buyer traffic and showings. This rapid shift in the business caused great uncertainty about what the near future would look like for real estate.
However in recent weeks, we have seen initial positive signs that buyers are returning to the market and in need of listings to view.
And while we'll continue to monitor these early indicators, it forecasts good news for the market.
According to a report from Zillow, web traffic to for-sale listings online has risen to levels comparable to past spring markets. While this may seem like an obvious result of people staying at home and browsing online for dream homes, showings are picking up as well.
ShowingTime recently published that scheduled showings, both virtual and in-person, have been increasing week-over-week since mid-April. This rebound is a 39% growth from the decline two weeks prior. You can find your state-specific data on their site, as well.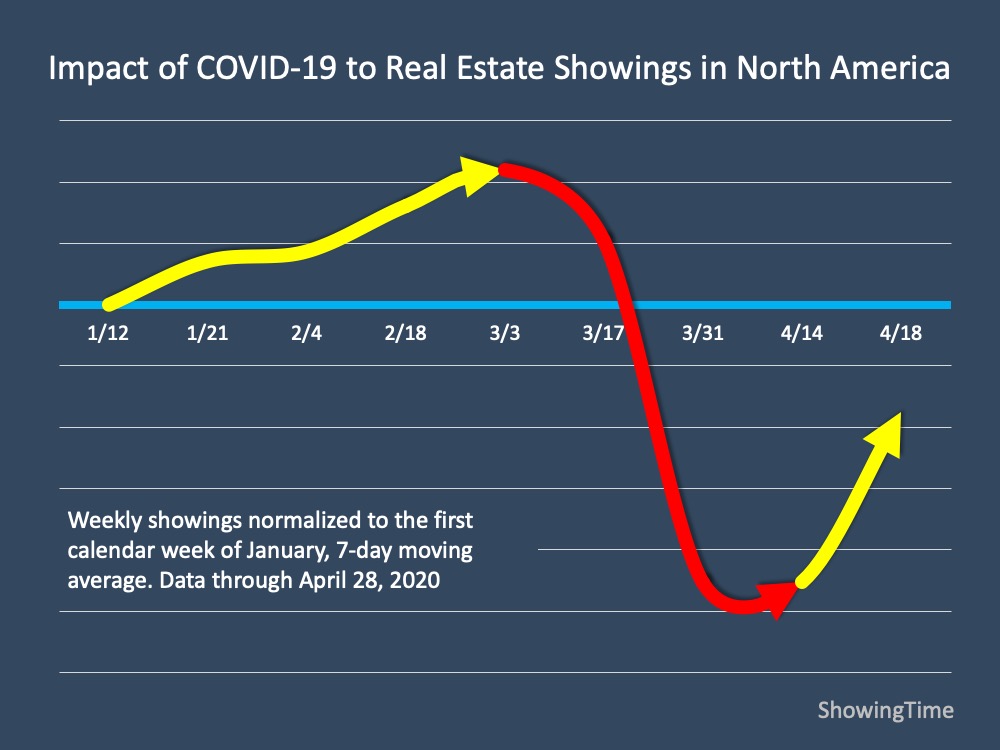 Again, these are initial findings that we will continue to monitor and report. Be sure to stay informed with the latest news on the daily KCM Blog.
From online viewings to showings and sales, these are the first positive signs since March that we could be turning a corner. But while buyers appear to be coming back to the market, sellers are not meeting the demand.
The question is, are potential sellers in your market aware that buyers are out there? If a client is ready and able to do so, this could be a great time for them to list for a great price.
In a recent survey by realtor.com, people thinking about selling their homes indicated they're generally willing to allow their agent and some potential buyers inside if done under the right conditions. They're less comfortable, however, hosting an open house. This is understandable, given the health concerns associated with social contact these days.
As an agent, and a trusted advisor, it's your responsibility to make sure clients are informed about the current market conditions, the virtual practices that will ensure a safe process, and the digital game plan you have to effectively sell their home.
Michael Lane of ShowingTime notes:
 "We're seeing innovation coming out of pain, as agents have quickly embraced virtual showings to keep their business going…More and more virtual showings are scheduled every day through our systems, signaling that many markets are responding to this innovation positively."
In today's rapidly changing market, this is more important than ever. And some of these new practices might be here to stay.
In a new era of life where things are shifting quickly, opening your doors up to virtual approaches is critical when it comes to helping clients buy and sell homes.
You need a digital strategy to help your clients navigate through all of the new changes in today's market.
And with buyer demand increasing, the opportunity is there to bring new listings to the market if you can effectively get in front of potential sellers.
To do that, you'll need a Virtual Listing Presentation. So build a free PowerPoint template that you can download and start using in your virtual listing presentations right now.
With customizable slides and pre-built graphics powered by KCM's market insights, you'll immediately stand out and build trust with clients who will want to list with you today.