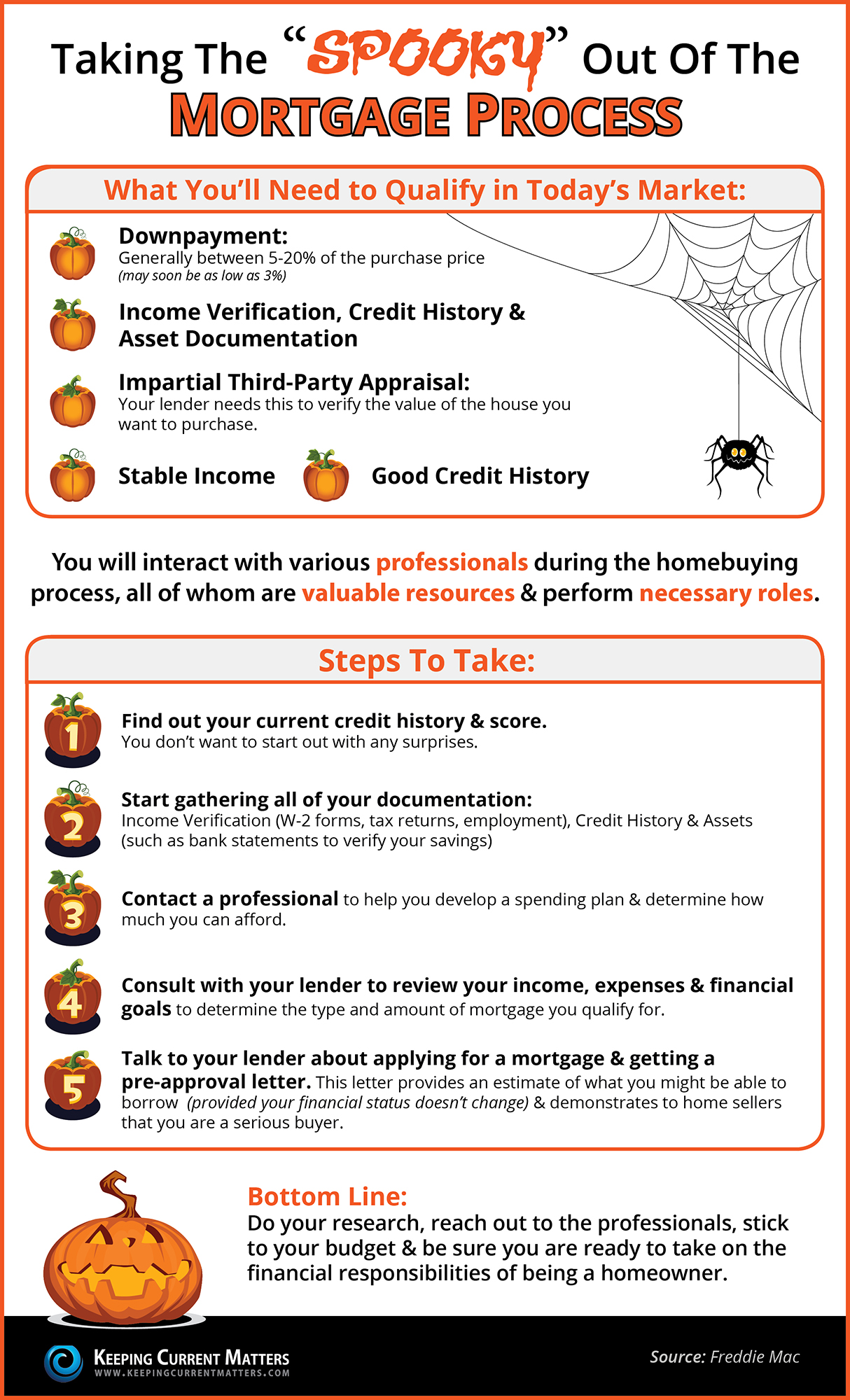 We have recently reported on the misconception that many buyers have regarding the down payment necessary to purchase a home. Multiple studies reveal that 40-50% of Americans believe you need between 15-20% of a down payment to be eligible to pur...
The Gallup organization conducts an annual report entitled the Economy and Personal Finances Poll, which asks Americans to choose the best option for long-term investment. It was no surprise that real estate returned to the top position over o...
There are some homeowners that have been waiting for months to get a price they hoped for when they originally listed their house for sale. The only thing they might want to consider is... If it hasn't sold yet this fall, maybe it's not priced pr...
If you are thinking about purchasing a home right now, you are surely getting a lot of advice. Though your friends and family have your best interests at heart, they may not be fully aware of your needs and what is currently happening in real est...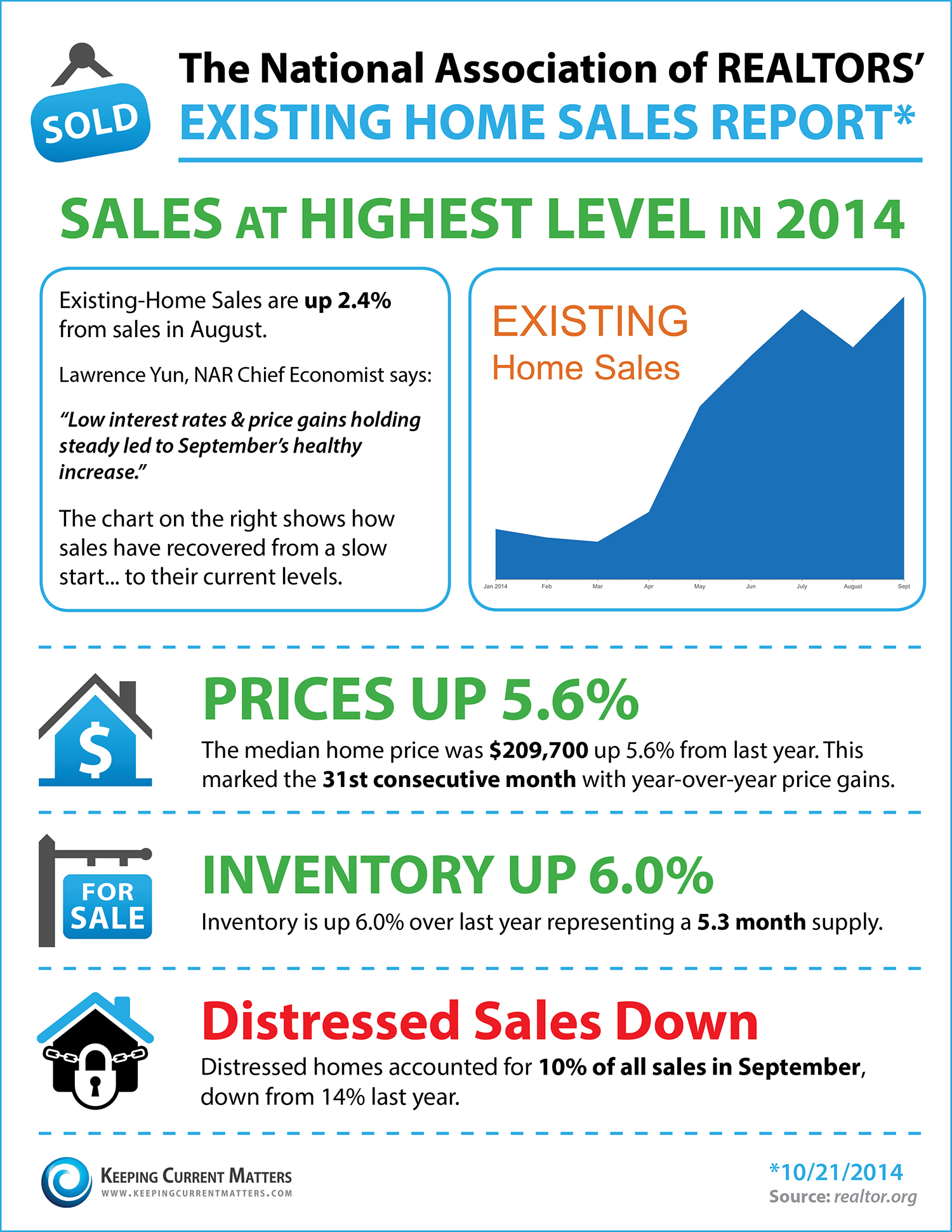 The National Association of Realtors (NAR) released their Existing Home Sales Report earlier this week. The report revealed that "sales bounced back in September to their highest annual pace of the year". As the chart below shows, after a very sl...
Billionaire money manager John Paulson was interviewed at the Delivering Alpha Conference presented by CNBC and Institutional Investor. During his session he boldly stated: "I still think, from an individual perspective, the best deal investment...
The price of any item (including residential real estate) is determined by 'supply and demand'. If the supply of an item is larger than the amount of people looking to purchase that item, the price will decrease. According to the National Ass...
Are you thinking of selling your house? Are you dreading having to deal with strangers walking through the house? Are you concerned about getting the paperwork correct? Hiring a professional real estate agent can take away most of the challenges of s...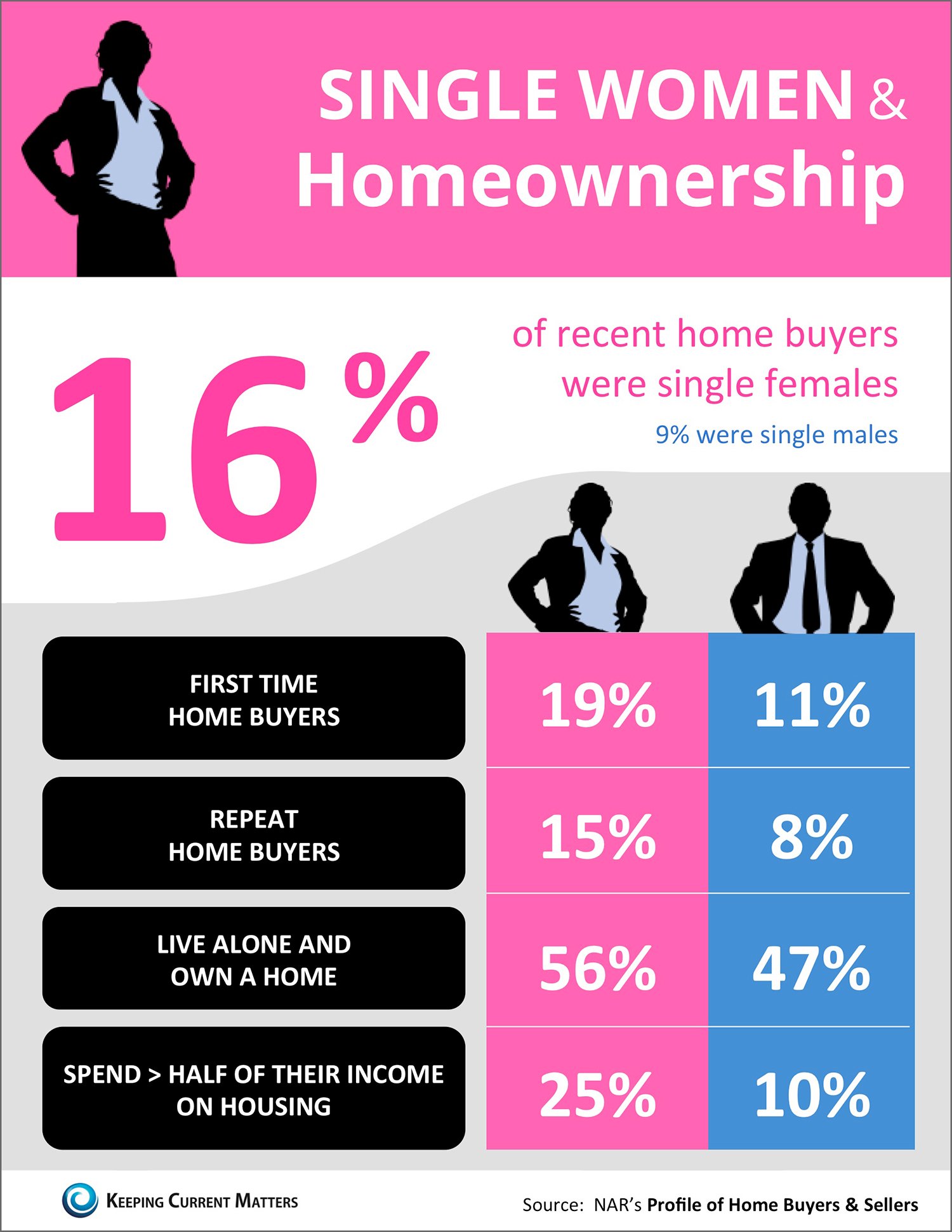 Do you really need an agent to sell your house in today's market? Here's what Fannie Mae suggests to sellers on the Know Your Options section of their website: "Select how you'll market and list the home (e.g., with a real estate agent or for sa...
Discover Home Loans conducted an interesting survey that revealed how prepared homebuyers are for the actual mortgage process. The survey reported that 94% of prospective buyers believe they are making a good investment decision if they buy a ...
In real estate there is a difference between COST and PRICE. As a seller, you will be most concerned about 'short term price' – where home values are headed over the next six months. As either a first time or repeat buyer, you must not be concern...
Now that the housing market has stabilized, more and more homeowners are considering moving up to the home they have always dreamed of. Prices are still below those of a few years ago and interest rates are still below 5%. However, sellers should ...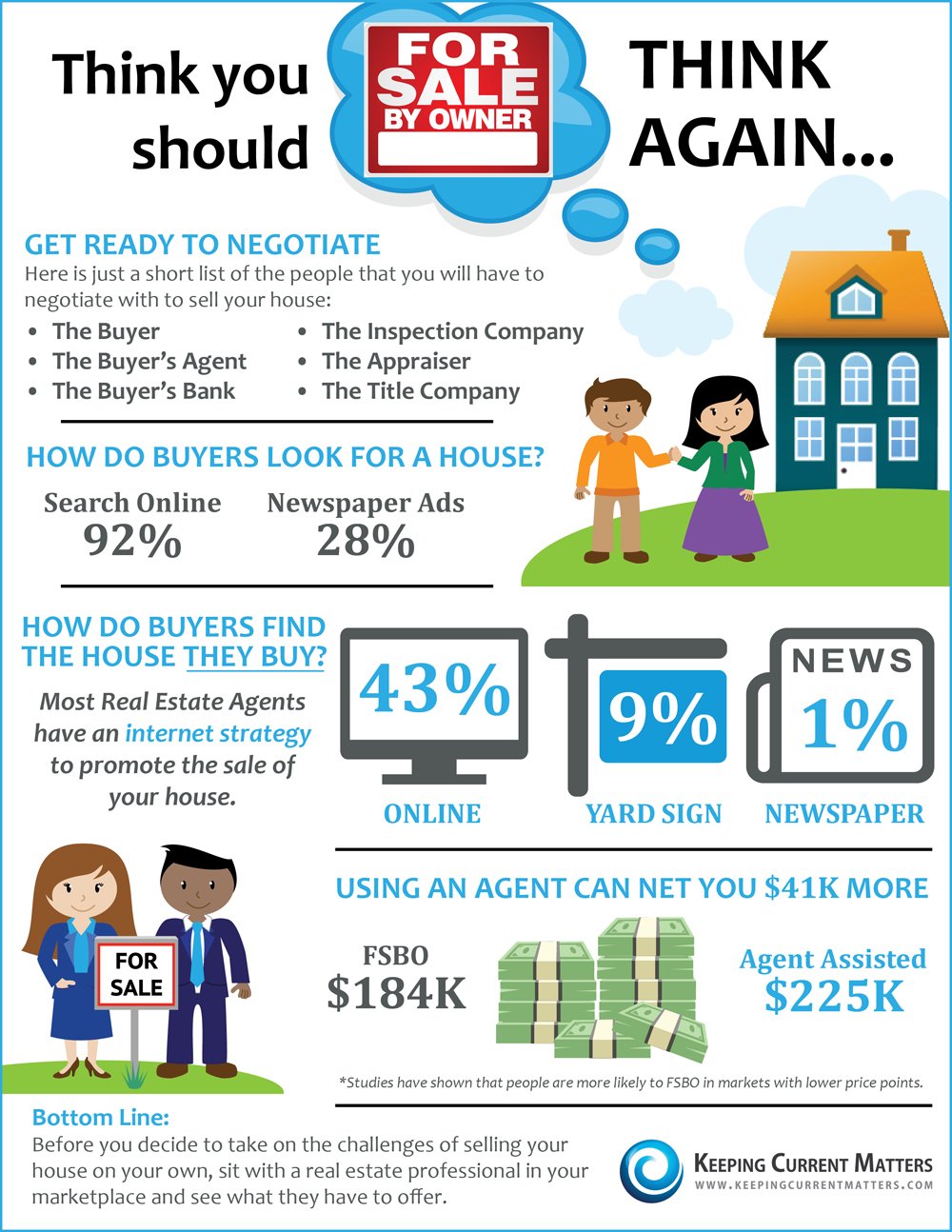 For the last several years, home sellers had to compete with huge inventories of distressed properties (foreclosures and short sales). The great news is that the supply of these properties is falling like a rock in the vast majority of housing ma...
Today we are excited to have Steve Harney, the Founder & Chief Content Creator for Keeping Current Matters as our guest blogger. Steve has over 30 years experience in real estate and is a trusted & sought after speaker. Enjoy! Last week, ...
A recent study has concluded that 39% of buyers prefer to rent out their last residence rather than sell it when purchasing their next home. The study cites that many homeowners were able to refinance and "locked in a very low mortgage rate in...
School is back in session, the holidays are right around the corner, you might not think that now is the best time to sell your house. But with inventory below historic numbers and demand still strong, you could be missing out on a great opportu...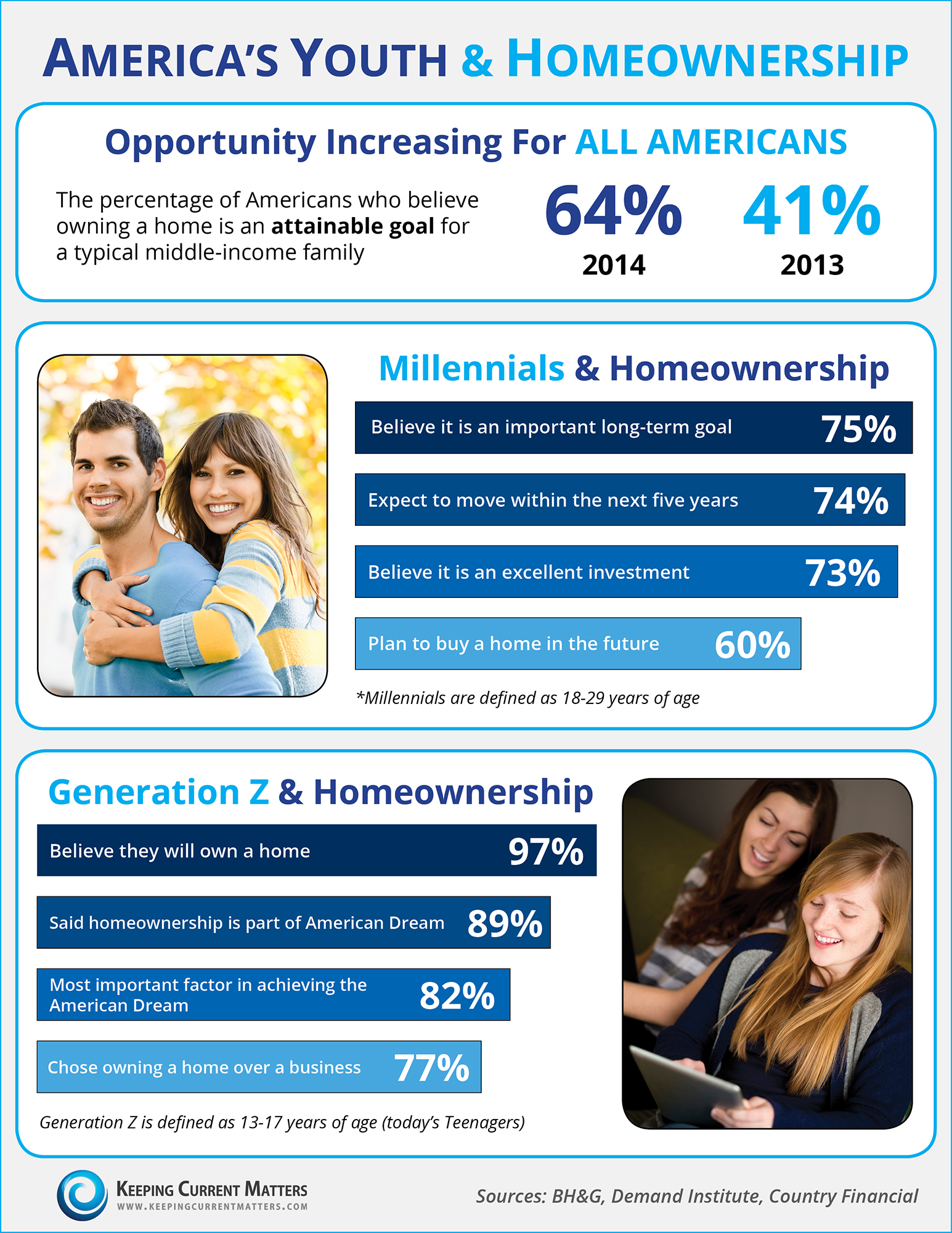 The information delivered by your neighborhood real estate agent in the past is now available on the internet. You no longer need agents for information regarding which homes are for sale or what houses in your neighborhood sell for. You can easi...
Two recently released reports indicate that both young adults (Millennials) and teenagers (Generation Z) still see homeownership as an important piece of their future success. A report by The Demand Institute, Millennials and Their Homes: Stil...