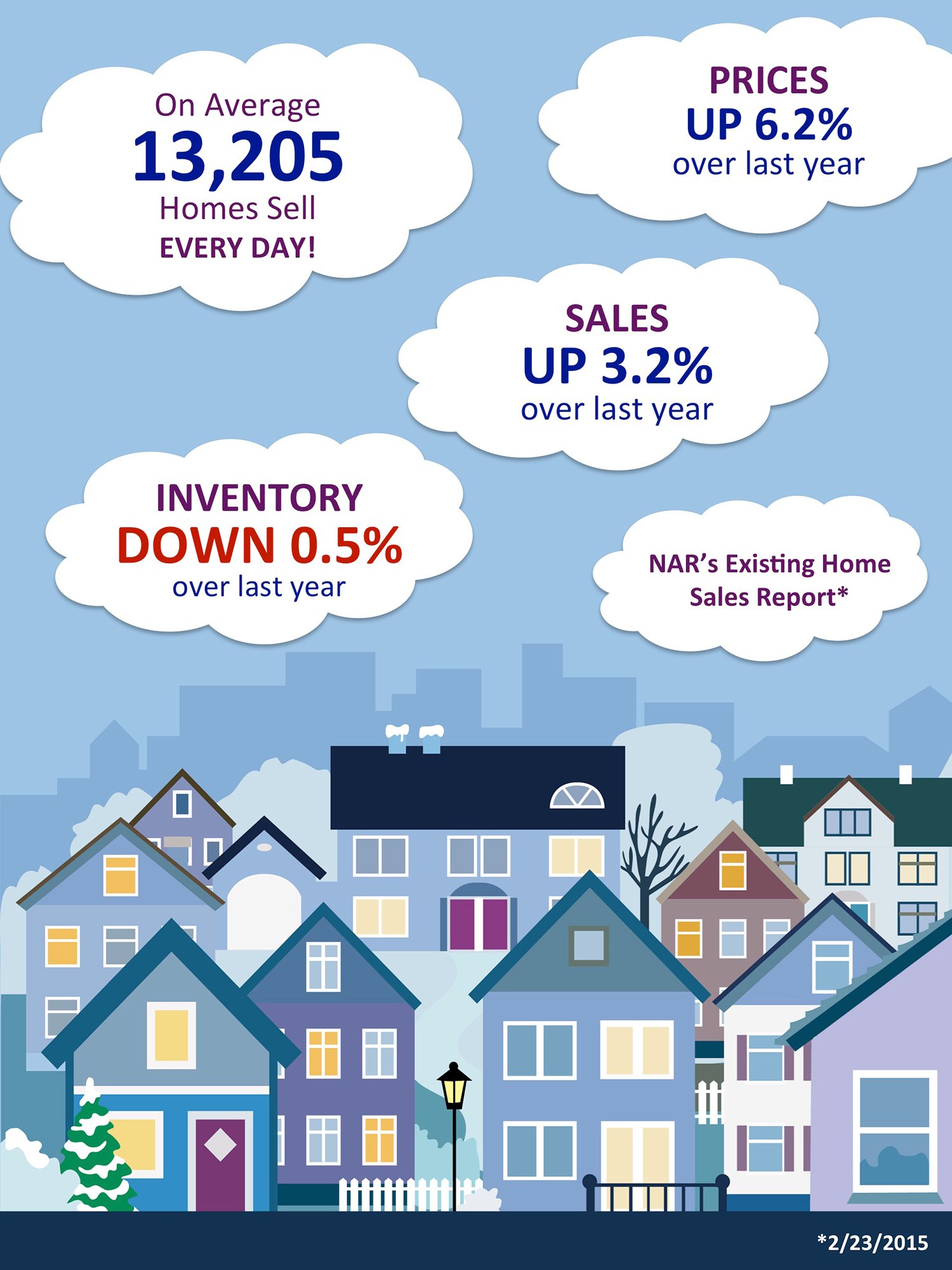 The interest rate you pay on your home mortgage has a direct impact on your monthly payment. The higher the rate the greater the payment will be. That is why it is important to look at where rates are headed when deciding to buy now or wait until...
In a recent post, we explained that the supply of homes for sale in December was at its lowest level in over a year. The January National Housing Trend Report from realtor.com now reveals that inventory in January has decreased another 6.7% month...
The National Association of REALTORS (NAR) just released their Existing Home Sales report and some have taken the results and ran with headlines like: "Existing home sales collapse in January despite low mortgage rates". Let's take a closer loo...
If you are planning on becoming a homeowner, or moving up to the home of your dreams in 2015, here are four great reasons to consider buying a home now, instead of waiting until spring. 1. Prices Will Continue to Rise The Home Price Expectation...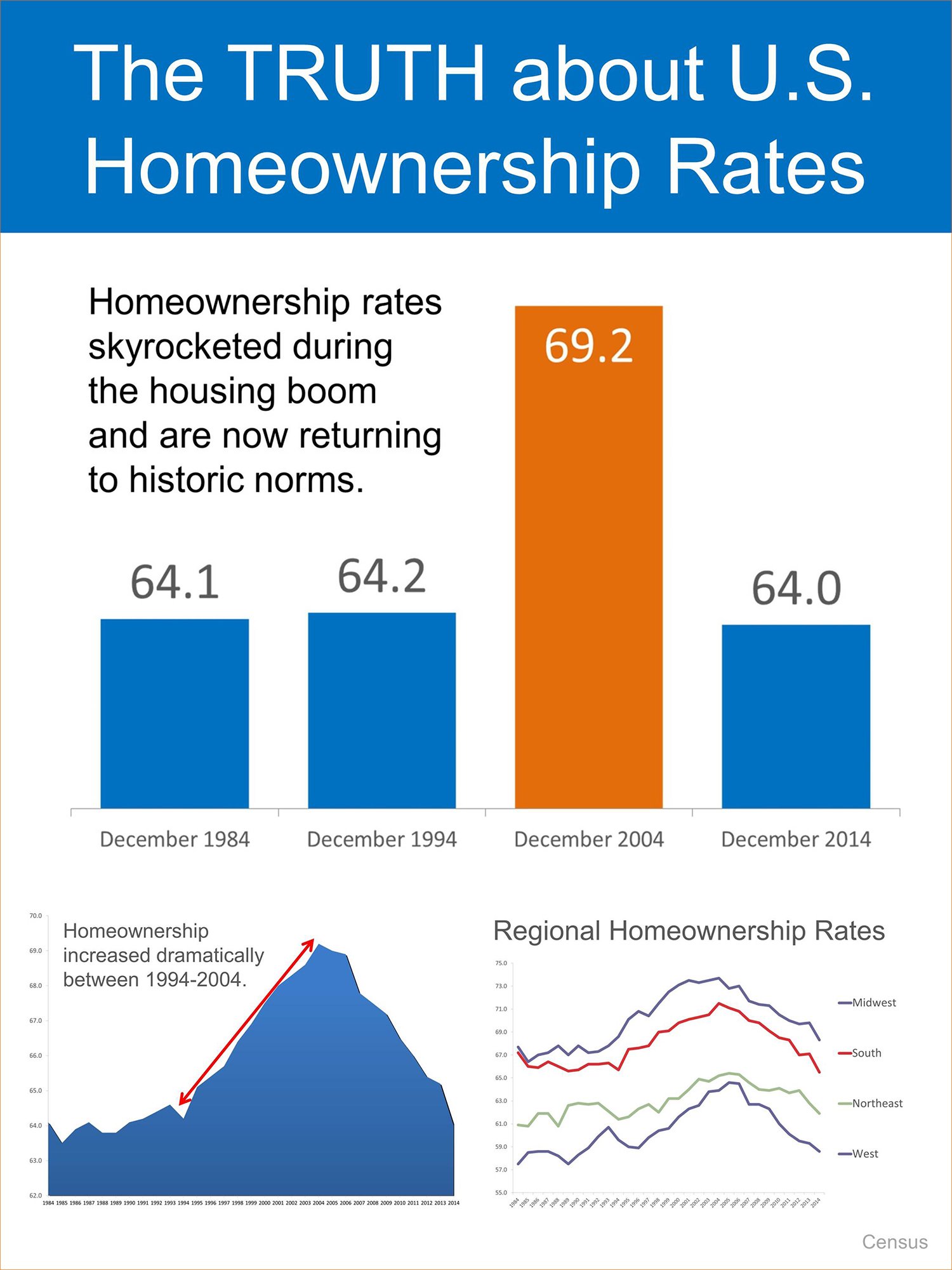 We all learned in school that when selling anything, you will get the most money if the demand for that item is high and the inventory of that item is low. It is the well-known Theory of Supply & Demand. If you are thinking of selling your...
The Census recently released their 2014 Homeownership Statistics, and many began to worry that Americans have taken a step back from the notion of homeownership. Easy… Chicken Little The national homeownership rate peaked in 2004, representing ...
With inventory presently below historically normal levels, current & future home prices have been the topic of many real estate conversations. The most recent Home Price Expectation Survey was just released; giving insight into where experts ...
Many believed that when the housing market crashed, so too would the desire of American's to own a home again. Many reports have shown that, especially among younger generations, the American Dream of homeownership is still very much alive. Ju...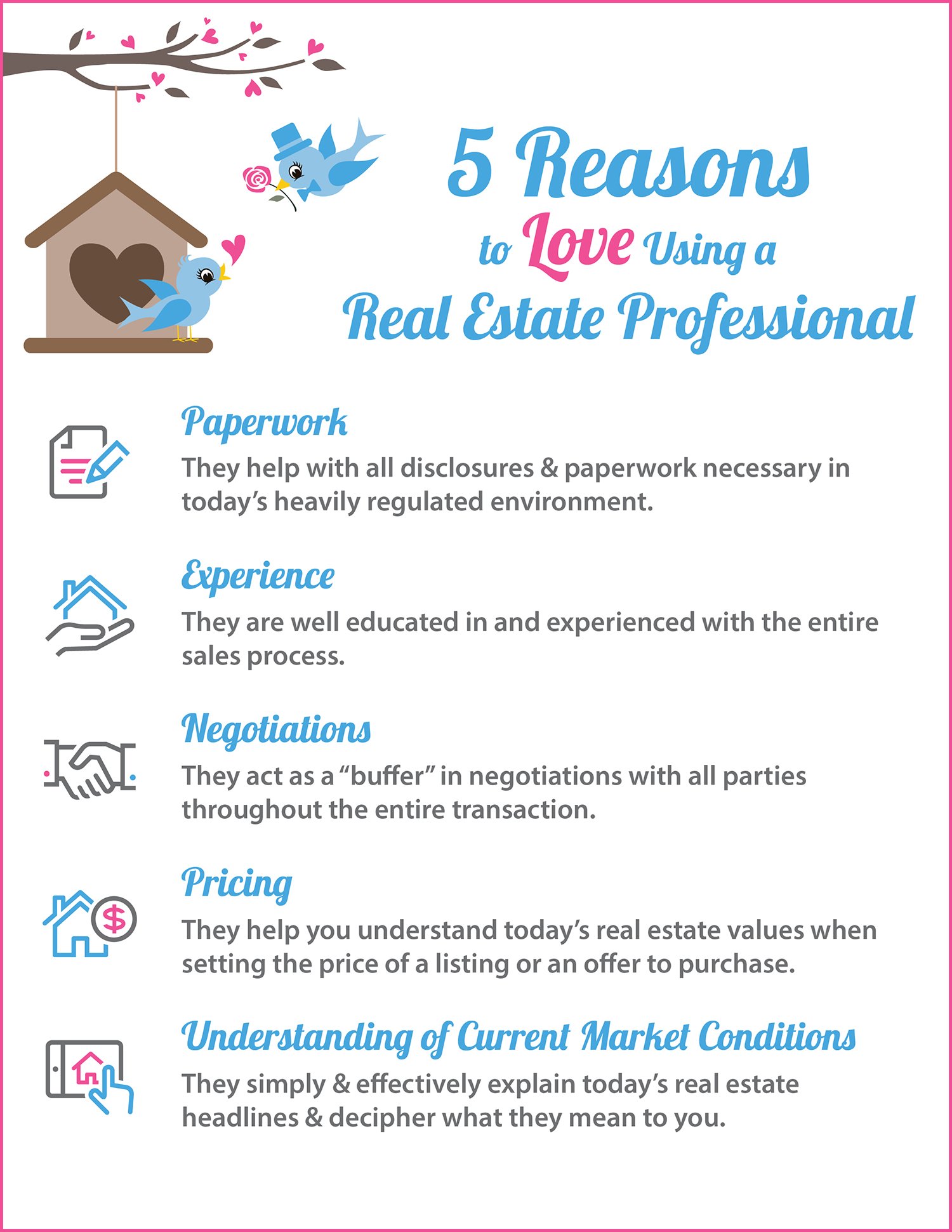 There are some people that have not purchased a home because they are uncomfortable taking on the obligation of a mortgage. Everyone should realize that, unless you are living with your parents rent free, you are paying a mortgage - either your m...
According to the latest CoreLogic National Foreclosure Report, "approximately 552,000 homes in the US were in some state of foreclosure as of December 2014". This figure is down 34.3% from the 840,000 homes in December of 2013. December marked th...
Two recently released reports reveal that the American public is starting to feel much better about the U.S. economy. The University of Michigan's Surveys of Consumers showed that: "Consumer optimism reached the highest level in the past decade ...
Over the last six years, homeownership has lost some of its allure as a financial investment. As homeowners suffered through the housing bust, more and more began to question whether owning a home was truly a good way to build wealth. Every th...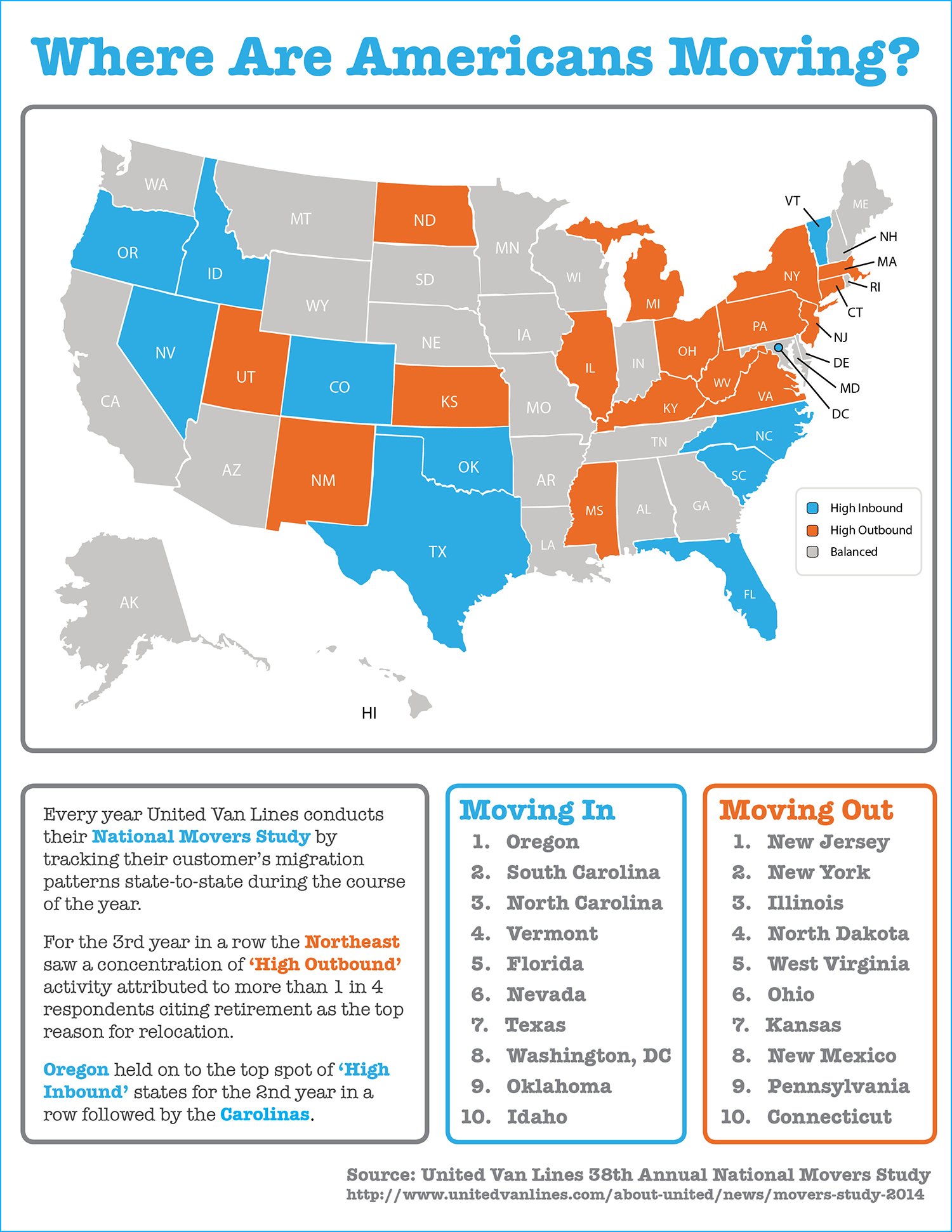 The housing market has taken a great turn toward recovery over the last few years. The opinions of the American public toward real estate took longer to recover, until recently. For the first time since 2006, Americans have an overall positive...
As a seller, you will be most concerned about 'short term price' – where home values are headed over the next six months. As either a first time or repeat buyer, you must not be concerned only about price but also about the 'long term cost' of th...
Some homeowners consider trying to sell their home on their own, known in the industry as a For Sale by Owner (FSBO). There are several reasons this might not be a good idea for the vast majority of sellers. Here are five reasons: 1. There Ar...
Is spring closer than we think? Depending on which Groundhog you witnessed today, you may have less time than you think to get your home on the market before the busy spring season. Many sellers feel that the spring is the best time to place t...