The National Association of Realtors (NAR) recently released their Pending Home Sales Index Report and revealed that it is at its highest level since April 2006. The Pending Home Sales Index is "a forward-looking indicator based on contract signin...
The spring and summer months have always been known as a very popular time for homebuyers to start the search for their dream home. This year is no different!...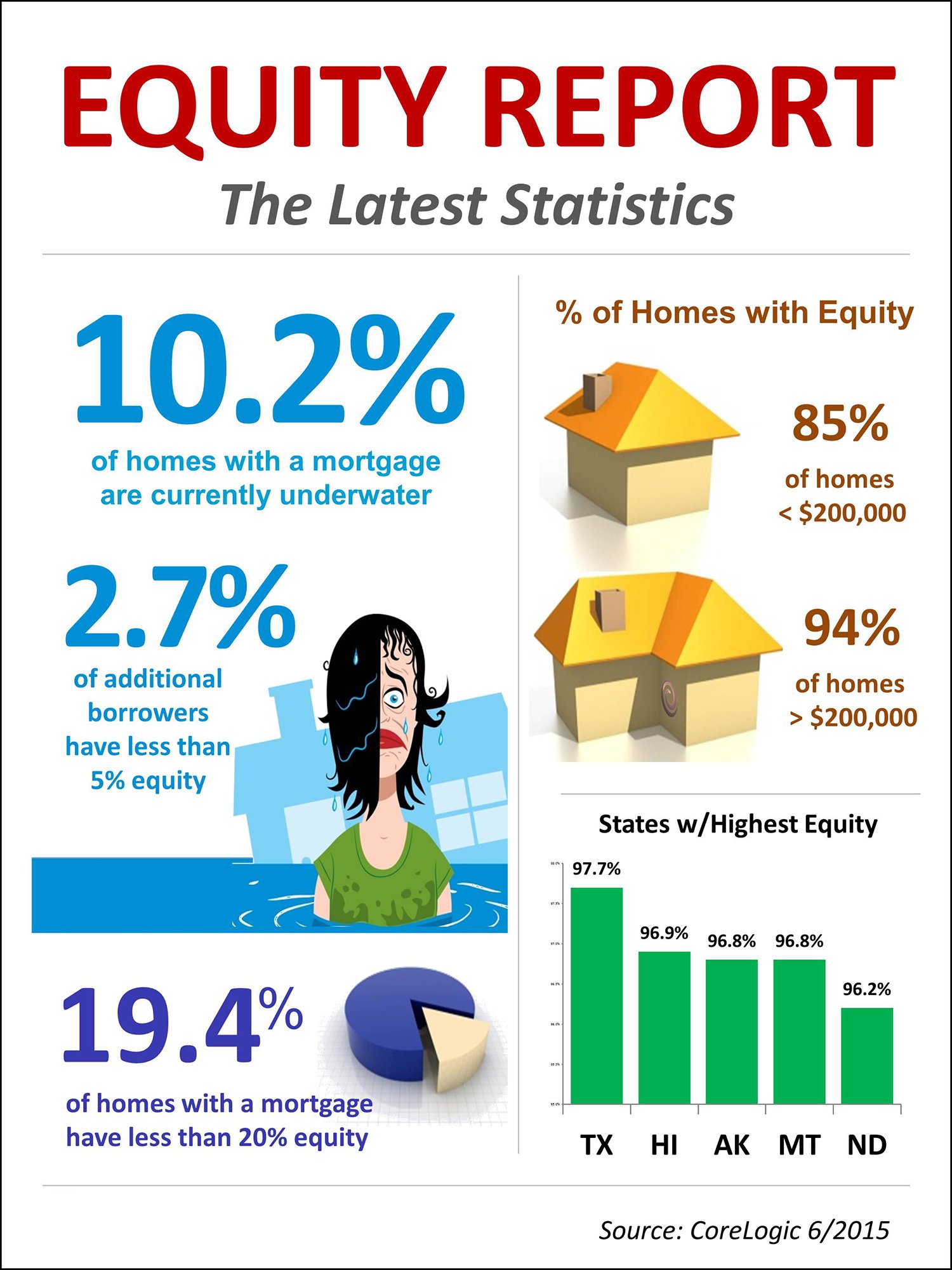 At the end of June, in every region of the country, hundreds of homeowners have a tough decision to make. The 'listing for sale agreement' on their house is about to expire and they now must decide to either take their house off the market (OTM), For...
There has been recent press regarding whether or not it makes better financial sense to rent rather than buy in today's housing market. As an example, the recently released June Summary of the BH&J Buy vs. Rent Index reported: "…as of the end of...
The National Association of Realtors' (NAR) latest Existing Home Sales Report revealed that first time homebuyers made up 32% of all sales in the month of May; marking the highest share since September 2012 and up from 27% the same time last year....
Summer is here! The temperature isn't the only thing heating up right now, so too is the housing market! Here are four great reasons to consider buying a home today instead of waiting....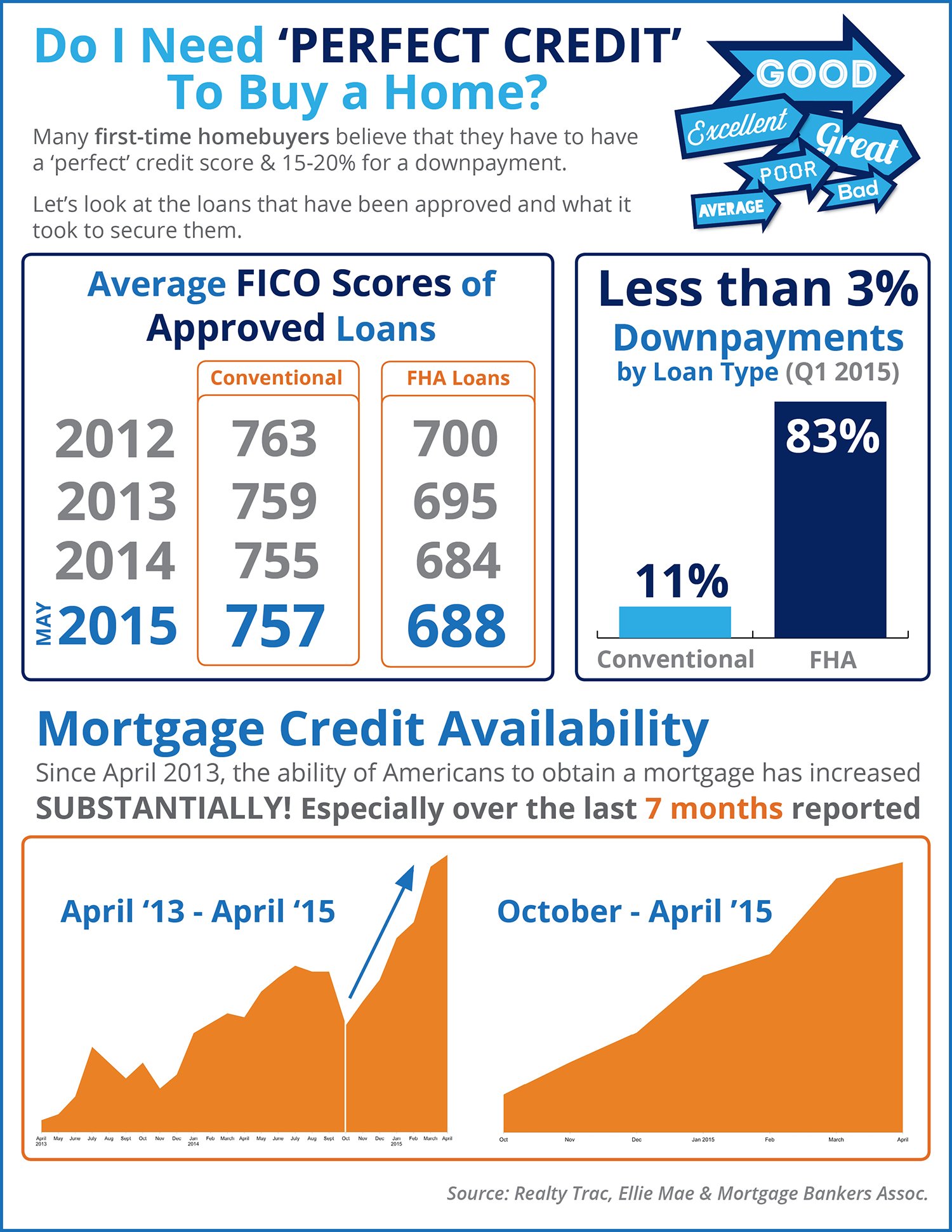 When mortgage interest rates begin to climb, experts immediately begin to discuss home affordability indexes. They calculate how an increase in rates will slow home purchases as more and more potential buyers are priced out of the market. Today, with...
Last week, mortgage interest rates jumped over the 4% mark for the first time this year according to Freddie Mac's Mortgage Market Survey....
Are you thinking of selling your house? Are you dreading having to deal with strangers walking through the house? Are you concerned about getting the paperwork correct? ...
The National Association of Realtors' most recent Existing Home Sales Report revealed that home sales were up rather dramatically over last year in five of the six price ranges they measure....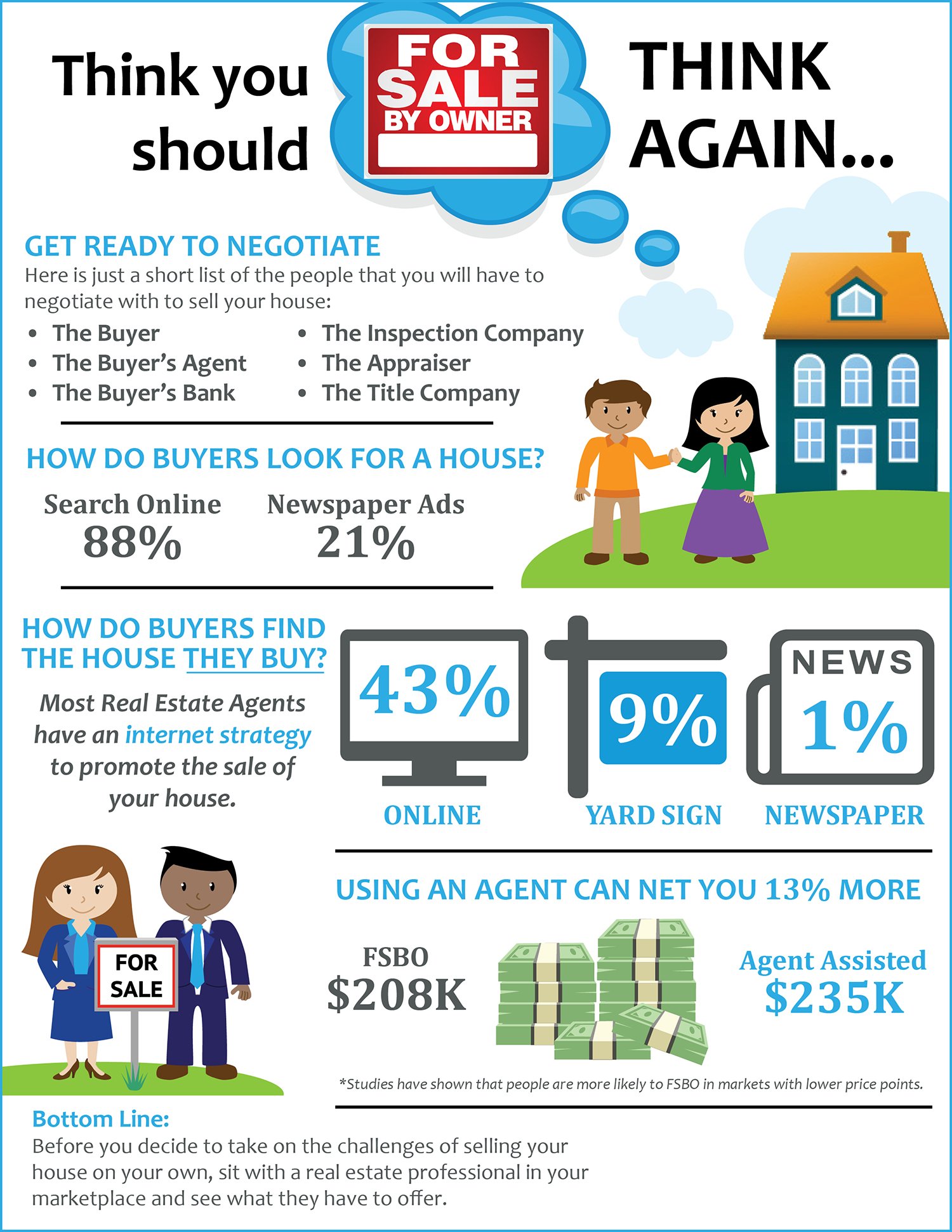 Some Highlights:
According to NAR's Profile of Home Buyers & Sellers:
88% of buyers look for their new home online
Using a real estate agent can net you 13% more than FSBO'ing
There is a long list of people that you will have to negotiate with when you decide to sell your home, using an experienced professional can help ease the process.
After the housing market bust we experienced across the country in 2008, many experts have been quick to warn that a new bubble may be forming in some areas of the country....
The inaugural Opportunity Cost Report was released recently by realtor.com. The report explained that "with interest rates and home prices expected to climb in the next year, the financial penalties of delaying or forgoing a home purchase in today's ...
The Federal Reserve Bank of New York recently released the 2015 SCE Housing Survey. The survey revealed that most current renters would prefer owning and that 61.9% of them plan to buy a home within the next five years....
One of the biggest questions plaguing the current housing market is where mortgage interest rates will be at this time next year. Over the last two months, rates have begun to creep up (see chart)....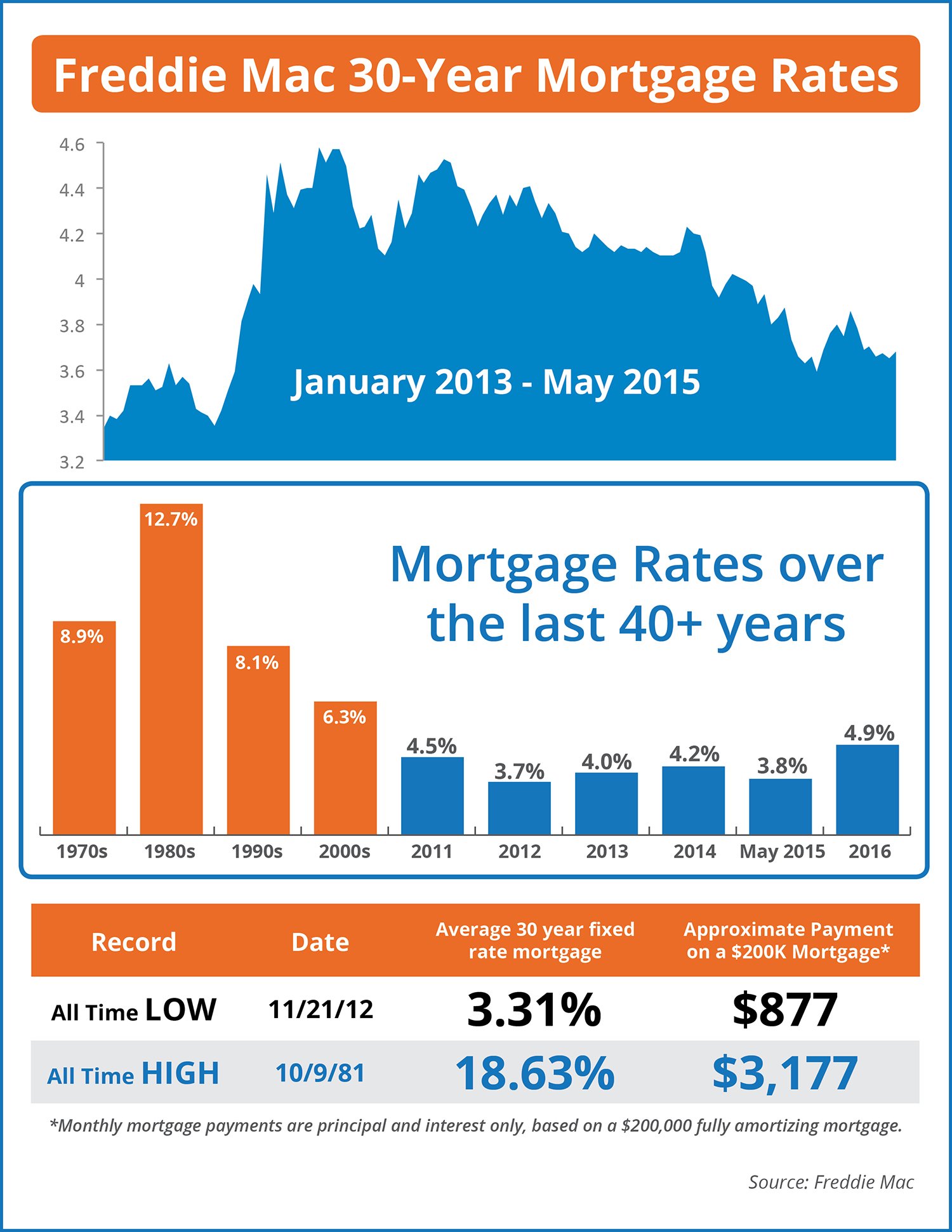 People often ask whether they should buy a home now or wait. Recently released data suggests that waiting may not make sense as prices seem to again be on the rise. Let's take a look at some of the data and commentary on the subject: ...
Each month, many people are faced with the decision of renewing their rental lease for another year or purchasing their first home. One of the questions that must be answered before they make a decision is – "Where are rents headed?" ...
In today's market, with homes selling quickly and prices rising some homeowners might consider trying to sell their home on their own, known in the industry as a For Sale by Owner (FSBO). There are several reasons this might not be a good idea for th...
National Homeownership Month actually started as a week-long celebration of homeownership during the Clinton administration in 1995. In 2002, President George W. Bush proclaimed June as the National Homeownership Month. Here is an excerpt from hi...