We often promote homeownership over renting when a family is ready, willing and able to purchase. There are both financial and non-financial benefits to owning a home of your own. Based on the headlines below, many news outlets agreed with us after they reviewed a recent report from the Harvard Joint Center for Housing Studies and Enterprise Community Partners.
As a seller, you will be most concerned about 'short term price' – where home values are headed over the next six months. As either a first-time or repeat buyer, you must not be concerned only about price but also about the 'long term cost' of the home.
Let us explain.
In today's market, with homes selling quickly and prices rising some homeowners might consider trying to sell their home on their own, known in the industry as a For Sale by Owner (FSBO). There are several reasons this might not be a good idea for the vast majority of sellers.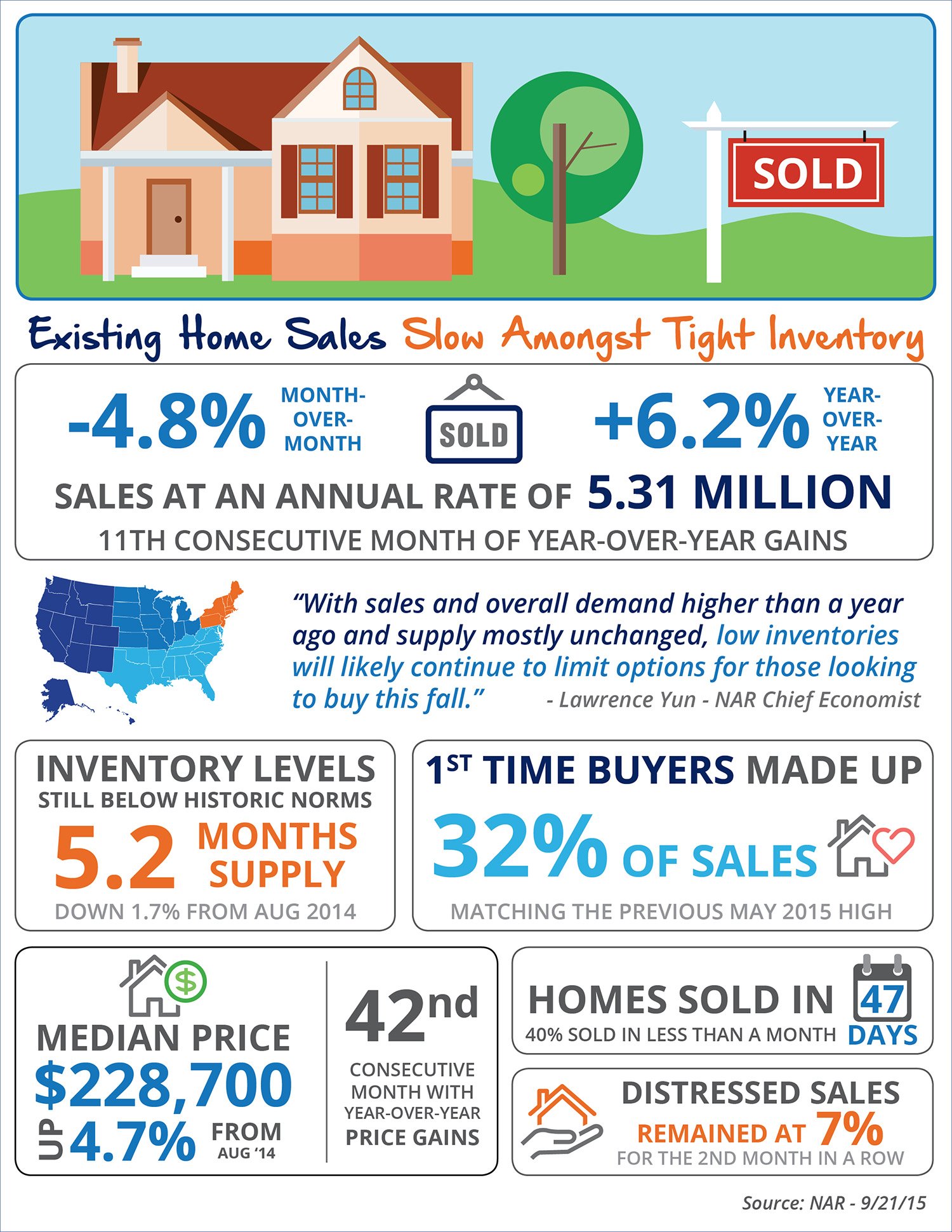 Some Highlights:
Existing Home Sales slowed down slightly in August but remained 6.2% higher than August 2014.
Inventory levels remain below the 6 months necessary for a normal market at a 5.2-month supply.
First Time Buyers rebounded in August to make up 32% of sales, matching a 2015 high.
You and your family have decided to sell your house. It is now time to choose a real estate professional to help with the process. One of the major attributes this agent must possess is trustworthiness. To what degree do you need to trust them?
There has been a lot of talk about how difficult it is to get a home mortgage in today's lending environment. However, three recent reports have revealed that lending standards are beginning to ease. This is great news for both first time buyers and current homeowners looking to move or buy a second vacation/retirement home.
According to the latest Beracha, Hardin & Johnson Buy vs. Rent (BH&J) Index homeownership is a better way to produce greater wealth, on average, than renting. The BH&J Index is a quarterly report that attempts to answer the question: Is it better to rent or buy a home in today's housing market?
In school we all learned the Theory of Supply and Demand. When the demand for an item is greater than the supply of that item, the price will surely rise.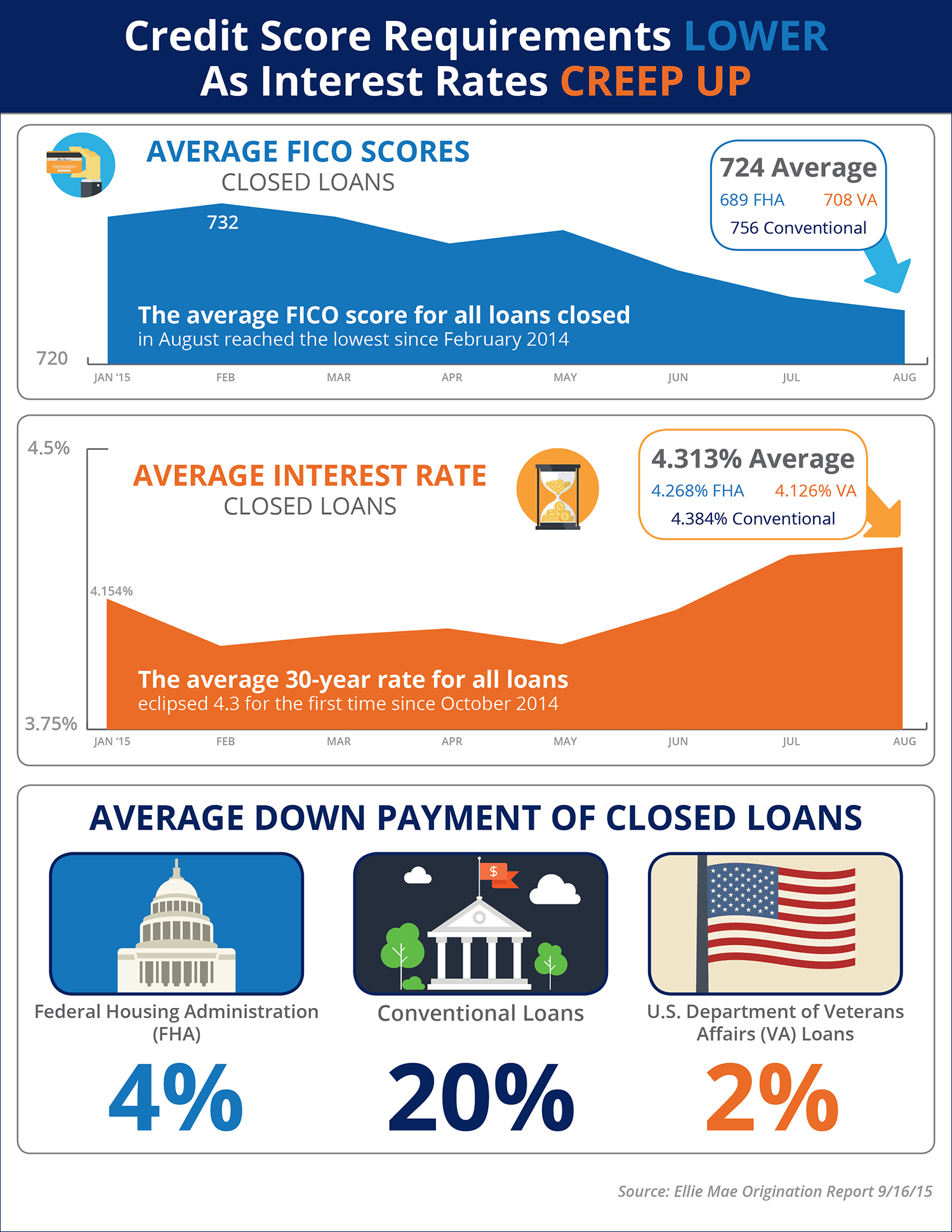 Some Highlights:
The average 30-year rate for all loans closed in August eclipsed 4.3% for the first time since October 2014.
The average FICO score for all closed loans in August reached a new yearly low at 724 (the lowest since February 2014!)
The average down payment of FHA loans closed was just 4%!
Earlier this month, Fannie Mae's Economic & Strategic Research Group announced the launch of their Home Purchase Sentiment Index (HPSI). The index will distill results from Fannie Mae's consumer-focused National Housing Survey into a single, monthly, predictive indicator. According to Doug Duncan, Senior Vice President and Chief Economist at Fannie Mae, the goal for the new index is simple:
The National Association of Realtors (NAR) recently released their July edition of the Housing Affordability Index. The index measures whether or not a typical family earns enough income to qualify for a mortgage loan on a typical home at the national level based on the most recent price and income data.
There are many young people debating whether they should renew the lease on their apartment or sign a contract to purchase their first home.
Housing Cost & Net Worth
Whether you rent or buy, you have a monthly housing cost.
Last month, the National Association of Realtors (NAR) reported that housing inventory was down 4.7% from the same time last year and that the month's inventory of homes for sale stood at 4.8 - far below the six months necessary for a normal housing market. Why is there such a shortage of inventory?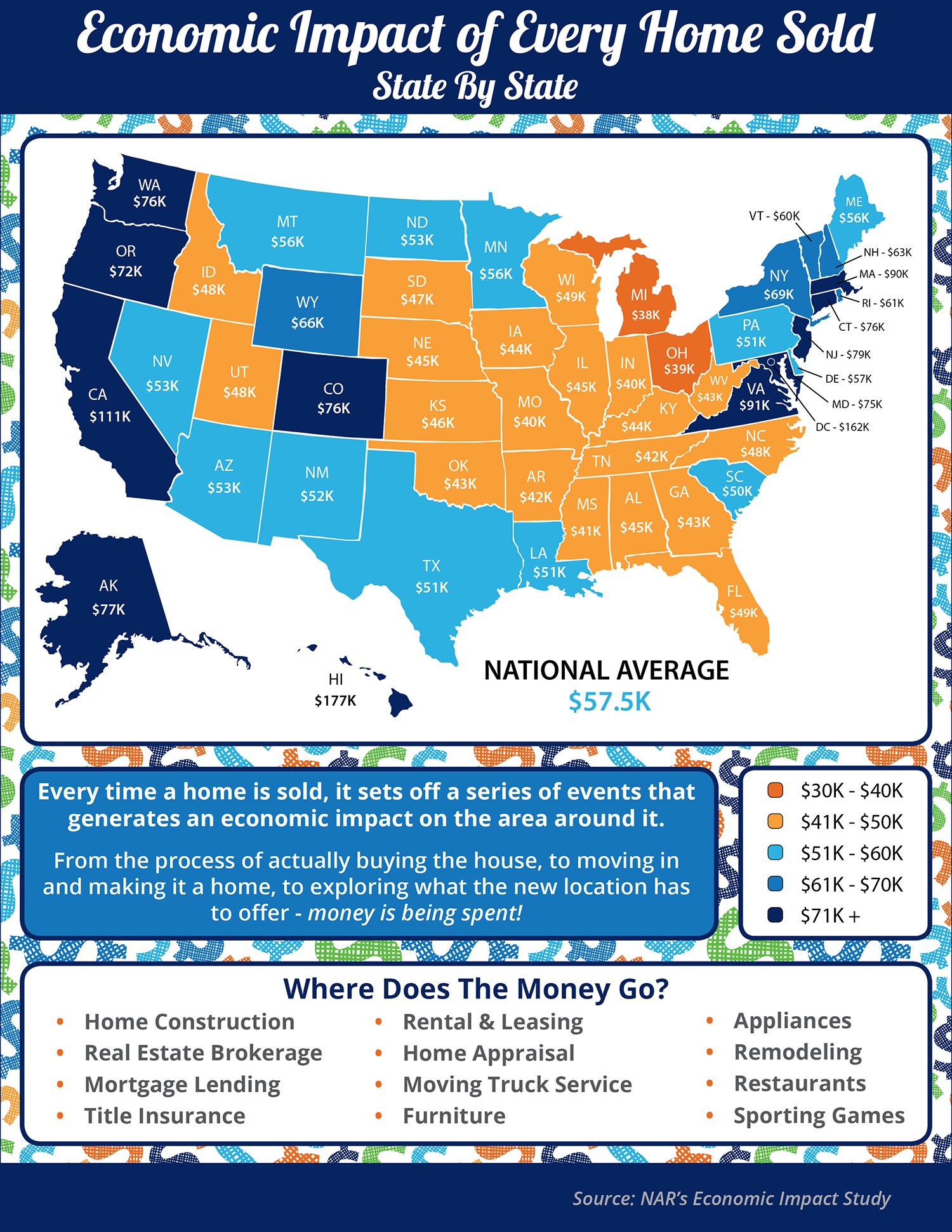 Some Highlights:
Every time a home is sold, the surrounding economy feels a boost.
Different industries and businesses benefit at each stage of the process of moving into a home!
Hawaii leads the way with a $177,000 boost to the local economy.
If you are debating purchasing a home right now, you are surely getting a lot of advice. Though your friends and family will have your best interest at heart, they may not be fully aware of your needs and what is currently happening in real estate. Let's look at whether or not now is actually a good time for you to buy a home.
There is no doubt that home prices in the vast majority of housing markets across the country are continuing to increase on a month over month basis. The following map (based on data from the latest CoreLogic pricing report) reveals the appreciation level by state:
We have reported many times that the American Dream of homeownership is alive and well. The personal reasons to own differ for each buyer, with many basic similarities. Eric Belsky, the Managing Director of the Joint Center of Housing Studies at Harvard University expanded on the top 5 financial benefits of homeownership in his paper -The Dream Lives On: the Future of Homeownership in America.
...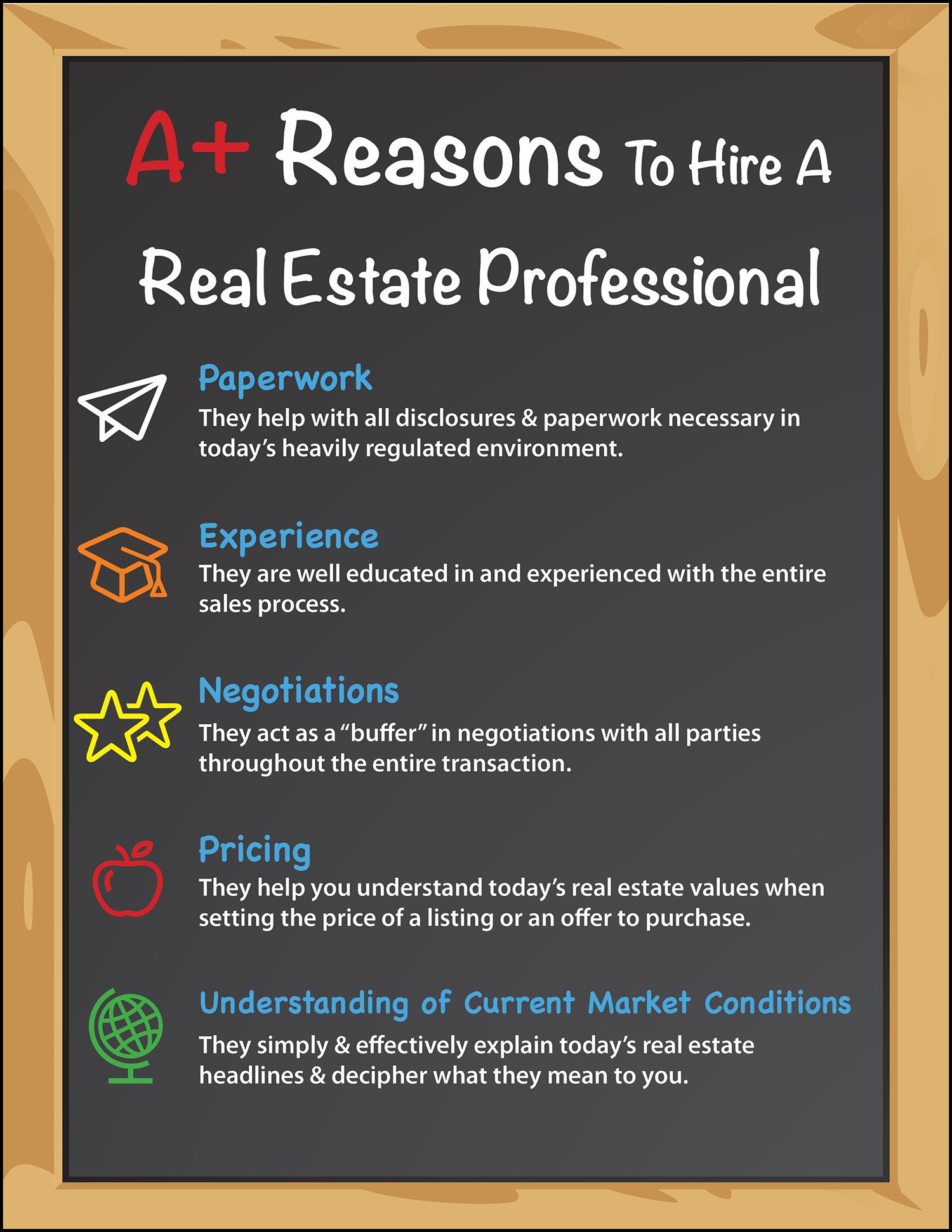 Some Highlights:
Hiring a Real Estate Professional to buy your dream home, or sell your current house is one of the most 'educated' decisions you can make!
A Real Estate Professional has the experience needed to help you through the entire process.
Make sure that you hire someone who knows current market conditions & can simply & effectively explain them to you & your family!
A recent survey by Ipsos found that the American public is still somewhat confused about what is actually necessary to qualify for a home mortgage loan in today's housing market. The study pointed out two major misconceptions that we want to address today.
Each month, Quicken Loans releases their national Home Price Perception Index (HPPI). This month's report revealed that the difference in appraiser home value opinions as compared to homeowner estimates is continuing to increase. Chief Economist Bob Walters explains: "Many homeowners around the country are seeing the national headlines about home value increases and they are optimistic about their equity increasing. While some areas are seeing the same level of home appreciation, or even more, there are also some areas that have slower home value increases. This can lead to homeowners and appraisers not quite seeing eye-to-eye."
There are some homeowners that have been waiting for months to get a price they hoped for when they originally listed their house for sale. The only thing they might want to consider is... If it hasn't sold yet, maybe it's not priced properly.
After all 15,315 houses sold yesterday, 15,315 will sell today and 15,315 will sell tomorrow.
15,315!