Every homeowner wants to make sure they maximize their financial reward when selling their home. But how do you guarantee that you receive maximum value for your house? Here are two keys to ensuring you get the highest price possible.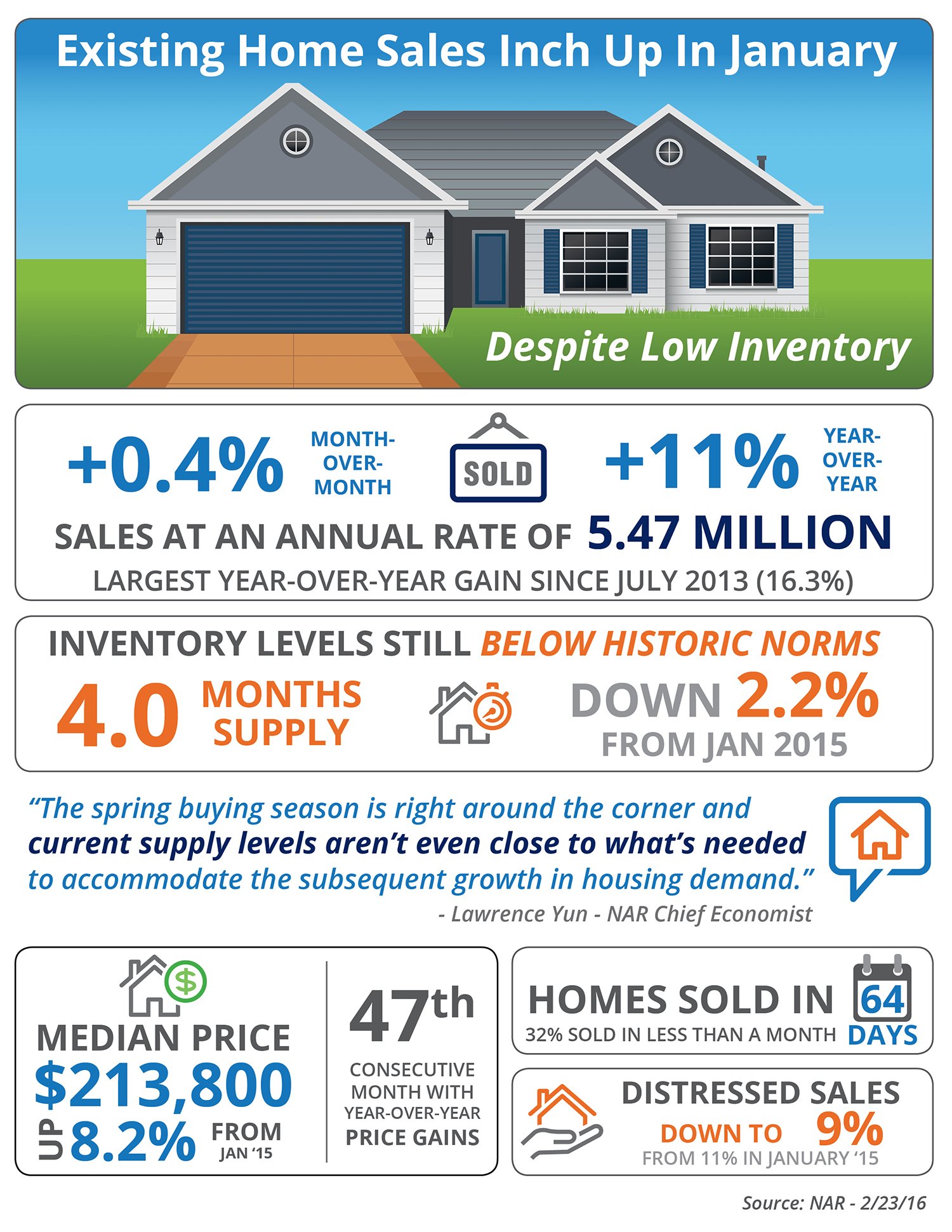 Some Highlights:
Existing Home Sales rose to an annual rate of 5.47 million, representing an 11% increase year-over-year.
Inventory levels remain below the 6-month supply needed for a normal market at a 4.0-month supply.
Lawrence Yun, NAR's Chief Economist, warns: "The spring buying season is right around the corner and current supply levels aren't even close to what's needed to accommodate the subsequent growth in housing demand."
The National Association of Realtors (NAR) released their latest Quarterly Metro Home Price report earlier this month. The report revealed that home prices are not only continuing to rise but that the increases are accelerating. Lawrence Yun, Chief Economist at NAR, discussed the impact of low inventory on buyers in the report:
Just two weeks ago, we posted an article discussing where mortgage interest rates may be heading over the next twelve months. We quoted projections from Fannie Mae, Freddie Mac, the Mortgage Bankers' Association and the National Association of Realtors. Each predicted that rates would begin to rise slowly and steadily throughout 2016.
With spring right around the corner, you may be wondering if you should wait to enter the housing market. Here are four great reasons to consider buying a home today instead of waiting.
Today, many real estate conversations center on housing prices and where they may be headed. That is why we like the Home Price Expectation Survey.

Some Highlights:
Buying a home is often the biggest financial decision that any family will make.
The average net worth of a homeowner is 45x greater than that of a renter.
Homeownership puts your housing costs to work for you.
Infographic was created in cooperation with Jensen & Co.
During the recession, many young adults graduating from college were forced to move back in with their parents. This caused new household formations to drop dramatically from the long term average of 1.2 million formations annually to half that number. However, this may be the year this turns back around.
This is not a political post!
Finally, the issue of homeownership has become a platform talking point in this year's presidential debate. Yesterday, one of the candidates running for President spoke out about the importance of homeownership in America.
Checkers is a simple game with a simple objective; eliminate the other player's pieces. Even the process of doing so is simple, jump the other player's pieces and start a collection. There is very little thought as to a defensive strategy and it is often more reactive than strategic.
Every three years the Federal Reserve conducts a Survey of Consumer Finances in which they collect data across all economic and social groups. The latest survey, which includes data from 2010-2013, reports that a homeowner's net worth is 36 times greater than that of a renter ($194,500 vs. $5,400).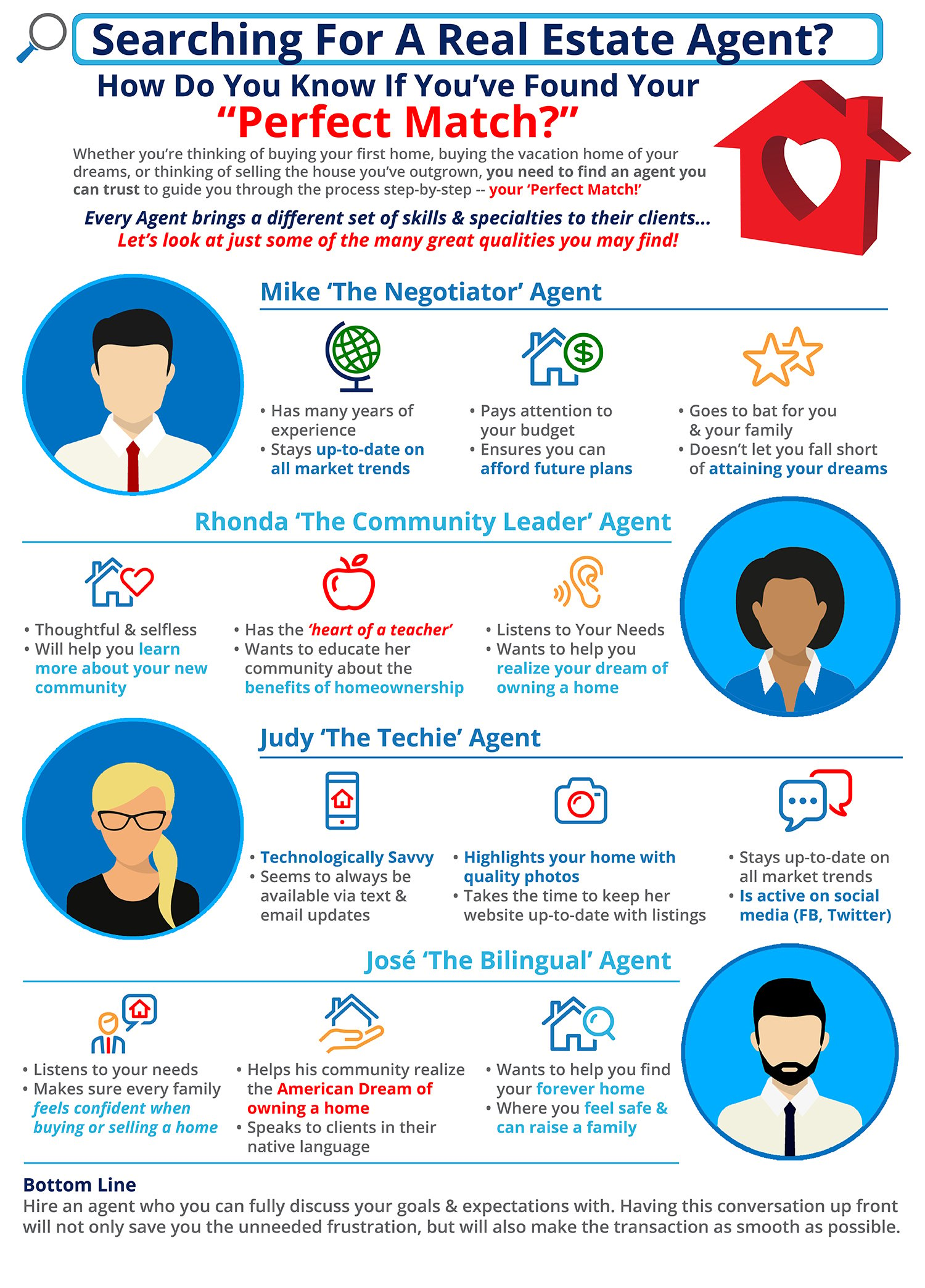 Some Highlights:
Every agent brings a different set of skills & specialties to their clients.
It is important to find an agent who you can trust to guide you through the entire process step-by-step.
Having a conversation about your goals & expectations will not only save you unneeded frustration, but will also make the transaction as smooth as possible.
Many have questioned the stability of certain sectors of the U.S. Economy, one section in particular is the housing market. Today we would like to share how the experts feel about how we ended 2015 and where they think we are headed in 2016.
How did we do in 2015?
CoreLogic's latest Equity Report revealed that 256,000 properties regained equity in the third quarter of 2015. This is great news for the country, as 92% of all mortgaged properties are now in a positive equity situation.
You've decided to sell your house. You begin to interview potential real estate agents to help you through the process. You need someone you trust enough to:
According to the National Association of Realtors' (NAR) Existing Home Sales Report, homes were on market for an average of 58 days in December. This was slightly longer than the 54 days in November, but still better than the 66 days experienced in December 2014.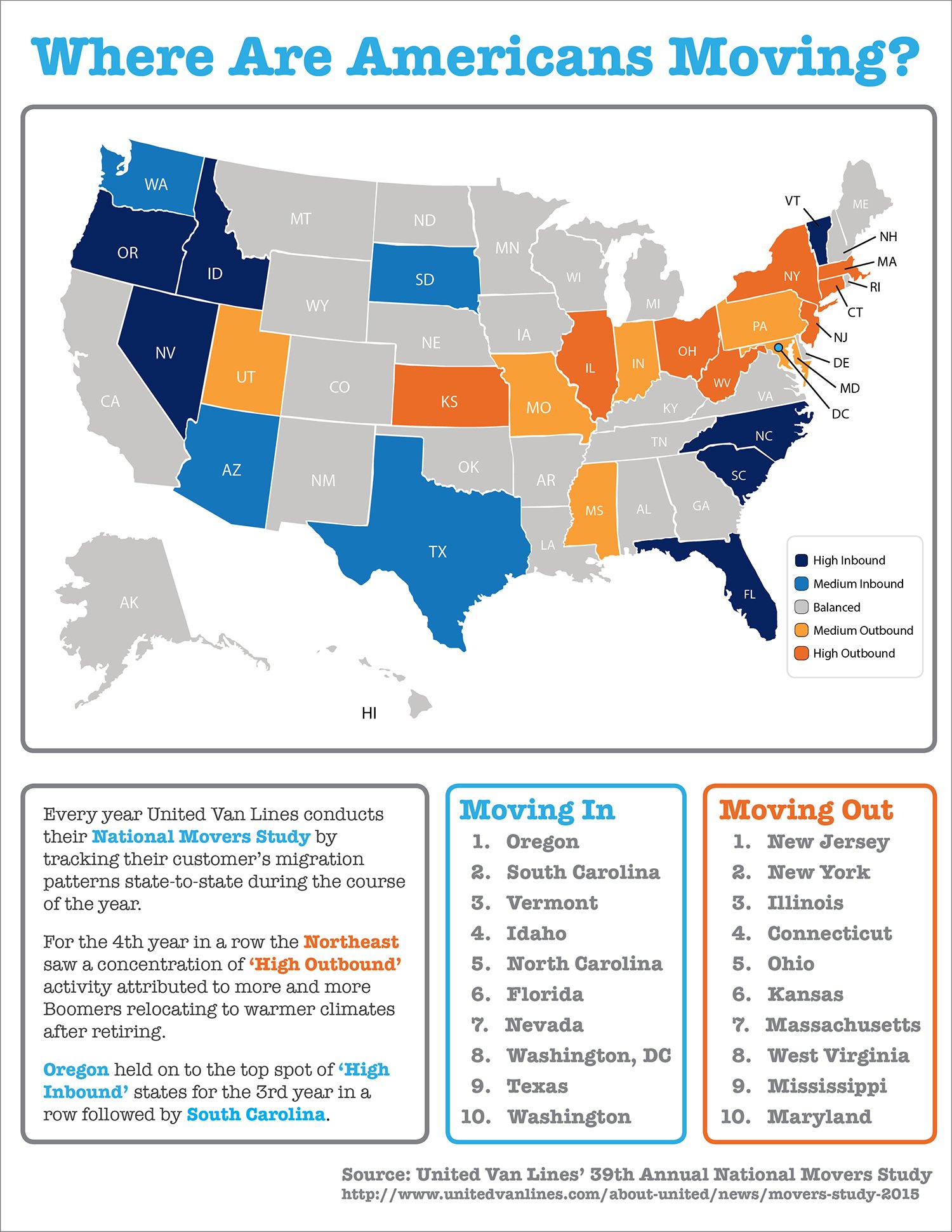 Some Highlights:
For the 4th year in a row the Northeast saw a concentration of High Outbound activity.
Oregon held on to the top stop of High Inbound states for the 3rd year in a row.
Much of this Outbound activity can be attributed to Boomers relocating to warmer climates after retiring.
Recently, on CNBC's Closing Bell, Shark Tank investor Kevin O'Leary, also known as "Mr. Wonderful," said Millennials "don't give a poo-poo about owning a house." This thinking couldn't be further from the truth. Let's give a few examples to make this point.
First American Title issues a quarterly report, the Real Estate Sentiment Index (RESI), which "measures title agent sentiment on a variety of key market metrics and industry issues". Their 2015 4th Quarter Edition revealed some interesting information regarding possible challenges with appraisal values as we head into 2016.
Is spring closer than we think? Depending on which Groundhog you witnessed today, you may have less time than you think to get your home on the market before the busy spring season.
We have reported many times that the American Dream of homeownership is alive and well. The personal reasons to own differ for each buyer, with many basic similarities.