The housing market is hot, with prices rising as demand far outpaces supply in almost every region. However, when it comes to luxury real estate, things are quite different. In the upper-end market, inventory is plentiful in most locations.
Now that much of the dust has settled and the panic has waned, let's take a look at what impact Britain's exit from the European Union may have on the U.S. housing market.
In today's housing market, where supply is very low and demand is very high, home values are increasing rapidly. One major challenge in such a market is the bank appraisal.
As the temperature rises, buyers are coming out ready to purchase their dream homes. The summer is a great time to list your home for sale. Here are five reasons why: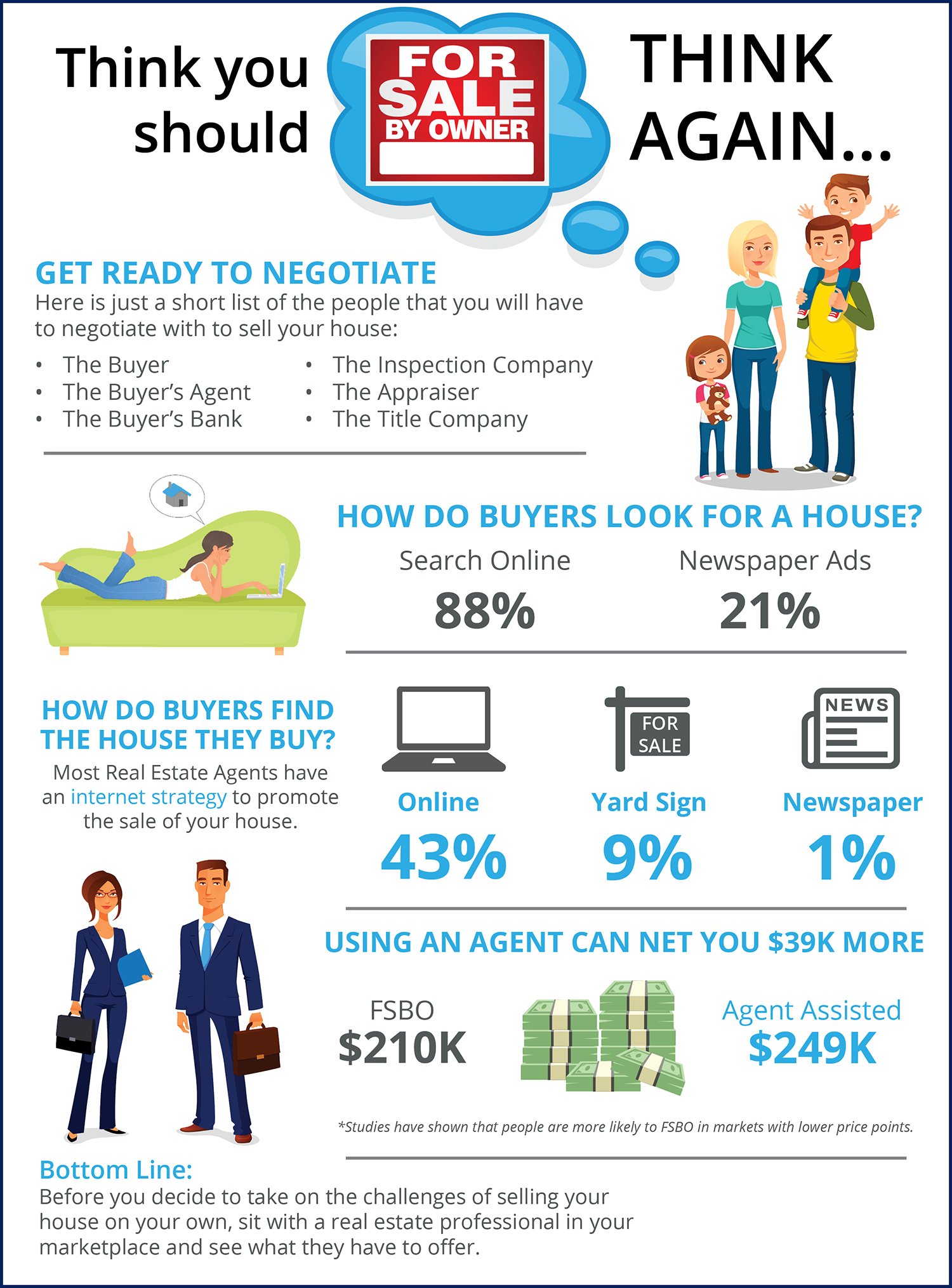 Some Highlights: According to NAR's Profile of Home Buyers & Sellers:
88% of buyers look for their new home online.
Using a real estate agent can net you $39,000 more than FSBO'ing.
There is a long list of people that you will have to negotiate with when you decide to sell your home, using an experienced professional can help ease the process.
That headline might be a little aggressive. However, as the data on the 2016 housing market begins to roll in, we can definitely say one thing: If you are considering selling, IT IS TIME TO LIST YOUR HOME!
Yesterday, we reported that according to CoreLogic's latest Equity Report, nearly 268,000 homeowners regained equity and are no longer underwater on their mortgage in the first quarter. Homes with negative equity have decreased by 21.5% year-over-year.
CoreLogic's latest Equity Report revealed that 92% of all mortgaged properties are now in a positive equity situation, while 74% now actually have significant equity (defined as more than 20%)! The report also revealed that 268,000 households regained equity in the first quarter of 2016 and are no longer under water.
In today's market, with home prices rising and a lack of inventory, some homeowners may consider trying to sell their home on their own, known in the industry as a For Sale by Owner (FSBO). There are several reasons why this might not be a good idea for the vast majority of sellers.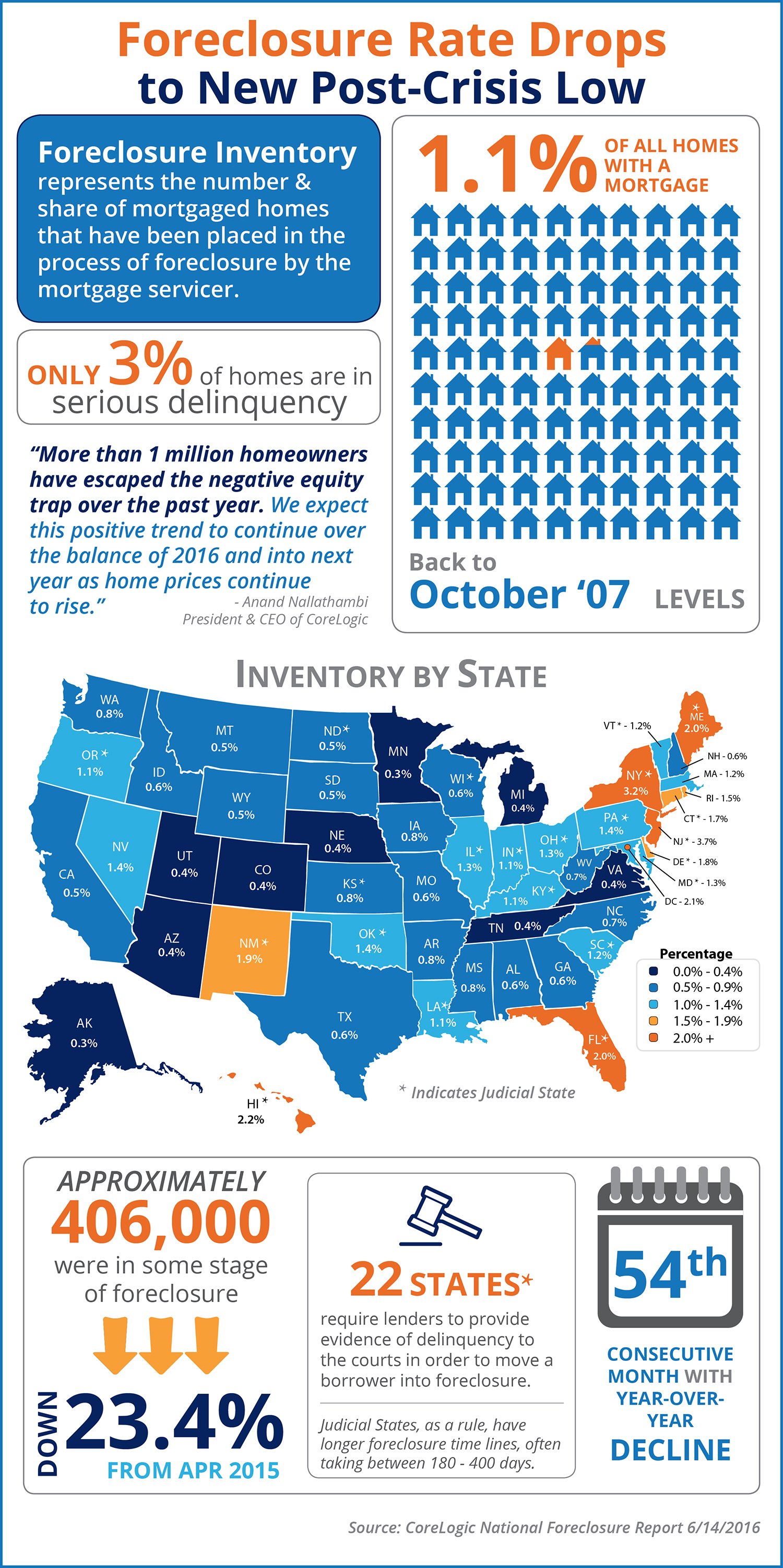 Some Highlights:
According to CoreLogic, the national foreclosure rate dropped to 1.1% of all homes with a mortgage. This is the lowest percentage experienced since October 2007.
April marked the 54th consecutive month of year-over-year declines in foreclosure inventory.
Only 3% of homes in the United States are in serious delinquency. More and more homeowners are escaping negative equity as prices rise.
This is a pretty common question that a potential home buyer or seller may be asking themselves. Leading economists in real estate converged in New Orleans this past week as they presented their answer to this question at the 50th Annual Real Estate Journalism Conference for the National Association of Real Estate Editors.
Almost every real estate conversation revolves around the continuous rise in house values over the last four years. Some have even mentioned a concern about another possible bubble forming. However, the recent increase in prices can be attributed to a very simple principle: supply and demand.
According to the latest Beracha, Hardin & Johnson Buy vs. Rent (BH&J) Index, homeownership is a better way to produce greater wealth, on average, than renting. The results from the first quarter index showed that "16 of the 23 metropolitan markets investigated moved in the direction of buy territory."
We have reported many times that the American Dream of homeownership is alive and well. The personal reasons to own a home differ for each buyer, but there are many basic similarities.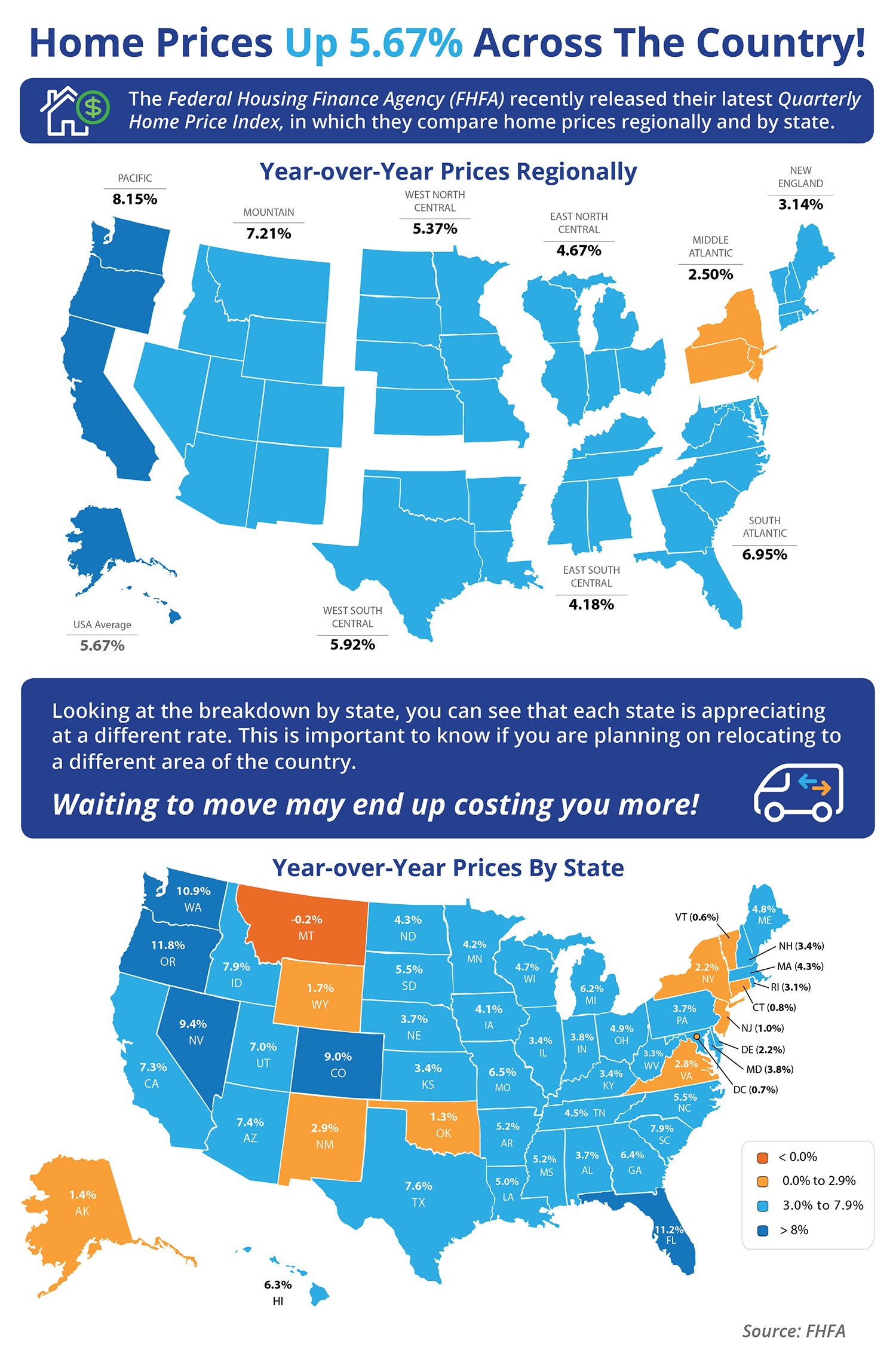 Some Highlights:
Across the country, home prices are up by 5.67%.
Each state is appreciating at a different rate, however, which is important to realize if you plan on relocating to a different state.
Regionally, prices have appreciated year-over-year by as high as 8.15%.
In many markets across the country, the amount of buyers searching for their dream home greatly outnumbers the amount of homes for sale. This has led to a competitive marketplace where buyers often need to stand out. One way to show you are serious about buying your dream home is to get pre-qualified or pre-approved for a mortgage before starting your search.
According to the National Association of Realtors' (NAR) 2015 Profile of Home Buyers and Sellers, single women made up 18% of all first-time homebuyers last year, second only to married couples who made up 54% of total buyers.
There are many people sitting on the sidelines trying to decide if they should purchase a home or sign a rental lease. Some might wonder if it makes sense to purchase a house before they are married and have a family. Others may think they are too young. And still others might think their current income would never enable them to qualify for a mortgage.
Whether you are buying or selling a home, it can be quite an adventurous journey. You need an experienced Real Estate Professional to lead you to your ultimate goal. In this world of instant gratification and internet searches, many sellers think that they can For Sale by Owner or FSBO.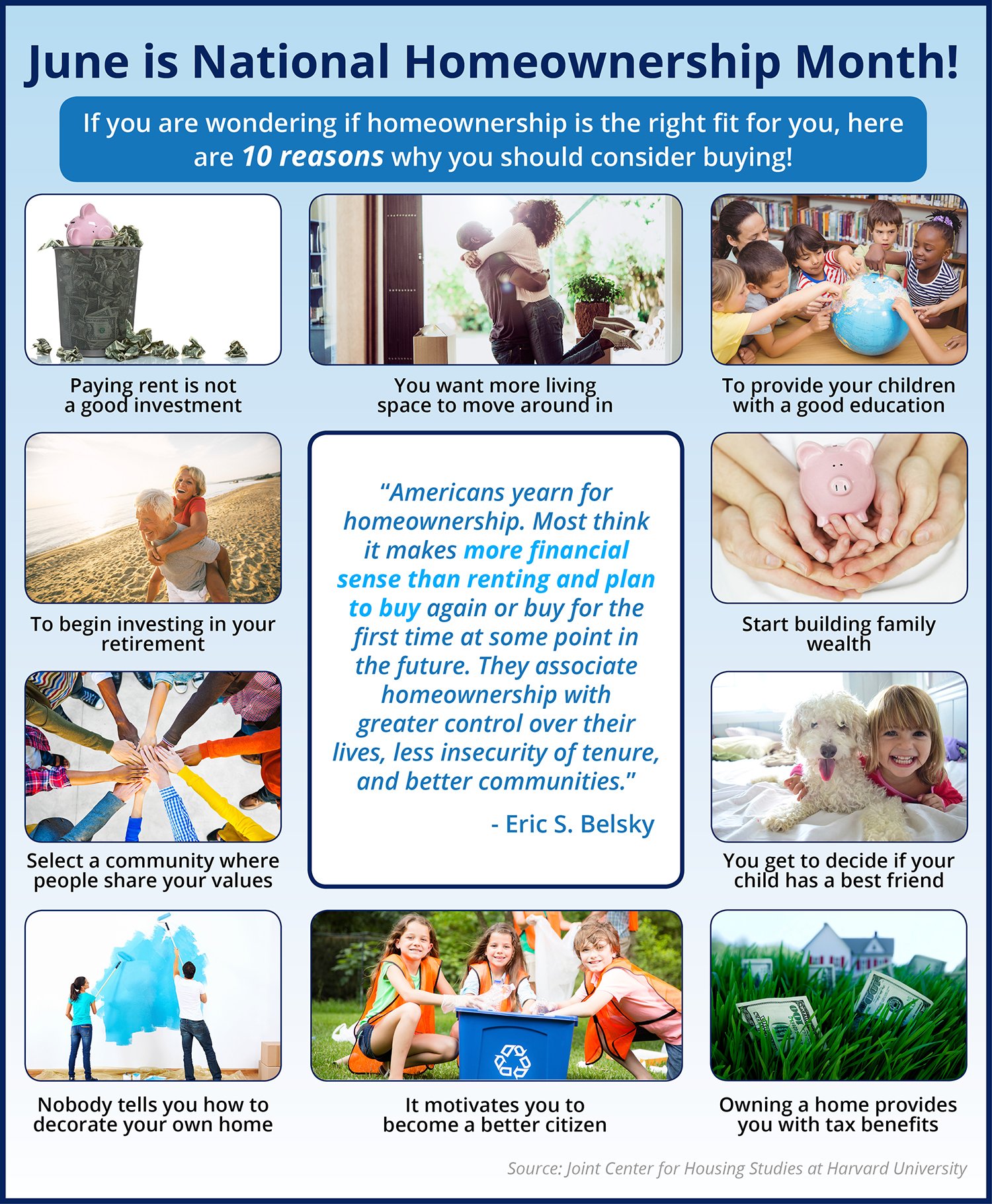 Some Highlights:
Paying rent is not a good investment, but owning is a great way to start building family wealth.
Not only does homeownership allow you to provide your children with great education, but you can also decide whether or not your child grows up with a pet.
Owning a home provides you with tax benefits while also providing you with more living space to move around in.
Yesterday, we ran a post quoting major housing experts on the increasing strength of the U.S. housing market. We were pleasantly surprised that, on the same day, the Wall Street Journal decided to run a front page story titled, "Housing Recovery Picks Up Steam" (article available to WSJ subscribers).
We want to let you know that "rumors of a new market meltdown" are not based on any reputable data. As proof, we offer you the comments of the following experts who have a totally different view on the current housing market.