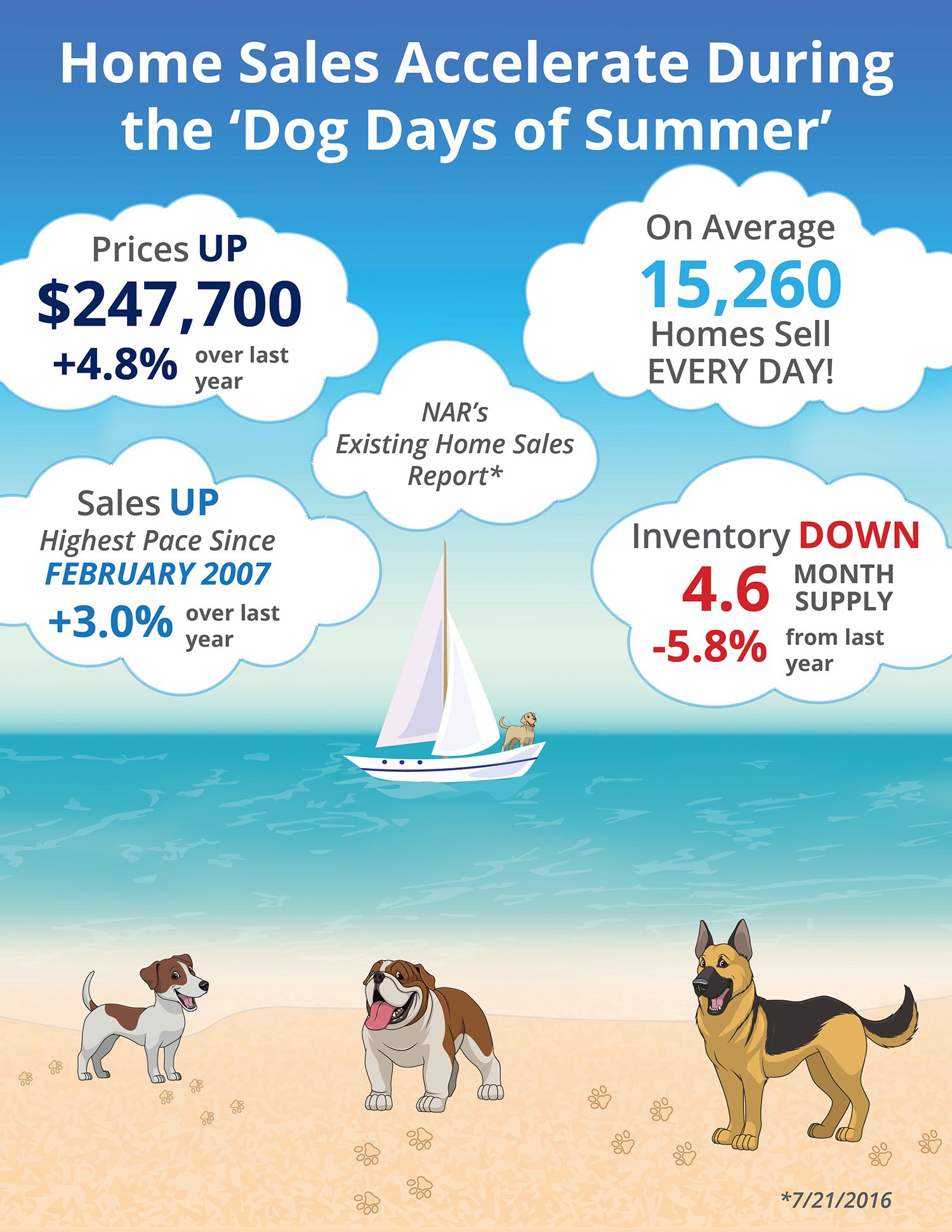 Some Highlights:
Existing home sales have accelerated to the highest pace since February 2007 at an annual pace of 5.57 million.
Inventory of homes for sale remains below the historically normal 6-month mark at a 4.6-month supply, down 5.8% year-over-year.
Median home sales prices rose to $247,700, 4.8% higher than a year ago and replaced the previous peak in May of $238,900.
The residential housing market has been hot. Home sales have bounced back solidly and are now at their second highest pace since February 2007. Demand has remained strong throughout the summer as many real estate professionals are reporting bidding wars with listings actually selling above listing price. What about your house?
According to Bankrate's latest Financial Security Index Poll, Americans who have money to set aside for the next 10 years would rather invest in real estate than any other type of investment.
If you are debating listing your house for sale this year, here is the #1 reason not to wait!
Just over a month ago, the United Kingdom decided to withdraw from the European Union in a decision commonly known as Brexit. At that time there was a lot of speculation on how that decision would impact the U.S. residential mortgage market. Today, we want to look at the impact of the first 30 days.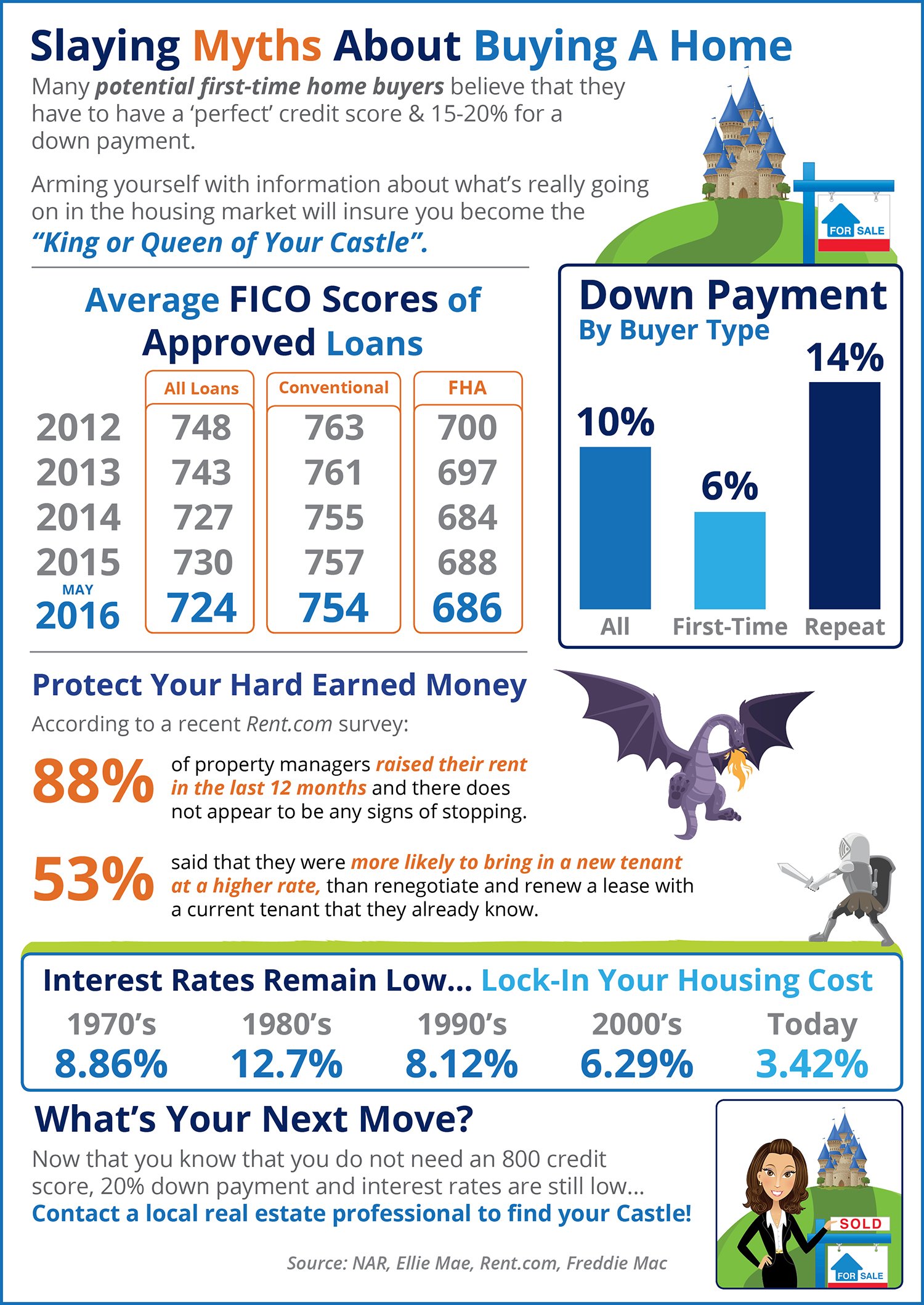 Some Highlights:
Interest Rates are still below historic numbers.
88% of property managers raised their rent in the last 12 months!
Credit score requirements to be approved for a mortgage continue to fall.
According to a Merrill Lynch study, "an estimated 4.2 million retirees moved into a new home last year alone." Two-thirds of retirees say that they are likely to move at least once during retirement.
The Consumer Price Index (CPI) was released by the Labor Department last week. An analysis by Market Watch revealed the cost of rent was 3.8% higher than a year ago for the second straight month in June. That's the strongest yearly price gain since 2007.
Every three years, the Federal Reserve conducts a Survey of Consumer Finances in which they collect data across all economic and social groups. The latest survey, which includes data from 2010-2013, reports that a homeowner's net worth is 36 times greater than that of a renter ($194,500 vs. $5,400).
If you are debating purchasing a home right now, you are probably getting a lot of advice. Though your friends and family will have your best interest at heart, they may not be fully aware of your needs and what is currently happening in the real estate market.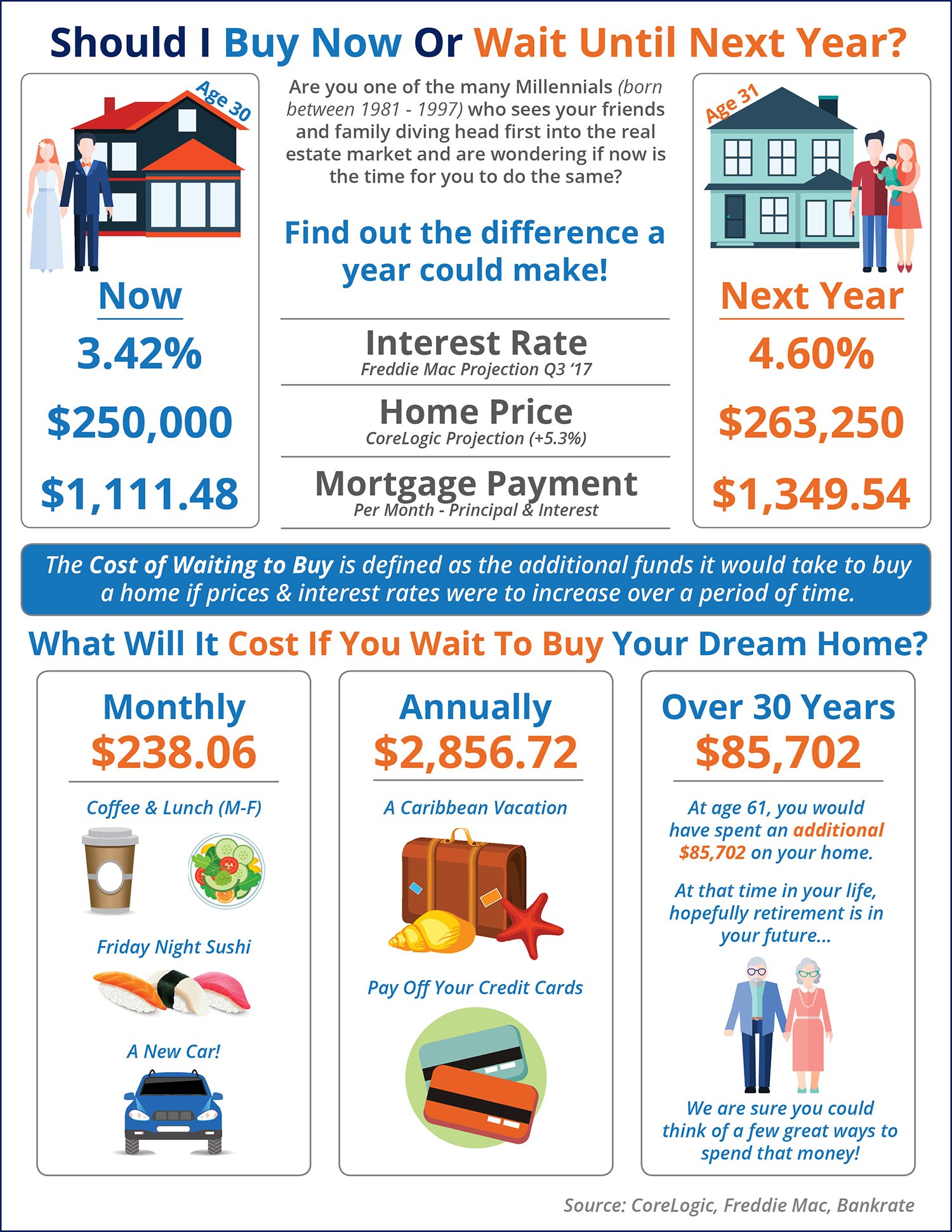 Some Highlights:
The Cost of Waiting to Buy is defined as the additional funds it would take to buy a home if prices & interest rates were to increase over a period of time.
Freddie Mac predicts interest rates to rise to 4.6% by next year.
CoreLogic predicts home prices to appreciate by 5.3% over the next 12 months.
If you are ready and willing to buy your dream home, find out if you are able to!
Whether you are considering the purchase of your first home or trading up to the home your family frequently fantasizes about, there are three crucial questions you must know the answer to:
The widespread myth that perfect credit and large down payments are necessary to buy a home are holding many potential home buyers on the sidelines. According to Ellie Mae's latest Origination Report, the average FICO score for all closed loans in May was 724, far lower than the 750 or 800 that many buyers believe to be true.
The most recent Housing Pulse Survey released by the National Association of Realtors revealed that the two major reasons Americans prefer owning their own home instead of renting are:
As a seller, you will be most concerned with the 'short term price' – where home values are headed over the next six months. As a buyer, you must be concerned not with price but instead with the 'long term cost' of the home.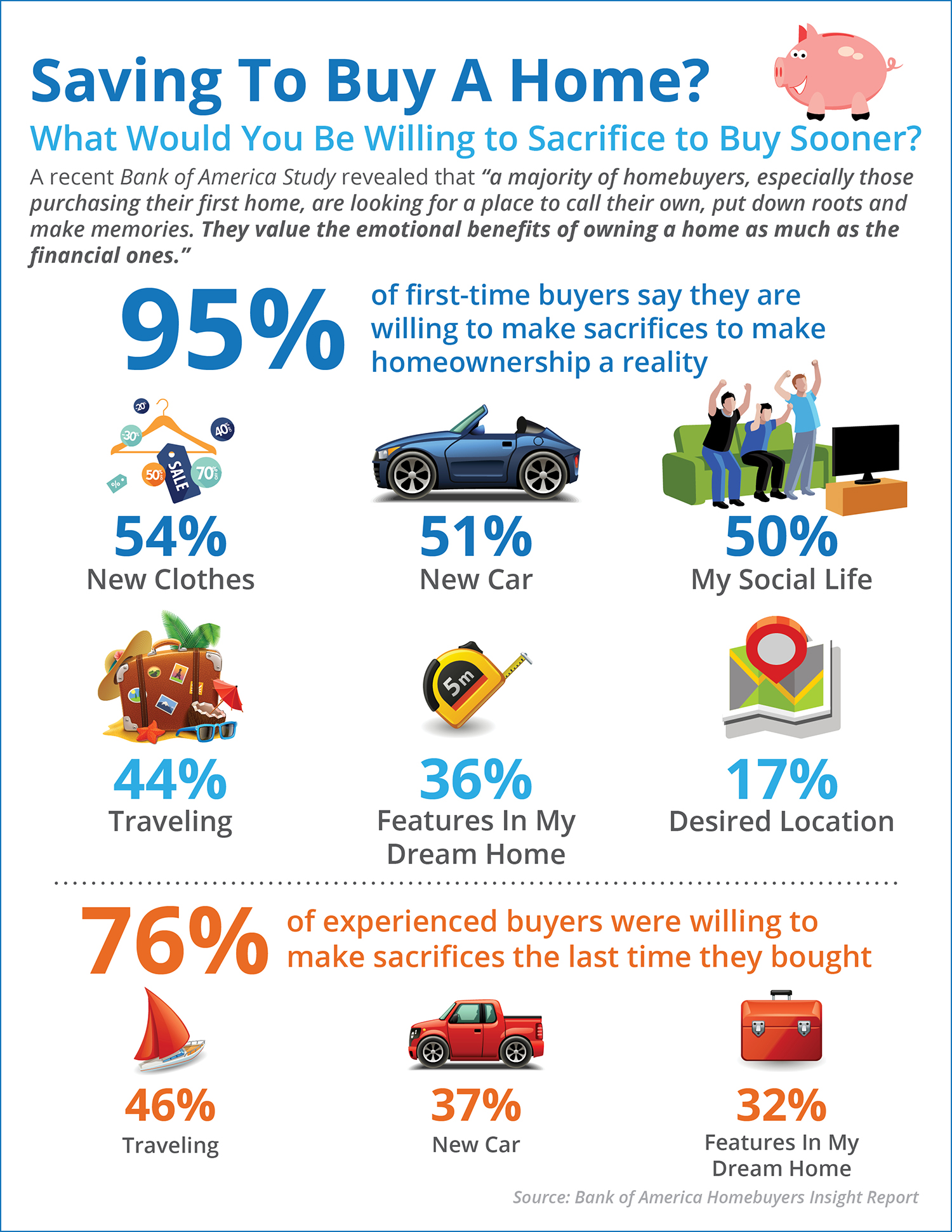 Some Highlights:
95% of first-time homebuyers are willing to sacrifice to make homeownership a reality.
The top thing that buyers sacrifice are new clothes at 54%.
Even repeat or experienced buyers say they sacrificed taking a vacation or buying a new car to buy their last home.
Last week, the National Association of Realtors (NAR) released their Pending Home Sales Index, a forward-looking indicator of home sales based on contract signings. The report revealed that this May's numbers weren't quite as good as the year before:
Every homeowner wants to make sure they get the best price when selling their home. But how do you guarantee that you receive maximum value for your house? Here are two keys to ensuring you get the highest price possible.
Summer is here! The temperature isn't the only thing heating up right now, so too is the housing market in many areas of the country! Here are four great reasons to consider buying a home today instead of waiting.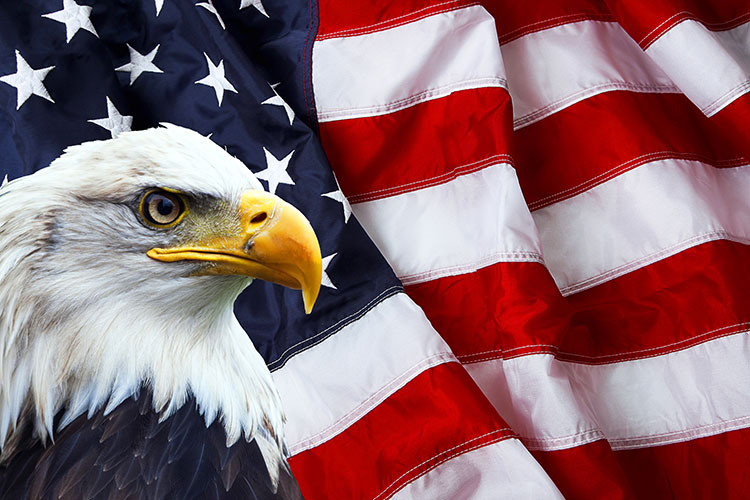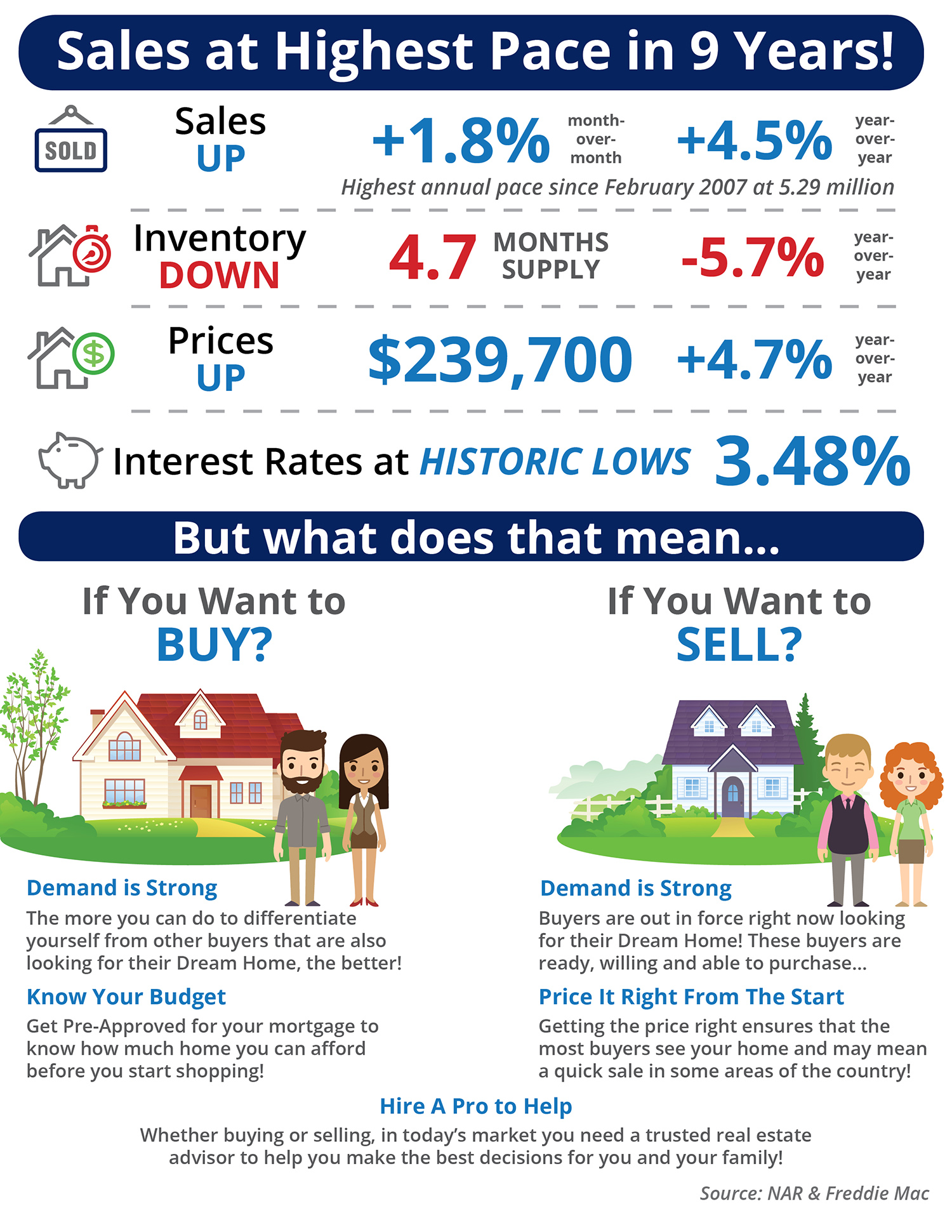 Some Highlights:
Sales of existing homes reached the highest annual pace in over 9 years at 5.29 million.
Inventory remains below the 6-month norm and prices are still on the rise.
Interest rates are at a historic low of 3.48%.