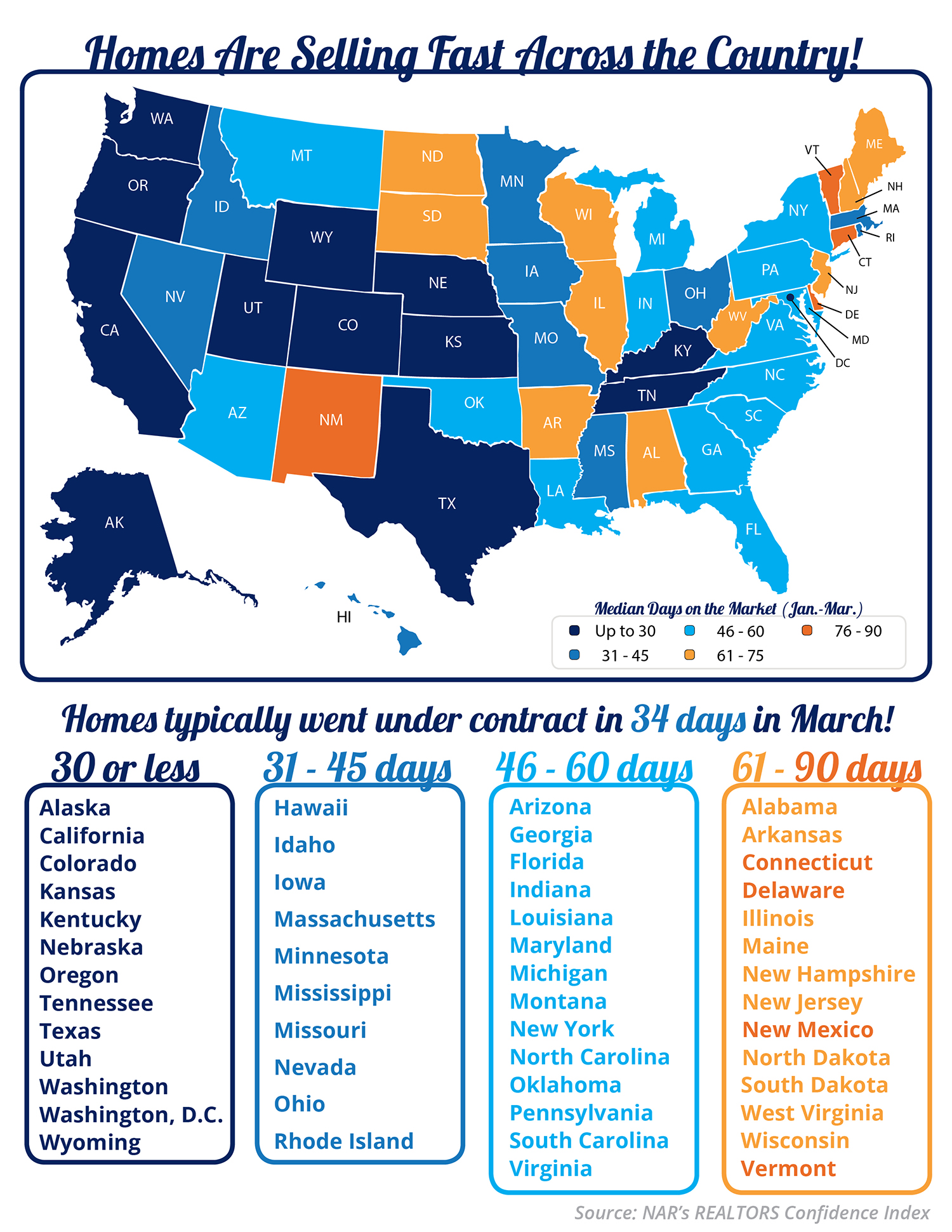 Some Highlights
The National Association of REALTORS® surveyed their members for their monthly Confidence Index.
The REALTORS® Confidence Index is a key indicator of housing market strength based on a monthly survey sent to over 50,000 real estate practitioners. Practitioners are asked about their expectations for home sales, prices and market conditions.
Homes sold in 60 days or less in 36 out of 50 states, and Washington D.C.
Homes typically went under contract in 34 days in March!
This time of year, many people eagerly check their mailboxes looking for their tax return check from the IRS. But, what do most people plan to do with the money? GO Banking Rates recently surveyed Americans and asked the question - "What do you plan on doing with your tax refund?"
Real Estate mogul, Sean Conlon, host of The Deed: Chicago on CNBC, was recently asked the question, should you buy? Or should you rent a house?
In school, we all learned the theory of supply and demand. When the demand for an item is greater than the supply of that item, the price will surely rise.
Saving for a down payment is often the biggest hurdle for a first-time homebuyer. Depending on where you live, median income, median rents, and home prices all vary. So, we set out to find out how long it would take you to save for a down payment in each state.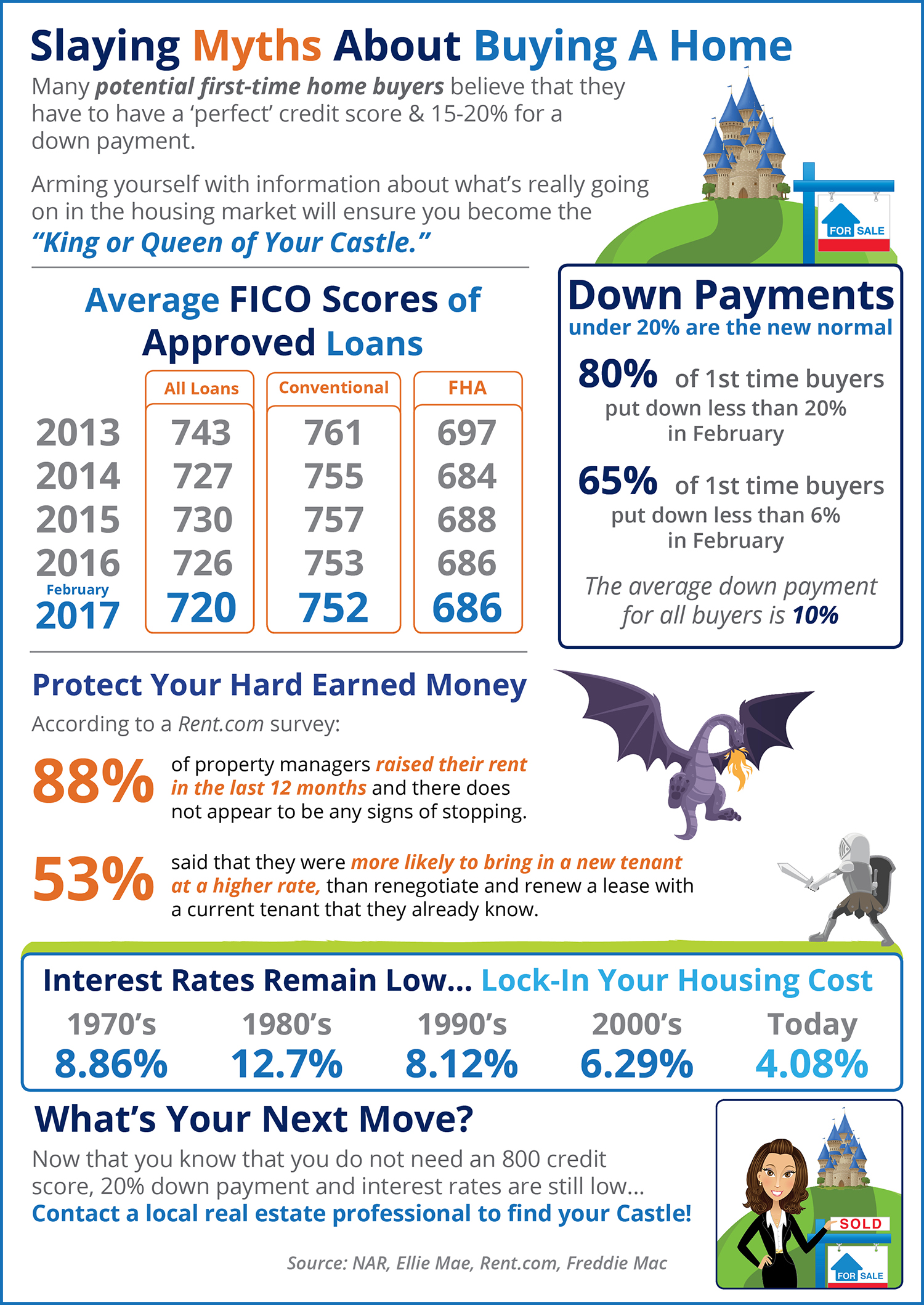 Some Highlights
Interest rates are still below historic numbers.
88% of property managers raised their rent in the last 12 months!
The credit score requirements for mortgage approval continue to fall.
Many Americans got some depressing news last week; either their tax return was not as large as they had hoped or, in some cases, they were told they owed additional money to either the Federal or State government or both. One way to save on taxes is to own your own home.
Forbes.com recently released the results of their new American Dream Index, in which they measure "the prosperity of the middle class, and…examine which states best support the American Dream."
According to the Beracha, Hardin & Johnson Buy vs. Rent (BH&J) Index, the U.S. housing market has continued to move deeper into buy territory, supporting the belief that housing markets across the country remain a sound investment.
If you thought about selling your house this year, now may be the time to do it. The inventory of homes for sale is well below historic norms and buyer demand is skyrocketing. We were still in high school when we learned the concept of supply and demand: the best time to sell something is when supply of that item is low and demand for that item is high. That defines today's real estate market.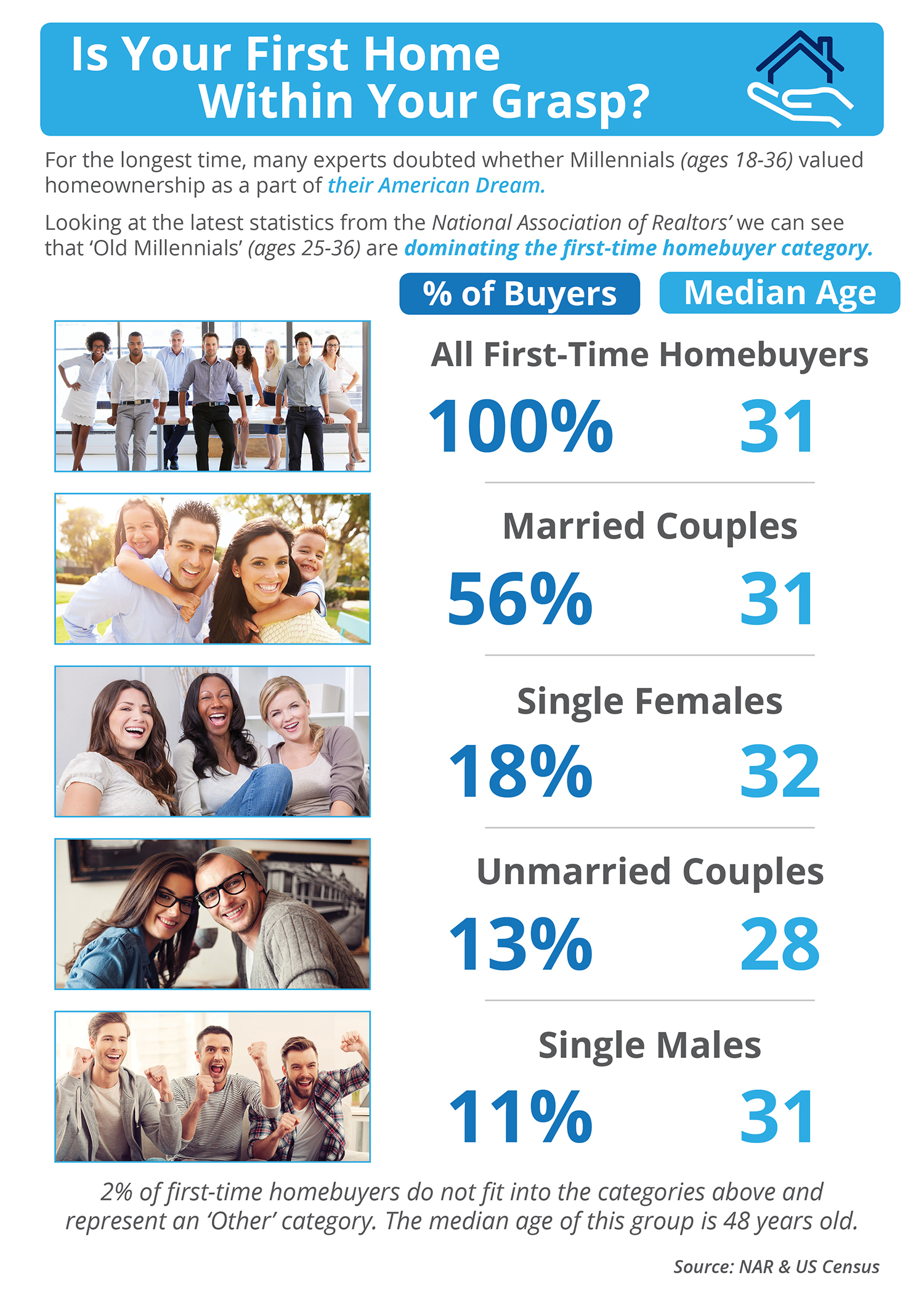 Some Highlights
'Millennials' are defined as 18-36 year olds according to the US Census Bureau.
According to NAR's latest Profile of Home Buyers & Sellers, the median age of all first-time home buyers is 31 years old.
More and more 'Old Millennials' (25-36 year olds) are realizing that homeownership is within their reach now!
The media has extensively covered the rise in mortgage interest rates since last fall (from 3.42% last September to the current 4.1% according to Freddie Mac). However, a less covered aspect of the mortgage market is that requirements to get a mortgage have eased while rates have risen.
A recent report released by Down Payment Resource shows that 65% of first-time homebuyers purchased their homes with a down payment of 6% or less in the month of January.
There are many benefits to homeownership. One of the top benefits is being able to protect yourself from rising rents by locking in your housing cost for the life of your mortgage.
When a homeowner decides to sell their house, they obviously want the best possible price for it with the least amount of hassles along the way. However, for the vast majority of sellers, the most important result is actually getting their homes sold.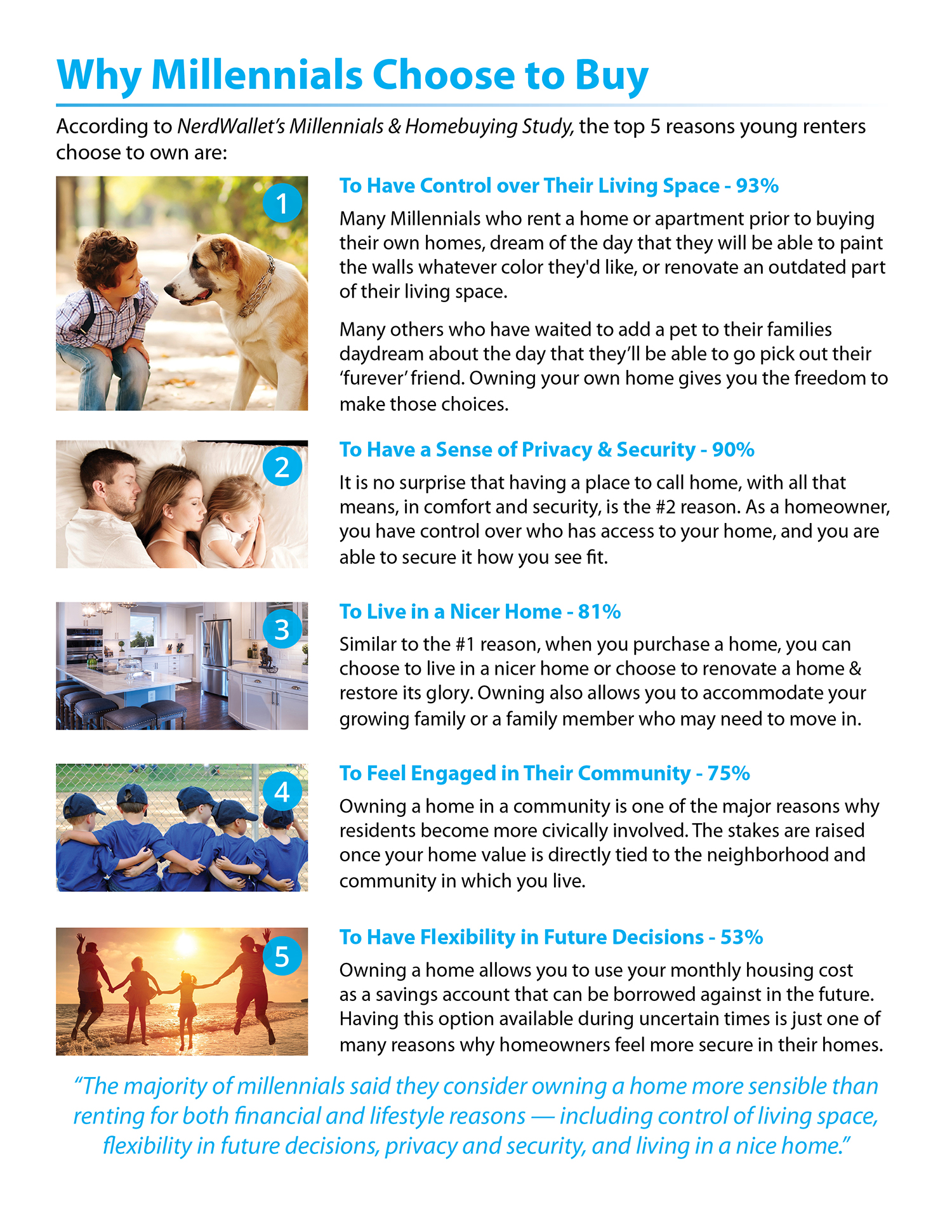 Some Highlights
"The majority of millennials said they consider owning a home more sensible than renting for both financial and lifestyle reasons — including control of living space, flexibility in future decisions, privacy and security, and living in a nice home."
At 93%, the top reason Millennials choose to buy is to have control over their living space.
Many Millennials who rent a home or apartment prior to buying their own homes dream of the day that they will be able to paint the walls whatever color they'd like, or renovate an outdated part of their living space.
Some industry experts are claiming that the housing market may be headed for a slowdown as we proceed through 2017, based on rising home prices and a potential jump in mortgage interest rates. One of the data points they use is the Housing Affordability Index, as reported by the National Association of Realtors (NAR).
Traditionally, spring is the busiest season for real estate. Buyers come out in force and homeowners list their houses for sale hoping to capitalize on buyer activity. This year will be no different!
There are some homeowners that have been waiting for months to get a price they hoped for when they originally listed their house for sale. The only thing they might want to consider is... If it hasn't sold yet, maybe it's not priced properly.
A survey by Ipsos found that the American public is still somewhat confused about what is required to qualify for a home mortgage loan in today's housing market. There are two major misconceptions that we want to address today.