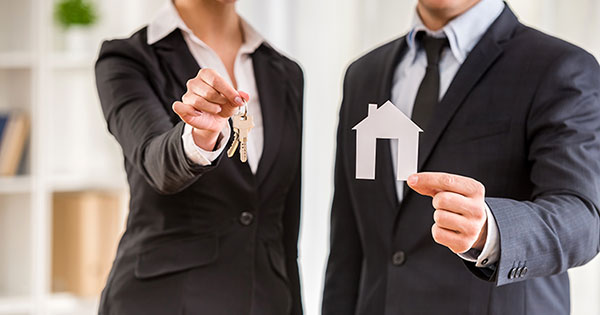 Sea que usted está comprando o vendiendo una casa, puede ser un viaje lleno de aventuras. Usted necesita un profesional experimentado en bienes raíces que lo conduzca a su objetivo final. En este mundo de gratificación instantánea y búsqueda en el internet, muchos vendedores piensan que ellos pueden vender por si solos (FSBO por sus siglas en inglés).
Las 5 razones por las que usted NECESITA un profesional en bienes raíces en su esquina no han cambiado, más bien se han fortalecido debido a las proyecciones de alzas en las tasas de interés hipotecarias & con los precios de las casas, a medida que el mercado, continua su recuperación.
1.¿Qué hacer con todo este papeleo
Cada estado tiene regulaciones diferentes con respecto a los contratos requeridos para una venta exitosa y esas regulaciones están cambiando constantemente. Un verdadero profesional en bienes raíces es un experto en su mercado y puede guiarlo a través de la acumulación de papeleo necesario para hacer su sueño una realidad
2. Bien, usted encontró la casa de sus sueños, ¿ahora qué?
Según la Asociación regional de REALTORS de Orlando, hay más de 230 acciones posibles que deben realizarse durante cada transacción exitosa de bienes raíces. ¿No quiere que alguien que ha estado ahí antes, que sabe cuáles son estas acciones este para asegurarse que usted adquiera su sueño?
3. ¿Es usted un buen negociador?
Tal vez usted no está convencido que necesita un agente para vender su casa. Sin embargo, después de ver la lista de las personas con las que usted necesita estar preparado para negociar, se dará cuenta del valor en la selección de un profesional de bienes raíces. Desde el comprador (que quiere el mejor negocio posible), a la compañía de inspección, el evaluador, hay al menos 11 personas distintas de las que usted necesita tener conocimiento y contestar sus preguntas durante el proceso.
4. ¿Cuánto realmente vale la casa que usted está comprando/vendiendo?
Es importante que su casa tenga el precio correcto desde el comienzo para atraer los compradores correctos y que acorte el tiempo que está en el mercado. Usted necesita alguien que no está conectado emocionalmente a su casa para que le diga la verdad en cuanto al valor de su casa. De acuerdo con la Asociación Nacional de REALTORS, "El FSBO típico se vendió por $185,000 comparado con la cantidad de $245,000 de las casas con asistencia de un agente."
Saque el máximo a su transacción al contratar un profesional.
5. ¿Sabe usted realmente lo que está pasando en el mercado?
Hay tanta información en las noticias y el internet sobre las ventas de las casas, los precios, las tasas hipotecarias; ¿cómo sabe usted lo que está pasando específicamente en su área? ¿A quién va a acudir para competitivamente dar el precio correcto a su casa desde el comienzo del proceso de la venta? ¿Cómo sabe que tanto ofrecer por la casa de sus sueños sin pagar demasiado, u ofender el vendedor con una oferta muy baja?
Dave Ramsey, El gurú financiero recomienda:
"Al recibir ayuda con el dinero, sea con el seguro, bienes raíces o inversiones, usted siempre debe buscar alguien con el corazón de un maestro, no el corazón de un vendedor."
Contratar un agente que tiene el dedo en el pulso del mercado hará que tenga una experiencia educada al comprar/vender. Usted necesita alguien que le diga la verdad, no solo lo que ellos creen que usted quiere escuchar.
En conclusión,
Usted no remplazaría el motor de su carro sin un mecánico de confianza. ¿Porque tomaría usted una de las decisiones financieras más importantes en su vida sin contratar un profesional en bienes raíces?
---
We believe every family should feel confident when buying & selling a home. KCM helps real estate professionals reach these families & enables the agent to simply & effectively explain a complex housing market. Take a 14-Day Free Trial of our monthly membership to see how we can help you!
---
https://files.keepingcurrentmatters.com/wp-content/uploads/2016/11/07160023/20161128-Share-KCM.jpg
315
600
The KCM Crew
https://assets.keepingcurrentmatters.com/wp-content/uploads/2017/01/KCMBannerNoWebsiteDarkLarge.png
The KCM Crew
2016-11-28 06:30:11
2016-11-23 14:15:02
¡5 Razones para contratar un profesional de bienes raíces al comprar y vender!