There are some people that have not purchased a home because they are uncomfortable taking on the obligation of a mortgage. Everyone should realize that, unless you are living with your parents rent free, you are paying a mortgage - either your mortgage or your landlord's.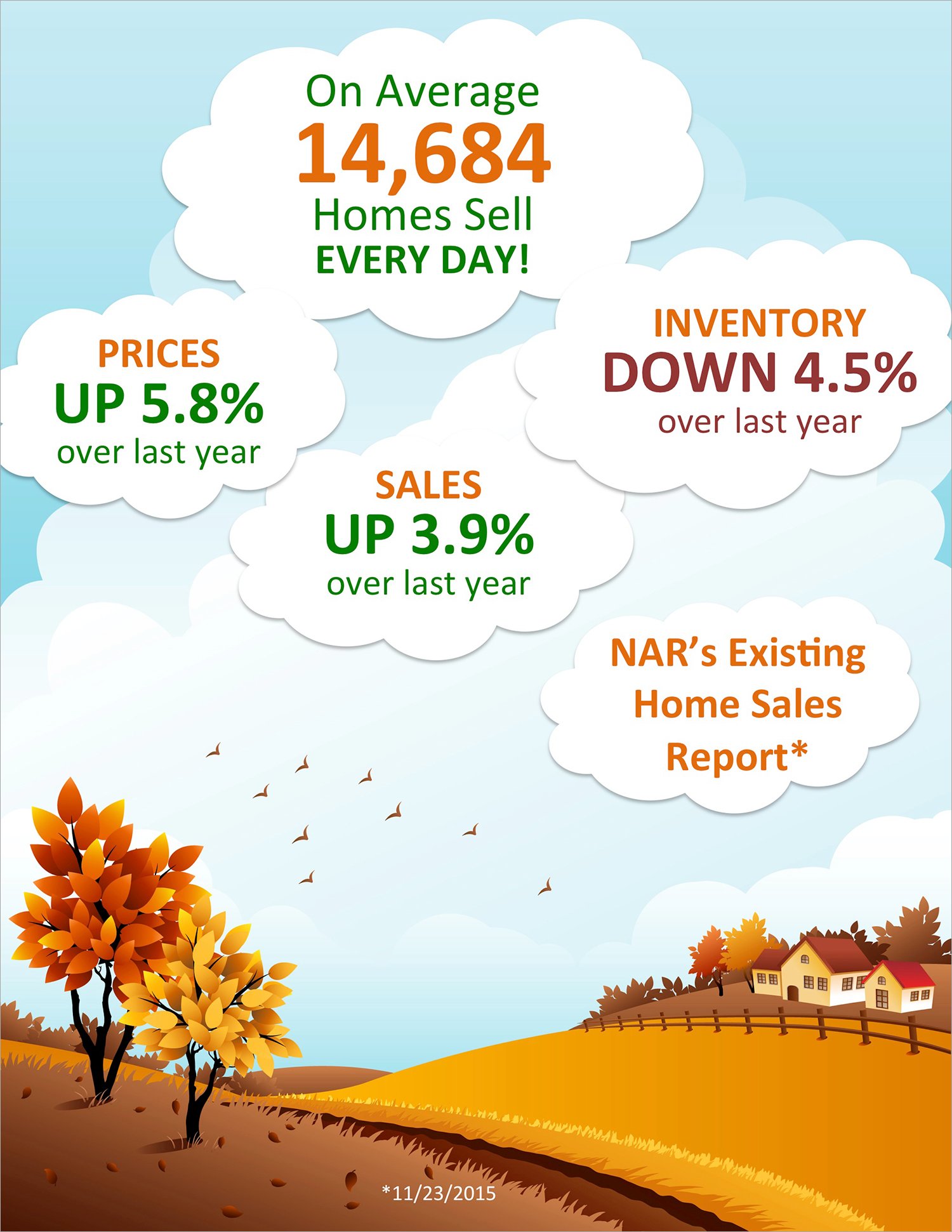 Some Highlights:
The annual adjusted sales are currently at a 5.36 million pace.
14,684 homes sell every day in the United States.
October marked the 44th consecutive month of price gains.
...
The National Association of Realtors (NAR) just released their Existing Home Sales Report revealing that distressed property sales accounted for 6% of sales in October. This is down from 9% in 2014 and the lowest figure since NAR began tracking distressed sales in October 2008.
In a recent article by the Wharton School of Business at the University of Pennsylvania, it was revealed that some Millennials are not looking to purchase a home simply because they don't believe they can qualify for a mortgage.
There are many reasons, both financial and non-financial, that homeownership remains an important part of the American Dream. One of the biggest reasons is the fact that it helps build family wealth. Recently, Freddie Mac wrote about the power of home equity. They explained: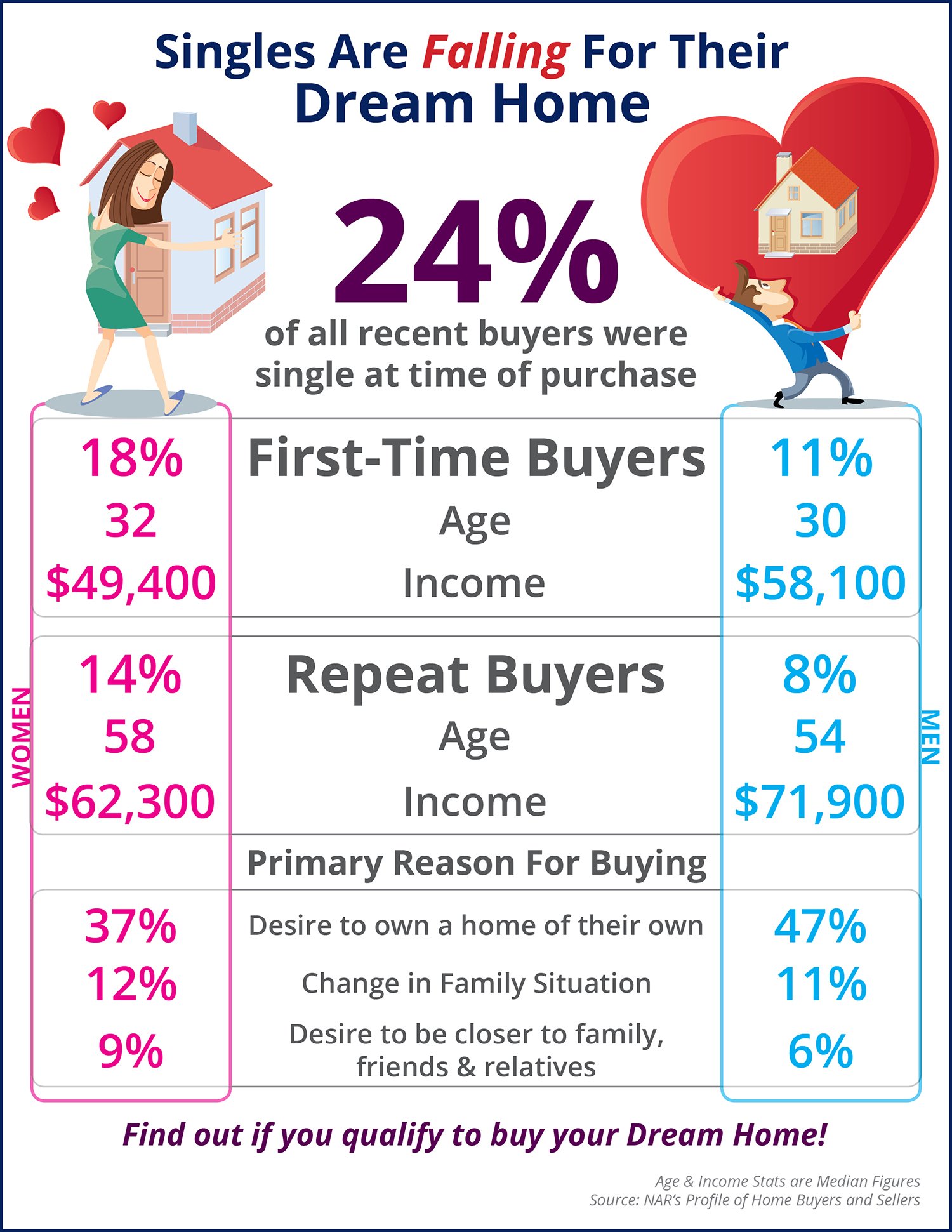 Some Highlights:
24% of all recent home buyers were single at the time of purchase
47% of single men cite the desire to own a home of their own as the primary reason to buy
18% of first-time buyers were single women
Mortgage interest rates, as reported by Freddie Mac, have increased over the last several weeks. Along with Freddie Mac, Fannie Mae, the Mortgage Bankers Association and the National Association of Realtors are all calling for mortgage rates to continue to rise over the next four quarters.
Every homeowner wants to make sure they maximize the financial reward when selling their home. But, how do you guarantee that you receive maximum value for your house? Here are two keys to insuring you get the highest price possible.
When a homeowner decides to sell their house, they obviously want the best possible price with the least amount of hassles. However, for the vast majority of sellers, the most important result is to actually get the home sold.
People across the country are beginning to think about what their life will look like next year. It happens every Fall. We ponder whether we should relocate to a different part of the country to find better year-round weather or perhaps move across the state for better job opportunities. Homeowners in this situation must consider whether they should sell their house now or wait. If you are one of these potential sellers, here are five important reasons to do it now versus the dead of winter.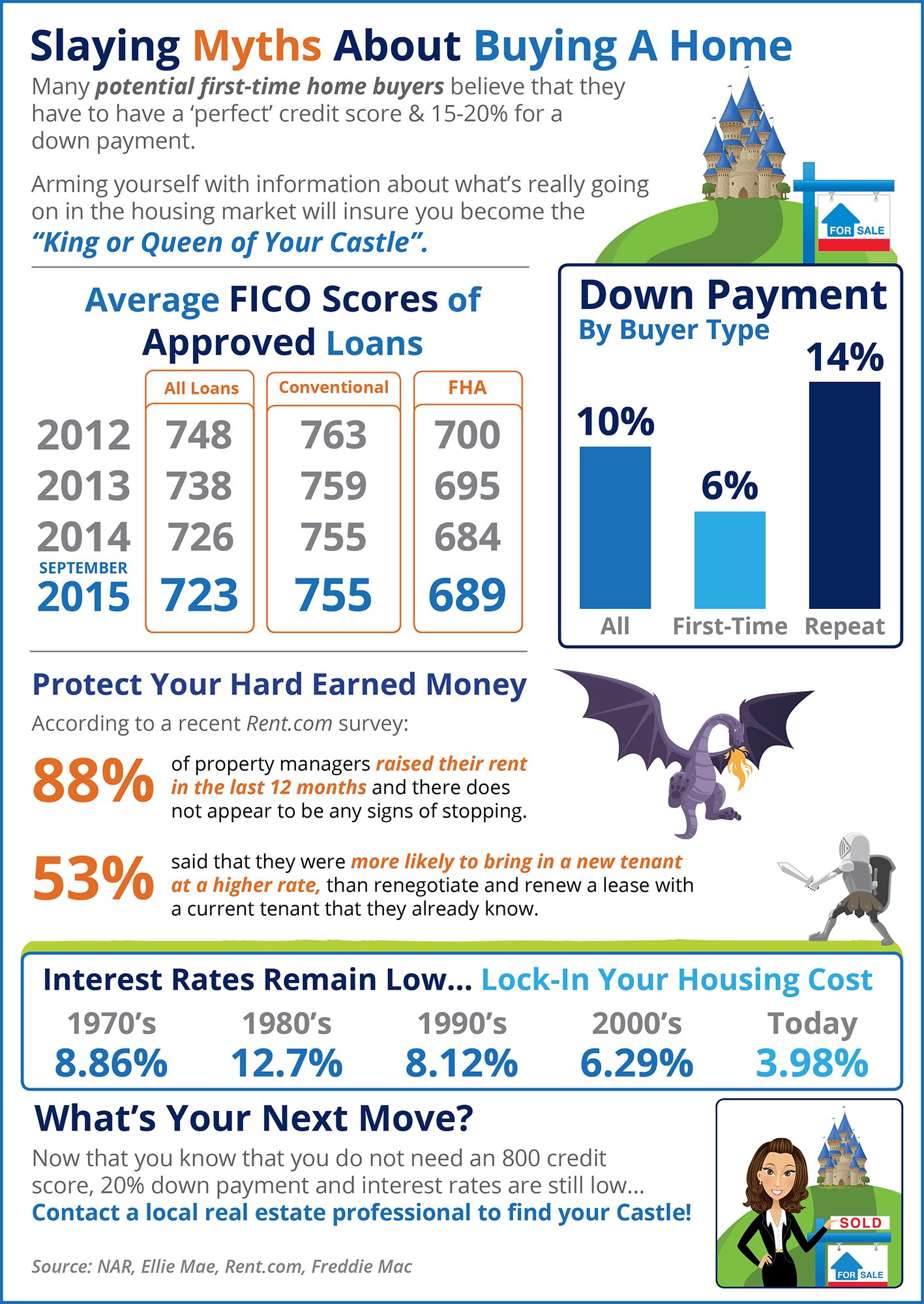 Some Highlights:
Interest Rates are still below historic numbers.
88% of property managers raised their rent in the last 12 months!
Credit score requirements to be approved for a mortgage continue to fall. The 723 average score is the lowest since Ellie Mae began reporting on scores in August 2011.
The average first-time home buyer down payment was 6% in 2015 according to NAR.
There has been much written about how dramatically home values have increased over the last several years. With the increase in values, comes an increase in the equity each home owning family now has. The Joint Center of Housing Studies at Harvard University recently reported that, after taking inflation into account, aggregate home equity has increased 60% since 2010. And home equity is the major component of most family's overall wealth.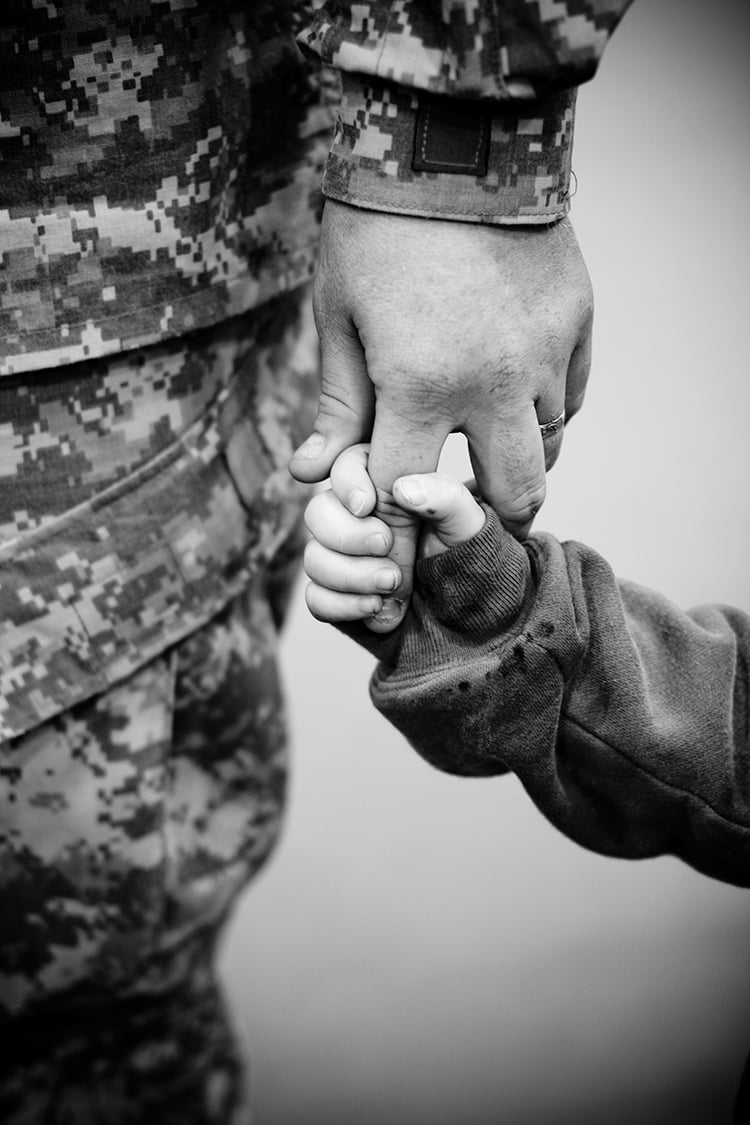 Thank you for your service!
The most recent Housing Pulse Survey released by the National Association of Realtors revealed that the two major reasons Americans prefer owning their own home instead of renting are:
The interest rate you pay on your home mortgage has a direct impact on your monthly payment. The higher the rate the greater the payment will be. That is why it is important to look at where rates are headed when deciding to buy now or wait until next year.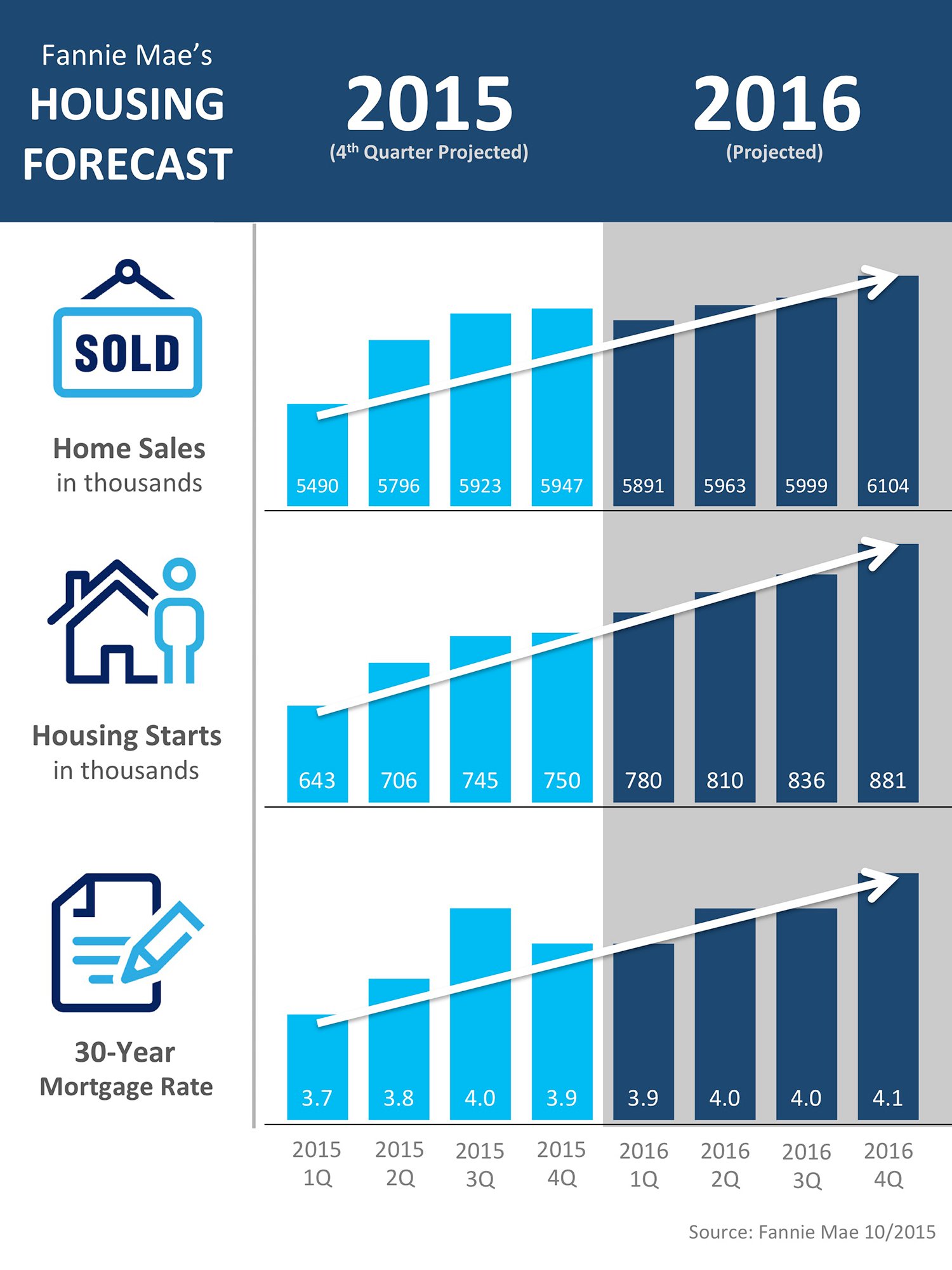 Some Highlights:
30-year fixed mortgage rates are projected to increase steadily over the next year.
Housing Starts will well surpass 2015 numbers.
Home Sales will reach an annual rate of over 6 million by the fourth quarter of 2016.
Every year at this time, many homeowners decide to wait until after the holidays to put their home on the market for the first time. Others who already have their home on the market decide to take it off the market until after the holidays. Here are six great reasons not to wait:
The residential housing market has been hot. Home sales have bounced back solidly and are now at their second highest pace since February 2007. Demand remains strong going into the winter. Many real estate professionals are reporting that multiple offers are occurring regularly and listings are actually selling above listing price. What about your house?
If your house hasn't sold, it is probably the price.
Within the next five years, Baby Boomers are projected to have the largest household growth of any other generation during that same time period, according to the Joint Center for Housing Studies of Harvard. Let's take a look at why…
There have been some who have voiced doubt as to whether or not the younger generations still consider buying a home as being part of the "American Dream". A study by Merrill Lynch puts that doubt to rest.