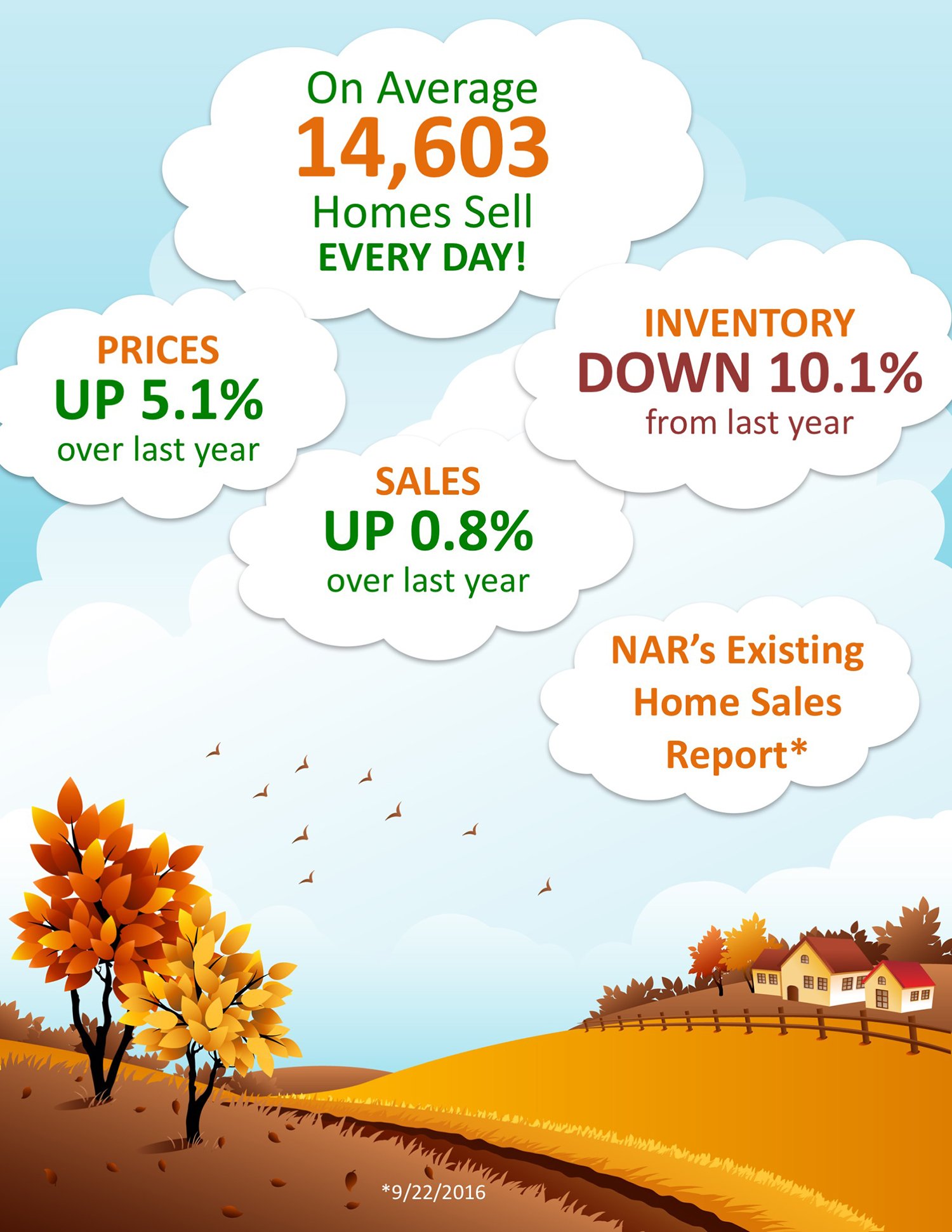 The National Association of Realtors, The Mortgage Bankers' Association, Freddie Mac and Fannie Mae are all projecting that home sales will increase in 2017. Here is a chart showing what each entity is projecting in sales for this year and the next.
Whether or not you've ever seen an episode of Modern Family, or know who Phil Dunphy's character is, the concept of knowing that you have someone in your corner who is looking out for your best interests is something we all want.
According to the latest Beracha, Hardin & Johnson Buy vs. Rent (BH&J) Index, the U.S. housing market has continued to move deeper into buy territory, supporting the belief that housing markets across the country remain a sound investment.
It's that time of year; the seasons are changing and with them come thoughts of the upcoming holidays, family get-togethers, and planning for a new year. Those who are on the fence about whether or not now is the right time to buy don't have to look much further to find four great reasons to consider buying a home now, instead of waiting.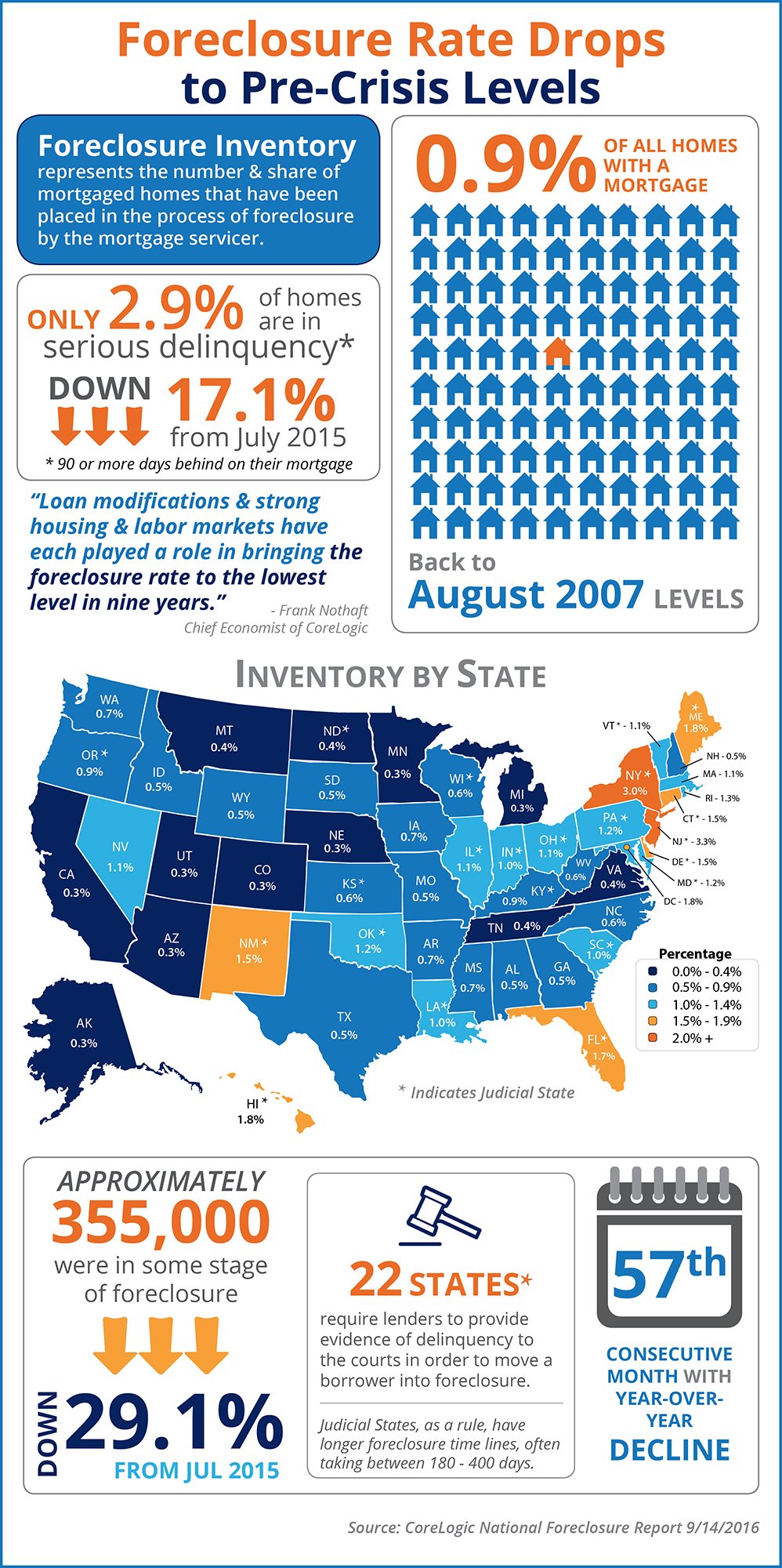 Some Highlights:
Only 2.9% of homes are in serious delinquency, down 17.1% from July 2015.
This is the 57th consecutive month with a year-over-year decline.
The national foreclosure rate has returned to August 2007 levels, at only 0.9%.
Whenever there is talk about an improving housing market, some begin to show concern that we may be headed toward another housing bubble that will be followed by a crash similar to the one we saw last decade.
So you've been searching for that perfect house to call a 'home' and you finally found one! The price is right, and in such a competitive market you want to make sure you make a good offer so that you can guarantee your dream of making this house yours comes true!
CoreLogic's latest Equity Report revealed that 91.1% of all mortgaged properties are now in a positive equity situation, while 75.9% now have significant equity (defined as more than 20%)! The report also revealed that 548,000 households regained equity in the second quarter of 2016 and are no longer under water.
When a homeowner decides to sell their house, they obviously want the best possible price with the least amount of hassles. However, for the vast majority of sellers, the most important result is to actually get the home sold.

Some Highlights:
The National Association of REALTORS® surveyed their members for their Confidence Index
The REALTORS® Confidence Index is a key indicator of housing market strength based on a monthly survey sent to over 50,000 real estate practitioners. Practitioners are asked about their expectations for home sales, prices and market conditions.
Homes sold in less than 60 days in 38 out of 50 states and Washington D.C.
Homes sold in less than 30 days in 17 states
Owning a home has great financial benefits. Because of this, more and more experts are growing concerned about the ramifications of a falling homeownership rate. Today, let's look at the financial reasons why owning a home of your own has been a part of the American Dream for as long as America has existed.
There is no doubt that getting a mortgage is easier today than it was right after the housing crash a decade ago. However, the easing of credit availability has led to some questioning of whether or not we are headed for another housing crisis.
In many markets across the country, the amount of buyers searching for their dream homes greatly outnumbers the amount of homes for sale. This has led to a competitive marketplace where buyers often need to stand out. One way to show you are serious about buying your dream home is to get pre-qualified or pre-approved for a mortgage before starting your search.
The interest rate you pay on your home mortgage has a direct impact on your monthly payment; The higher the rate, the greater your payment will be. That is why it is important to look at where the experts believe rates are headed when deciding to buy now or wait until next year.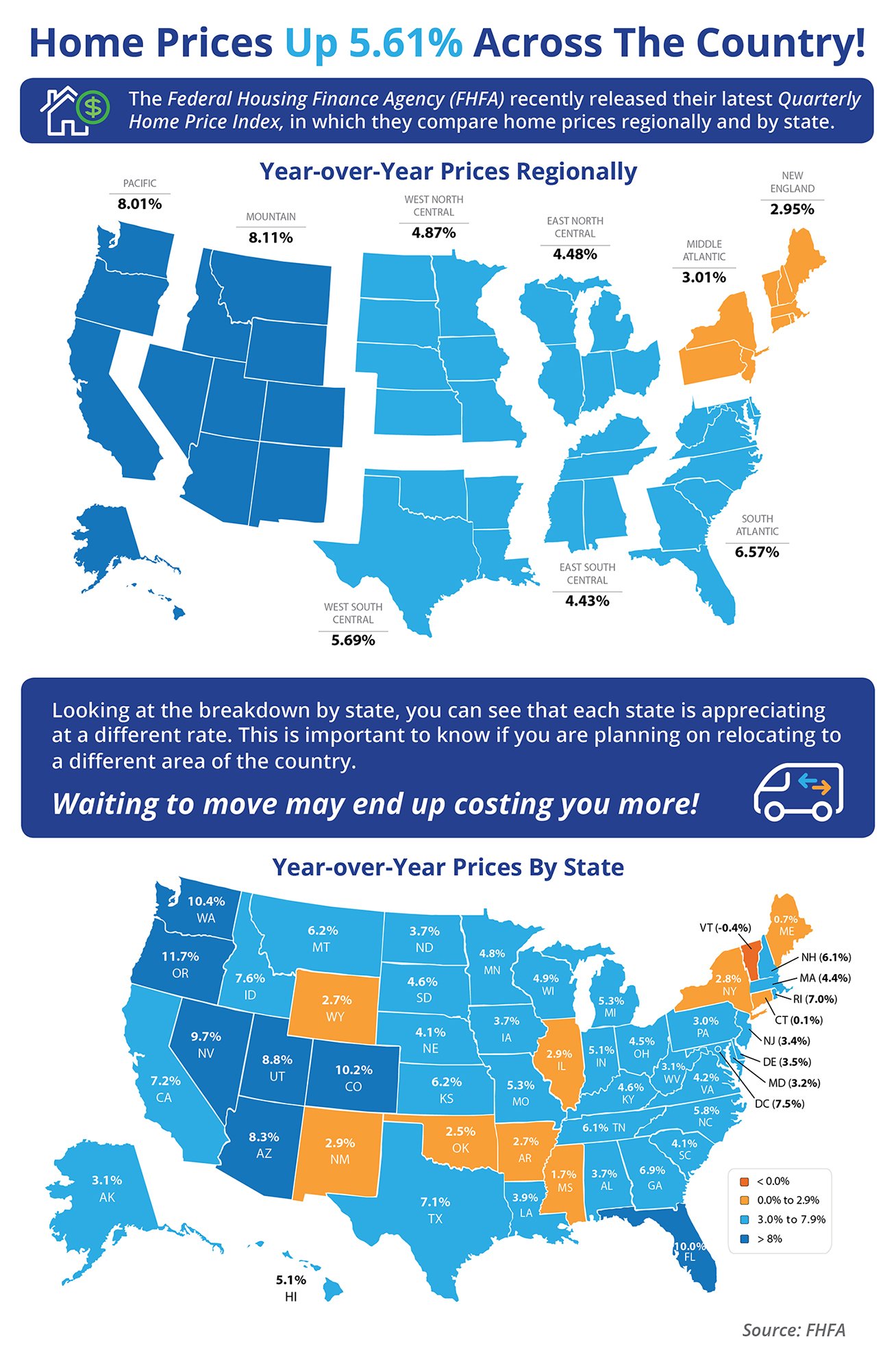 Some Highlights:
The Federal Housing Finance Agency (FHFA) recently released their latest Quarterly Home Price Index report.
In the report, home prices are compared both regionally and by state.
Based on the latest numbers, if you plan on relocating to another state, waiting to move may end up costing you more!
Vermont was the only one state where home prices are actually lower than they were last year.
There is some thinking that the pace of the housing recovery is unsustainable and that we may be heading for another housing bubble. However, Jonathan Smoke, the Chief Economist of realtor.com explains the basic difference between 2005 and today:
There are some experts questioning whether the current pace of residential home sales is sustainable. Are too many people buying homes like in 2004-2006? Are we headed for another housing crisis? Actually, if we look closely at the numbers, we can see that we are looking at a very healthy real estate market.
School is back in session, the holidays are right around the corner, you might not think that now is the best time to sell your house. But with inventory below historic numbers and demand still strong, you could be missing out on a great opportunity for your family.
There are some homeowners that have been waiting for months to get a price they hoped for when they originally listed their house for sale. The only thing they might want to consider is... If it hasn't sold yet, maybe it's not priced properly.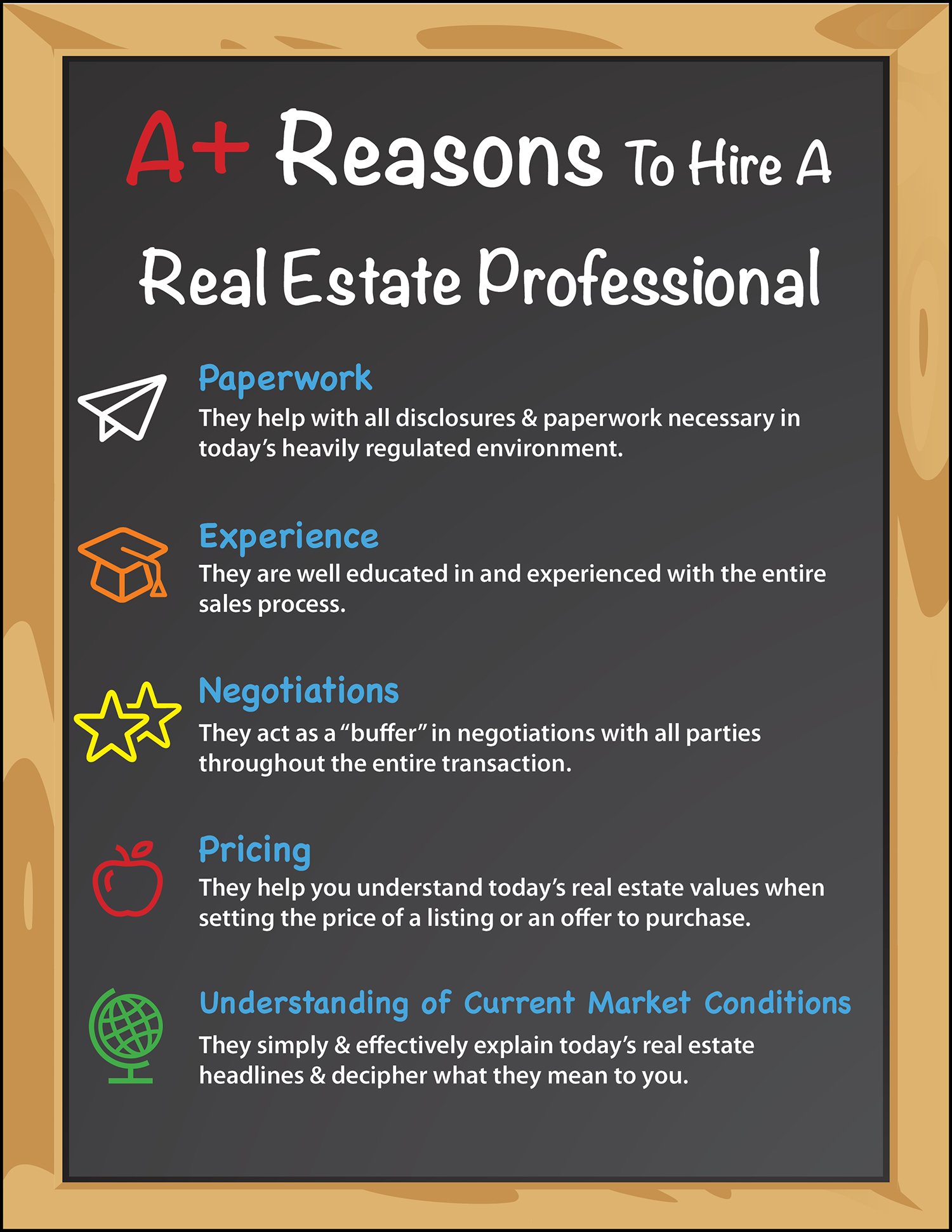 Some Highlights:
Hiring a Real Estate Professional to buy your dream home, or sell your current house, is one of the most 'educated' decisions you can make!
A Real Estate Professional has the experience needed to help you through the entire process.
Make sure that you hire someone who knows current market conditions & can simply & effectively explain them to you & your family!
There are some that think that housing affordability is a challenge. Historically, that's not true. Others think that home prices are approaching bubble values. If we look back over the last sixteen years, that is also not the case. As a matter of fact, the numbers show that the U.S. residential real estate market is doing just fine.