Some Highlights
Historically, the choice between renting or buying a home has been a tough decision.
Looking at the percentage of income needed to rent a median-priced home today (28.9%) vs. the percentage needed to buy a median-priced home (15.7%), the choice becomes obvious.
Every market is different. Before you renew your lease again, find out if you can put your housing costs to work by buying this year!
Some believe that the combined effects of the new tax code and rising mortgage rates will have an adverse impact on residential real estate prices in 2018. However, the clear majority of recently surveyed housing experts believe that home values will continue to rise this year.
Interest rates hovered around 4% for the majority of 2017, which gave many buyers relief from rising home prices and helped with affordability. In the first quarter of 2018, rates have increased from 3.95% up to 4.45% and experts predict that rates will increase even more by the end of the year.
The price of any item is determined by the supply of that item, as well as market demand. The National Association of REALTORS (NAR) surveys "over 50,000 real estate practitioners about their expectations for home sales, prices and market conditions" for their monthly REALTORS Confidence Index.
Here are five reasons listing your home for sale this spring makes sense.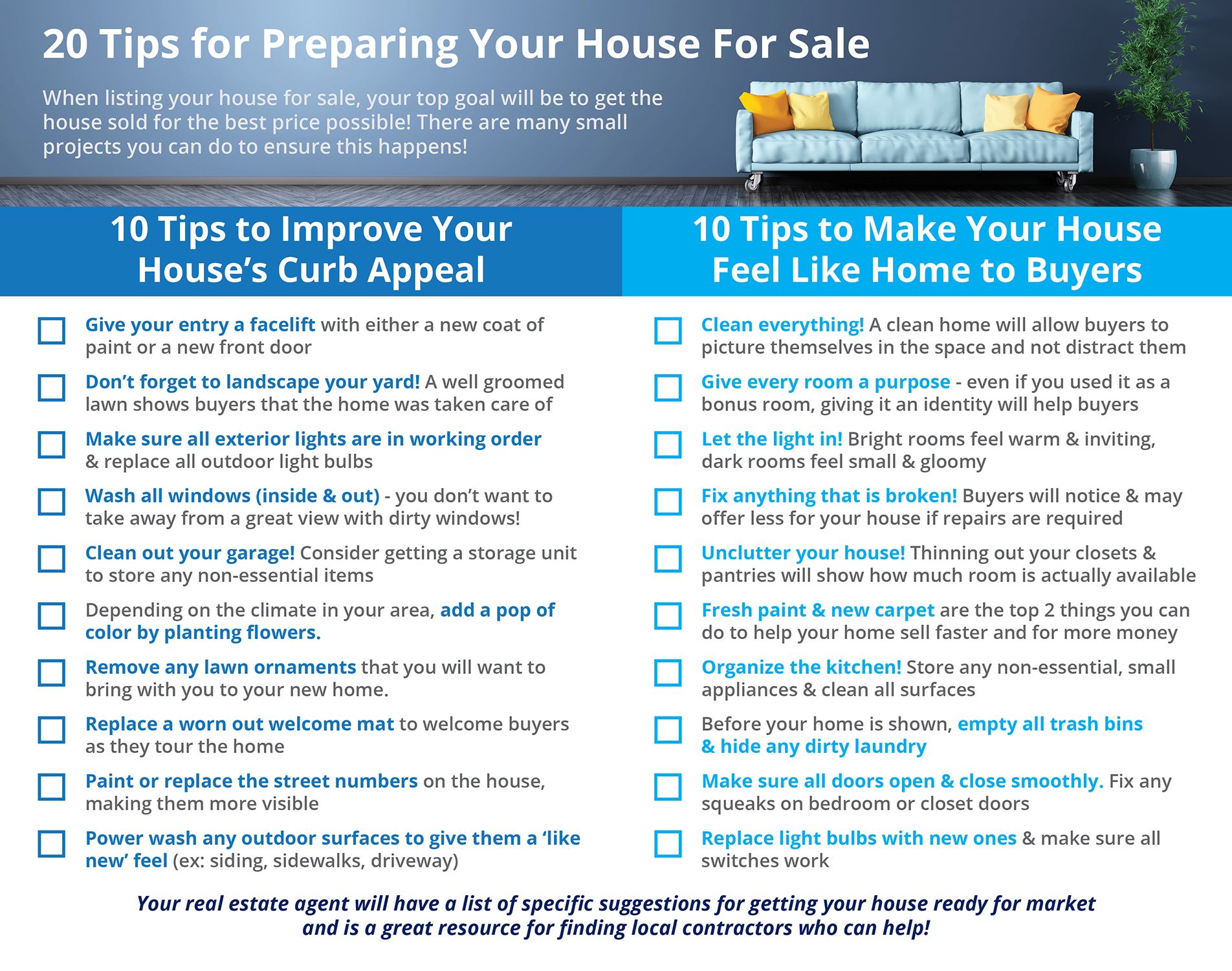 Highlights:
When listing your house for sale your top goal will be to get the home sold for the best price possible!
There are many small projects that you can do to ensure this happens!
Your real estate agent will have a list of specific suggestions for getting your house ready for market and is a great resource for finding local contractors who can help!
Some Highlights
Recently, Freddie Mac published an Insight Report titled Nowhere to go but up? How increasing mortgage rates could affect housing. The report focused on the impact the projected rise in mortgage rates might have on the housing market this year.
Last week, we shared "7 Factors To Consider When Choosing A Home To Retire In." For some homeowners, these seven factors can be taken into account with a home renovation, but is it worth it to remodel or change floor plans?
CoreLogic's latest Equity Report revealed that 675,000 US homeowners regained positive equity in their homes in 2017. This is great news for the country, as 95.1% of all mortgaged properties are now in a positive equity situation.
If your house no longer fits your needs and you are planning on buying a luxury home, now is a great time to do so! Recently, the Institute for Luxury Home Marketing released its Luxury Market Report which showed that in today's premium home market, buyers are in control.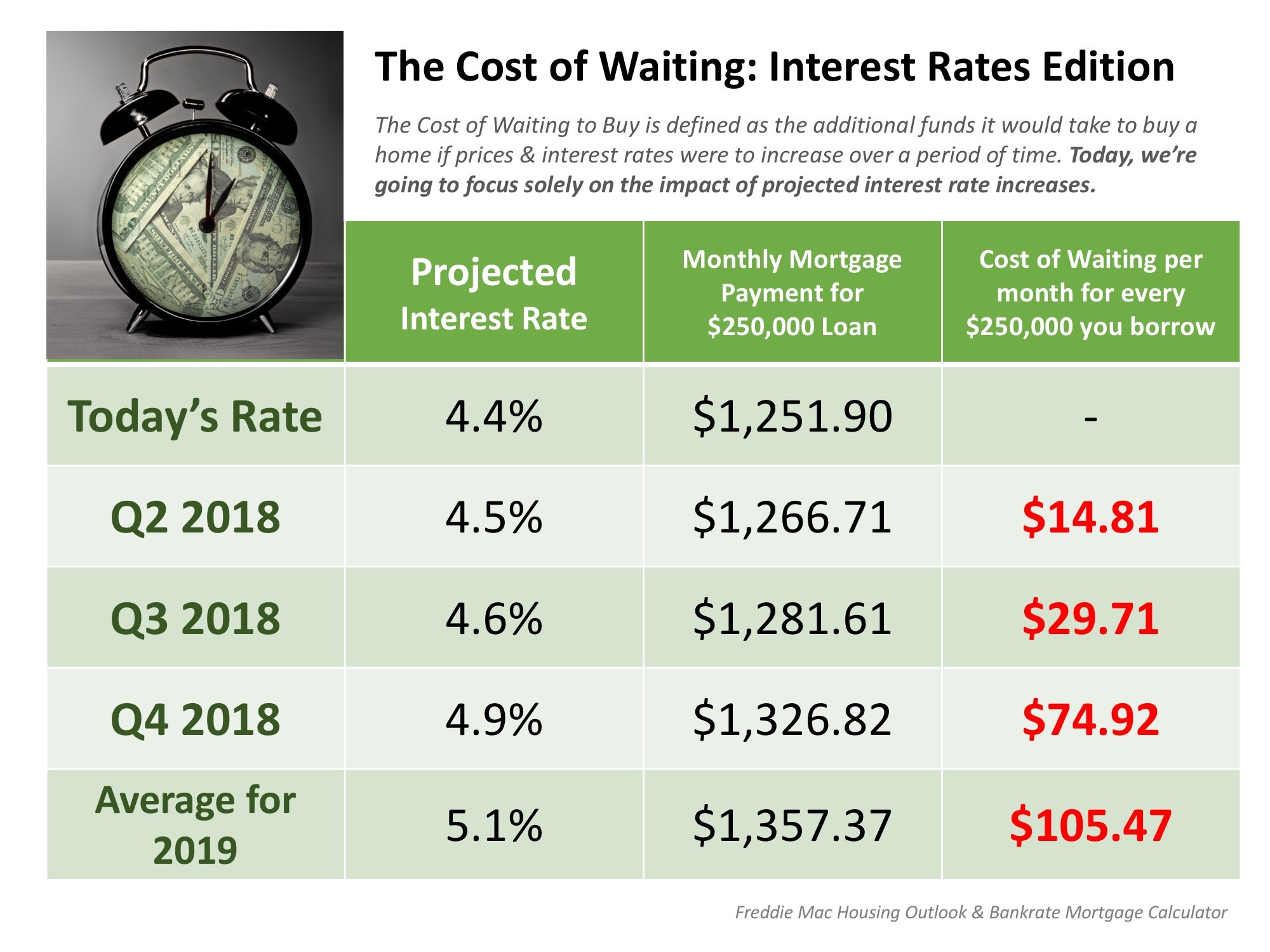 Some Highlights
Interest rates are projected to increase steadily heading into 2019.
The higher your interest rate, the more money you end up paying for your home and the higher your monthly payment will be.
Rates are still low right now. Don't wait until rates hit 5% to start searching for your dream home!
If you are considering selling your current home, to either move up to a larger home or into a home in an area that better suits your current family needs, great news was just revealed.
As more and more baby boomers enter retirement age, the question of whether or not to sell their homes and move will become a hot topic. In today's housing market climate, with low available inventory in the starter and trade-up home categories, it makes sense to evaluate your home's ability to adapt to your needs in retirement.
Saving for a down payment is often the biggest hurdle for a first-time homebuyer. Depending on where you live, median income, median rents, and home prices all vary. So, we set out to find out how long it would take to save for a down payment in each state.
Here are four great reasons to consider buying a home today instead of waiting.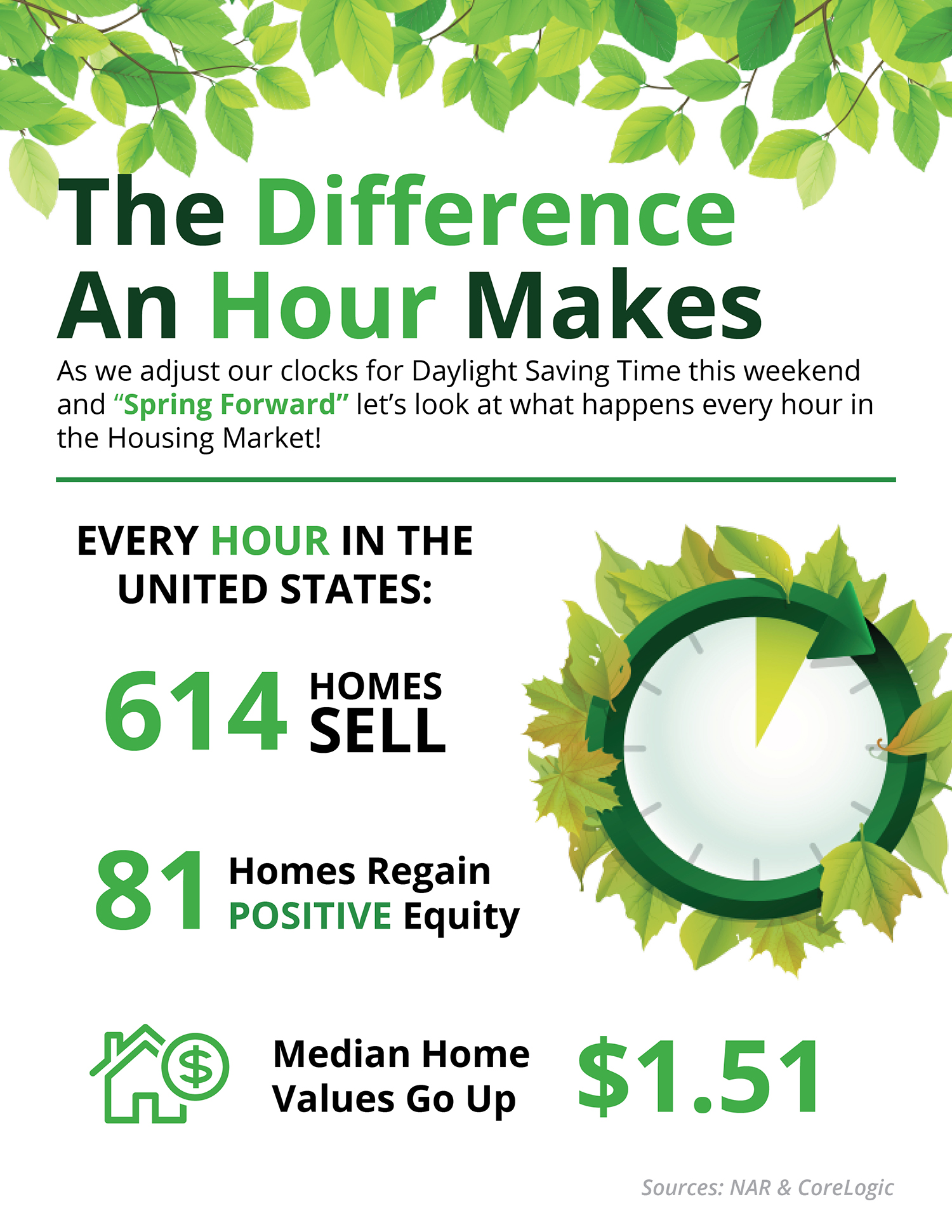 Some Highlights
Don't forget to set your clocks forward this Sunday, March 11th at 2:00 AM EST in observance of Daylight Saving Time.
Unless of course, you are a resident of Arizona or Hawaii!
Every hour in the United States: 614 homes are sold, 81 homes regain equity (meaning they are no longer underwater on their mortgage), and the median home price rises $1.51!
A recent report by CoreLogic revealed that U.S. home values appreciated by more than 37% over the last five years. Some are concerned that this is evidence we may be on the verge of another housing "boom & bust" like the one we experienced from 2006-2008.
The economists at CoreLogic recently released a special report entitled, Evaluating the Housing Market Since the Great Recession. The goal of the report was to look at economic recovery since the Great Recession of December 2007 through June 2009.
The number of building permits issued for single-family homes is the best indicator of how many newly built homes will rise over the next few months. According to the latest U.S. Census Bureau and U.S. Department of Housing & Urban Development Residential Sales Report, the number of these permits were up 7.4% over last year.
Just like our clocks this weekend in the majority of the country, the housing market will soon "spring forward!" Similar to tension in a spring, the lack of inventory available for sale in the market right now is what is holding back the market.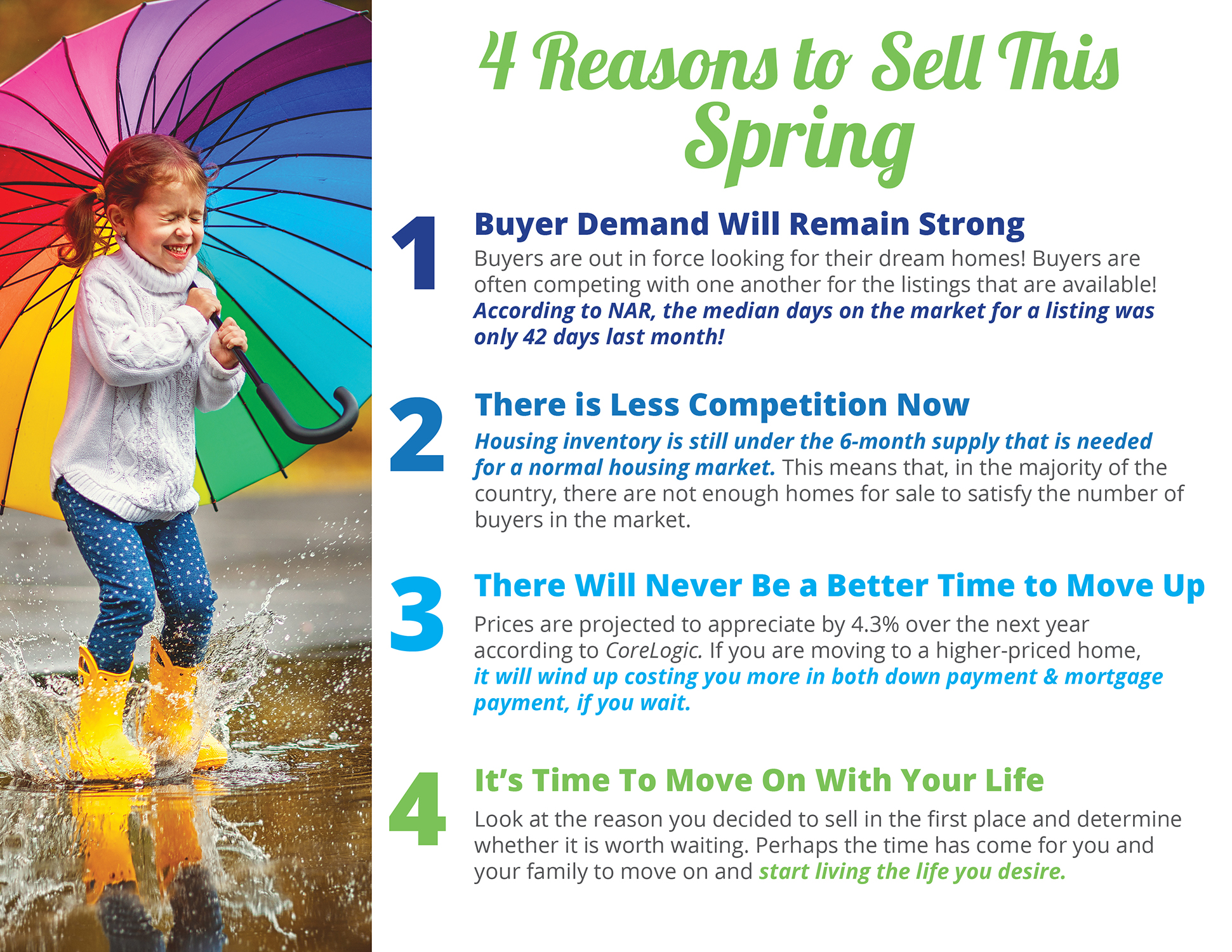 Some Highlights
Buyer demand continues to outpace the supply of homes for sale which means that buyers are often competing with one another for the few listings that are available!
Housing inventory is still under the 6-month supply needed to sustain a normal housing market.
Perhaps the time has come for you and your family to move on and start living the life you desire.
Last week, the National Association of Realtors (NAR) released their most recent Existing Home Sales Report. According to the report: