Mortgage interest rates have increased by more than half of a point since the beginning of the year. They are projected to increase by an additional half of a point by year's end. Because of this increase in rates, some are guessing that home prices will depreciate.
A new trend has begun to emerge. With home prices skyrocketing in the starter home category, many first-time homebuyers are skipping the traditional starter homes and moving right into their dream homes.
Here are five reasons listing your home for sale this summer makes sense.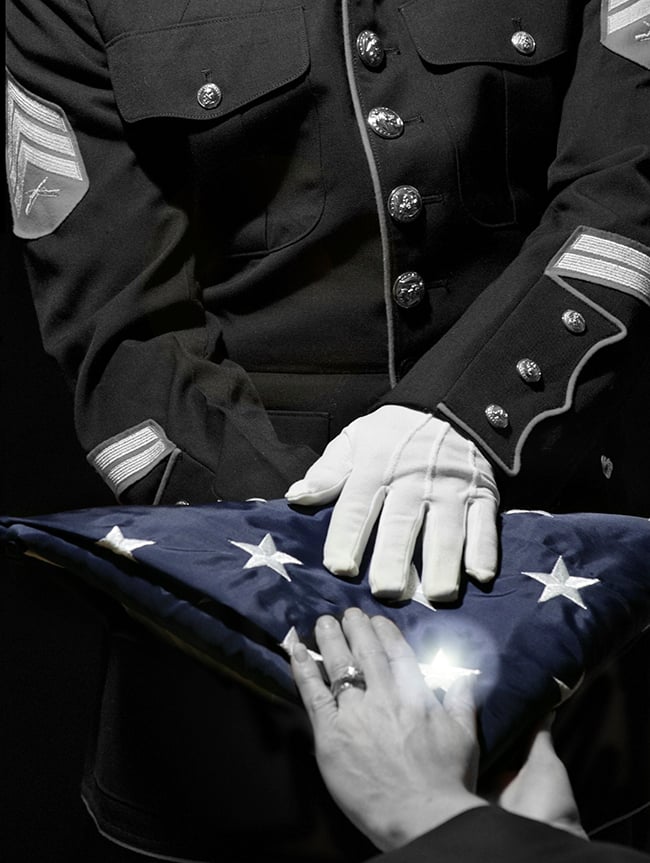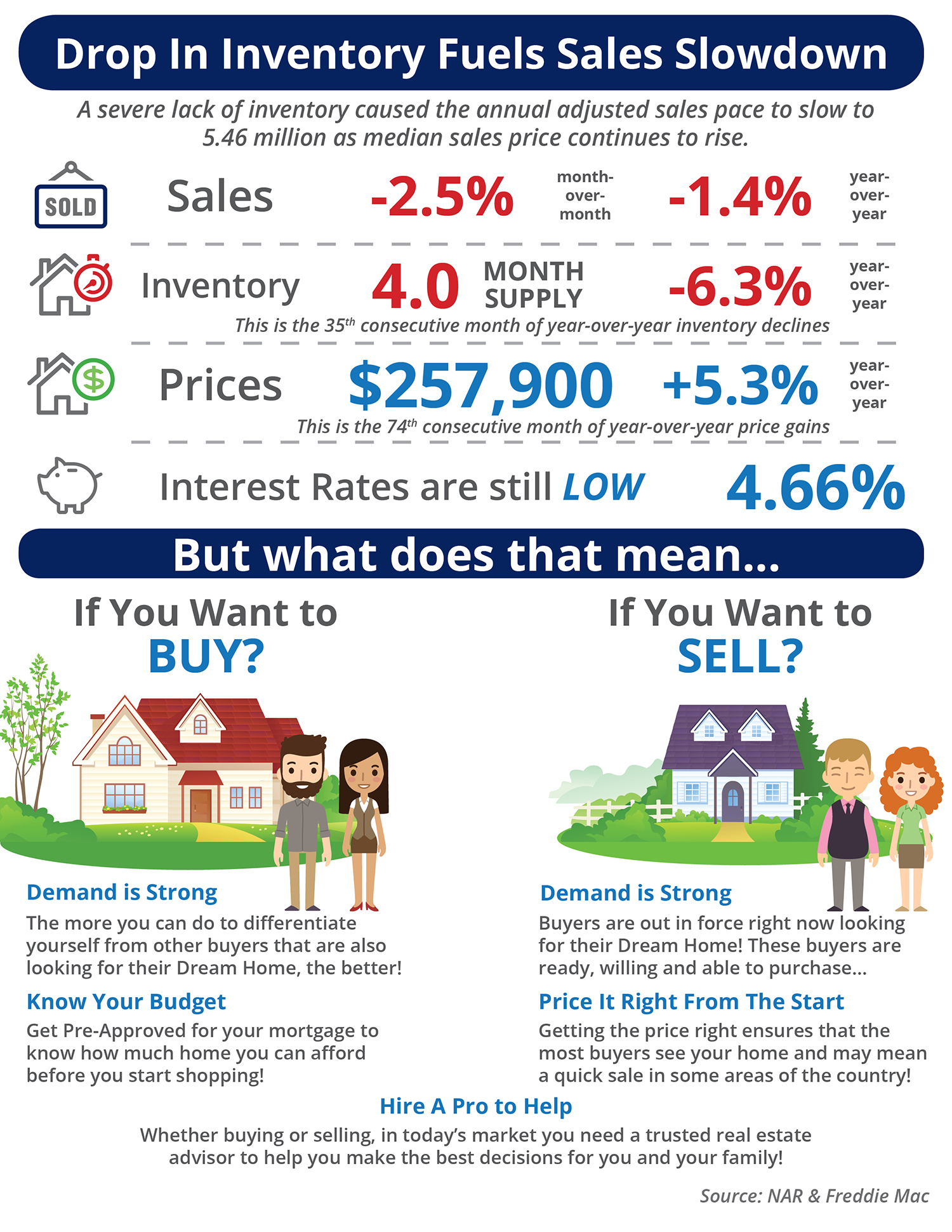 Some Highlights
Existing Home Sales are now at an annual pace of 5.46 million.
Inventory of existing homes for sale dropped to a 4-month supply, marking the 35th month in a row of declines.
The median price of homes sold in April was $257,900. This is the 74th consecutive month of year-over-year price gains.
In this extremely hot real estate market, some homeowners might consider selling their homes on their own which is known as a For Sale by Owner (FSBO). They rationalize that they don't need a real estate agent and believe that they can save the fee for the services a real estate agent offers.
Interest rates for a 30-year fixed rate mortgage have climbed from 3.95% in the first week of January up to 4.61% last week, which marks a 7-year high according to Freddie Mac. The current pace of acceleration has been fueled by many factors.
According to Freddie Mac's latest Primary Mortgage Market Survey, interest rates for a 30-year fixed rate mortgage are currently at 4.61%, which is still near record lows in comparison to recent history!
Recently released data from the National Association of Realtors (NAR) suggests that now is a great time to sell your home. The concept of 'supply & demand' reveals that the best price for an item is realized when the supply of that item is low and the demand for that item is high.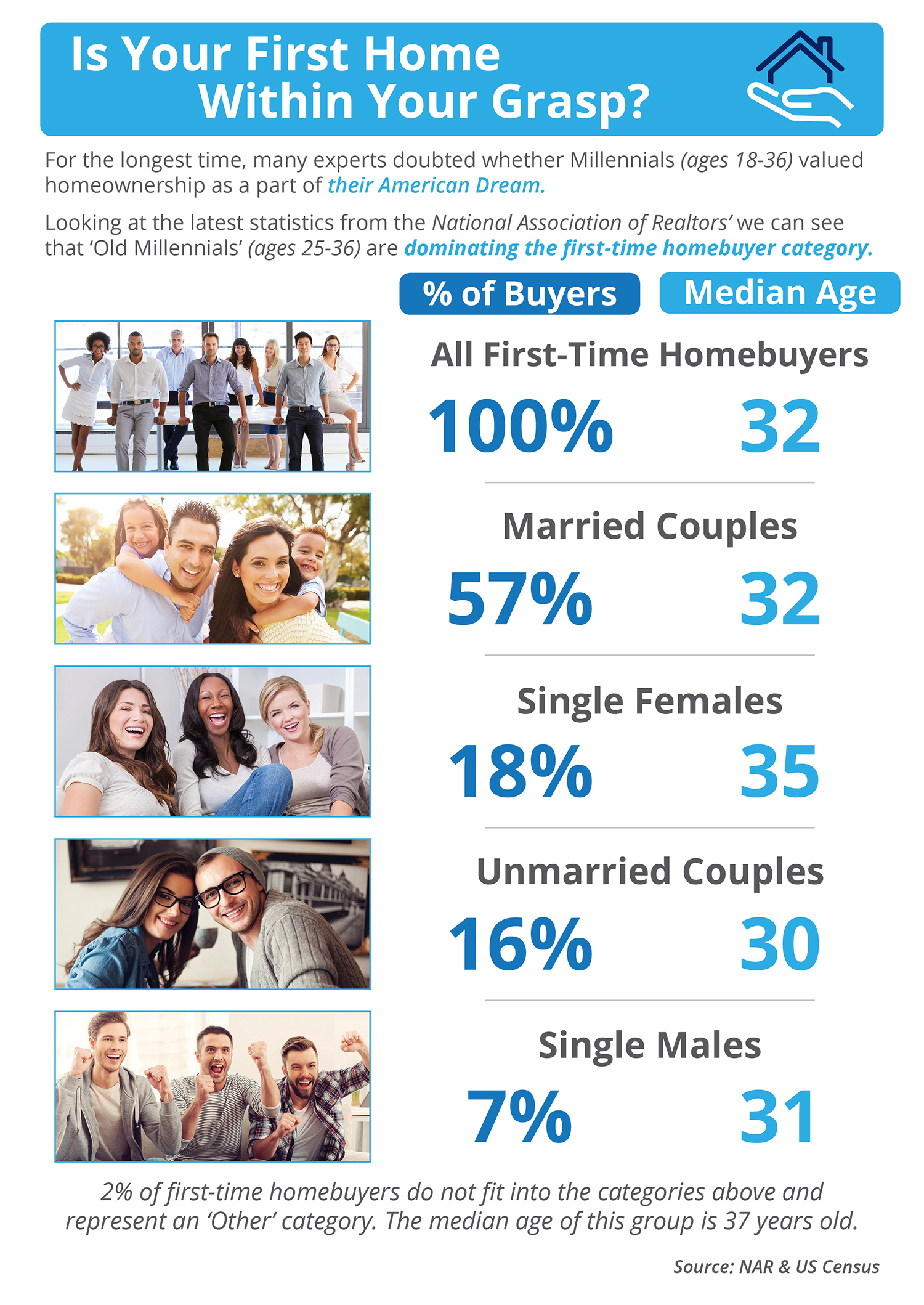 Some Highlights
According to the US Census Bureau, 'millennials' are defined as 18-36-year-olds.
According to NAR's latest Profile of Home Buyers & Sellers, the median age of all first-time home buyers is 32.
More and more 'old millennials' (25-36) are realizing that homeownership is within their grasp now!
Mortgage interest rates have risen by more than half of a point since the beginning of the year, and many assume that if mortgage rates rise, home values will fall. History, however, has shown this not to be true.
Every year, the New York Federal Reserve publishes the results of their Survey of Consumer Expectations (SCE). Each survey covers a wide range of topics including inflation, labor market, household finance, credit access and housing.
So, you've decided to sell your house. You've hired a real estate professional to help you through the entire process, and they have asked you what level of access you want to provide to your potential buyers.
The famous quote by Walt Whitman, "A man is not a whole and complete man, unless he owns a house and the ground it stands on," can be used to describe homeownership in America today. The Census revealed that the percentage of homeowners in America has been steadily climbing back up since hitting a 50-year low in 2016. The homeownership rate in the first quarter of 2018 was 64.2%, higher than last year's 63.6%.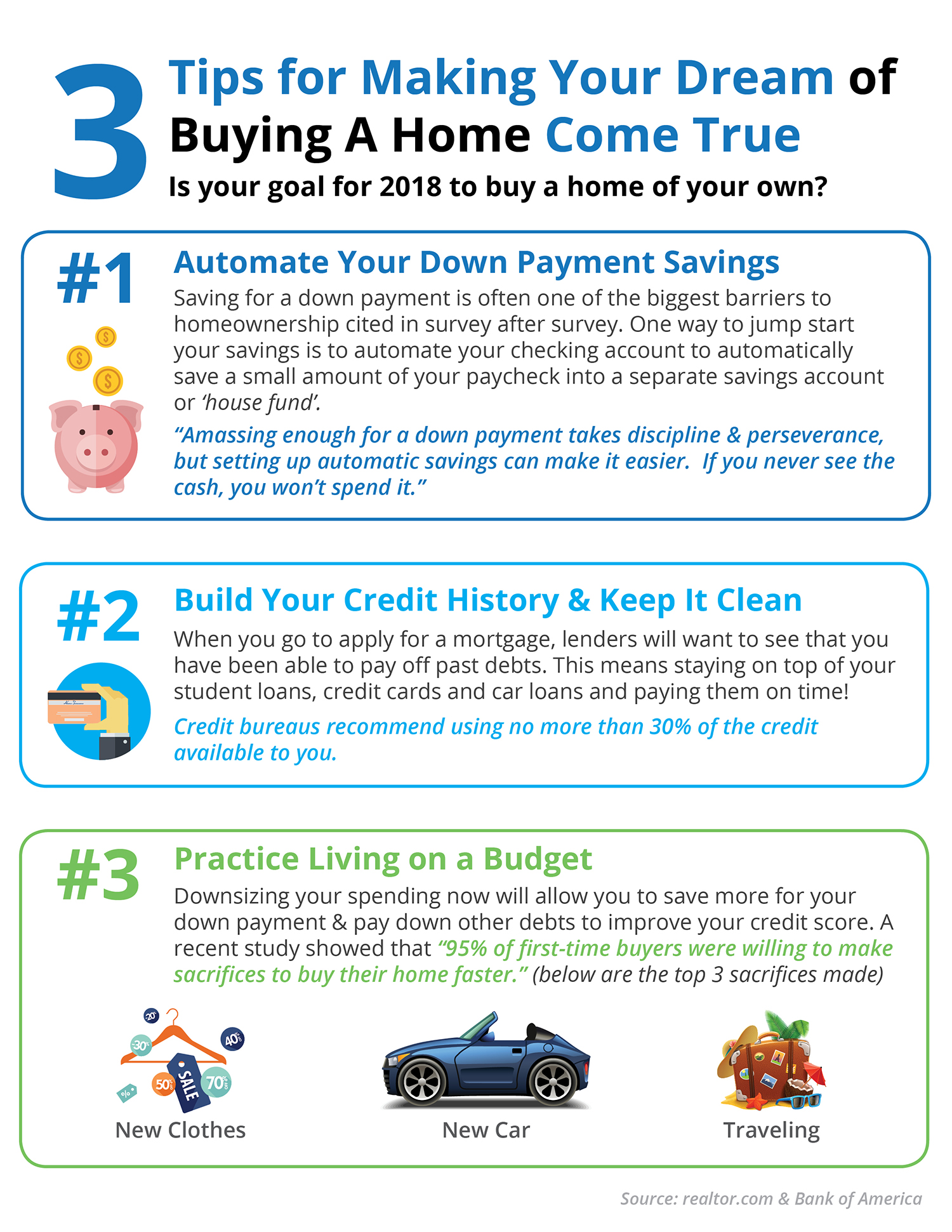 Some Highlights
Setting up an automatic savings plan that saves a small amount of every check is one of the best ways to save without thinking much about it.
Living within a budget right now will help you save money for down payments while also paying down other debts that might be holding you back.
What are you willing to cut back on to make your dreams of homeownership a reality?
Starting late last year, some predicted that the 2018 tax changes would cripple the housing market. Headlines warned of the potential for double-digit price depreciation and suggested that buyer demand could drop like a rock. There was even sentiment that homeownership could lose its coveted status as a major component of the American Dream.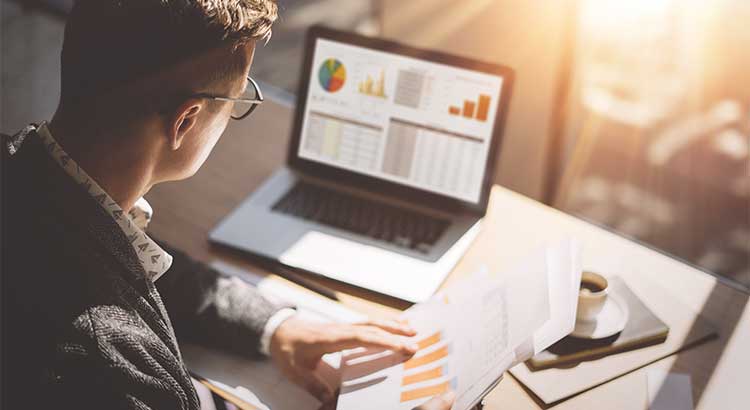 Every year, Gallup surveys Americans to determine their choice for the best long-term investment. Respondents are given a choice between real estate, stocks/mutual funds, gold, savings accounts/CDs, or bonds.
So you made an offer, it was accepted, and now your next task is to have the home inspected prior to closing. Oftentimes, agents make your offer contingent on a clean home inspection.
We recently shared that national home prices have increased by 6.7% year-over-year. Over that same time period, interest rates have remained historically low which has allowed many buyers to enter the market.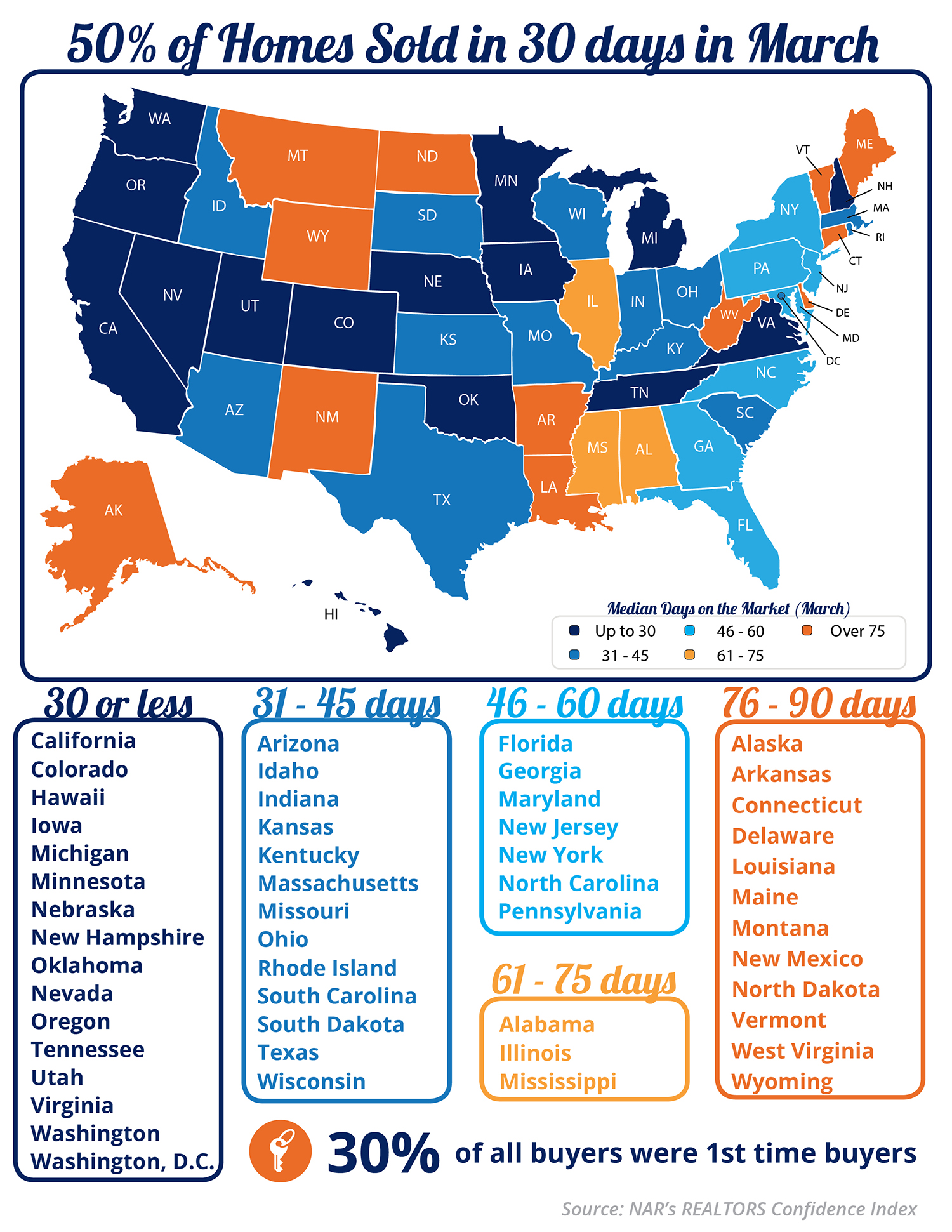 Some Highlights
The National Association of REALTORS® recently surveyed their members for their Confidence Index.
The REALTORS® Confidence Index is a key indicator of housing market strength based on a monthly survey sent to over 50,000 real estate practitioners. Practitioners are asked about their expectations for home sales, prices and market conditions.
Homes sold in less than 60 days in 35 out of 50 states and Washington D.C.
Homes typically went under contract in 30 days in March!
With home prices rising again this year, some are concerned that we may be repeating the 2006 housing bubble that caused families so much pain when it collapsed. Today's market is quite different than the bubble market of twelve years ago. There are four key metrics that explain why:
According to a newly released study by ATTOM Data Solutions, selling your home in the month of May will net you an average of 5.9% above estimated market value for your home.
Home values have risen dramatically over the last twelve months. In CoreLogic's most recent Home Price Index Report, they revealed that national home prices have increased by 6.7% year-over-year.