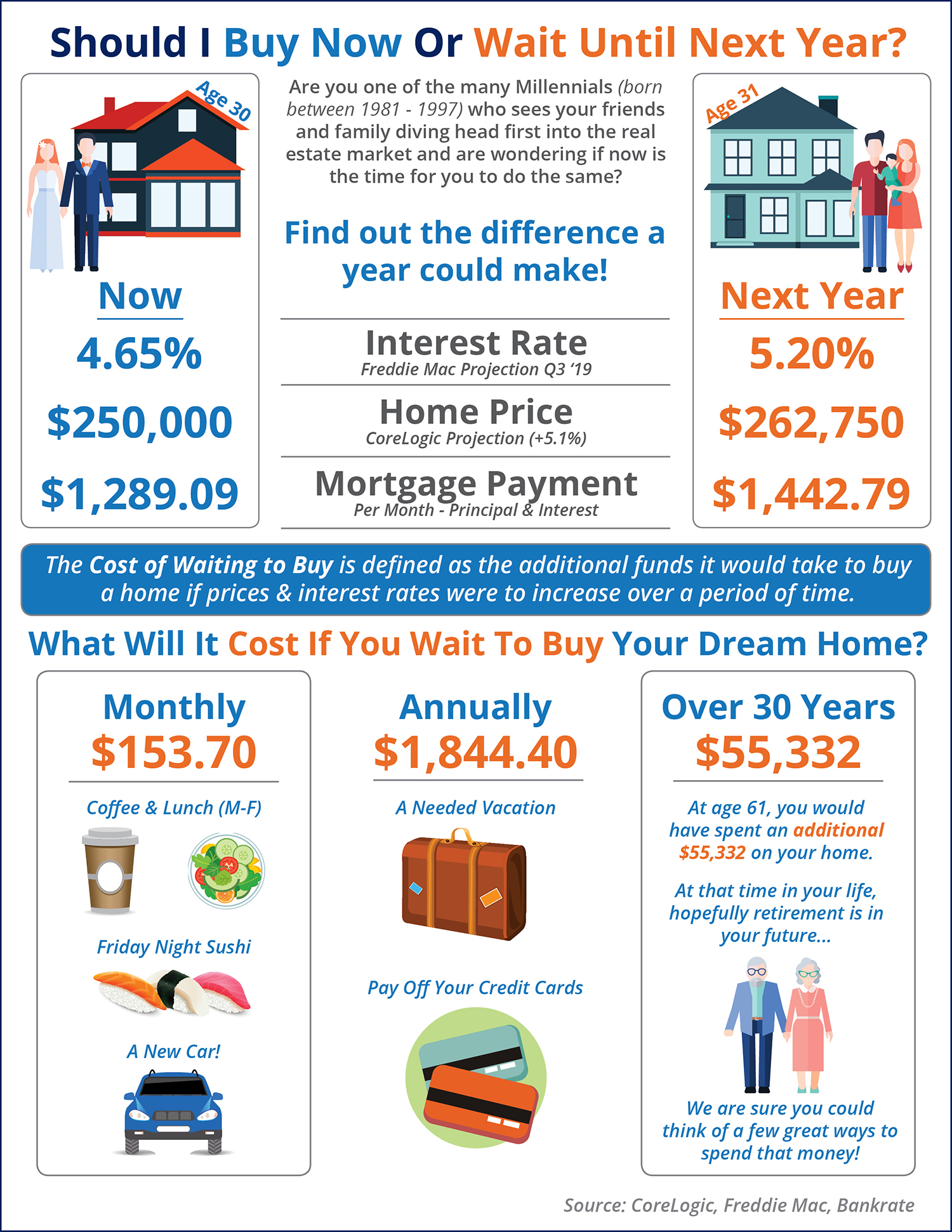 Some Highlights
The cost of waiting to buy is defined as the additional funds it would take to buy a home if prices & interest rates were to increase over a period of time.
Freddie Mac predicts interest rates to rise to 5.2% by the third quarter of 2019.
CoreLogic predicts home prices to appreciate by 5.1% over the next 12 months.
If you are ready and willing to buy your dream home, find out if you are able to!
We are beginning to see reports that more housing inventory is coming to the market and that buyer demand may not be increasing at the same pace it did earlier this year. The result will be many headlines written to address the impact that these two situations will have on home values.
Saving for a down payment is often the biggest hurdle for a first-time homebuyer as median incomes, rents, and home prices all vary depending on where you live.
The interest rate you pay on your home mortgage has a direct impact on your monthly payment; the higher the rate, the greater the payment will be. That is why it is important to know where rates are headed when deciding to start your home search.
Home values have risen dramatically over the last twelve months. In CoreLogic's most recent Home Price Index Report, they revealed that national home prices have increased by 6.2% year-over-year.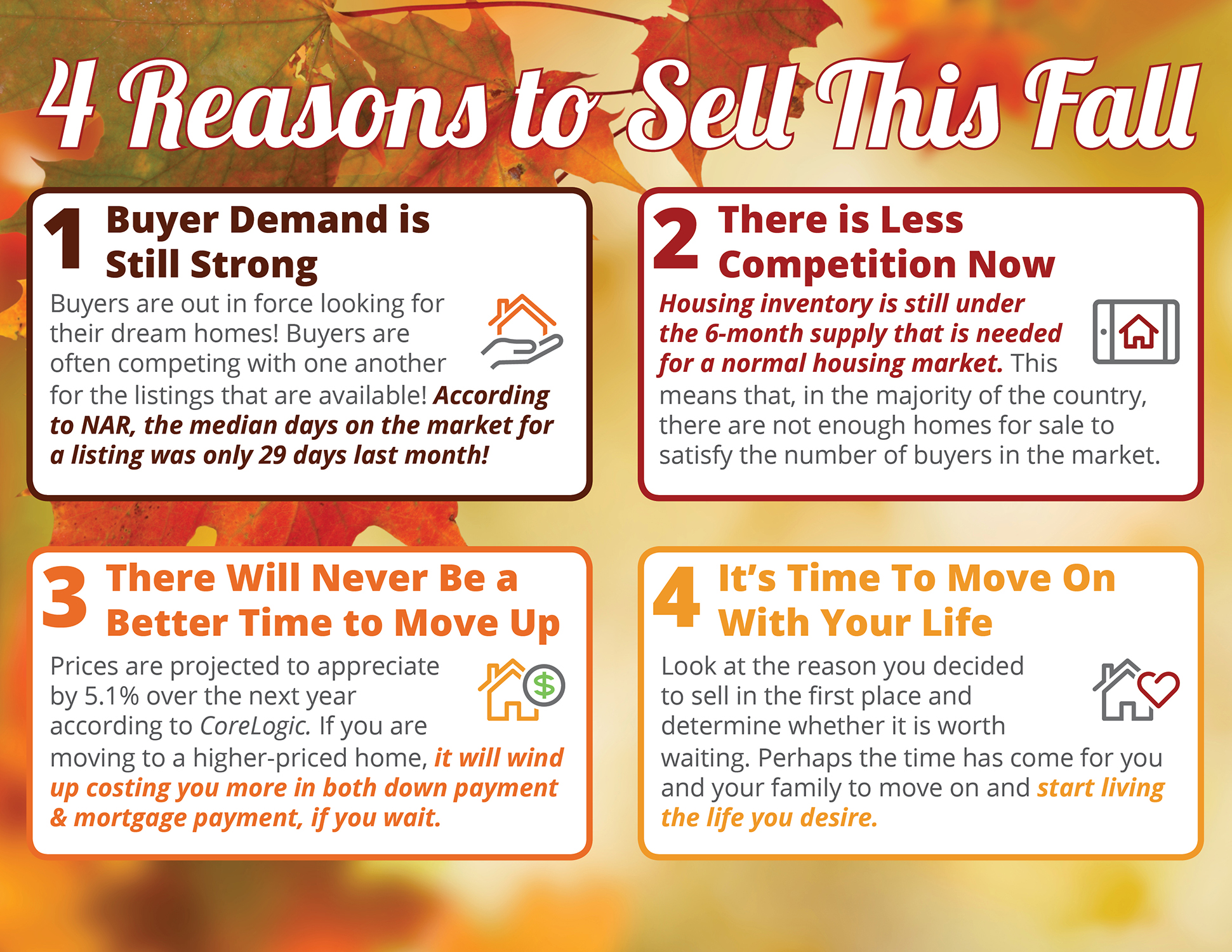 Some Highlights
Housing inventory is still under the 6-month supply that is needed for a normal housing market.
Buyers are often competing with one another for the listings that are available.
Perhaps the time has come for you and your family to move on and start living the life you desire.
The housing market has been anything but normal for the last eleven years. In a normal real estate market, home prices appreciate 3.7% annually. Below, however, are the price swings since 2007 according to the latest Home Price Expectation Survey:
Rising home prices have been in the news a lot lately and much of the focus has been on whether home prices are accelerating too quickly, as well as how sustainable the growth in prices really is. One of the often-overlooked benefits of rising prices, however, is the impact that they have on a homeowner's equity position.
CoreLogic recently released their Home Price Index Report. One of the key indicators used in the report to determine the health of the housing market was home price appreciation. CoreLogic focused on appreciation from July 2013 to July 2018 to show how prices over the last five years have fared.
If you thought about selling your house this year, now more than ever may be the time to do it! The inventory of homes for sale is well below historic norms and buyer demand is skyrocketing. We were still in high school when we learned about the concept of supply and demand, so we understand that the best time to sell something is when the supply of that item is low and demand for that item is high. That defines today's real estate market.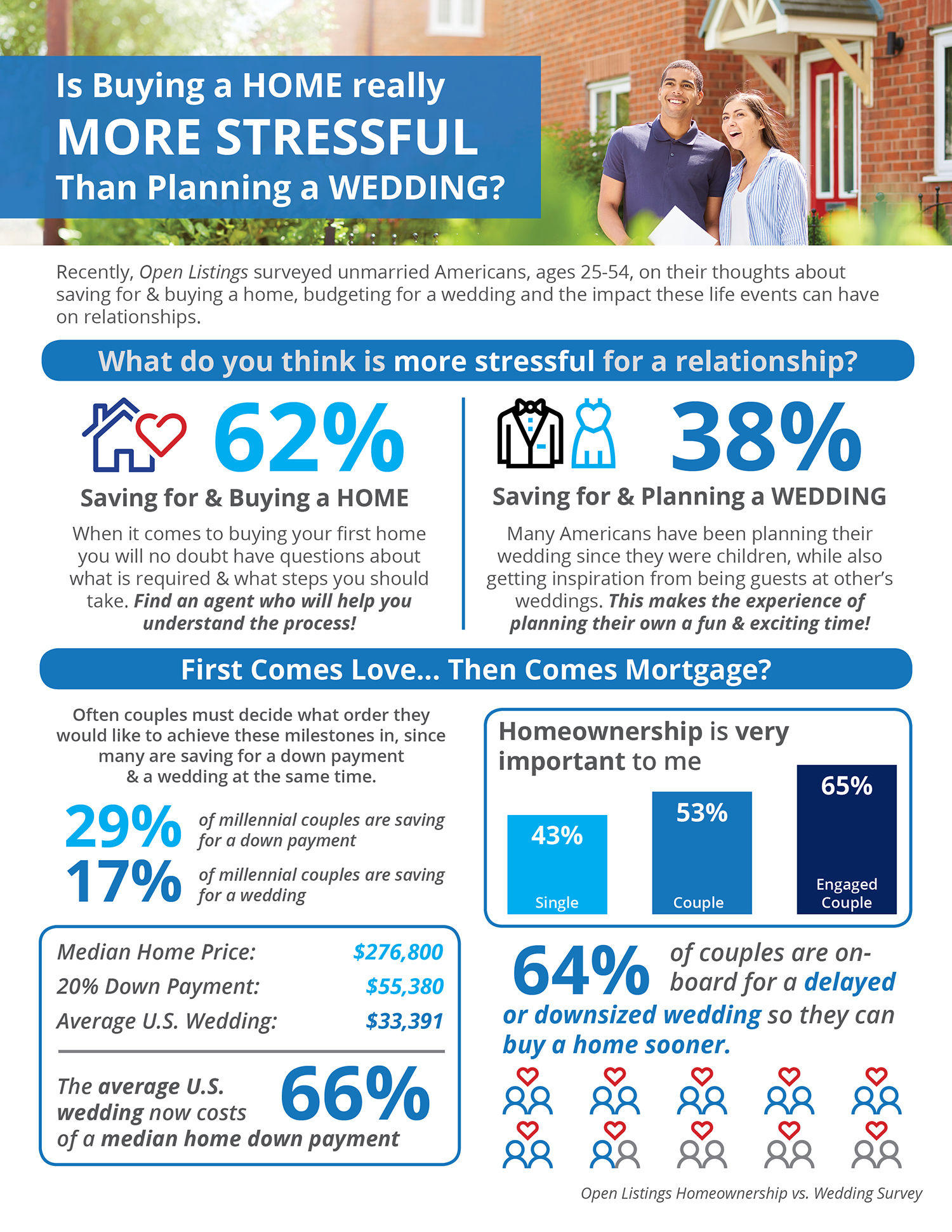 Some Highlights
According to a new survey from Open Listings, 62% of Americans ages 25-54 believe that buying a home is more stressful than planning a wedding.
Many young couples are saving for a wedding and a home at the same time.
The average US wedding now costs 66% of a median home down payment, according to The Knot.
For the last several years, buyer demand has far exceeded the housing supply available for sale. This low supply and high demand have led to home prices appreciating by an average of 6.2% annually since 2012.
Between 1987 and 1999, which is often referred to as the 'Pre-Bubble Period,' home prices grew at an average of 3.6% according to the Home Price Expectation Survey.
We all realize that the best time to sell anything is when the demand for that item is high and the supply of that item is limited. The last two major reports issued by the National Association of Realtors (NAR) revealed information that suggests that right now continues to be a great time to sell your house.
Here are four great reasons to consider buying a home today instead of waiting.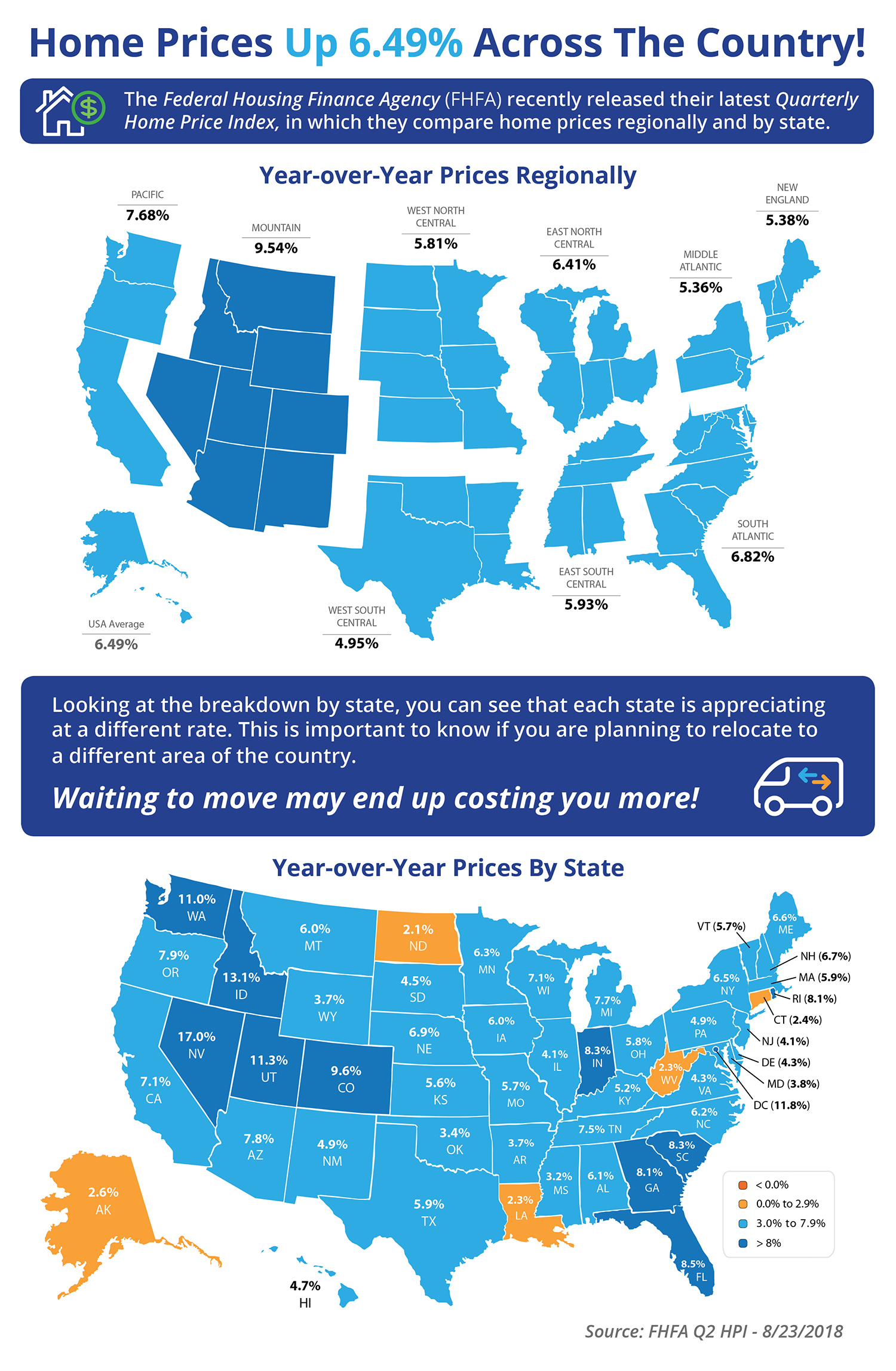 Some Highlights
The Federal Housing Finance Agency (FHFA) recently released their latest quarterly Home Price Index report.
In the report, home prices are compared both regionally and by state.
Based on the latest numbers, if you plan on relocating to another state, waiting to move may end up costing you more!
Home prices are at the top of everyone's minds. Can they maintain their current pace of appreciation? Will rising mortgage rates negatively impact home values? Will the next economic slowdown cause prices to crash?
There are many things that factor into the decision to buy a home. New research from the Urban Institute suggests that one of those things may be inherited from your parents.
There are many benefits to homeownership, but one of the top benefits is protecting yourself from rising rents by locking in your housing cost for the life of your mortgage.
Here are five reasons why listing your home for sale this fall makes sense.