Last year we saw headlines about a possible housing market bubble, and many wondered if Americans still felt confident about the value of their homes. Recently, the 2018 Houzz & Home Study revealed:
Recently, David Greene, co-host of the BiggerPockets podcast and a nationally renowned author and speaker, wrote an article in Forbes explaining how investing in real estate could help build wealth. Many of the points he made also apply to a family owning their own home. Here are a few:
Over the course of the last thirty years, a shift has happened. An entire generation has been raised to believe that a college education is their key to unlocking opportunities that were not available to their parent's or grandparent's generations.
The price of any item (including residential real estate) is determined by the theory of 'supply and demand.' If many people are looking to buy an item and the supply of that item is limited, the price of that item increases.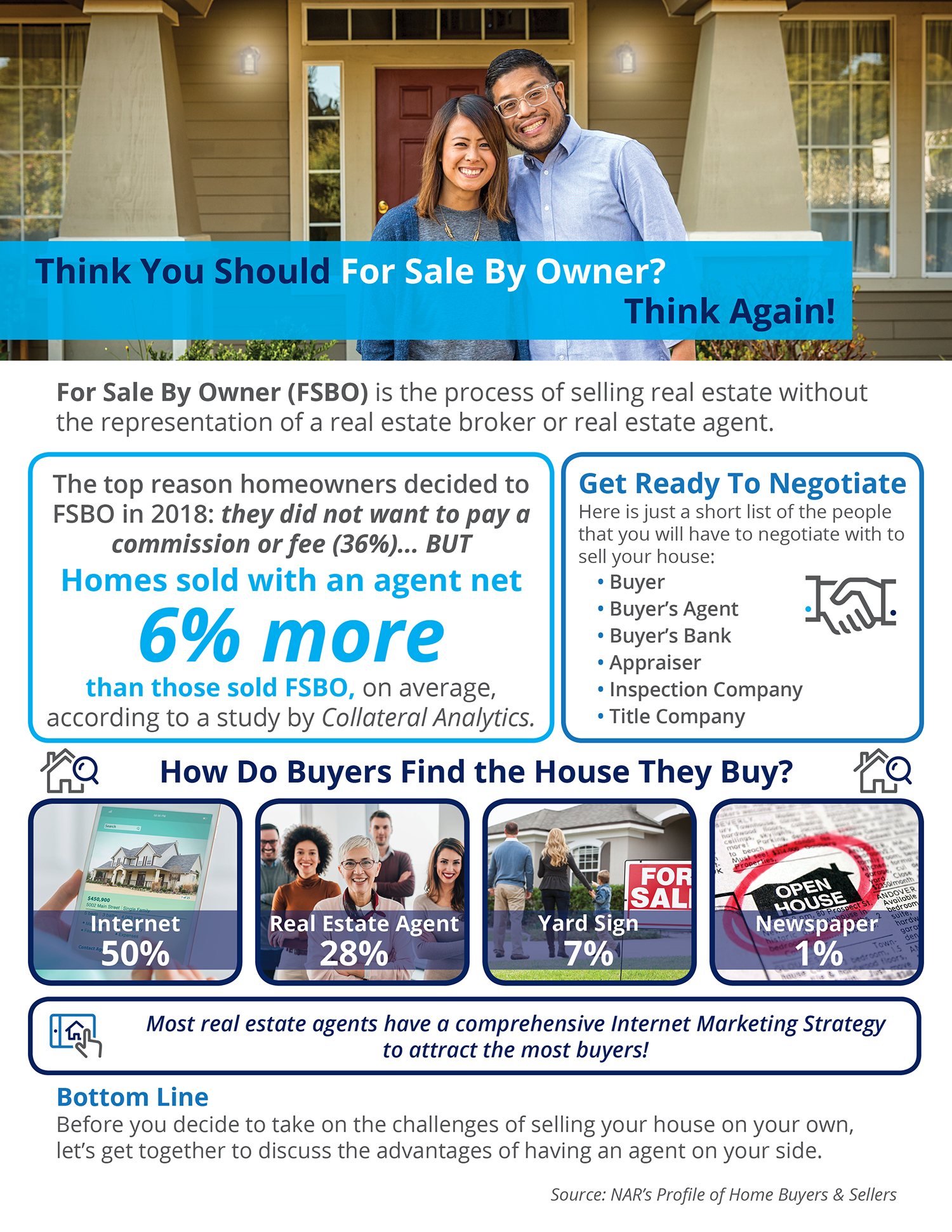 Some Highlights
For Sale By Owner (FSBO) is the process of selling real estate without the representation of a real estate broker or real estate agent.
According to the National Association of Realtors' Profile of Home Buyers & Sellers, 36% of homeowners who decided to FSBO last year did so to avoid paying a commission or fee. But, homes sold with an agent net 6% more than those sold as a FSBO according to Collateral Analytics!
Before you decide to take on the challenges of selling your house on your own, let's get together to discuss the advantages of having an agent on your side.
Whether you are thinking of selling your house or buying a home, today's real estate headlines can be confusing – perhaps even concerning. What is actually happening with mortgage rates? Are home values dropping or are they just rising at a slower pace? What impact will the economy have on the housing market?
For centuries, people in this country have seen homeownership as part of the American Dream. Whether they were born here or immigrated from another country, they wanted to own a piece of America. With so many prominent societal changes over the last few decades, it is fair to ask if people in America still feel the same way about owning a home. The answer was made abundantly clear in two separate reports released earlier this month.
When homebuyers begin their research, they want to see all their available options! In many cases, they will include both new construction and existing homes in their search; but is a new construction home really the house of their dreams?
In today's fast-paced world, where answers are a Google search away, there are some who may wonder what the benefits of hiring a real estate professional to help them in their home search are. The truth is, with the addition of more information, comes more confusion.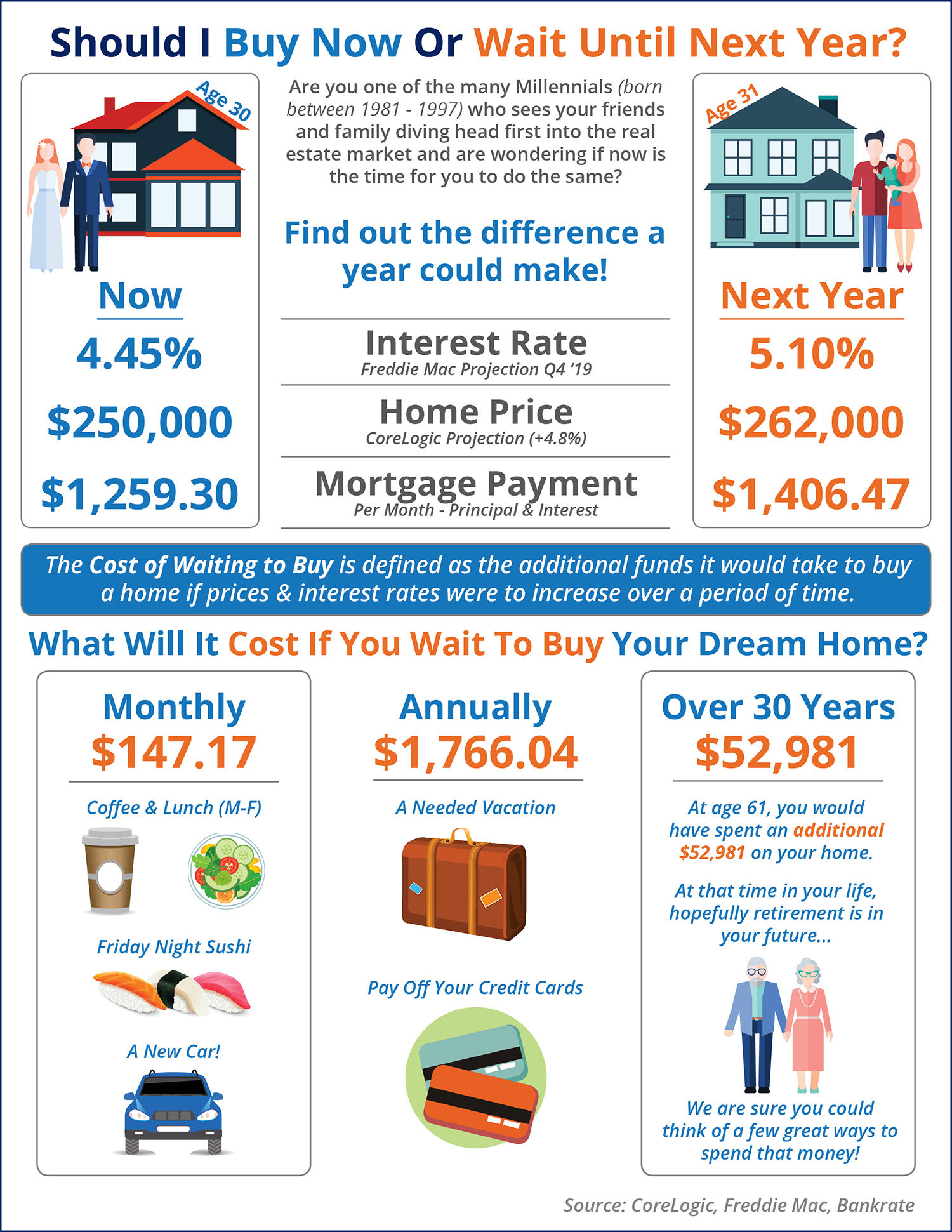 Some Highlights
The cost of waiting to buy is defined as the additional funds it would take to buy a home if prices & interest rates were to increase over a period of time.
Freddie Mac predicts interest rates to rise to 5.1% by the end of 2019.
CoreLogic predicts home prices to appreciate by 4.8% over the next 12 months.
If you are ready and willing to buy your dream home, find out if you are able to!
A loaf of bread used to be a nickel. A movie ticket was a dime. Not anymore. Houses were also much less expensive than they are now. Inflation raised the price of all three of those items, along with the price of almost every other item we purchase.
If you've ever watched "The Price is Right," you know that the only way to win is to be the one to correctly guess the price of the item you want without going over! That means your guess must be just slightly under the retail price.
Homeowners who purchase their homes before the age of 35 are better prepared for retirement at age 60, according to a new Urban Institute study. The organization surveyed adults who turned 60 or 61 between 2003 and 2015 for their data set.
In many markets across the country, the number of buyers searching for their dream homes outnumbers the number of homes for sale. This has led to a competitive marketplace where buyers often need to stand out. One way to show that you are serious about buying your dream home is to get pre-qualified or pre-approved for a mortgage before starting your search.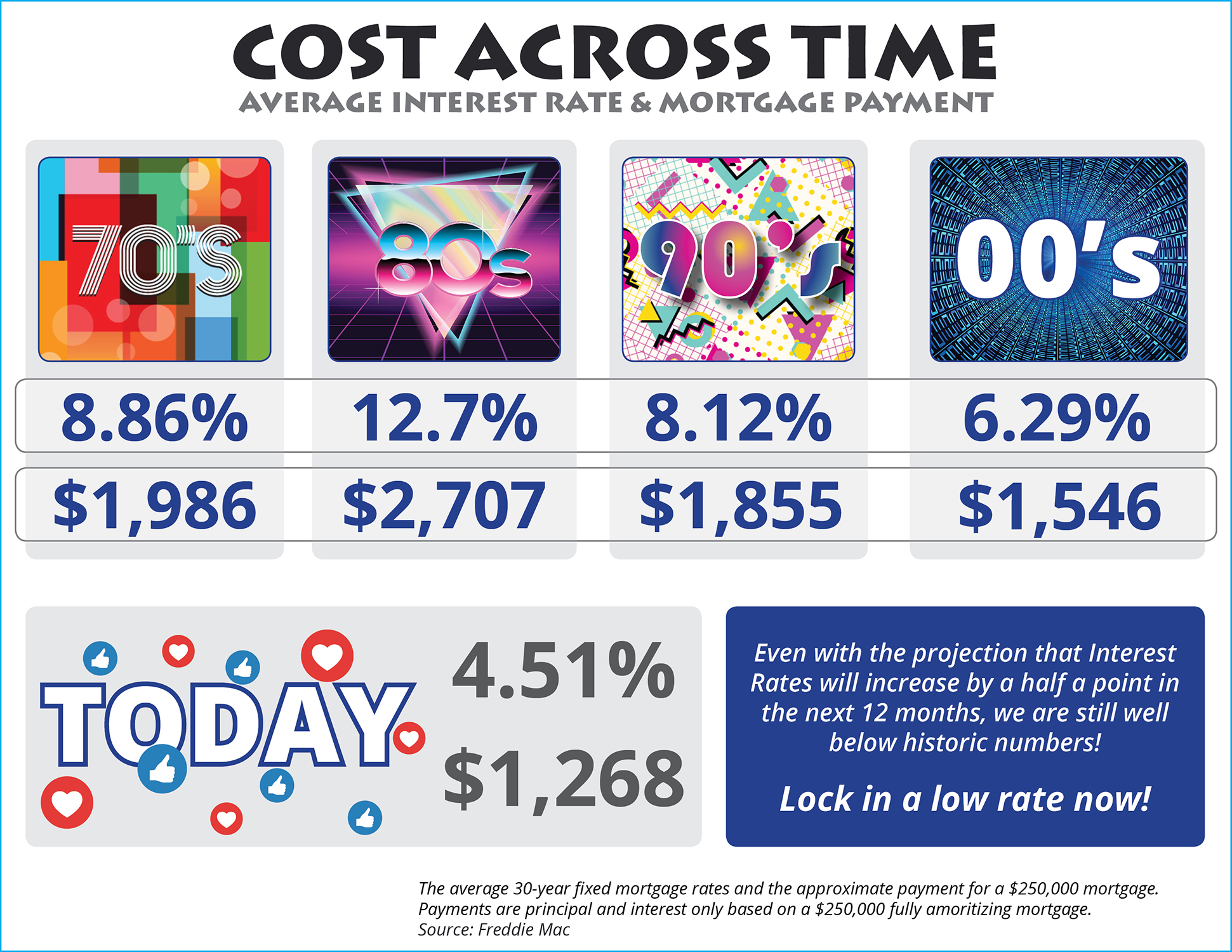 Some Highlights
With interest rates still around 4.5%, now is a great time to look back at where rates have been over the last 40 years.
Rates are projected to climb to 5.0% by this time next year according to Freddie Mac.
The impact your interest rate makes on your monthly mortgage cost is significant!
Lock in a low rate now while you can!
You may have heard that the housing market is softening. There is no doubt that buyer traffic has decreased. There are fewer purchasers in the market than there were last month and at this time last year. What you may not have heard, however, is that there is still a severe shortage of listing inventory in many regions of the country.
Interest rates for a 30-year fixed rate mortgage climbed consistently throughout 2018 until the middle of November. After that point, rates returned to levels that we saw in August to close out the year at 4.55%, according to Freddie Mac's Primary Mortgage Market Survey.
Every year around this time, many homeowners begin the process of preparing their homes in case of extreme winter weather. Some others skip winter all together by escaping to their vacation homes in a warmer climate.
Every homeowner wants to make sure they maximize their financial reward when selling their home. But how do you guarantee that you receive the maximum value for your house?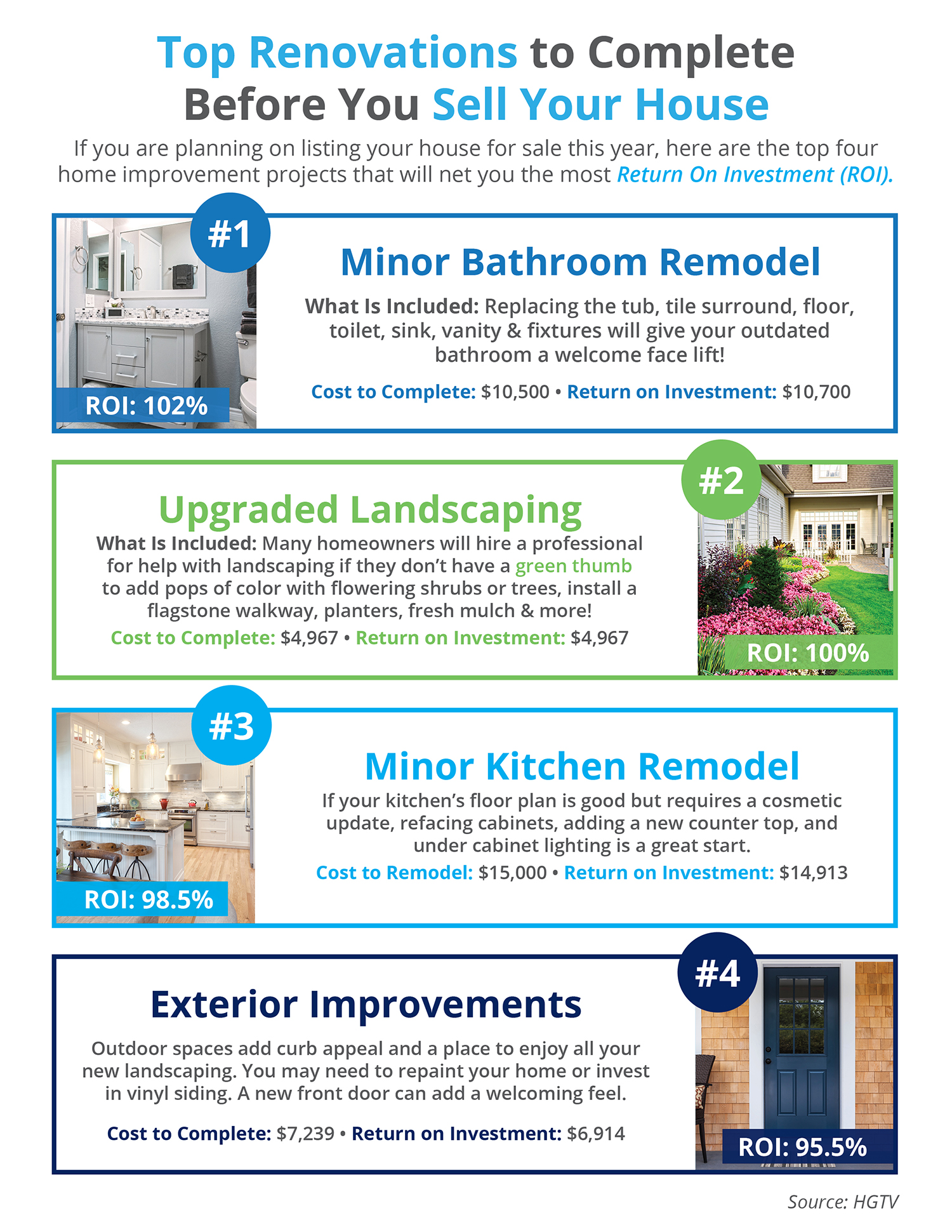 Some Highlights
If you are planning on listing your house for sale this year, here are the top four home improvement projects that will net you the most Return on Investment (ROI).
Minor bathroom renovations can go a long way toward improving the quality of your everyday life and/or impressing potential buyers.
Upgrading your landscaping or curb appeal helps get buyers in the door. These upgrades rank as the 2nd and 4th best renovations for returns on investment.
Following last year's real estate market was like riding a rollercoaster. The market started off strong in 2018 and then softened before finishing with a mild flurry. However, one thing that did not waiver was America's belief that owning a home makes sense from a financial standpoint.
As we kick off the new year, many families have made resolutions to enter the housing market in 2019. Whether you are thinking of finally ditching your landlord and buying your first home or selling your starter house to move into your forever home, there are two pieces of the real estate puzzle you need to watch carefully: interest rates & inventory.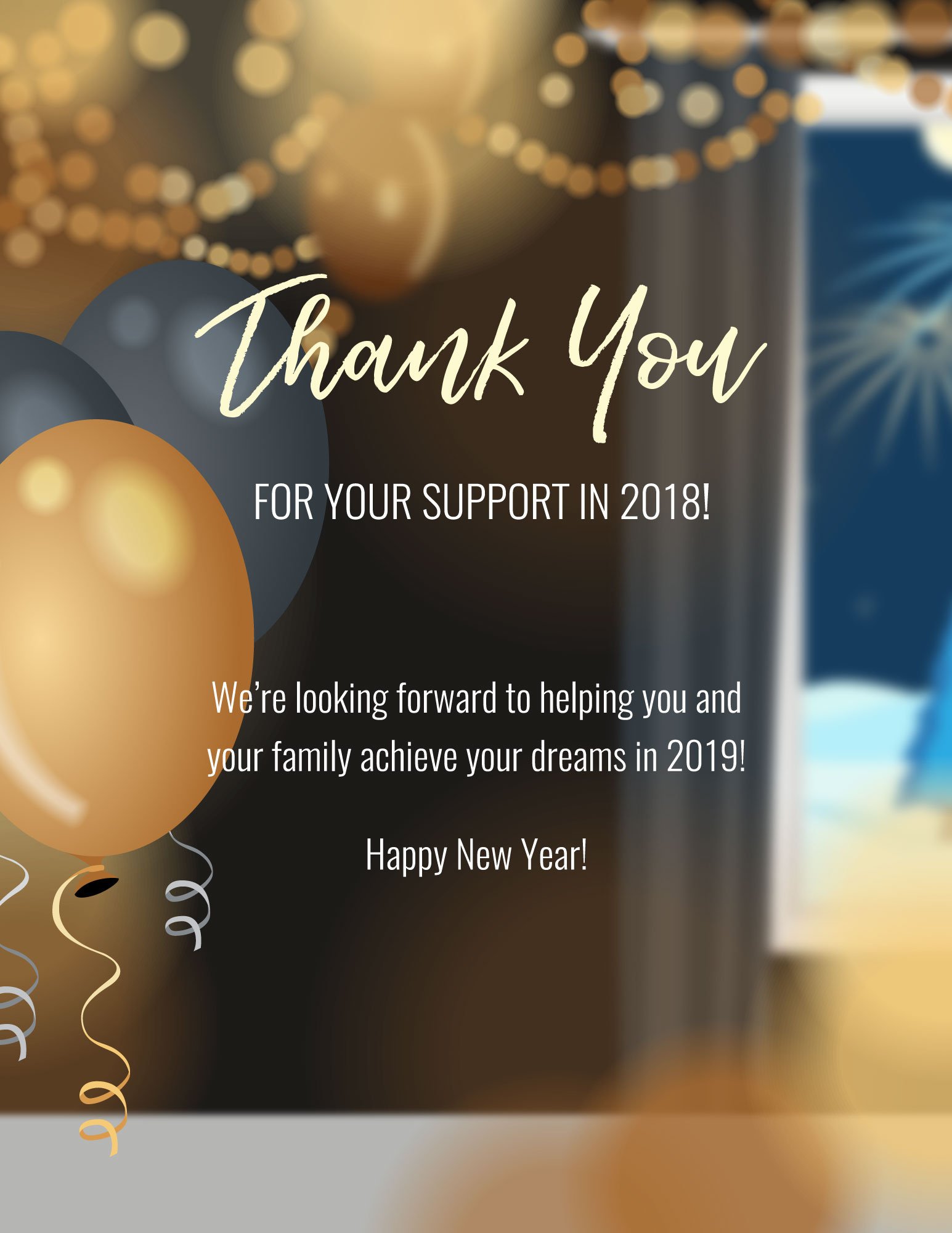 We hope 2019 is a great year for you, both personally and professionally!