Home prices have appreciated considerably over the last five years. This has some concerned that we may be in for another dramatic correction. However, recent statistics suggest home values will not crash as they did a decade ago. Instead, this time they will come in for a soft landing.
According to Freddie Mac's Primary Mortgage Market Survey, interest rates for a 30-year fixed rate mortgage are currently at their lowest for 2019. Rates like these haven't been seen since February 2018!
Every family has a list of important dates. We celebrate birthdays, anniversaries, pet adoptions…and the list goes on. For 64.4 percent of households in the United States, this list includes the day they became a homeowner for the first time!
Every three years, the Federal Reserve conducts their Survey of Consumer Finances. Data is collected across all economic and social groups. The latest survey data covers 2013-2016.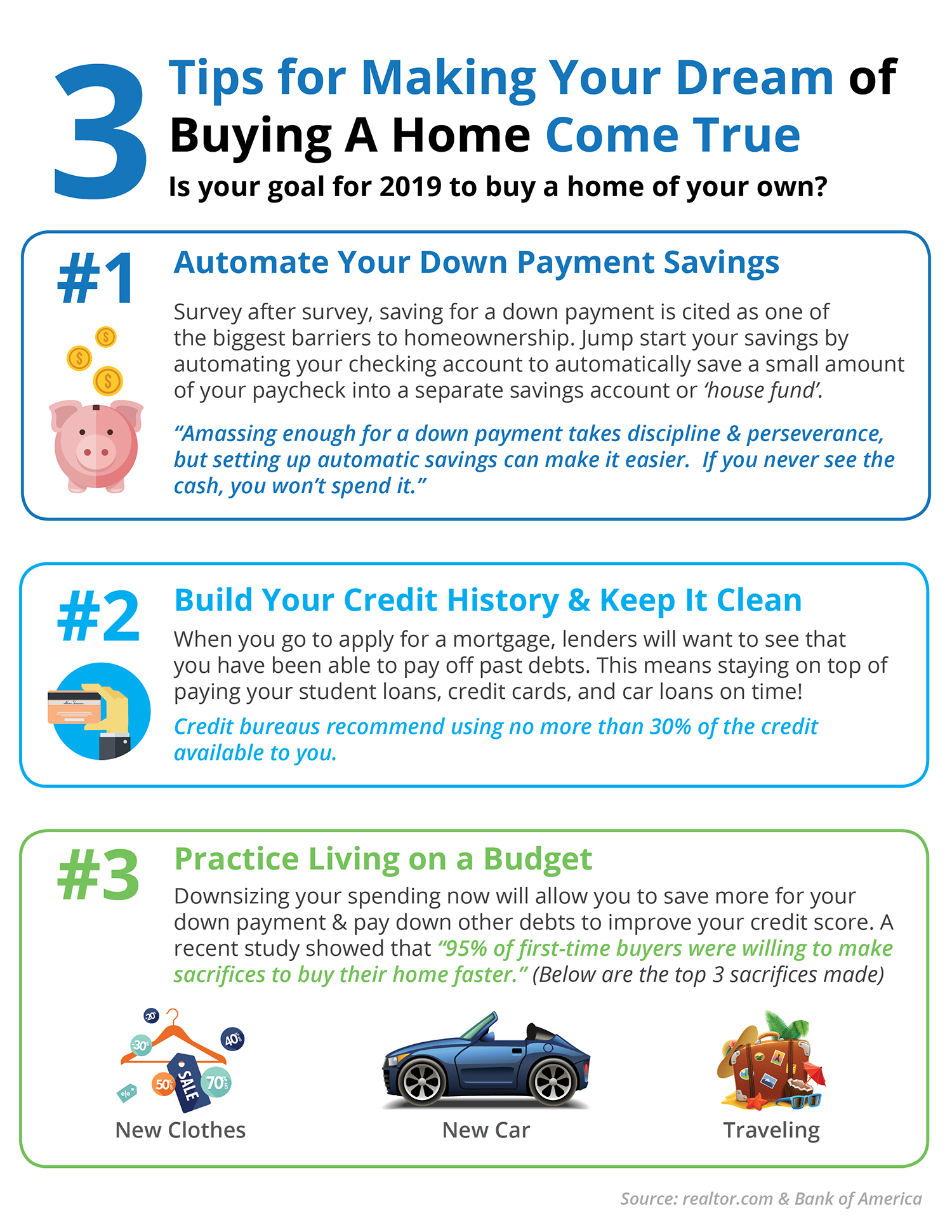 Some Highlights
Setting up an automatic savings plan that saves a small amount of every check is one of the best ways to save without thinking too much about it.
Living within a budget right now will help you save money for down payments while also paying down other debts that might be holding you back.
What are you willing to cut back on to make your dreams of homeownership a reality?
With home prices softening, some are concerned that we may be headed toward the next housing crash. However, it is important to remember that today's market is quite different than the bubble market of twelve years ago.
The housing market has been hot for a while now. Homes have been flying off the shelves as fast as they have been listed. Buyers have been competing in bidding wars just to find a home to buy, let alone find their dream home.
Many homeowners believe that rising interest rates and home prices have scared away buyers and therefore have not listed their houses for sale. However, the truth is that buyers who were unable to find a home last year are out in force, and there are even more coming!
In a CNBC article, self-made millionaire David Bach explained that: "The biggest mistake millennials are making is not buying their first home." He goes on to say that, "If you want to build real financial security, real wealth for your lifetime, then you need to buy a home."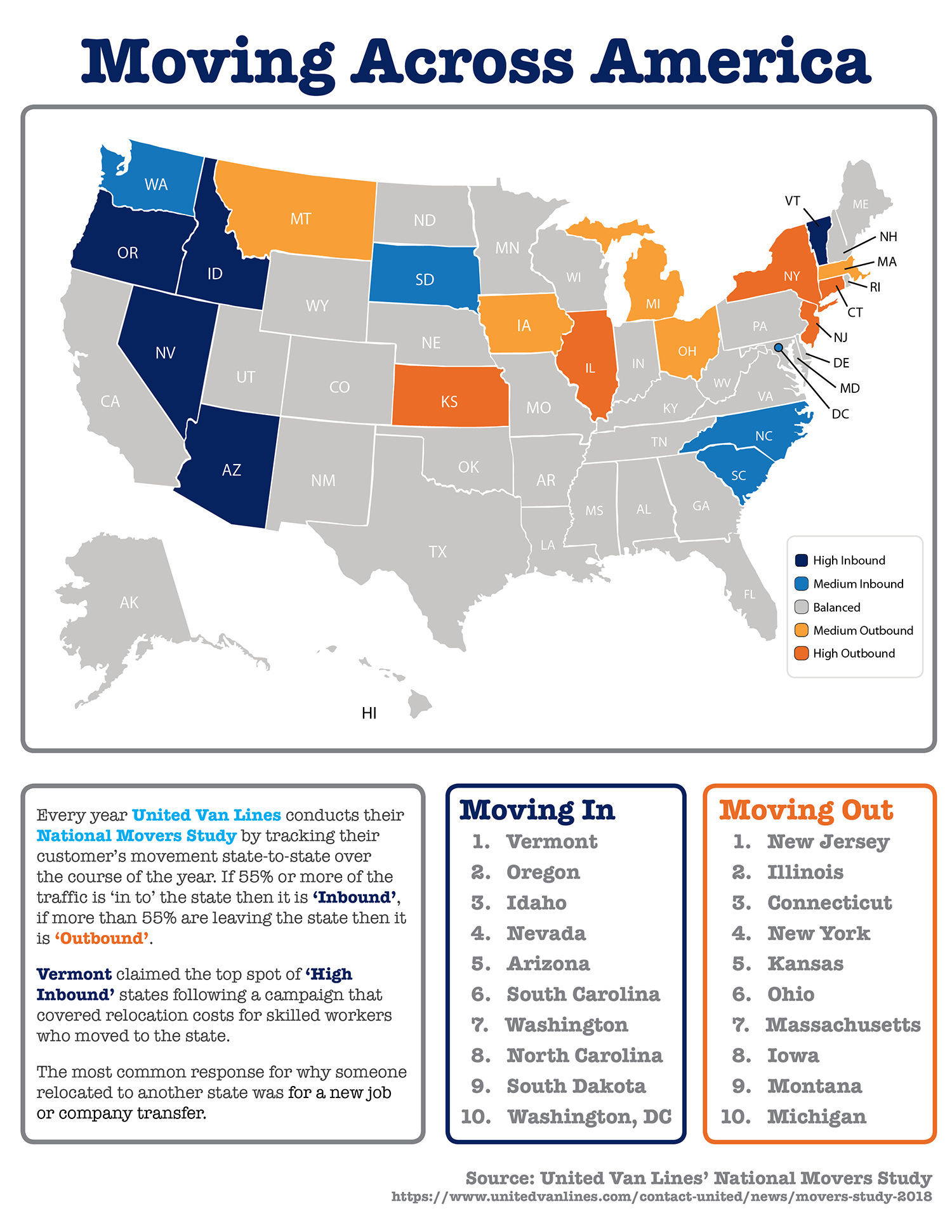 Some Highlights
Every year United Van Lines conducts their National Movers Study by tracking their customer's movement state-to-state over the course of the year.
Vermont claimed the top spot of states with the highest percentage of inbound residents following a campaign that covered relocation costs for skilled workers who moved to the state.
The most common response for why someone relocated to another state was for a new job or company transfer.
According to the National Association of REALTORS most recent Profile of Home Buyers & Sellers, married couples once again dominated the first-time homebuyer statistics in 2018 at 54% of all buyers. It is no surprise that buying a home is more attainable with two incomes to save for down payments and contribute to monthly housing costs.
Study after study shows that no matter what generation Americans belong to, the vast majority believe that homeownership is an important part of their American Dream. The benefits of homeownership can be broken into two main categories: financial and non-financial (often referred to as emotional or social reasons.)
If your plan for 2019 includes selling your home, you will want to pay attention to where experts believe home values are headed. According to the latest Home Price Index from CoreLogic, home prices increased by 4.7% over the course of 2018.
It is common knowledge that a great number of homes sell during the spring buying season. For that reason, many homeowners hold off putting their homes on the market until then. The question is whether or not that is a good strategy this year.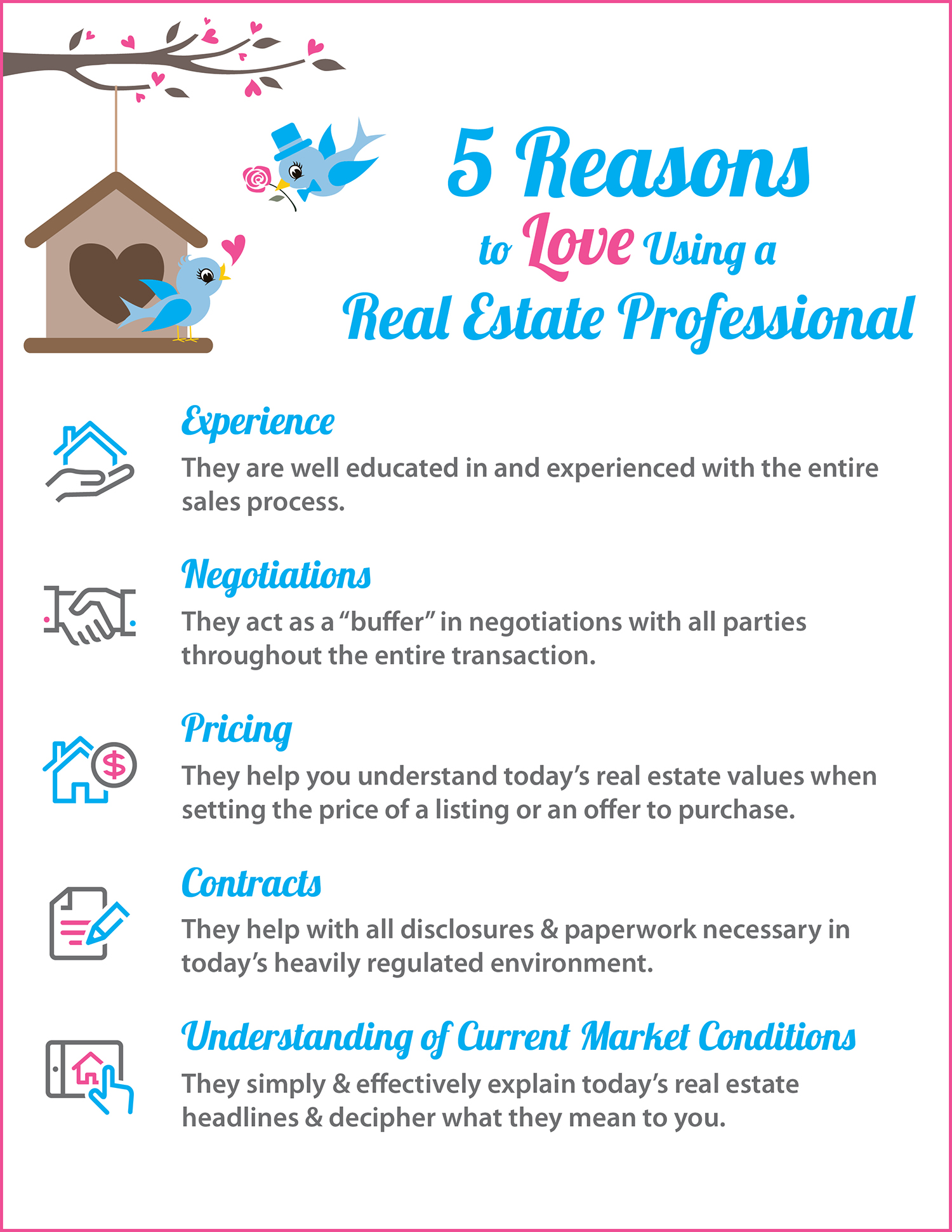 Highlights:
Hiring a real estate professional to guide you through the process of buying a home or selling your house can be one of the best decisions you make!
They are there for you to help with contracts, explaining the process, negotiations, and pricing (both when making an offer or setting the right price for your home).
One of the top reasons to hire a real estate professional is their understanding of your local market and how the conditions in your neighborhood will impact your experience.
Some Highlights
Headlines spotlight the fact that buying a home is less affordable today than it was at any other time in more than a decade. Those headlines are accurate.
One of the biggest challenges sellers face when listing their house is decluttering. Cleaning out some of the more personal decorating choices allows buyers to imagine themselves living in the house.
The largest obstacle renters face when planning to buy a home is saving for a down payment. This challenge is amplified by rising rents, which has eaten into the amount of money renters have leftover for savings each month after paying expenses.
There are some people who haven't purchased homes because they are uncomfortable taking on the obligation of a mortgage. However, everyone should realize that unless you are living with your parents rent-free, you are paying a mortgage – either yours or your landlord's.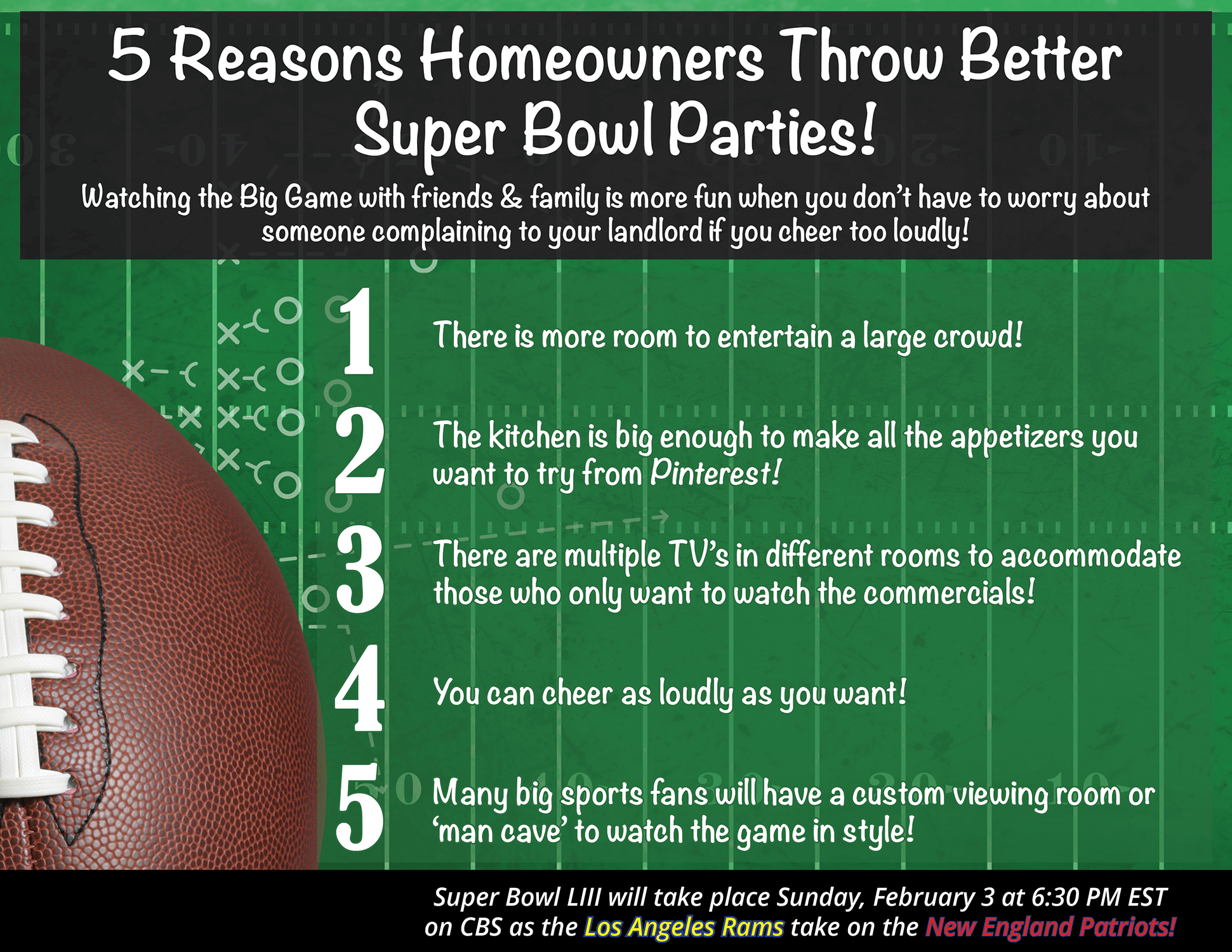 Highlights:
Watching the big game at home with your friends & family offers many advantages.
There's more room to entertain a large crowd, and you don't have to worry about complaints to your landlord if you cheer too loudly!
The kitchen is big enough to make as many appetizers as you want, and if some of your guests are only there to watch the commercials, they can do so on a different TV in another room!
Some Highlights