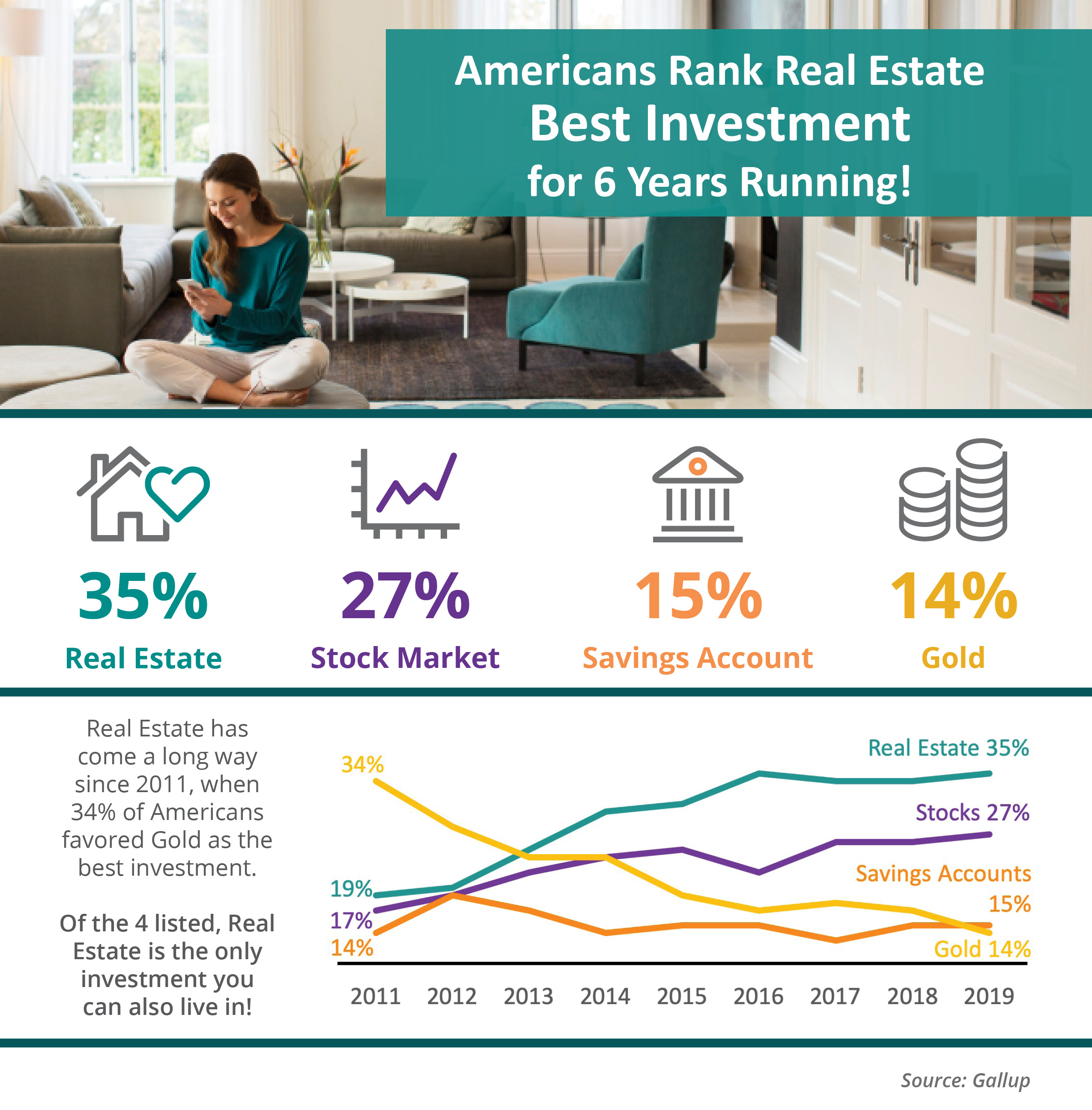 Some Highlights
Real estate has outranked stocks/mutual funds, gold, savings accounts/CDs, and bonds as the best long-term investment among Americans for the last 6 years.
Stock owners are more positive about real estate than stocks as an investment.
Of the 4 listed, real estate is the only investment you can also live in!
So you made an offer and it was accepted. Now, your next task is to have the home inspected prior to closing. Agents oftentimes make your offer contingent on a clean home inspection.
In this day and age of being able to shop for anything anywhere, it is really important to know what you're looking for when you start your home search.
In today's fast-paced world where answers are a Google search away, there are some who may wonder what the benefits of hiring a real estate professional to help them in their home search are. The truth is, the addition of more information causes more confusion.
In many markets across the country, the number of buyers searching for their dream homes outnumbers the number of homes for sale. This has led to a competitive marketplace where buyers often need to stand out. One way to show that you are serious about buying your dream home is to get pre-qualified or pre-approved for a mortgage before starting your search.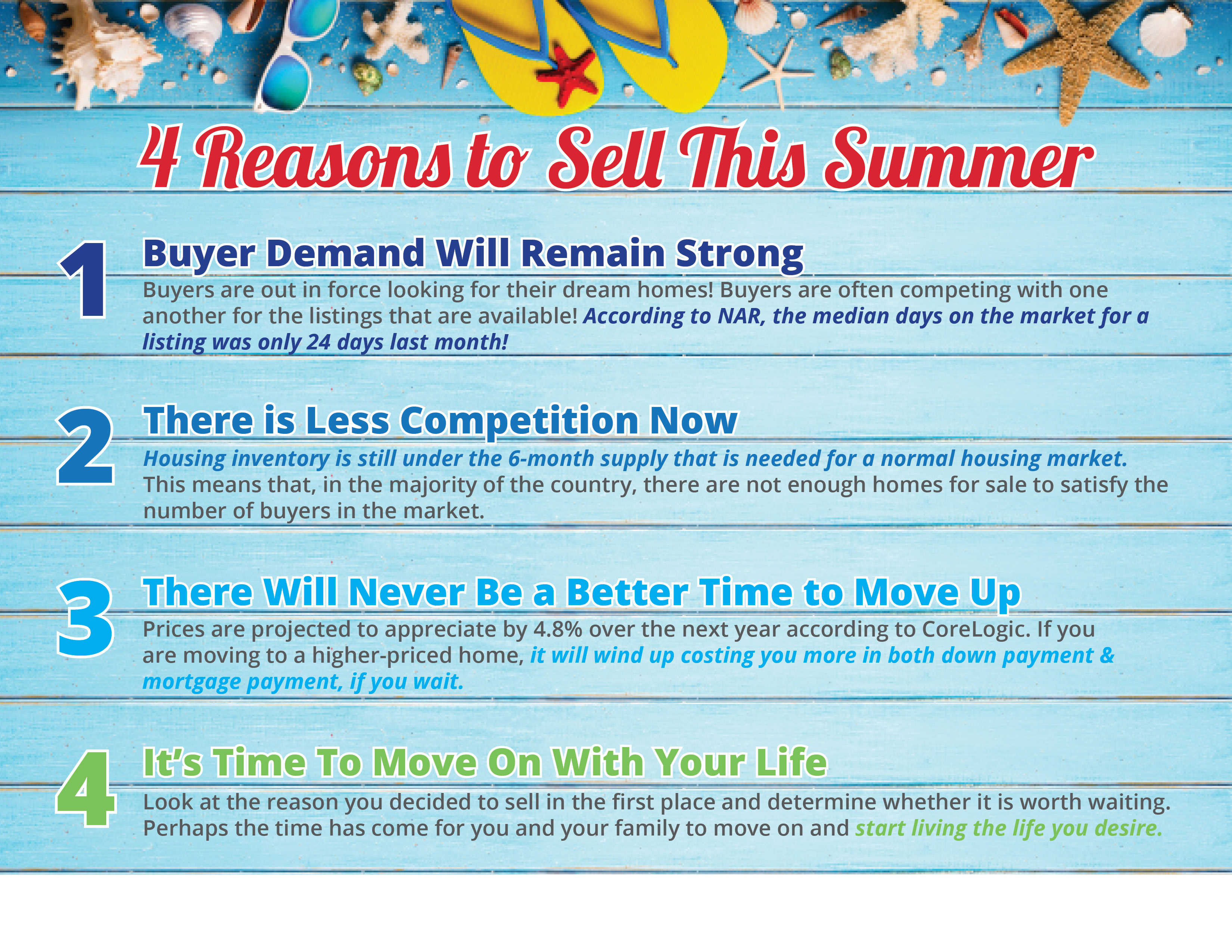 Some Highlights
Buyer demand continues to outpace the supply of homes for sale. This means that buyers are often competing with one another for the few listings that are available.
Housing inventory is still under the 6-month supply needed to sustain a normal housing market.
Now may be the time for you and your family to move on and start living the life you desire!
Young buyers (Millennials & Gen Z) have waited longer than previous generations to enter the housing market for their first home. However, this hasn't stopped them from dreaming about the home they will eventually buy. Many spend hours searching listings and building Pinterest boards of their favorite home features.
Whether it is your first time or your fifth, it is always important to know all the facts when it comes to buying a home. With the large number of mortgage programs available that allow buyers to purchase homes with down payments below 20%, you can never have too much information about Private Mortgage Insurance (PMI).
When buying a home today, why is there so much paperwork mandated by the lenders for a mortgage loan application? It seems like they need to know everything about you. Furthermore, it requires three separate sources to validate each and every entry on the application form. Many buyers are being told by friends and family that the process was a hundred times easier when they bought their home ten to twenty years ago.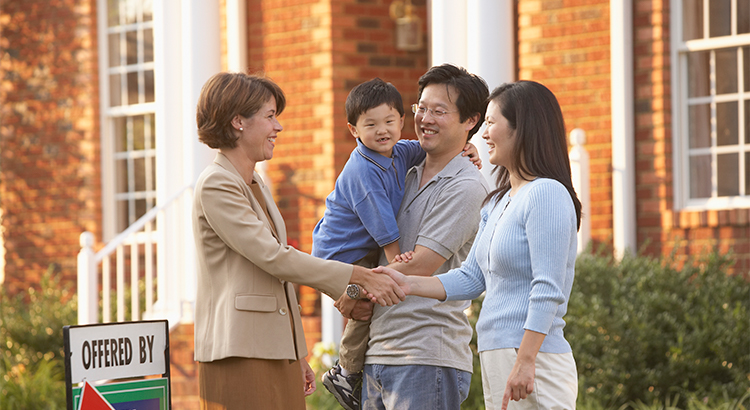 Here are 5 compelling reasons listing your home for sale this summer makes sense.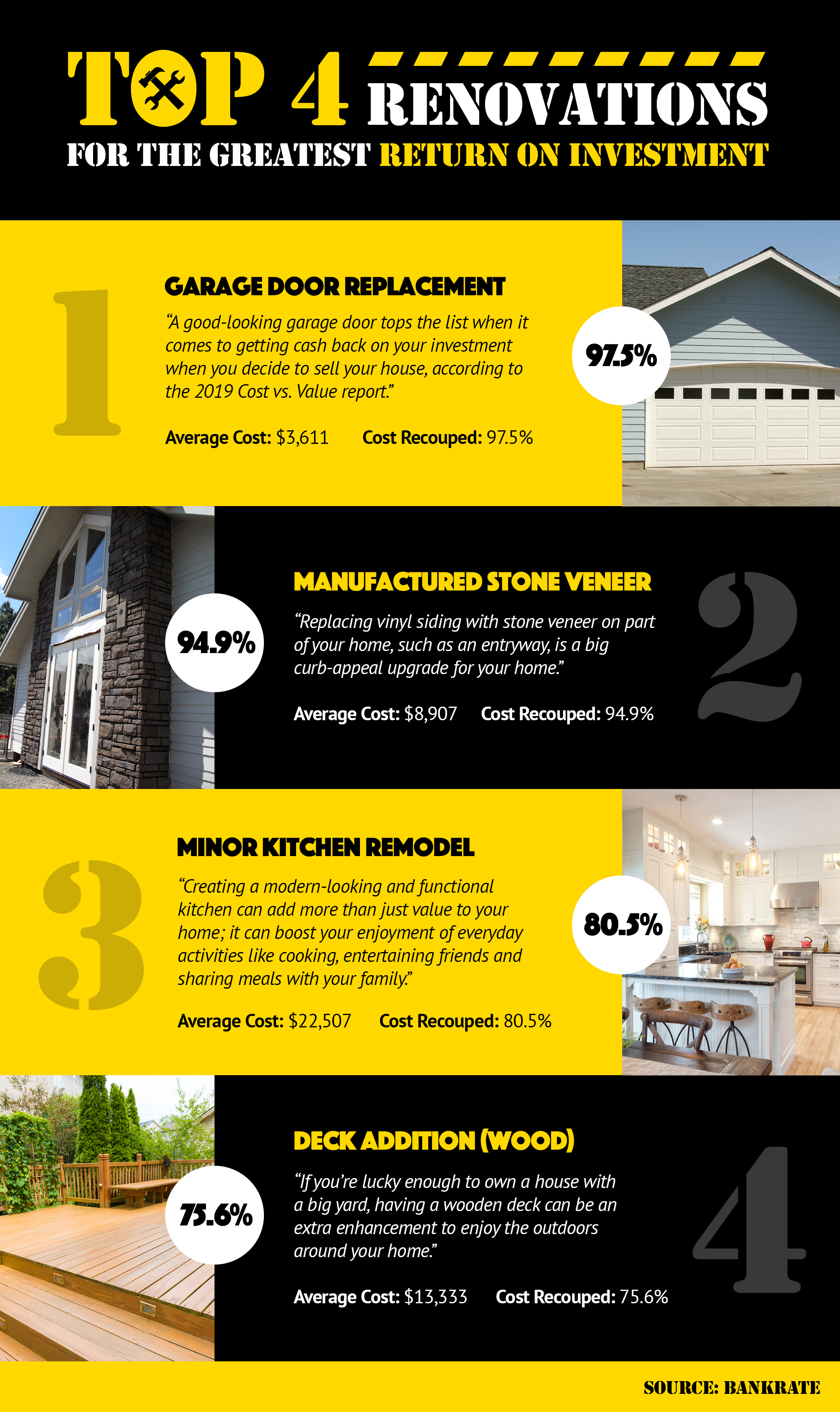 Some Highlights
If you are planning on listing your house for sale this year, these four home improvement projects will net you the most Return on Investment (ROI).
Minor renovations can go a long way toward improving the quality of your everyday life and/or impressing potential buyers.
Whether you plan to stay in your house for a long time or just a few years, it's smart to know which home renovations add the most value.
During the housing market crash, Gen X homeowners lost more wealth than other generations. However, things are changing now! A strong economy, increasing home prices, and the recovery of the housing market are helping this generation to regain their lost wealth.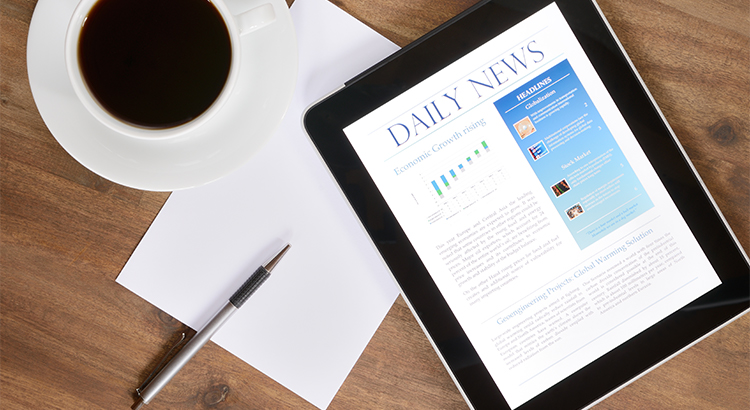 A lot is happening in the world, and it's having a direct impact on the housing market. The reality is this: some of it is positive and some of it may be negative. Some we just don't know yet.
In a real estate market where home prices are rising, many have begun to reexamine the idea of buying a home, choosing instead, to rent for a while. But often, there is a dilemma: should you keep paying rent, knowing that rent is rising too, or should you lock in your housing cost and buy a home?
Freddie Mac recently released a report entitled, "Perceptions of Down Payment Consumer Research."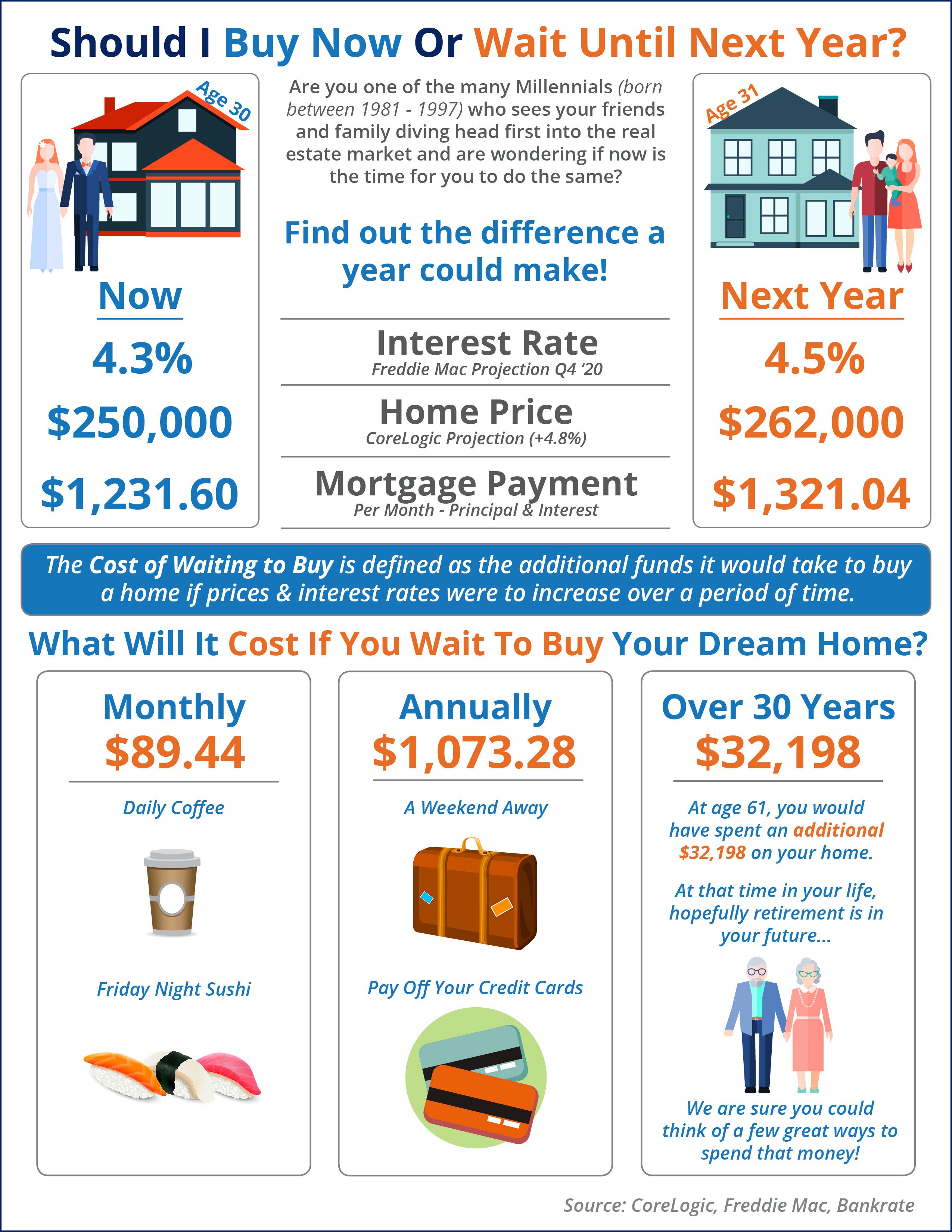 Some Highlights
The "cost of waiting to buy" is defined as the additional funds necessary to buy a home if prices & interest rates were to increase over a period of time.
Freddie Mac forecasts interest rates to rise to 4.5% by the Q4 2020.
CoreLogic predicts home prices to appreciate by 4.8% over the next 12 months.
If you are ready and willing to buy your dream home, find out if you are able to!
If you are a "baby boomer" (born between 1946 and 1964), you may be thinking about selling your current home. Your children may have finally moved out. Your large, four-bedroom house with three bathrooms no longer fits the bill. Taxes are too high. Utilities are too expensive. Cleaning and repair are too difficult. You may be ready to move into a home that better fits your current lifestyle. Many fellow boomers have already made the move you may be considering.
We often talk about the financial reasons why buying a home makes sense. But, more often than not, the emotional reasons are the more powerful and compelling ones.
There are many financial benefits to homeownership, but probably none more important than its ability to create family wealth.
Here are four reasons to consider buying today instead of waiting.