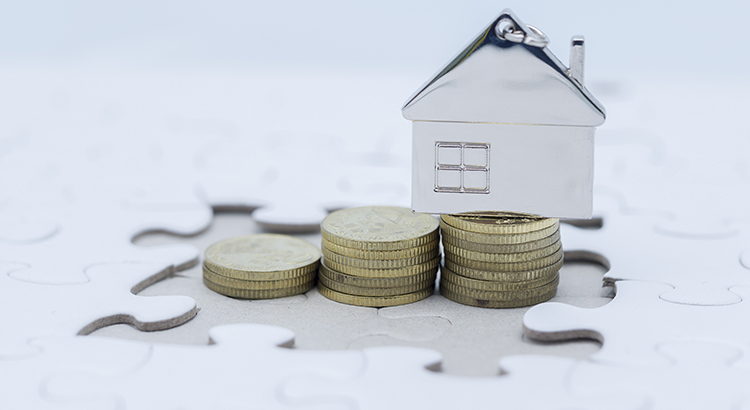 We're in a changing real estate market, and life, in general, is changing too – from how we grocery shop and meal prep to the ways we can interact with our friends and neighbors. Even practices for engaging with agents, lenders, and all of the players involved in a real estate transaction are changing to a virtual format. What isn't changing, however, is one key thing that can drive the local economy: buying a home.
The angst caused by the coronavirus has most people on edge regarding both their health and financial situations. It's at times like these when we want exact information about anything we're doing – even the correct protocol for grocery shopping. That information brings knowledge, and this gives us a sense of relief and comfort.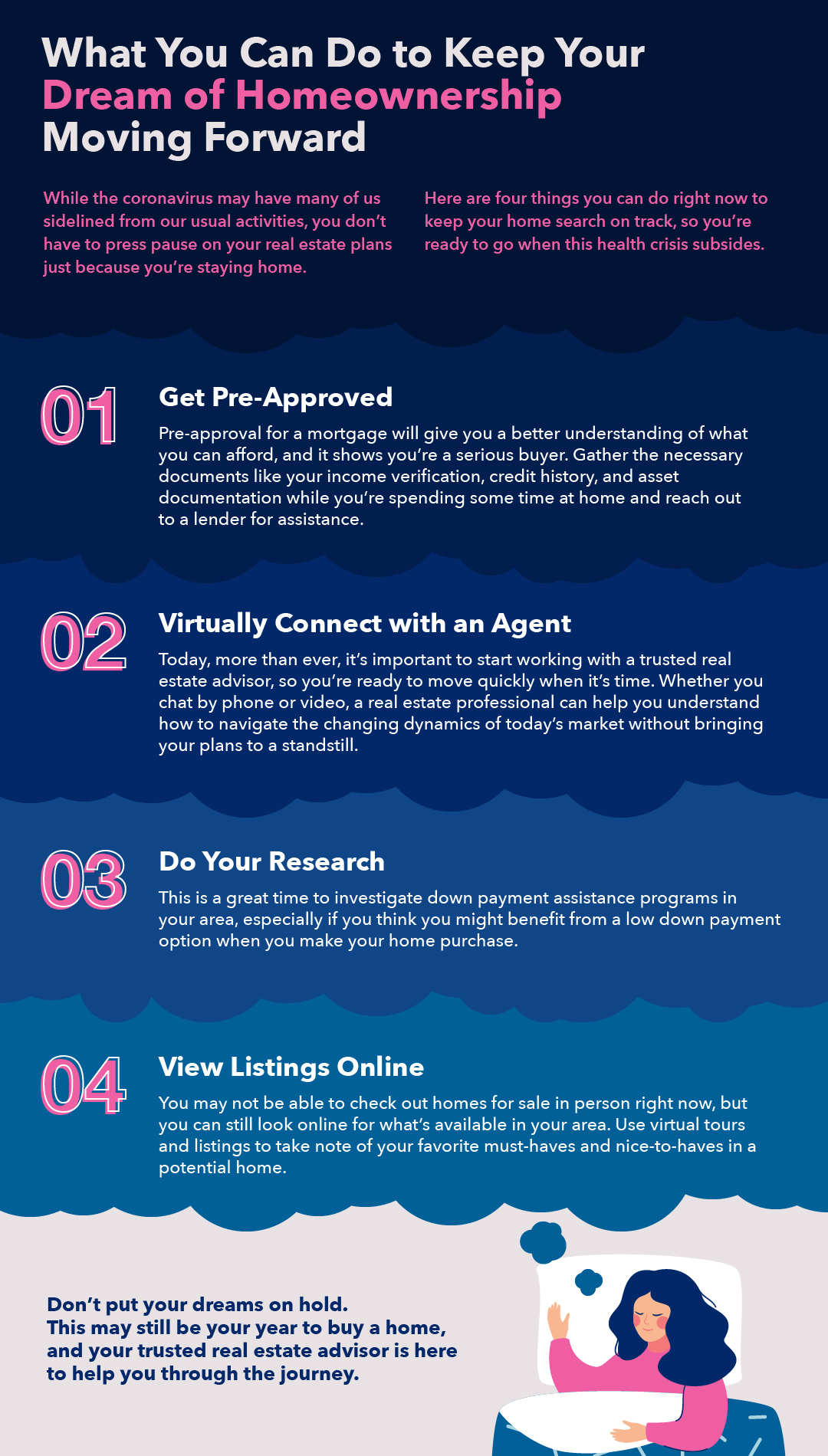 Some Highlights
Don't put your homeownership plans on hold just because you're stuck inside.
There are several things you can do right now to keep your home search moving forward.
Connect with an agent, learn about resource programs for things like down payments, and get pre-approved today.
There's a lot of anxiety right now regarding the coronavirus pandemic. The health situation must be addressed quickly, and many are concerned about the impact on the economy as well.
With interest rates hitting all-time lows over the past few weeks, many homeowners are opting to refinance. To decide if refinancing your home is the best option for you and your family, start by asking yourself these questions:
With the housing crash of 2006-2008 still visible in the rear-view mirror, many are concerned the current correction in the stock market is a sign that home values are also about to tumble. What's taking place today, however, is nothing like what happened the last time. The S&P 500 did fall by over fifty percent from October 2007 to March 2009, and home values did depreciate in 2007, 2008, and 2009 – but that was because that economic slowdown was mainly caused by a collapsing real estate market and a meltdown in the mortgage market.
More and more economists are predicting a recession is imminent as the result of the pullback in the economy caused by COVID-19. According to the National Bureau of Economic Research: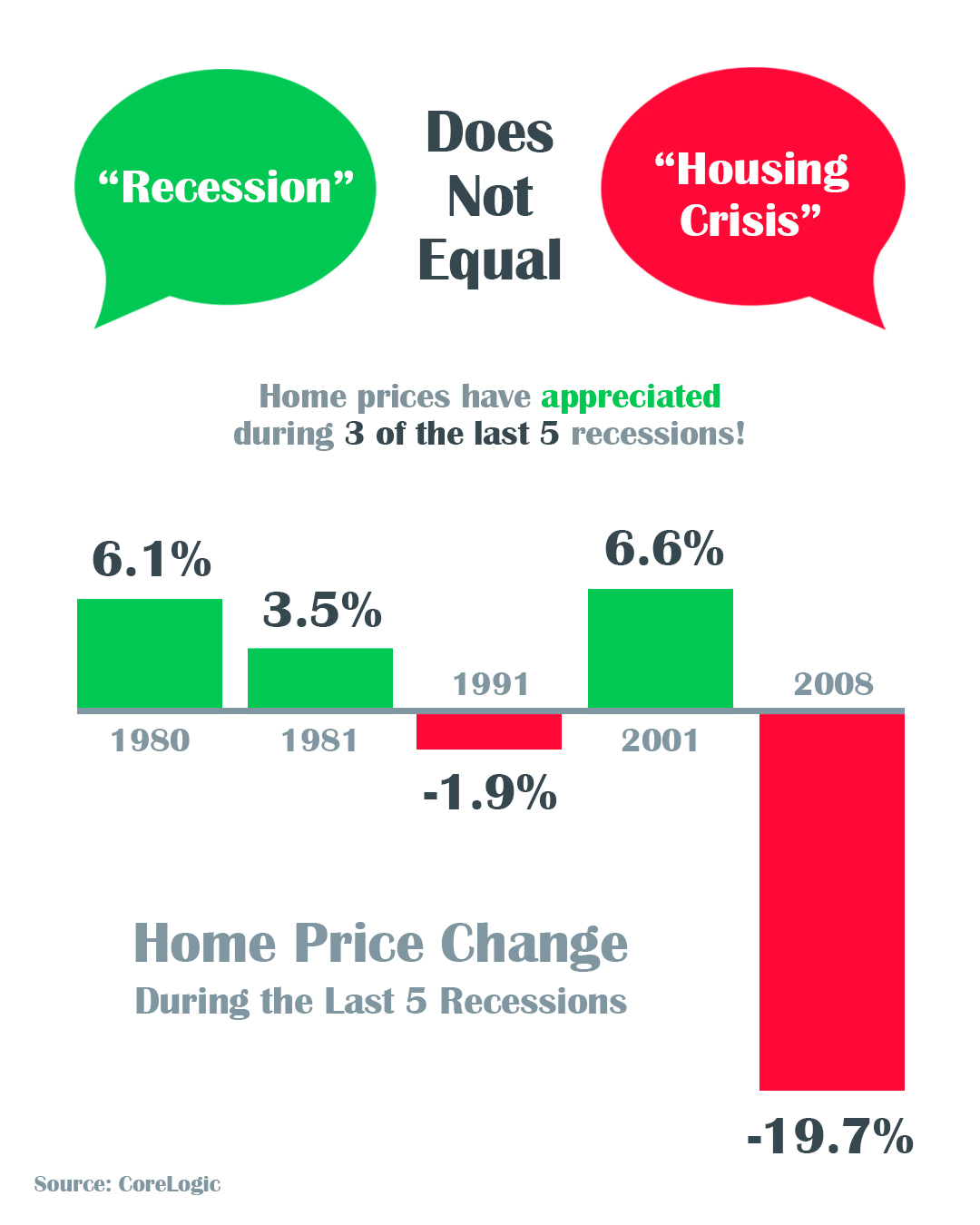 Some Highlights
The COVID-19 pandemic is causing an economic slowdown.
The good news is, home values actually increased in 3 of the last 5 U.S. recessions and decreased by less than 2% in the 4th.
All things considered, an economic slowdown does not equal a housing crisis, and this will not be a repeat of 2008.
With all of the havoc being caused by COVID-19, many are concerned we may see a new wave of foreclosures. Restaurants, airlines, hotels, and many other industries are furloughing workers or dramatically cutting their hours. Without a job, many homeowners are wondering how they'll be able to afford their mortgage payments.
In times of uncertainty, one of the best things we can do to ease our fears is to educate ourselves with research, facts, and data. Digging into past experiences by reviewing historical trends and understanding the peaks and valleys of what's come before us is one of the many ways we can confidently evaluate any situation. With concerns of a global recession on everyone's minds today, it's important to take an objective look at what has transpired over the years and how the housing market has successfully weathered these storms.
The 2020 Millennial Home Buyer Report shows how this generation is not really any different from previous ones when it comes to homeownership goals:
With all of the volatility in the stock market and uncertainty about the Coronavirus (COVID-19), some are concerned we may be headed for another housing crash like the one we experienced from 2006-2008. The feeling is understandable. Ali Wolf, Director of Economic Research at the real estate consulting firm Meyers Research, addressed this point in a recent interview: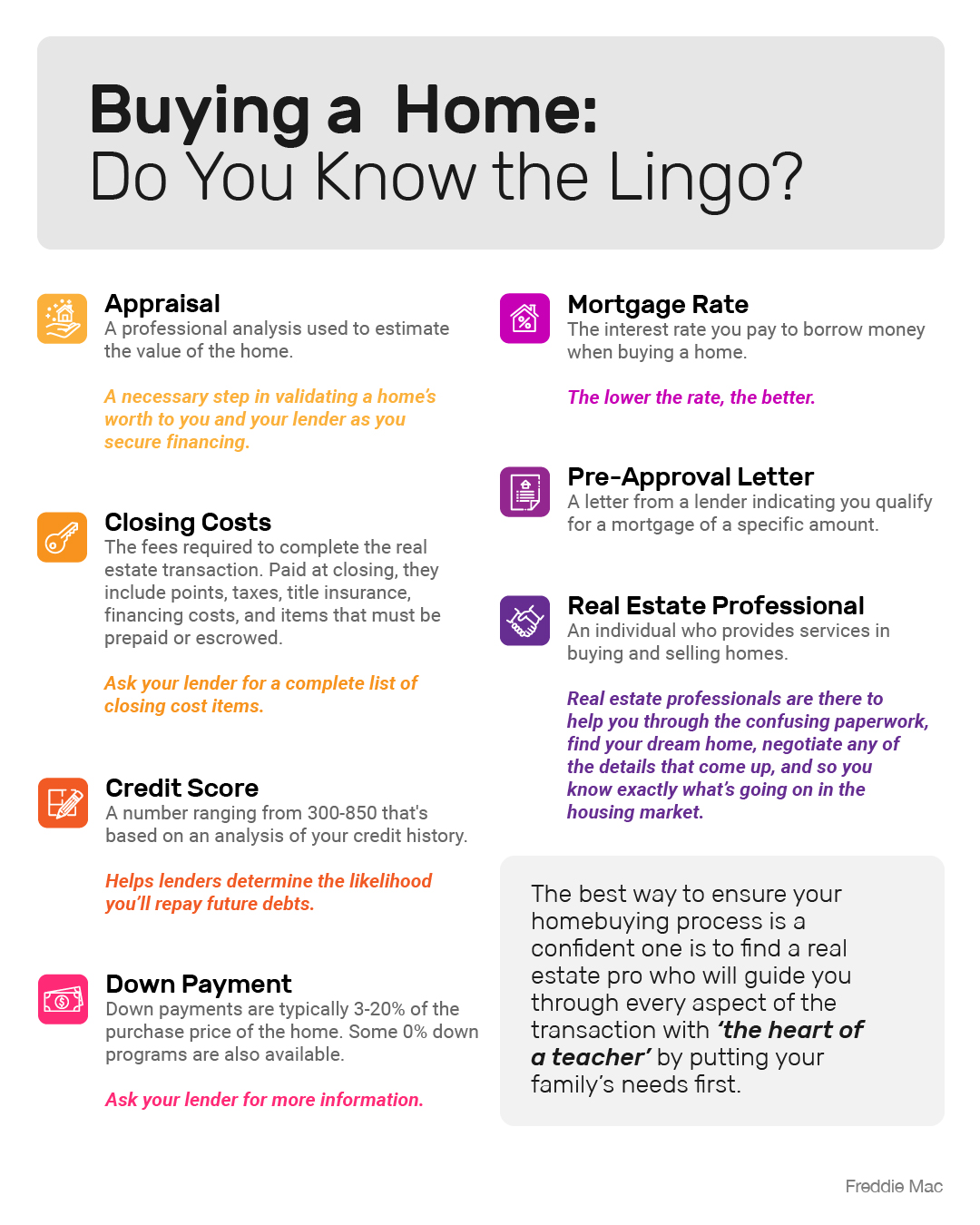 Some Highlights
Buying a home can be intimidating if you're not familiar with the terms used throughout the process.
To point you in the right direction, here's a list of some of the most common language you'll hear along the way.
The best way to ensure your homebuying process is a positive one is to find a real estate professional who will guide you through every aspect of the transaction with 'the heart of a teacher.'
The residential real estate market has come roaring out of the gates in 2020. Compared to this time last year, the number of buyers looking for a home is up 20%, and the number of home sales is up almost 10%. The increase in purchasing activity has caused home price appreciation to begin reaccelerating. Many analysts have boosted their projections for price appreciation this year.
Buying your first home can seem overwhelming. Thankfully, there's a lot of great information out there to help you feel more confident as you learn about the process. For those in younger generations who aspire to buy, here are three things to consider sooner rather than later in your journey:
Rising home prices have been in the news a lot lately, and much of the focus is on whether they're accelerating too quickly and how sustainable the growth in prices really is. One of the often-overlooked benefits of rising prices, however, is the impact they have on a homeowner's equity position.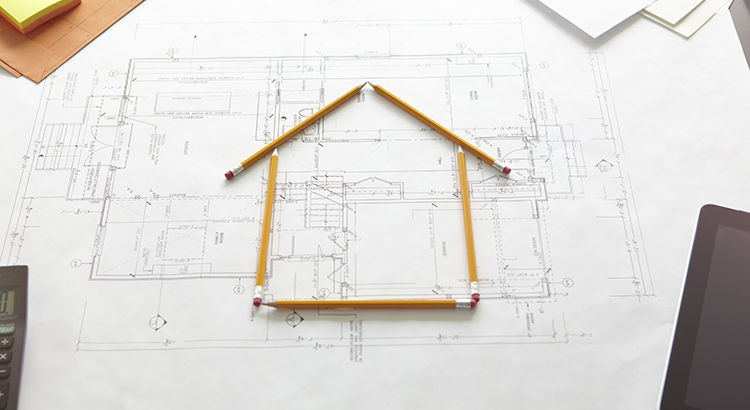 The number of building permits issued for single-family homes is the best indicator of how many newly built homes will begin to come to market over the next few months. According to the latest U.S. Census Bureau and U.S. Department of Housing & Urban Development Residential Construction Report, the number of building permits issued in January was 1,551,000. This is a 9.2% increase from December.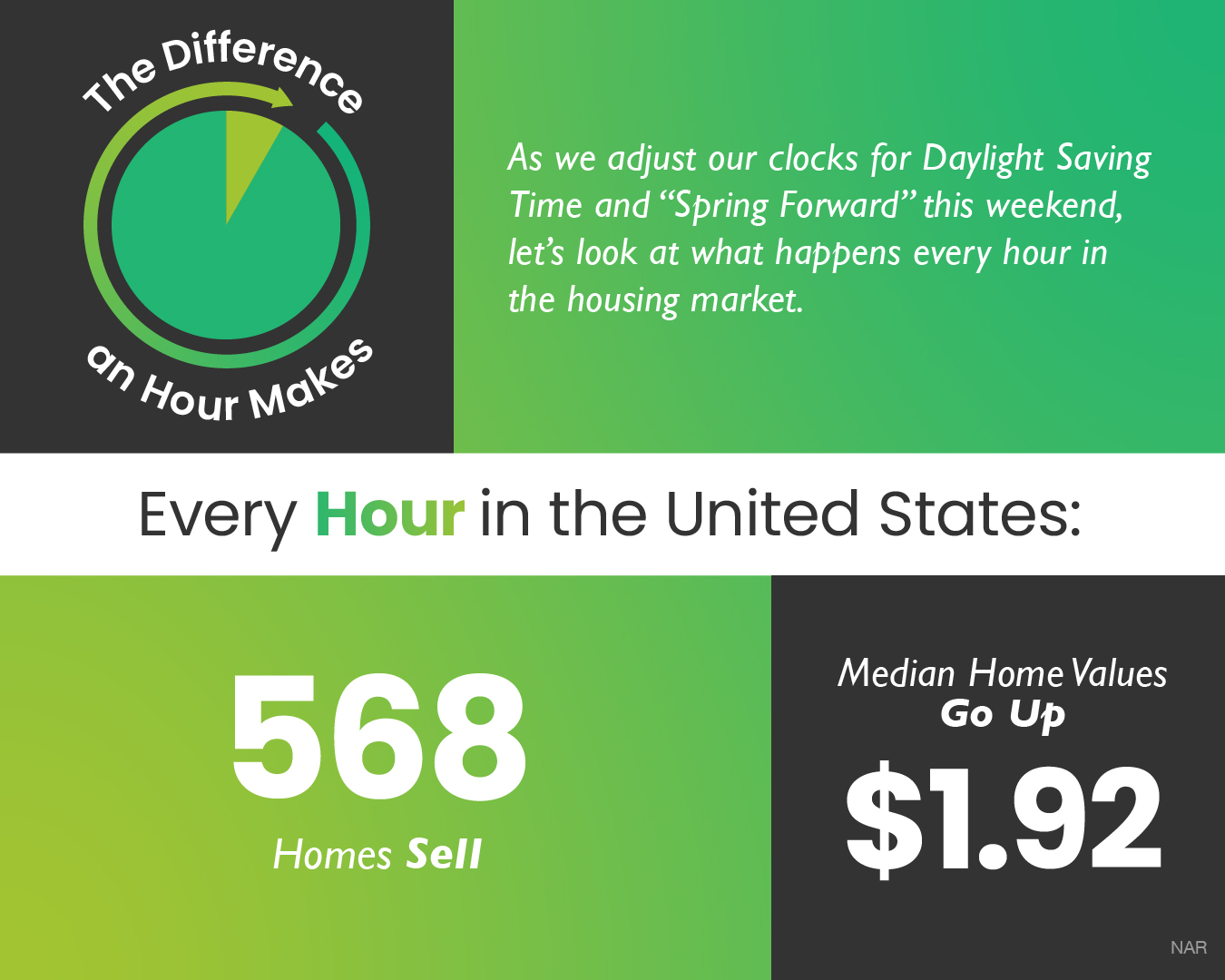 Some Highlights
Don't forget to set your clocks forward this Sunday, March 8 at 2:00 AM EST in observance of Daylight Saving Time, unless you're a resident of Arizona or Hawaii!
Every hour in the United States, 568 homes are sold and median home values rise by $1.92.
As we "spring forward" this year, let's get together to see how you can take advantage of every hour in the housing market.
The Coronavirus (COVID-19) has caused massive global uncertainty, including a U.S. stock market correction no one could have seen coming. While much of the news has been about the effect on various markets, let's also acknowledge the true impact it continues to have on lives and families around the world.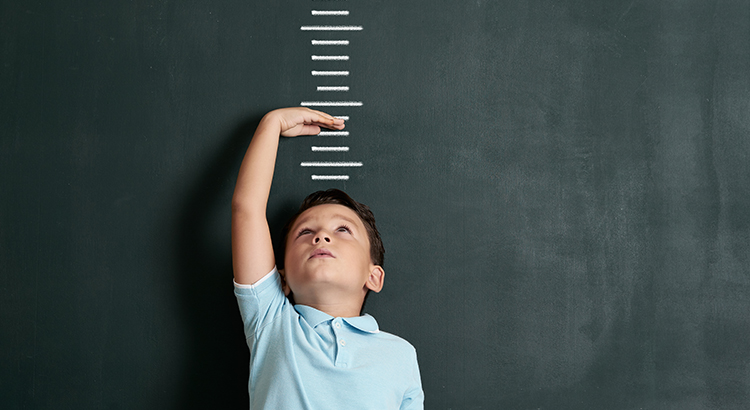 Unlike last year, the residential real estate market kicked off 2020 with a bang! In their latest Monthly Mortgage Monitor, Black Knight proclaimed:
Spring is right around the corner, so flowers are starting to bloom, and many potential homebuyers are getting ready to step into the market. If you're thinking of buying this season, here's how mortgage interest rates are working in your favor.
If you're looking to buy a home in 2020, have you thought about putting your tax refund toward a down payment? Homeownership may be one step closer than you think if you spend your dollars wisely this year.