A considerable number of potential buyers shy away from jumping into the real estate market due to their uncertainty about the buying process. A specific cause for concern tends to be mortgage qualification.

Some Highlights:
36% of Americans think they need a 20% down payment to buy a home.
44% of Millennials who purchased a home this year have put down less than 10%.
71.8% of loan applications were approved last month.
The average credit score of approved loans was 731 in September.
There has been a lot of talk about the falling homeownership rate in the United States. In December 2004, the homeownership rate reached an all-time high of 69.4%, while the current rate is 62.9%. When comparing these two figures, there is some room for concern regarding the difference.
So you made an offer, it was accepted, and now your next task is to have the home inspected prior to closing. More often than not, your agent may have made your offer contingent on a clean home inspection.
The results of the latest Rent vs. Buy Report from Trulia show that homeownership remains cheaper than renting with a traditional 30-year fixed rate mortgage in the 100 largest metro areas in the United States.
The National Association of Realtors (NAR) recently released their latest Existing Home Sales Report revealing that distressed property sales accounted for 4% of sales in September. This is down from 7% in 2015, and is the lowest figure since NAR began tracking distressed sales in October 2008.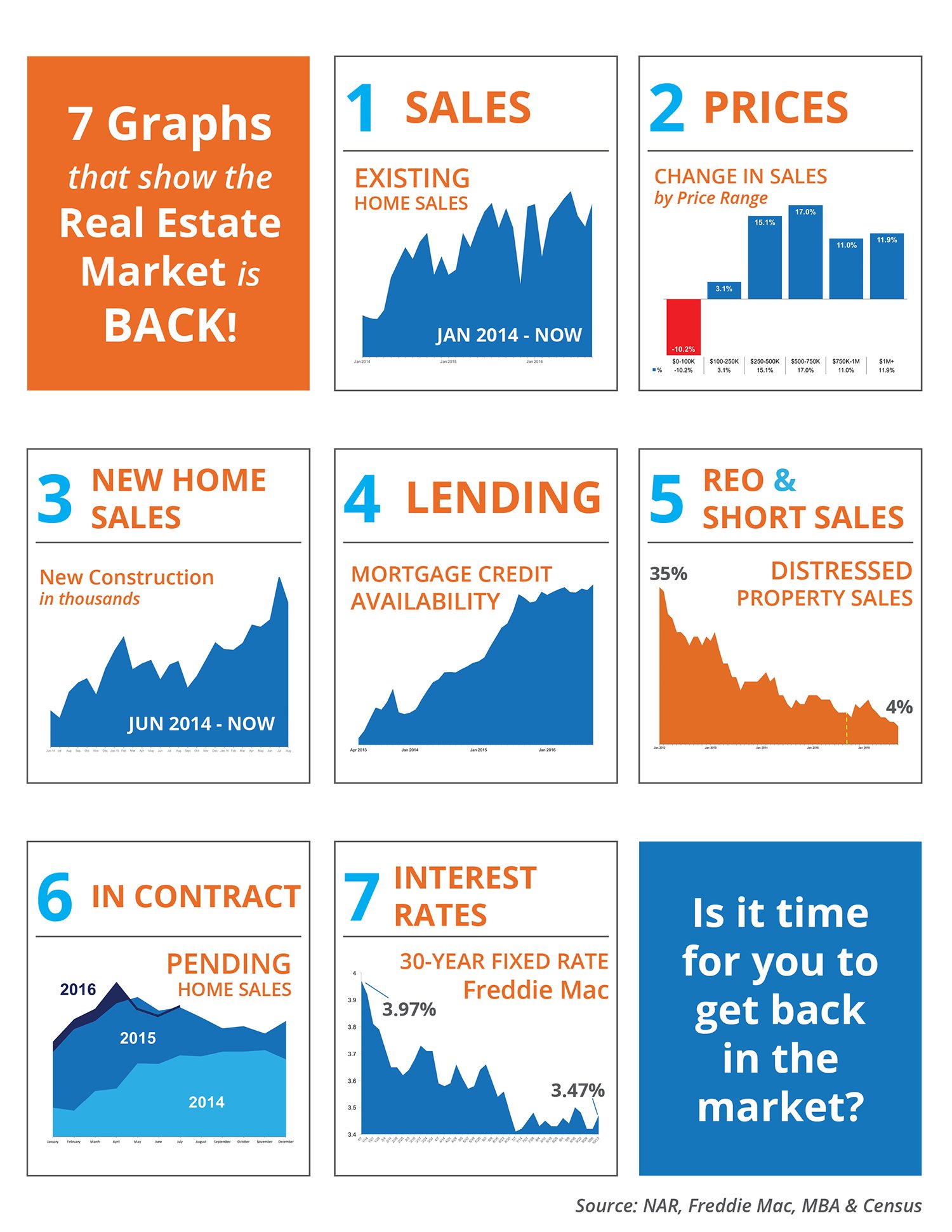 Some Highlights:
Distressed property sales fell to its lowest number since NAR began tracking it in 2008.
As you can see, with less distressed properties, sales are up in all price ranges except the $0 - $100K price range.
Interest rates are still at historic lows, signifying that now is the right time to buy!
Recently there has been a lot of talk about home prices and if they are accelerating too quickly. In some areas of the country, seller supply (homes for sale) cannot keep up with the number of buyers out looking for a home, which has caused prices to rise.
In this day and age of being able to shop for anything anywhere, it is really important to know what you're looking for when you start your home search.
According to Freddie Mac's latest Primary Mortgage Market Survey, interest rates for a 30-year fixed rate mortgage are currently at 3.47%. Rates have remained at or below 3.5% each of the last 16 weeks, marking a historic low.
The results of countless studies have shown that potential home buyers, and even current homeowners, have an inflated view of what is really required to qualify for a mortgage in today's market.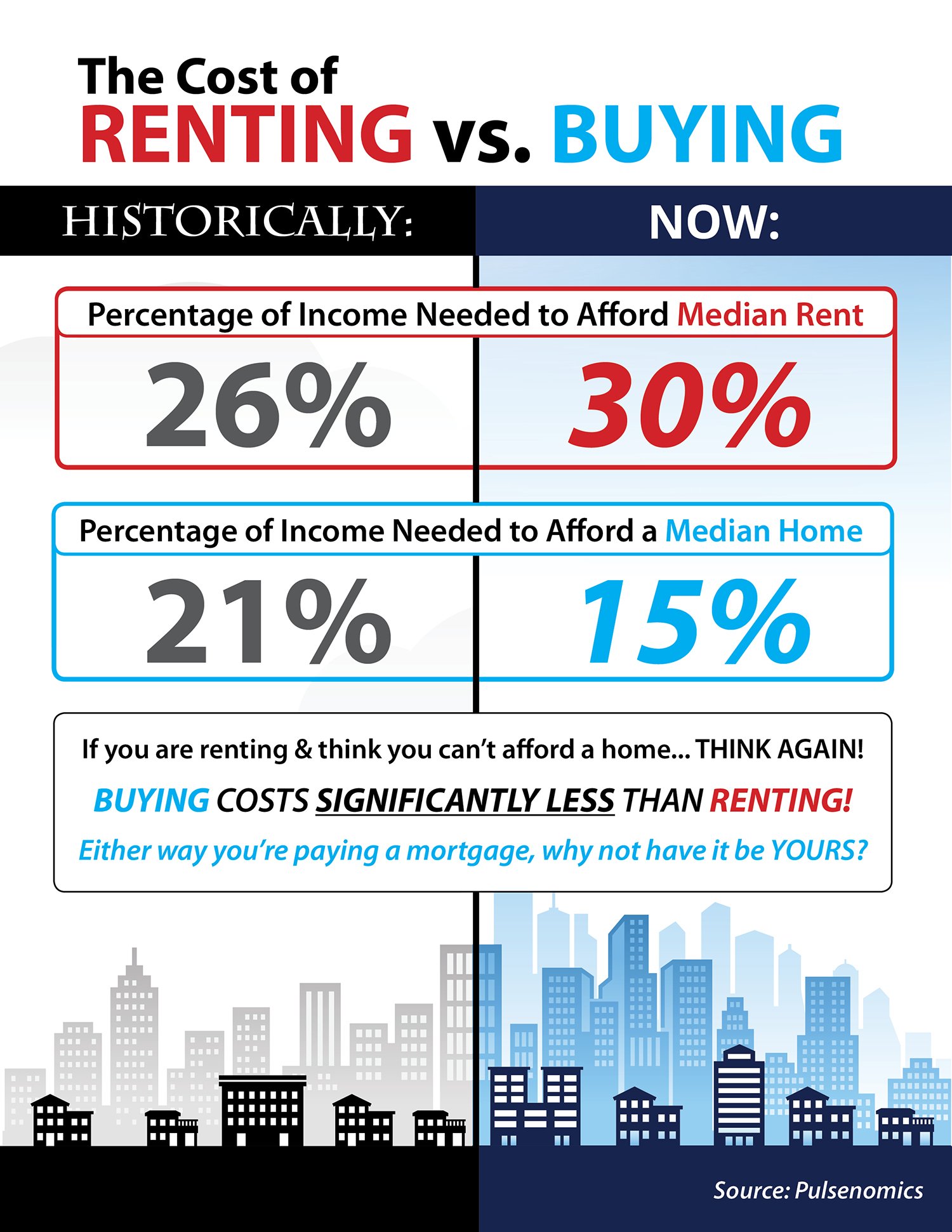 In today's housing market, where supply is very low and demand is very high, home values are increasing rapidly. Many experts are projecting that home values could appreciate by another 5%+ over the next twelve months. One major challenge in such a market is the bank appraisal.
So you've decided to sell your house. You've hired a real estate professional to help you with the entire process and they have asked you what level of access you want to provide to potential buyers.
CoreLogic released their most current Home Price Index last week. In the report, they revealed home appreciation in three categories: percentage appreciation over the last year, over the last month and projected over the next twelve months.
If you are debating purchasing a home right now, you are probably getting a lot of advice. Though your friends and family will have your best interest at heart, they may not be fully aware of your needs and what is currently happening in the real estate market. Ask yourself the following 3 questions to help determine if now is actually a good time for you to buy in today's market.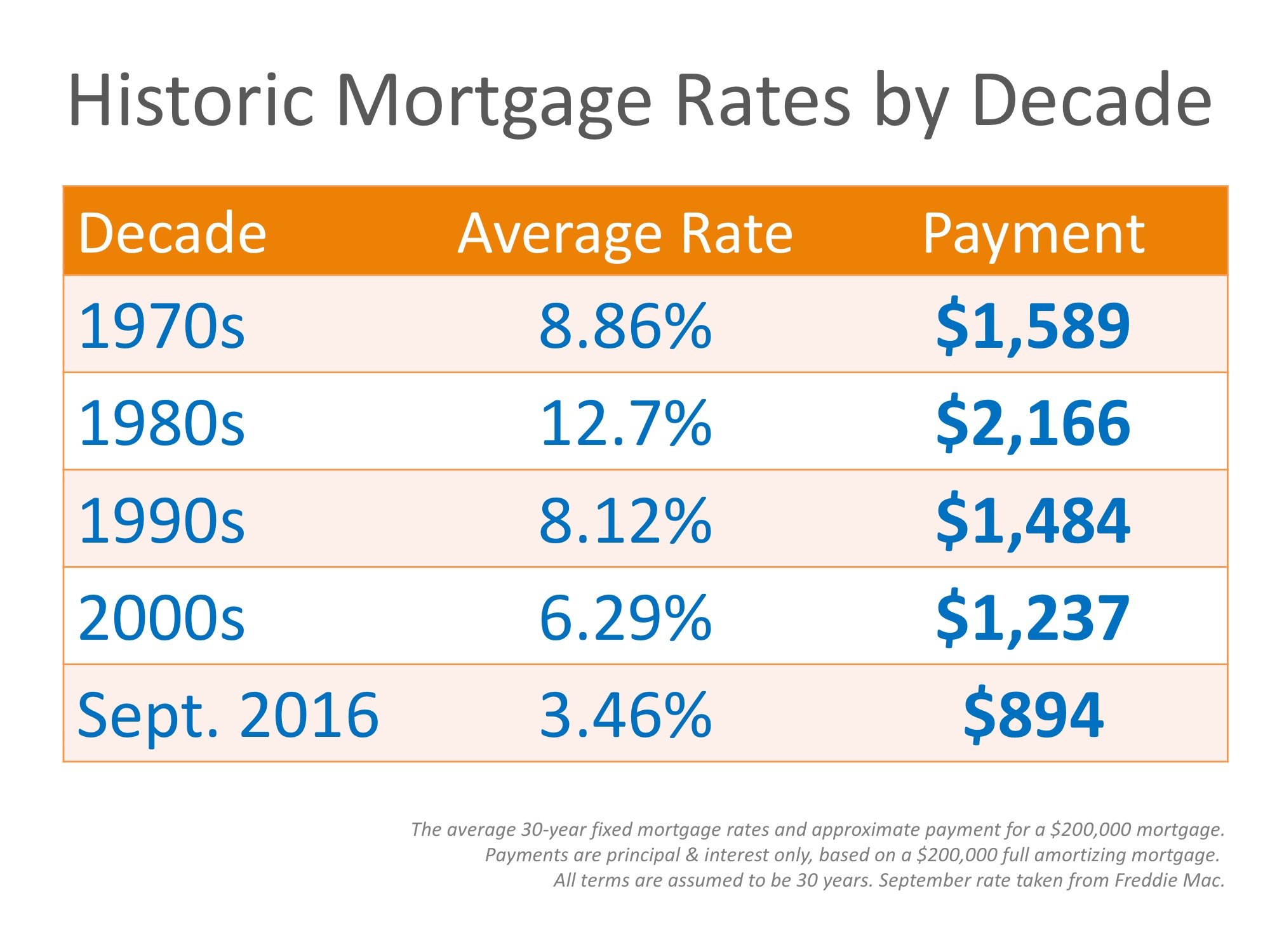 The number of new home sales is far off historic norms. The National Association of Realtors (NAR) just reported that the percentage of all house sales that were newly constructed homes has fallen to the lowest numbers in forty years. Here is a graph showing the percentages:
There are many potential homebuyers, and even sellers, who believe that you need at least a 20% down payment in order to buy a home, or move on to their next home. Time after time, we have dispelled this myth by showing that there are many loan programs that allow you to put down as little as 3% (or 0% with a VA loan).
The price of any item is determined by the supply of that item, as well as the market demand. The National Association of REALTORS (NAR) surveys "over 50,000 real estate practitioners about their expectations for home sales, prices and market conditions" for their monthly REALTORS Confidence Index.
In today's market, with home prices rising and a lack of inventory, some homeowners may consider trying to sell their home on their own, known in the industry as a For Sale by Owner (FSBO). There are several reasons why this might not be a good idea for the vast majority of sellers.