In today's market, as home prices rise and a lack of inventory continues, some homeowners may consider trying to sell their homes on their own, known in the industry as a For Sale by Owner (FSBO). There are several reasons why this might not be a good idea for most sellers.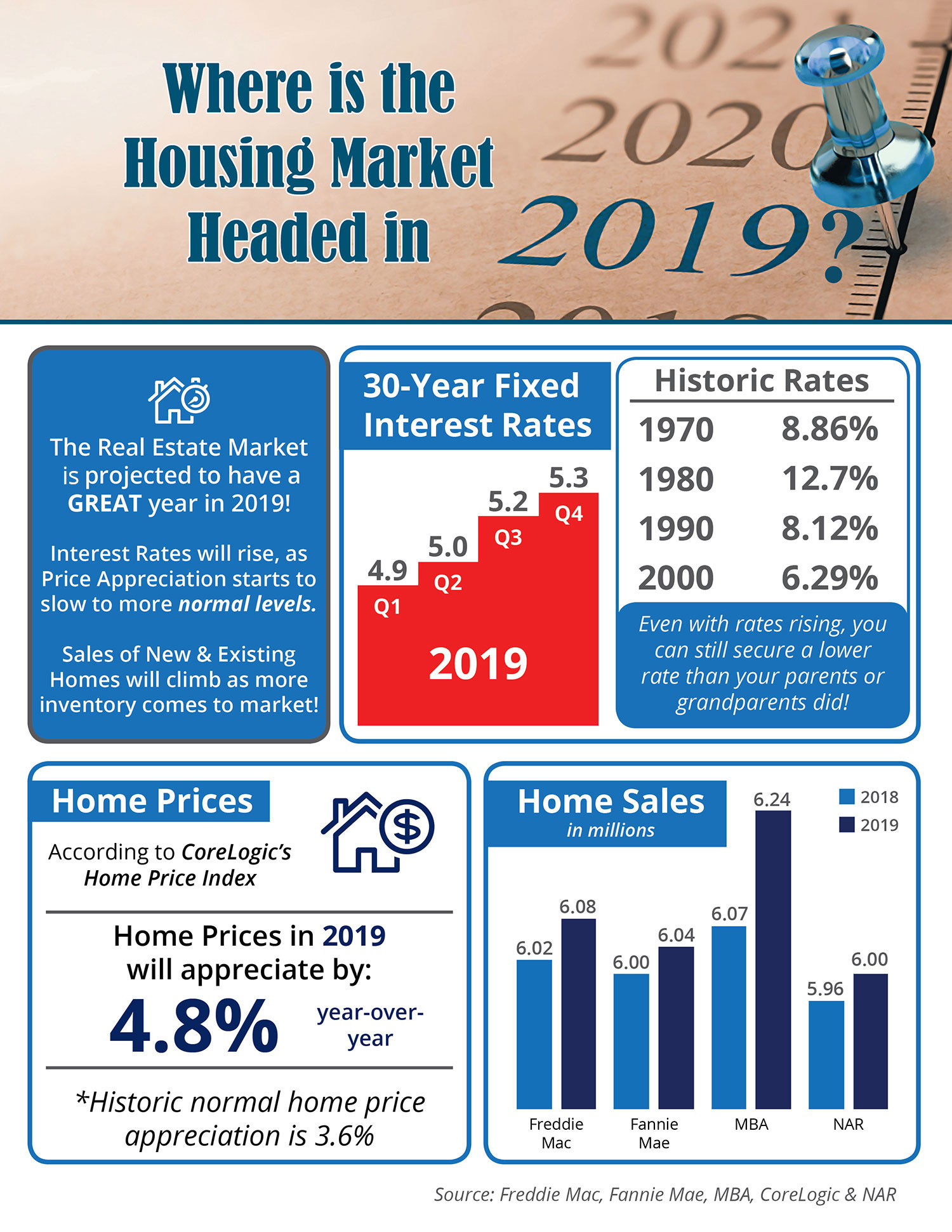 Some Highlights
­Interest rates are projected to increase steadily throughout 2019, but buyers will still be able to lock in a rate lower than their parents or grandparents did when they bought their homes!
Home prices will rise at a rate of 4.8% over the course of 2019 according to CoreLogic.
All four major reporting agencies believe that home sales will outpace 2018!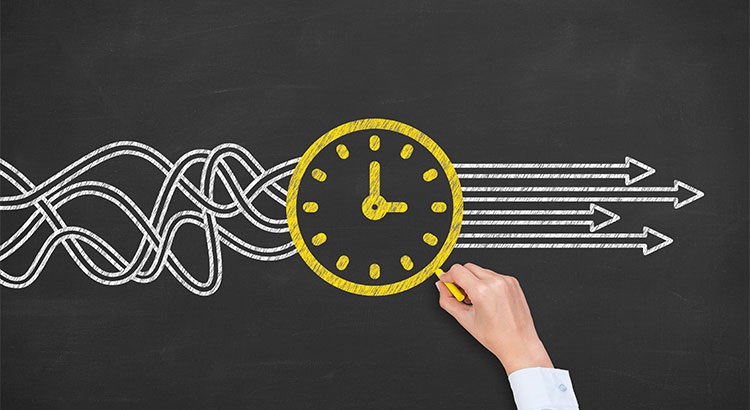 This year started strong for real estate, but then the market began to soften. Home inventory in the starter and move-up categories dwindled to almost nothing, mortgage rates were projected to rise, and home sales had decreased for several months in a row.
One of the most common loans you can get to buy a home is a 30-year fixed rate mortgage. If the thought of paying for your home over the course of 30-years seems daunting, here are some easy ways to shorten that term which will actually end up saving you money over the life of your loan.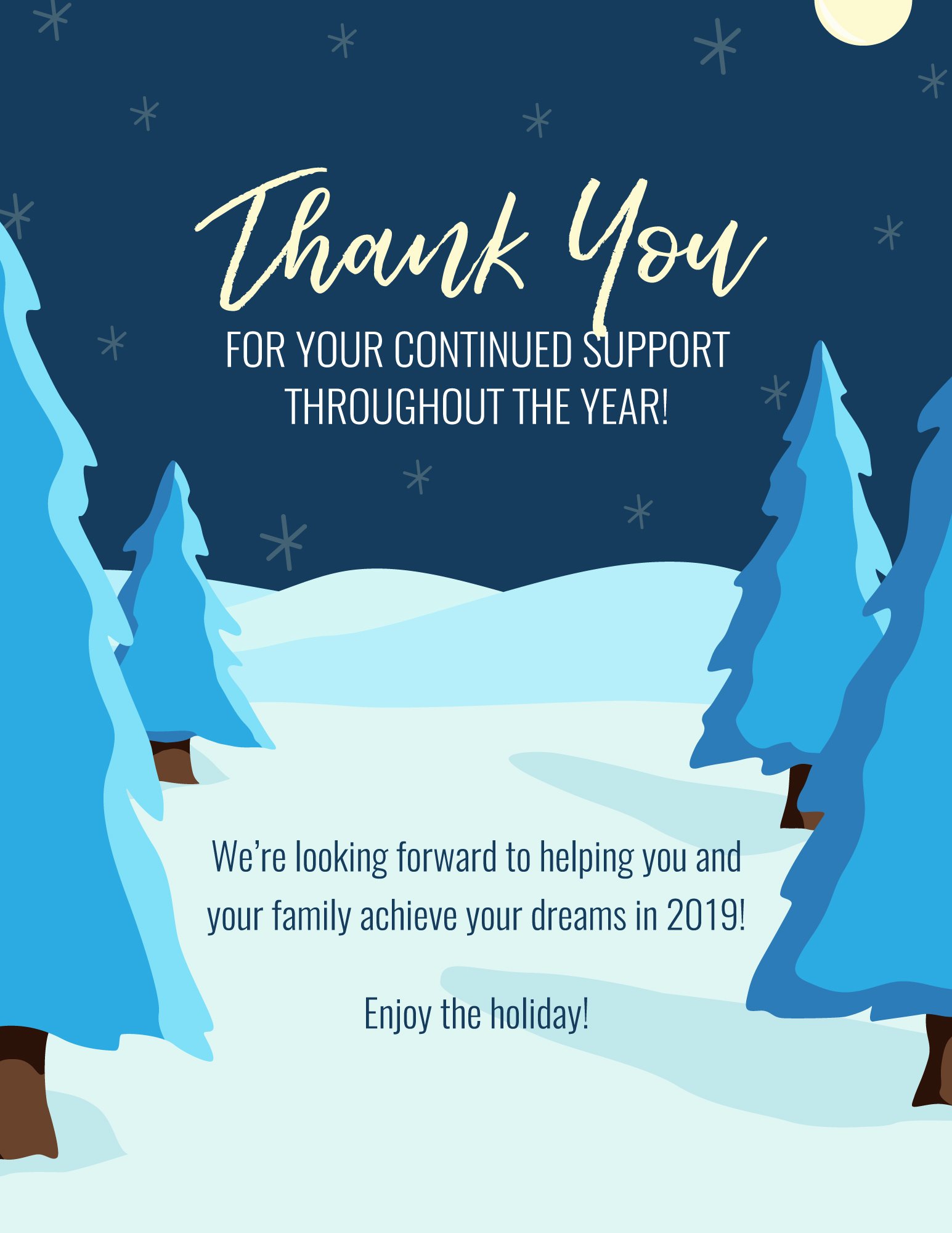 We frequently talk about why it makes sense to buy a home financially, but more often than not the emotional reasons are the more powerful or compelling ones.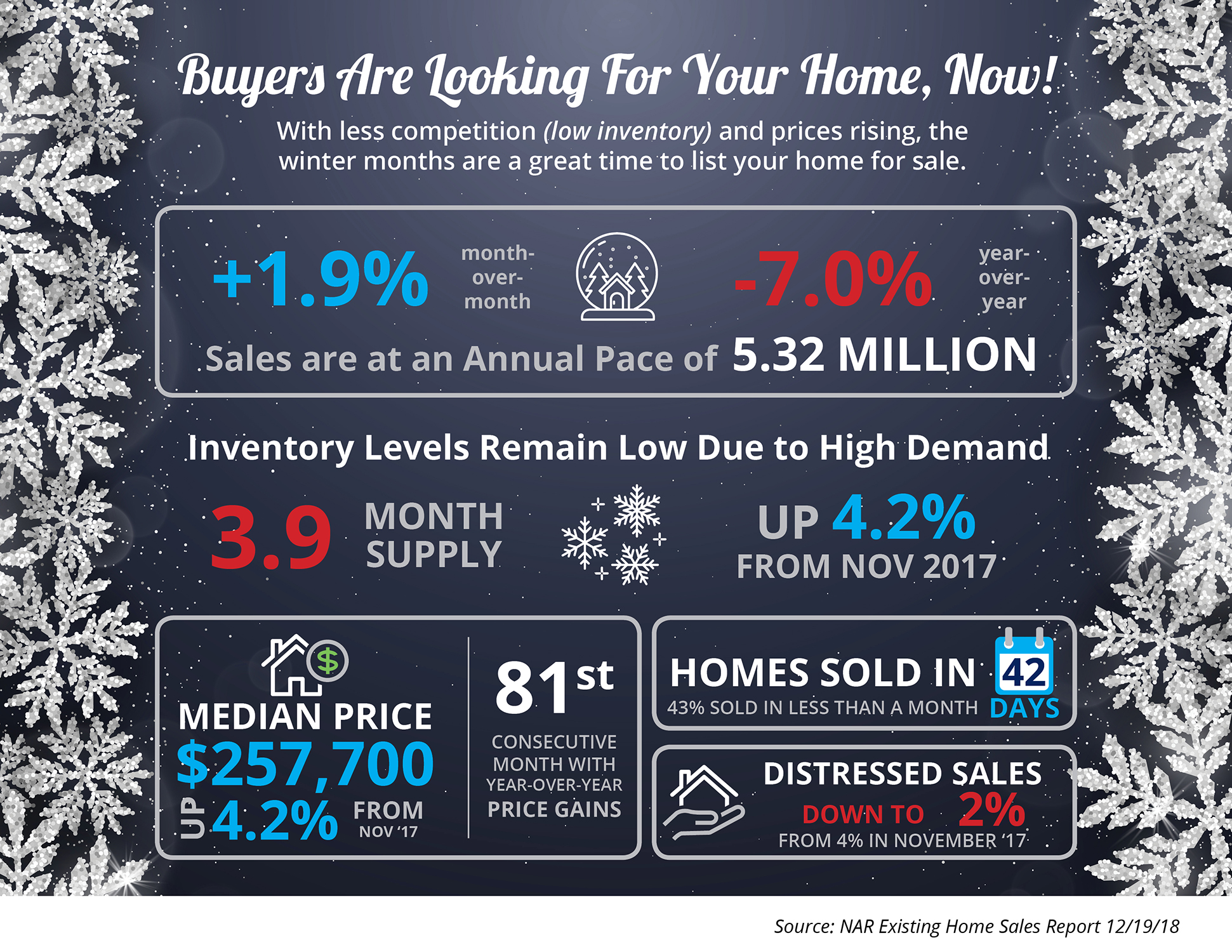 Some Highlights
Existing home sales are currently at an annual pace of 5.32 million and have increased on a monthly basis for the last two months.
The inventory of existing homes for sale remains below the 6-months needed for a normal market and is now at a 3.9-month supply.
Inventory remains low due to high demand from buyers who are still looking for houses to buy!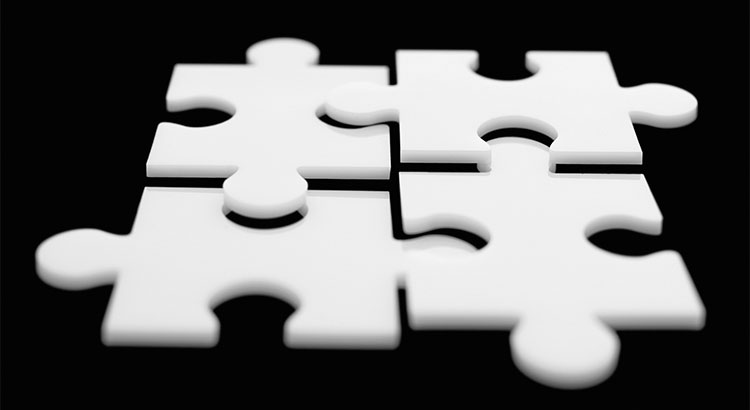 There is a lot of uncertainty regarding the real estate market heading into 2019. That uncertainty has raised concerns that we may be headed toward another housing crash like the one we experienced a decade ago.
As we head into 2019, many news outlets and housing experts warn that the housing market may slow down. Over the last six years, the inventory of homes for sale has been near historic lows, which has been the force behind increasing home prices.
As we approach the end of the year, many homeowners find themselves asking the question, "If we're currently in a strong real estate market, why won't my house sell?"
Here are five reasons listing your home for sale this winter makes sense.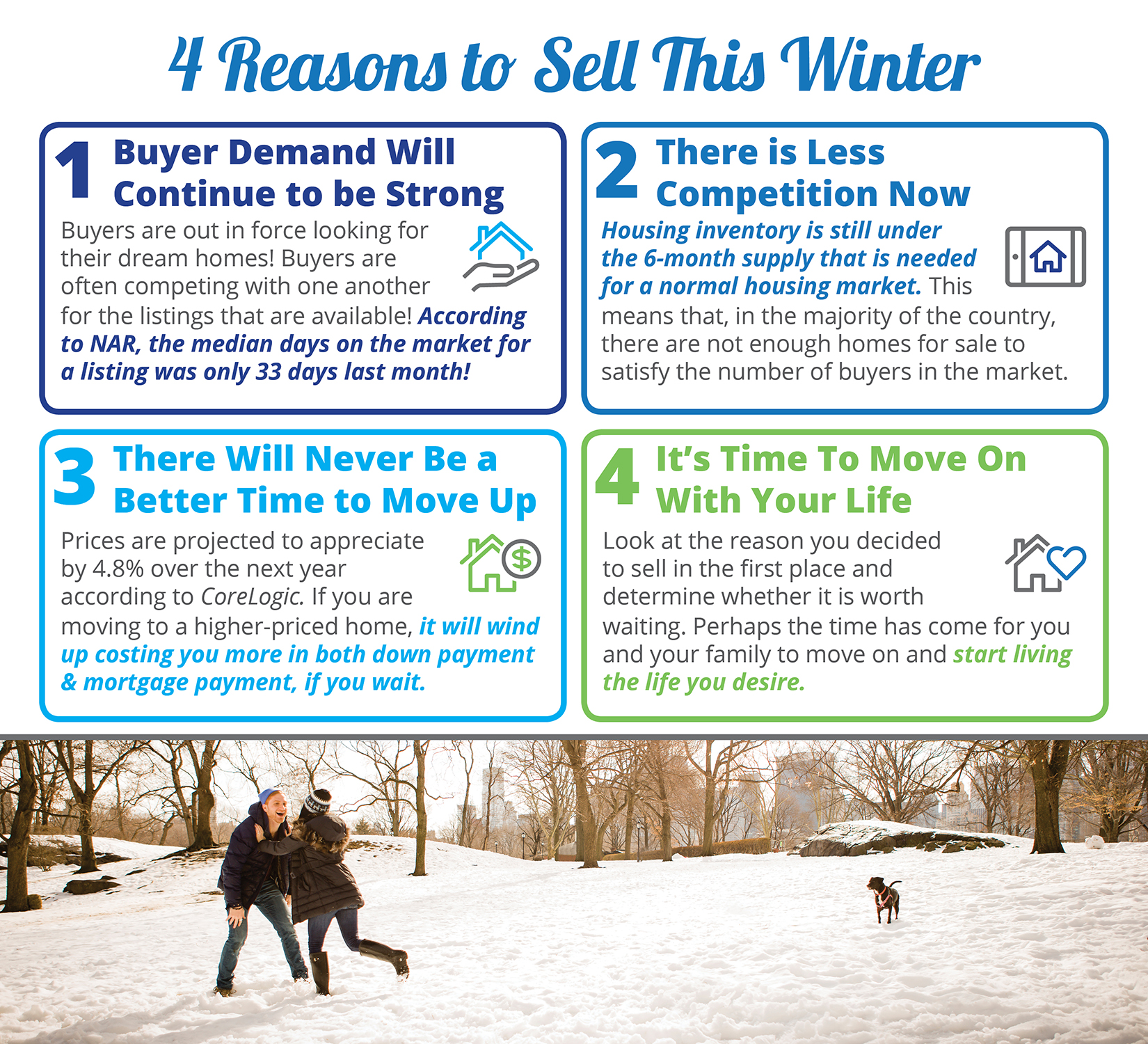 Some Highlights
Buyer demand continues to outpace the supply of homes for sale which means that buyers are often competing with one another for the few listings that are available!
Housing inventory is still under the 6-month supply needed to sustain a normal housing market.
Perhaps the time has come for you and your family to move on and start living the life you desire.
Real estate is shifting to a more normal market; the days of national home appreciation topping 6% annually are over and inventories are increasing which is causing bidding wars to almost disappear. Some see these as signs that the market will soon come tumbling down as it did in 2008.
Every year around this time, we take time to reflect and plan for next year. If you are renting your current home but have dreams of homeownership, your plan for the new year may include buying, and you wouldn't be alone!
Everyone should realize that unless you are living somewhere rent-free, you are paying a mortgage – either yours or your landlord's. Buying your own home provides you with a form of 'forced savings' that allows you to use your monthly housing costs to increase your family's wealth.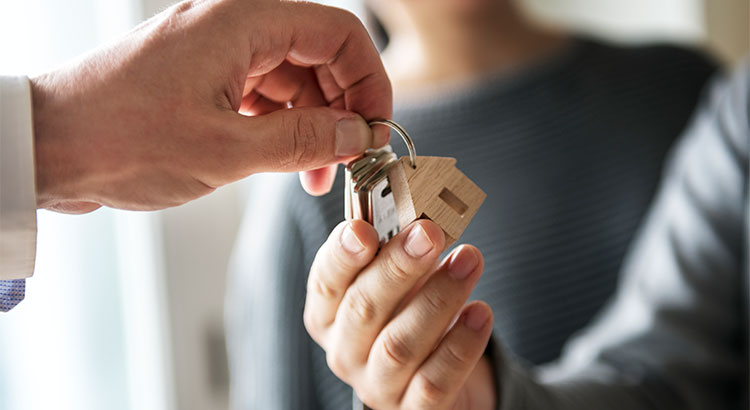 National home prices have increased by 5.4% since this time last year. Over that same time period, interest rates have remained near historic lows which has allowed many buyers to enter the market and lock in low rates.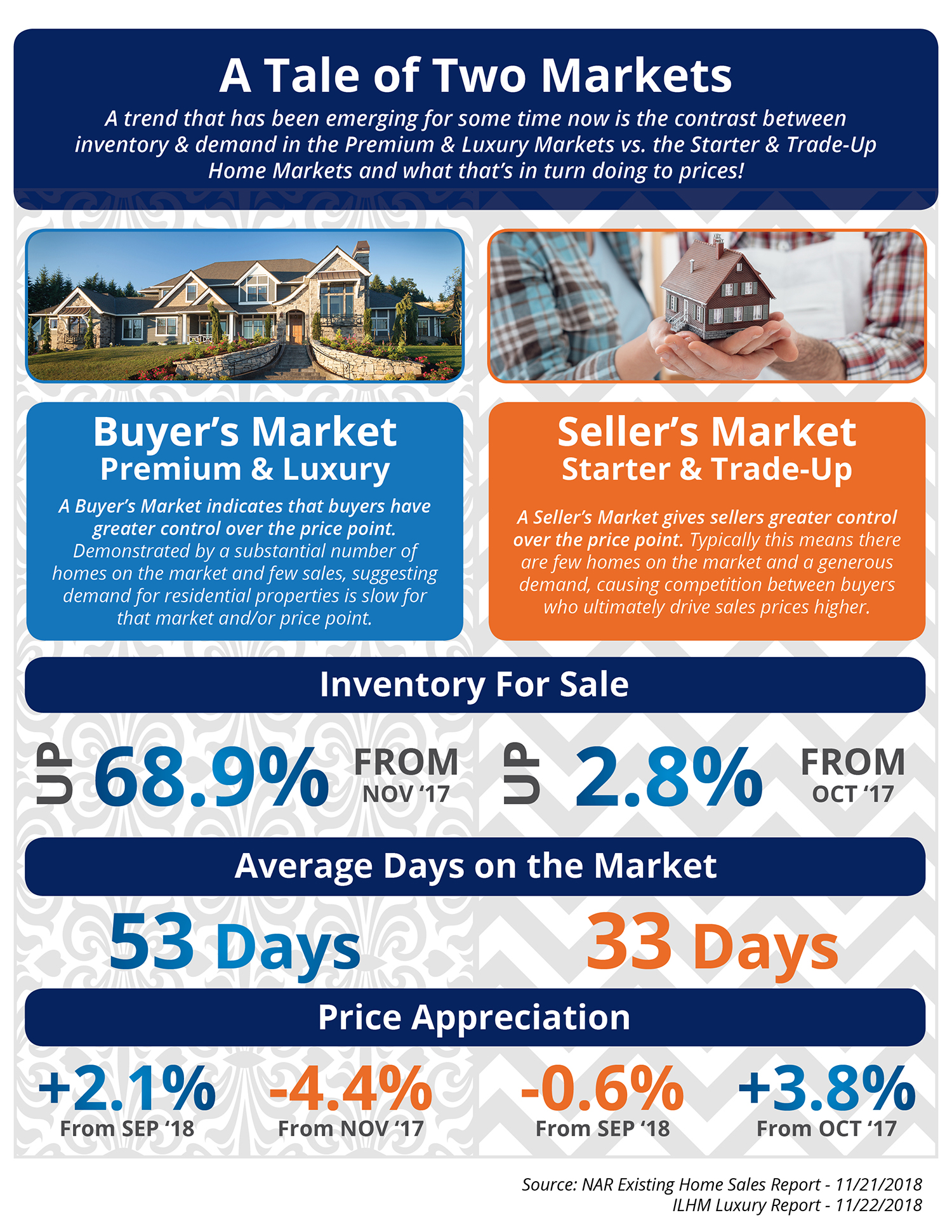 Some Highlights
An emerging trend for some time now has been the difference between available inventory and demand in the premium and luxury markets and that in the starter and trade-up markets and what those differences are doing to prices!
Inventory continues to rise in the luxury and premium home markets which is causing prices to cool.
Demand continues to rise with lower-than-normal inventory levels in the starter and trade-up home markets, causing prices to rise on a year-over-year basis for 80 consecutive months.
Over the last six years, we have experienced strong price appreciation which has increased home equity levels dramatically. As the number of "cash-out" refinances begins to approach numbers last seen during the crash, some are afraid that we may be repeating last decade's mistake.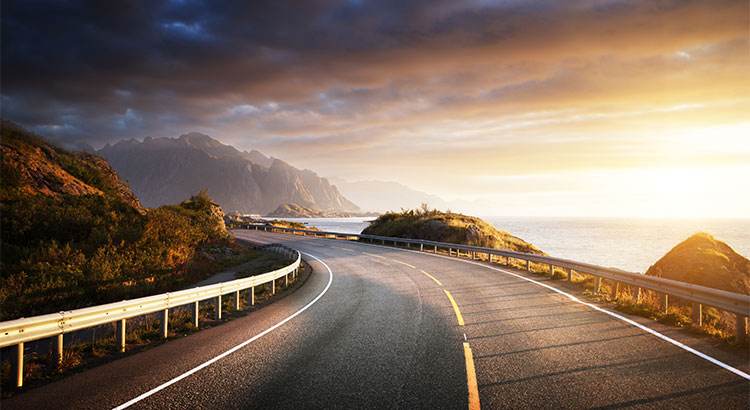 The interest rate you pay on your home mortgage has a direct impact on your monthly payment. The higher the rate, the greater the payment will be. That is why it is important to know where rates are headed when deciding to start your home search.
Every three years, the Federal Reserve conducts their Survey of Consumer Finances in which they collect data across all economic and social groups. Their latest survey data covers responses from 2013-2016.
Here are four great reasons to consider buying a home today instead of waiting.