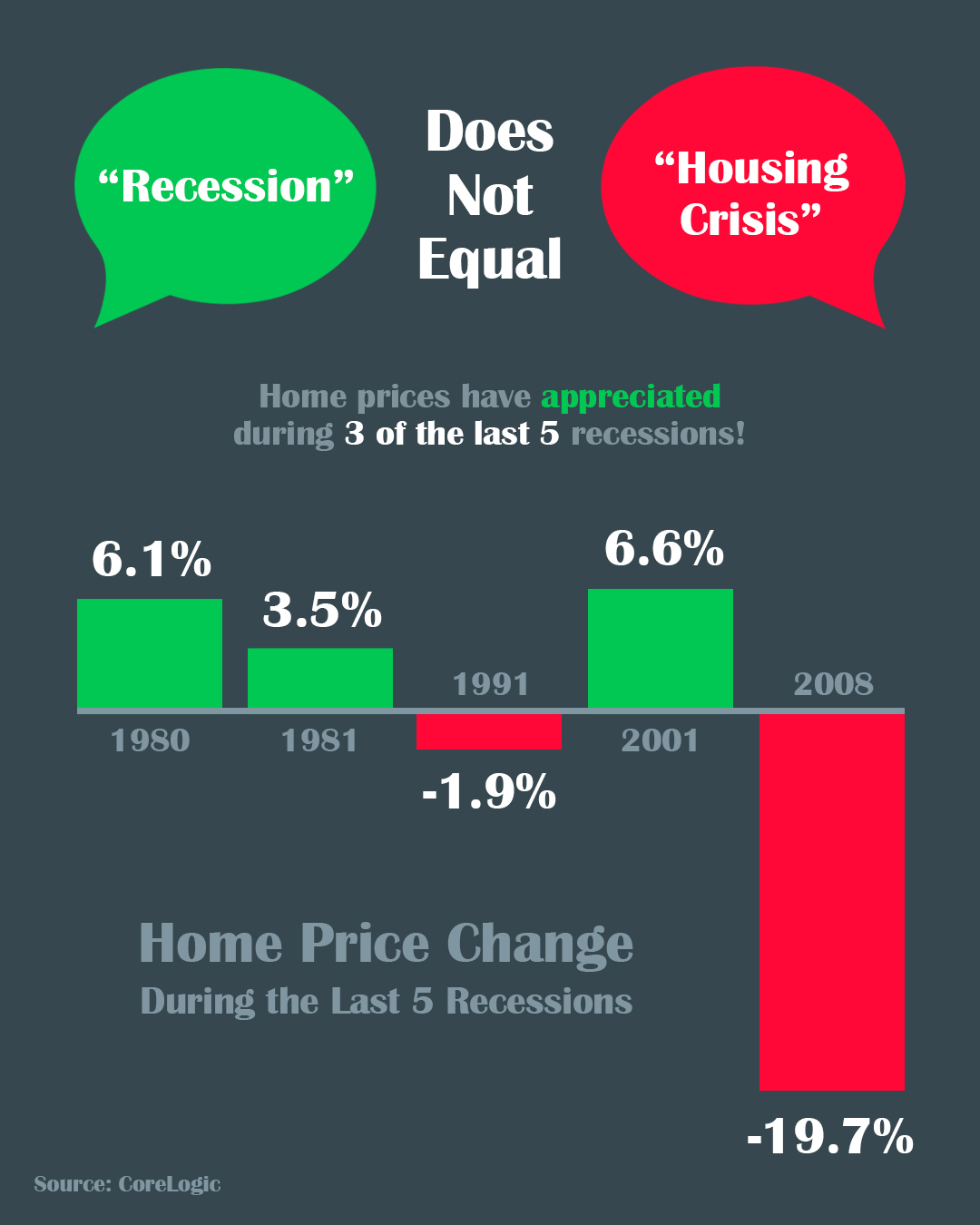 Some Highlights
There is plenty of talk in the media about a pending economic slowdown.
The good news is, home values actually increased in 3 of the last 5 U.S. recessions, and decreased by less than 2% in the 4th.
Many experts predict a potential recession is on the horizon. However, housing will not be the trigger, and home values will still continue to appreciate. It will not be a repeat of the crash in the 2008 housing market.
When thinking about selling their house, homeowners have many options. A relatively new option is using an "iBuyer." What is an iBuyer?
According to the Pew Research Center, around 37% of U.S students will be going back to school soon and the rest have already started the new academic year. With school-aged children in your home, buying or selling a house can take on a whole different approach when it comes to finding the right size, location, school district, and more.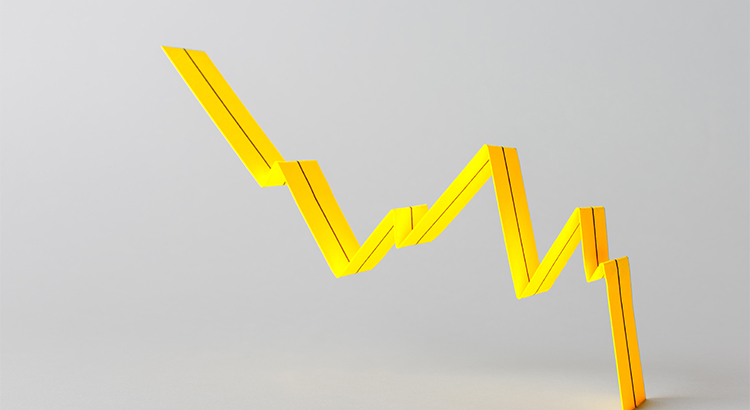 Mortgage rates have fallen by over a full percentage point since Q4 of 2018, settling at near-historic lows. This is big news for buyers looking to get more for their money in the current housing market.
We're in the back half of the year, and with a decline in interest rates as well as home price and wage appreciation, many are wondering what the predictions are for the remainder of 2019.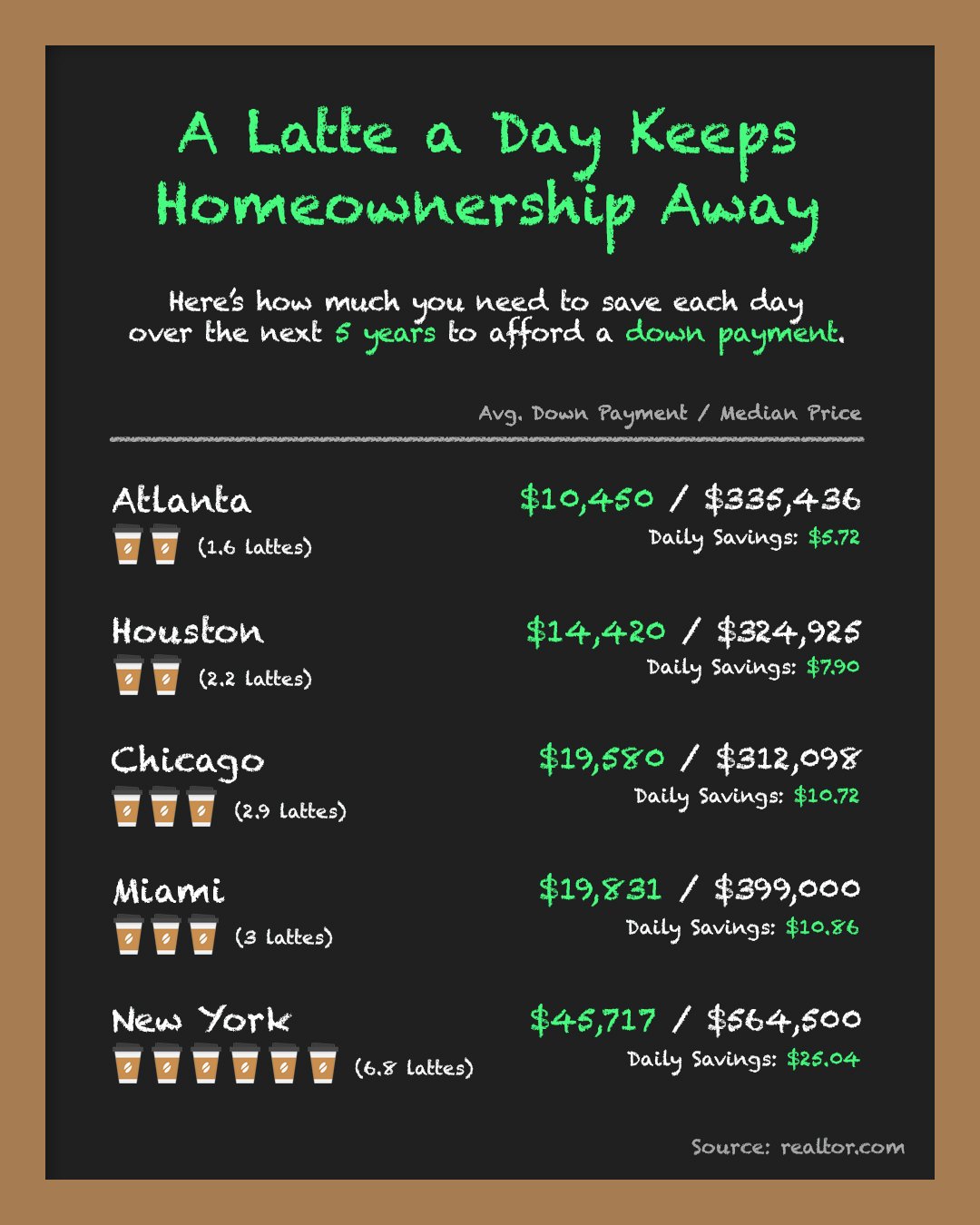 Some Highlights
The pumpkin spice latte is launching soon, so you may be tempted to spend your extra cash on a daily caffeine fix, but that small expense can add up to a big number – fast!
Saving for a down payment takes a little discipline, so limiting your extra purchases (like a latte a day from your favorite coffee shop) will help you get there faster.
Depending on where you live, putting away just a small amount each day will get you to the average down payment you may need for homeownership faster than you think.
When someone is thinking about buying or selling a home, they want to be well-informed. They want to make the right decision for themselves and their family. They scour the internet for any information they can find about the housing market.
Did you know August 21st is National Senior Citizens Day? According to the United States Census, we honor senior citizens today because, "Throughout our history, older people have achieved much for our families, our communities, and our country. That remains true today and gives us ample reason…to reserve a special day in honor of the senior citizens who mean so much to our land."
Many buyers are wondering where to find houses for sale in today's market. It's a true dilemma. We see an increase in buyer demand, but the supply available for purchase isn't keeping up.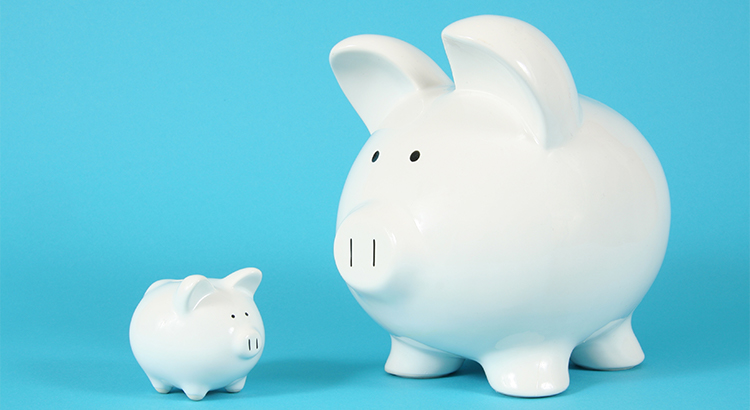 Every three years, the Federal Reserve conducts its Survey of Consumer Finances. Data is collected across all economic and social groups. The latest survey data covers 2013-2016.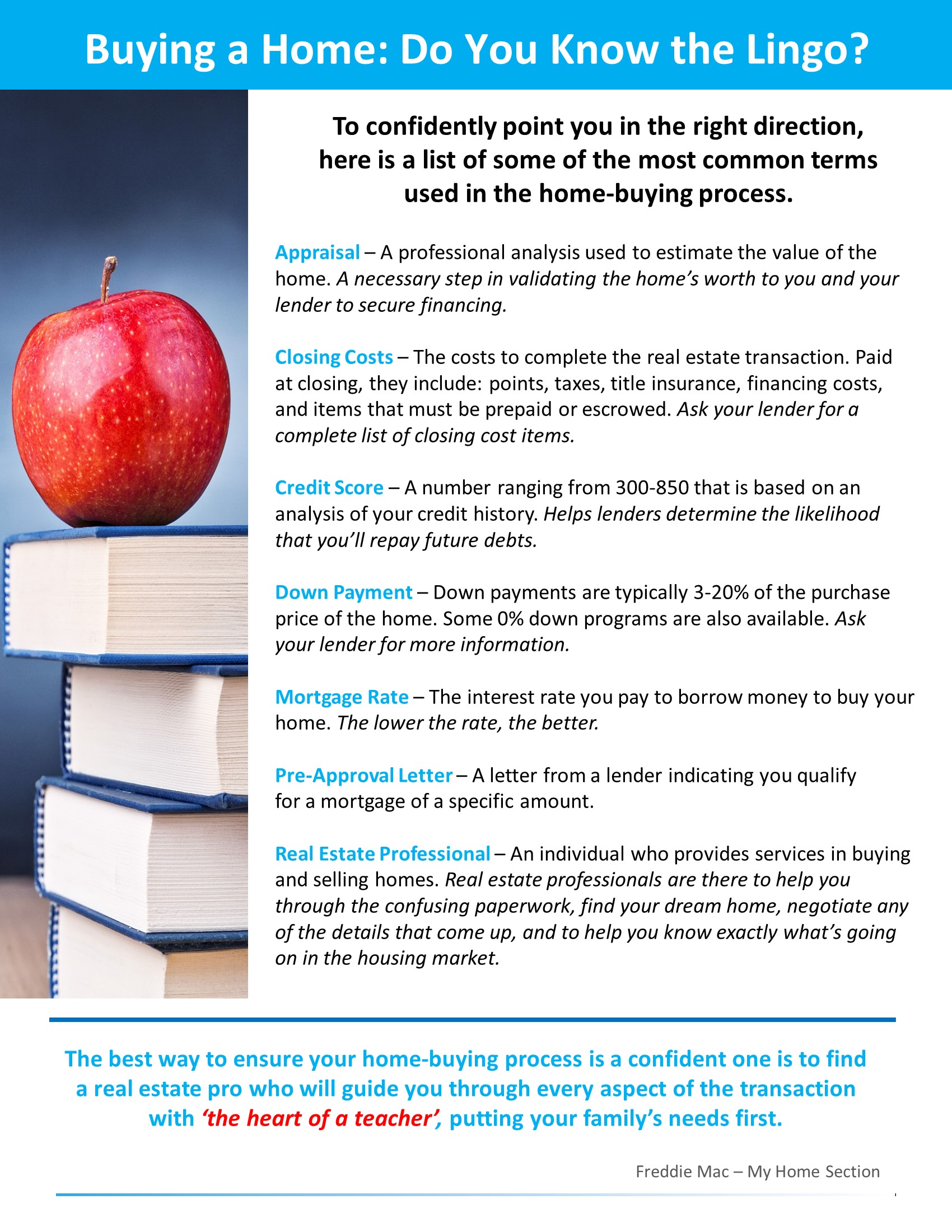 Some Highlights
Buying a home can be intimidating if you're not familiar with the terms used throughout the process.
To point you in the right direction, here's a list of some of the most common language you'll hear when buying a home.
The best way to ensure your home-buying process is a positive one is to find a real estate professional who will guide you through every aspect of the transaction with 'the heart of a teacher.'
It seems you can't find a headline with the term "housing affordability" without the word "crisis" attached to it. That's because some only consider the fact that residential real estate prices have continued to appreciate. However, we must realize it's not just the price of a home that matters, but the price relative to a purchaser's buying power.
Over the last couple of years, we've heard quite a bit about rising home prices. Today, expert projections still forecast continued growth, just at a slower pace. One of the often-overlooked benefits of rising home prices is the positive impact they have on home equity. Let's break down three ways this is a win for homeowners.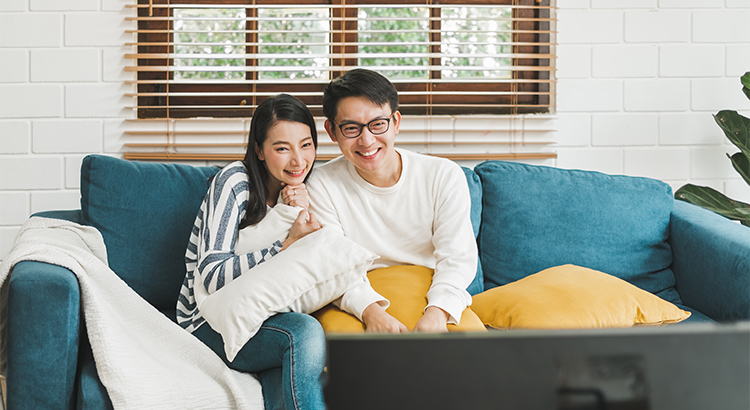 Have you ever been flipping through the channels, only to find yourself glued to the couch in an HGTV binge session? We've all been there, watching entire seasons of shows like "Property Brothers," "Fixer Upper," and "Love It or List It," all in one sitting.
Fannie Mae just released the July edition of their Home Purchase Sentiment Index (HPSI). The HPSI takes information regarding consumers' confidence in the real estate market from Fannie Mae's National Housing Survey and condenses it into a single number. Therefore, the HPSI reflects consumers' current views and forward-looking expectations of housing market conditions.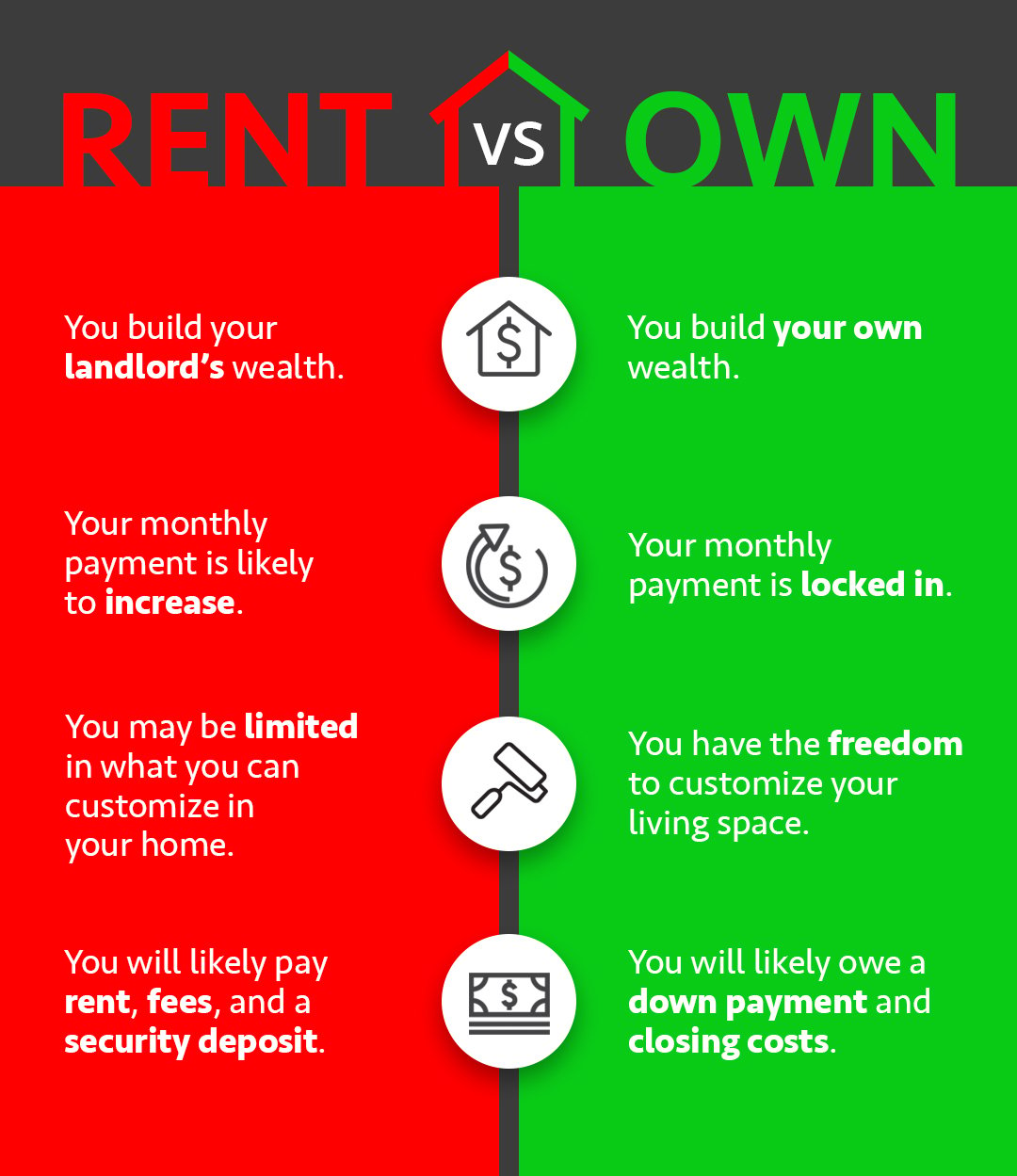 Some Highlights
Owning your own home vs. renting may lead to some great options, such as locking in your monthly payments and having the freedom to customize your living space.
Whether you rent or own, you have to cover someone's mortgage costs. You may as well be doing so to build your own wealth, rather than that of your landlord.
Renting and owning both have up-front fees when you sign your lease or close, respectively. Think about putting that money to work for you!
The U.S. Census Bureau recently released their 2019 Q2 Homeownership Report. Some began to see the sky falling, believing the report showed Americans may be stepping back from their belief in homeownership.
There's no doubt that today's housing market is changing, and everything we see right now indicates it is time to sell. Here's a look at why selling now is likely to drive the greatest return on your largest investment.
Whether you've owned a home before, or you're ready to jump into homeownership for the first time, there are always a lot of questions swirling around about what is truly required for a down payment, and how to best source down payment assistance. Let's tackle these two today.
On his personal website, self-made millionaire David Bach makes a striking statement: "Not prioritizing homeownership is the single biggest mistake millennials are making."

Some Highlights
Existing Home Sales dropped 1.7% from May to a seasonally adjusted annual rate of 5.27 million in June.
Low inventory levels are still a factor in the market. The current supply of homes for sale is at 4.4 months, which is less than the optimal 6-month supply.
Median home prices were up 4.3% from June 2018, hitting $285,700. This marked the 88th consecutive month with year-over-year price gains.
We've experienced economic growth for almost a decade, which is the longest recovery in the nation's history. Experts know a recession can't be too far off, but when will this economic slowdown actually occur?