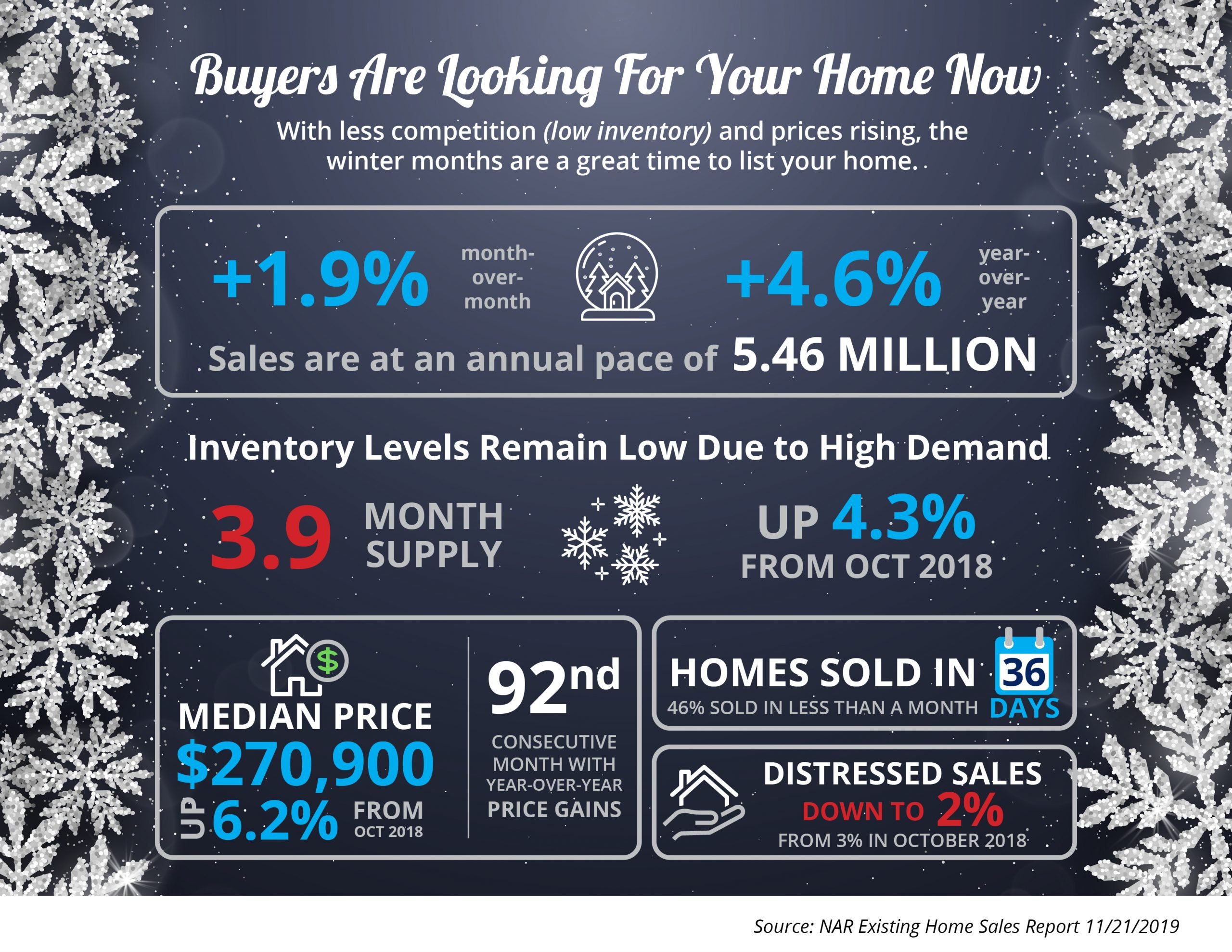 Some Highlights
Existing Home Sales are currently at an annual pace of 5.46 million.
The inventory of existing homes for sale remains below the 6 months needed for a normal market and is now at a 3.9-month supply.
Inventory remains low due to high demand from buyers who are still looking for a house to buy!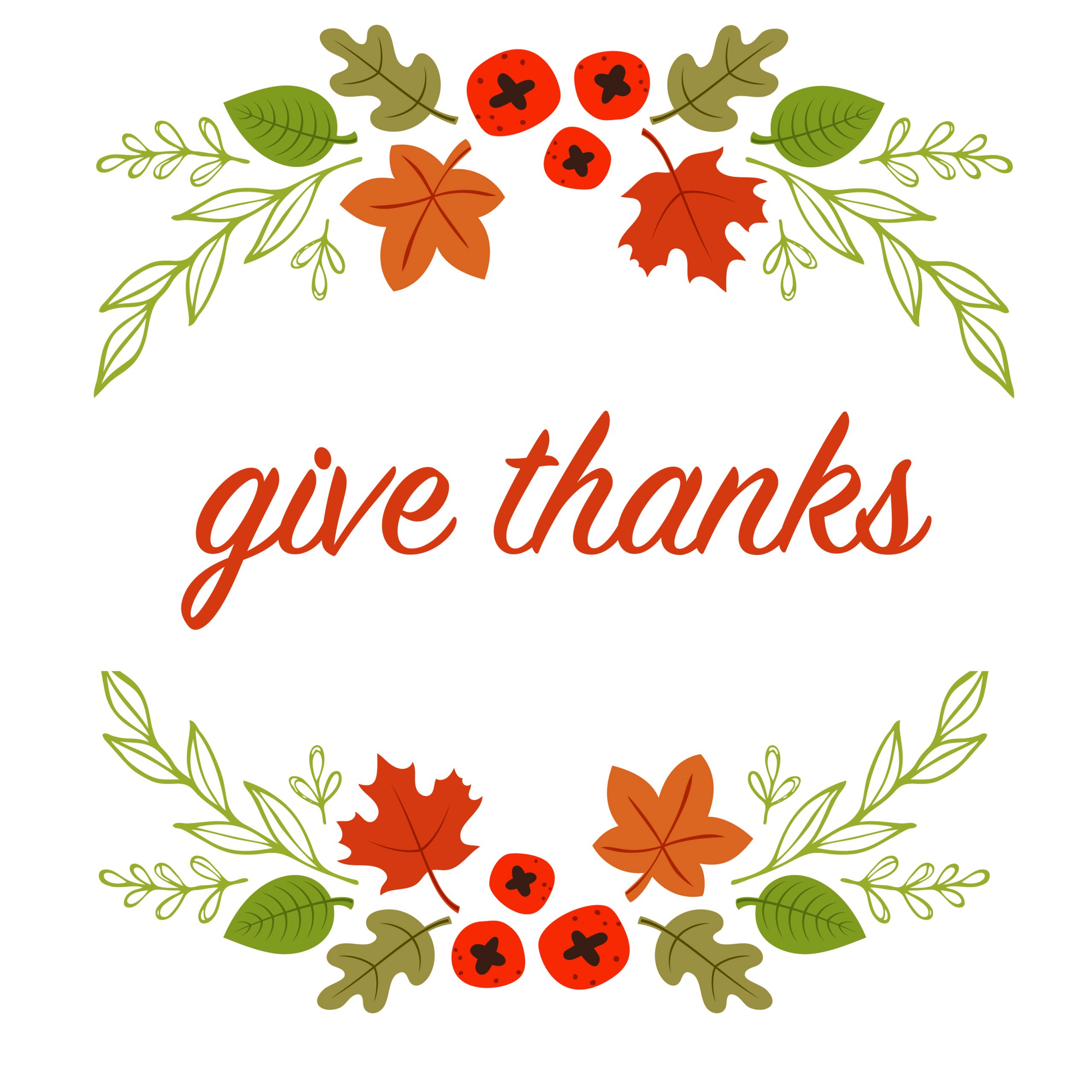 When selling your house, there are a few key things you can prioritize to have the greatest impact for a faster sale:
There are great advantages to owning a home, yet many people continue to rent. The financial benefits are just some of the reasons why homeownership has been a part of the long-standing American dream.
Around this time each year, many homeowners decide to wait until after the holidays to list their houses. Similarly, others who already have their homes on the market remove their listings until the spring. Let's unpack the top reasons why listing your house now or keeping it on the market this winter may be the best choice you can make.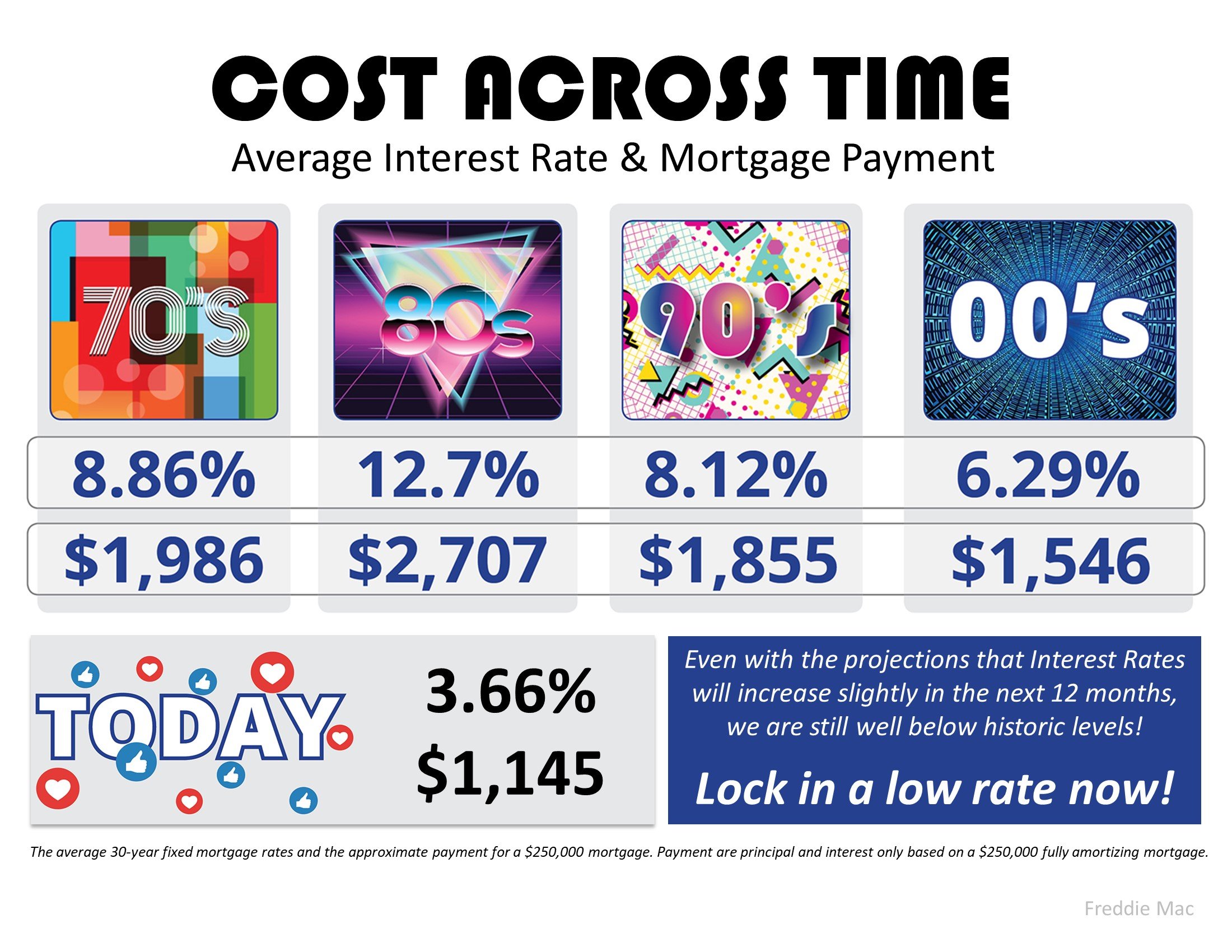 Some Highlights
With interest rates around 3.66%, now is a great time to look back at where they've been over the past few decades. Comparatively, they're pretty low!
According to Freddie Mac, rates are projected to increase to 3.9% by this time next year.
The impact your interest rate has on your monthly mortgage payment is significant. An increase of just $20 dollars in your monthly payment can add up to $240 per year and $7,200 over the life of your loan.
Maybe it's time to lock in now, while rates are still historically low.
The economy is currently experiencing the longest recovery in our nation's history. The stock market has hit record highs, while unemployment rates are at record lows. Home price appreciation is beginning to reaccelerate. This begs the question: How long can this economic recovery last?
Inventory on the market today is low, especially among existing homes in the entry and middle-level tiers of the market. It is hovering well below the 6-month supply typically found in a more normal market, as shown in the graph below:
Success is something often worth repeating, and Brent Sutherland, a Certified Financial Planner and Real Estate Investor, has certainly made his way in a momentum-driving direction. Here are 3 tips he shares from a recent piece in Business Insider on the benefits of owning real estate:
In a recent article, First American shared how millennials are not really any different from previous generations when it comes to the goal of homeownership; it is still a huge part of their American Dream. The piece, however, also reveals,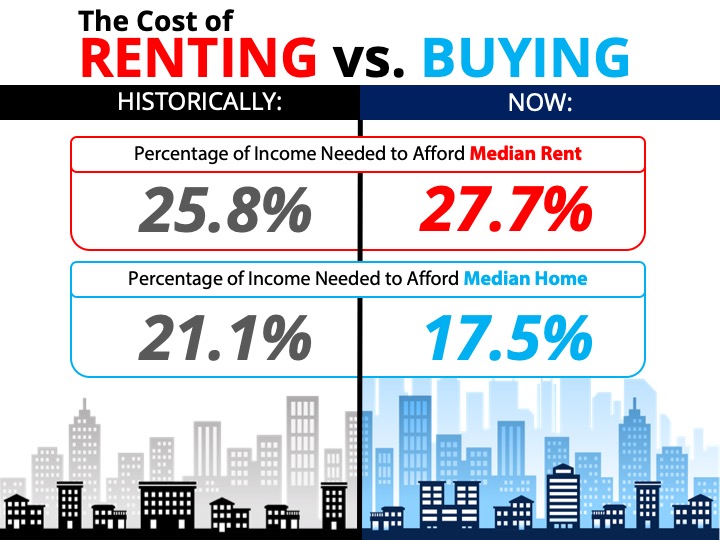 Some Highlights
Historically, the choice between renting and buying a home has been a tough decision.
Looking at the percentage of income needed to rent a median-priced home today (27.7%) vs. the percentage needed to buy a median-priced home (17.5%), the choice is clear.
Every market is different. Before you renew your lease, find out if you can put your housing costs to work by buying a home this year.
Some are afraid the real estate market may be looking a lot like it did prior to the housing crash in 2008. One of the factors they're pointing at is the availability of mortgage money.
Buyers are out in full force this fall, increasing the demand for homebuying in all four regions of the country.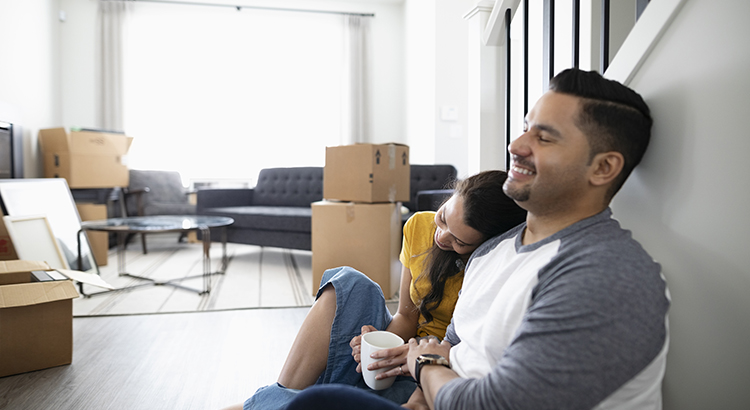 In the third quarter of 2019, the U.S. homeownership rate rose again, signaling another strong indicator of the current housing market.
Today, on Veterans Day, we salute those who have served our country in war or peace, and we thank them for their sacrifice.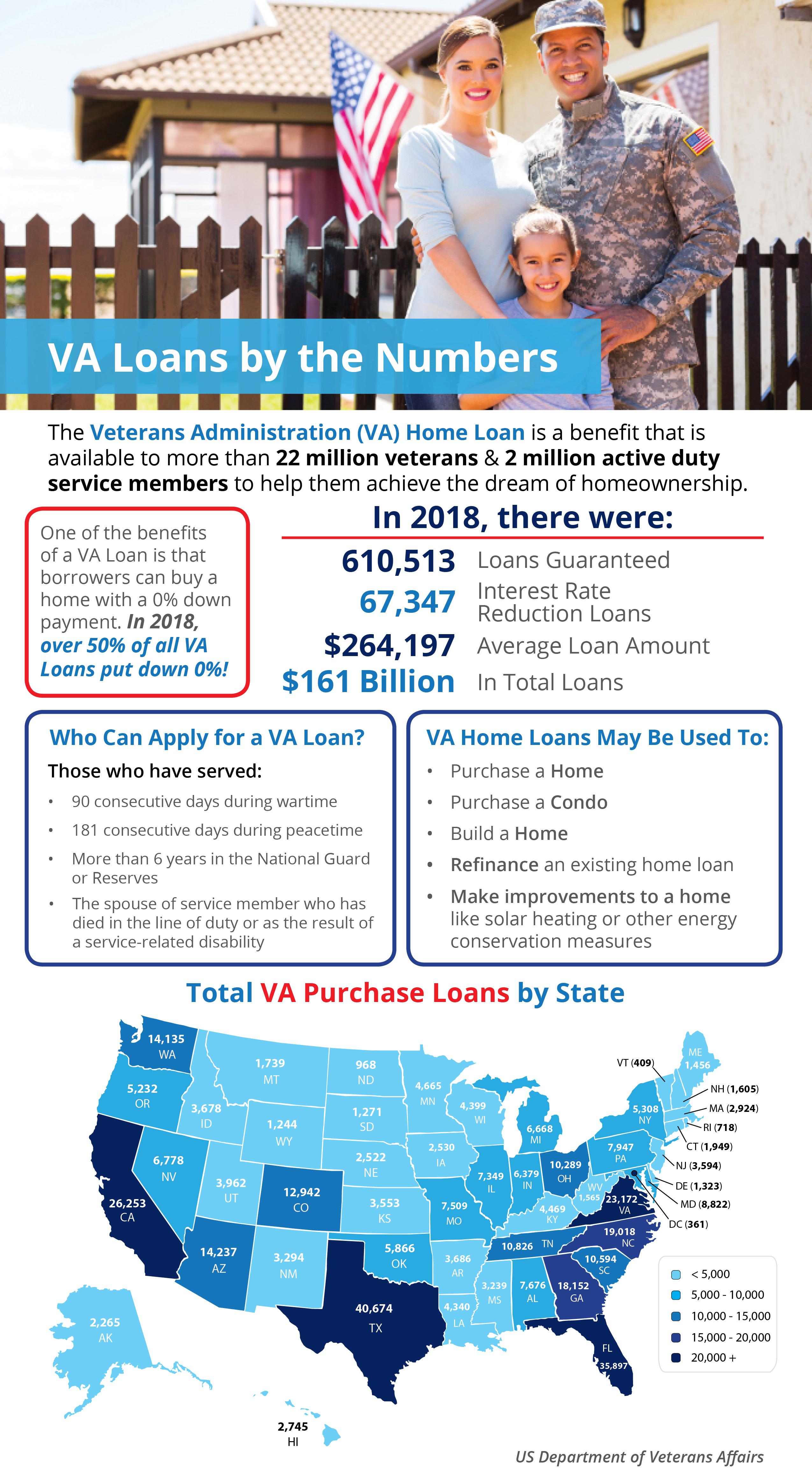 Some Highlights
The Veterans Administration (VA) Home Loan is a benefit that is available to more than 22 million veterans and 2 million active duty service members to help them achieve the dream of homeownership.
In 2018, $161 billion was loaned to veterans and their families through the program.
In the same year, the average loan amount was $264,197 and 610,513 loans were guaranteed.
Home buying activity (demand) is up, and the number of available listings (supply) is down. When demand outpaces supply, prices appreciate. That's why firms are beginning to increase their projections for home price appreciation going forward. As an example, CoreLogic increased their 12-month projection for home values from 4.5% to 5.6% over the last few months.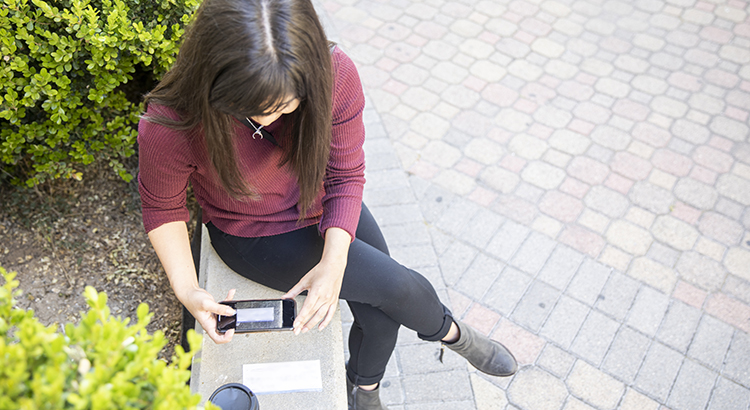 Millennials have waited longer than any other generation to become homeowners, but the wait for this cohort is just about over.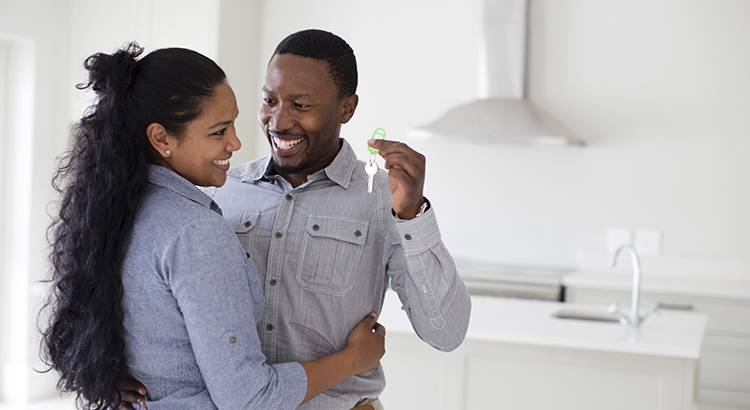 When you're ready to buy, you'll need to determine if you prefer the charm of an existing home or the look and feel of a newer build. With limited existing home inventory available today, especially in the starter and middle-level markets, many buyer...
Many sellers believe spring is the best time to put their homes on the market because buyer demand traditionally increases at that time of year. What they don't realize is if every homeowner believes the same thing, then that's when they'll have the most competition.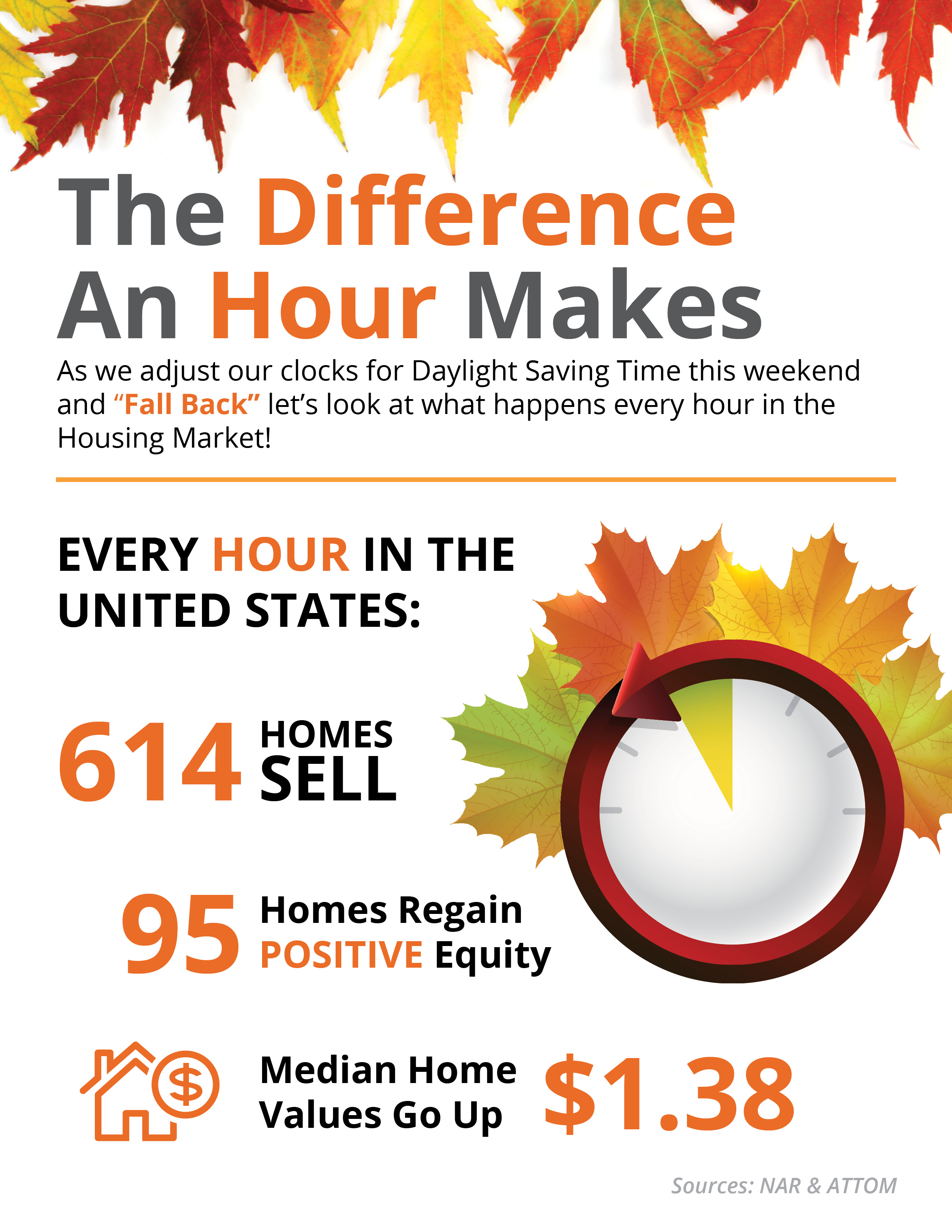 Every Hour in the U.S. Housing Market:
614 Homes Are Sold
95 Homes Regain Positive Equity
Median Home Values Go Up $1.38
Some Highlights