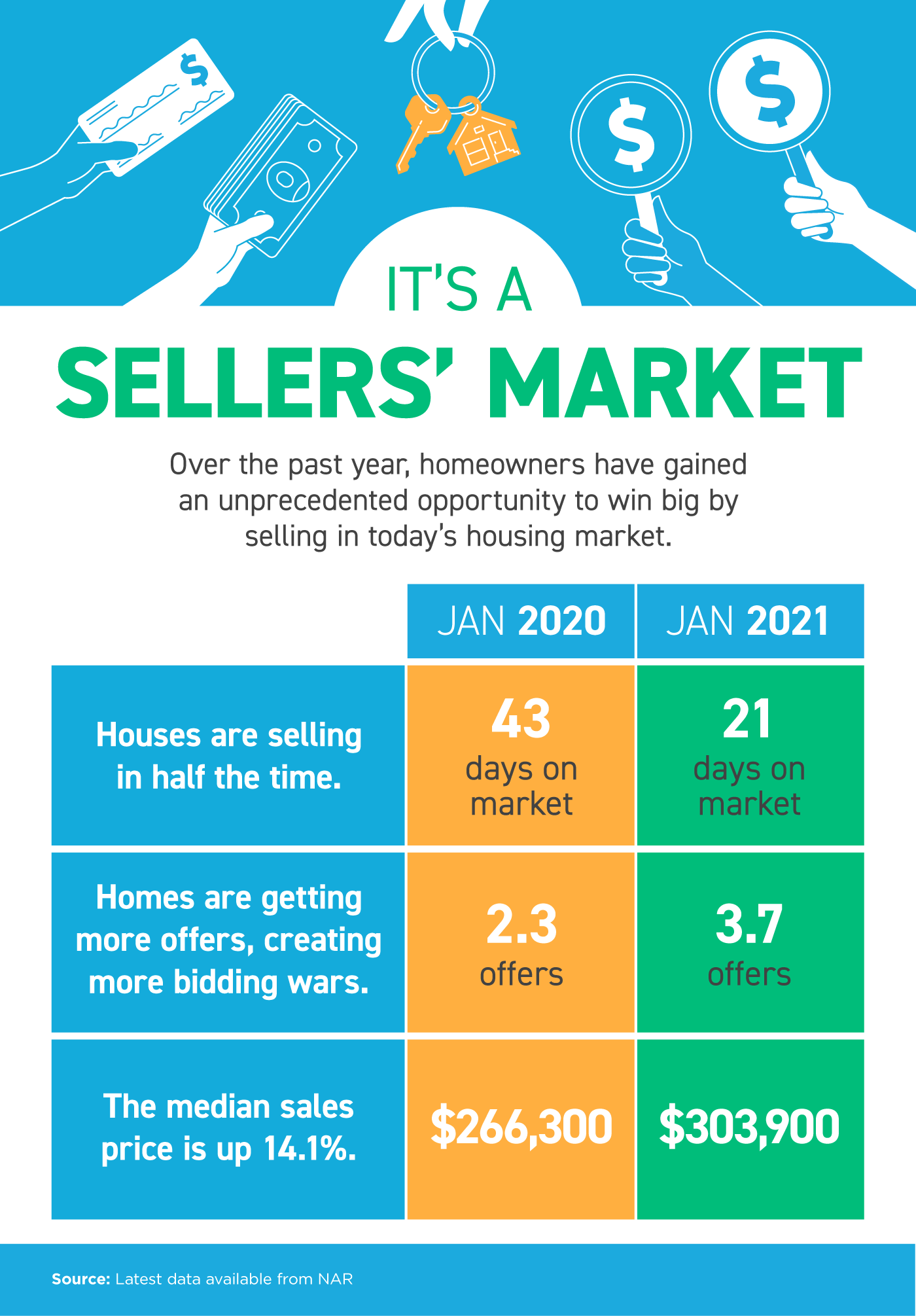 Some Highlights
Over the past year, homeowners have gained an unprecedented opportunity to sell with great success while buyer demand is soaring.
With homes selling twice as fast as they did last year at this time, getting multiple offers, and rising in price, homeowners are in the driver's seat.
Let's connect today if you're ready to learn about the leverage you have as a seller in today's housing market.
If you're looking for a home to purchase right now and having trouble finding one, you're not alone. At a time like this when there are so few houses for sale, it's normal to wonder if you'll actually find one to buy. According to the National Association of Realtors (NAR), across the country, inventory of available homes for sale is at an all-time low – the lowest point recorded since NAR began tracking this metric in 1982. There are, however, more homes expected to hit the market later this year. Let's break down the three key places they'll likely come from as 2021 continues on.
The housing market has been scorching hot over the last twelve months. Buyers and their high demand have far outnumbered sellers and a short supply of houses. According to the latest Existing Home Sales Report from the National Association of Realtors (NAR), sales are up 23.7% from the same time last year while the inventory of homes available for sale is down 25.7%. There are 360,000 fewer single-family homes for sale today than there were at this time last year. This increase in demand coupled with such limited supply is leading to more bidding wars throughout the country.
We're currently experiencing historically low mortgage rates. Over the last fifty years, the average on a Freddie Mac 30-year fixed-rate mortgage has been 7.76%. Today, that rate is 2.81%. Flocks of homebuyers have been taking advantage of these remarkably low rates over the last twelve months. However, there's no guarantee rates will remain this low much longer.
In today's housing market, it seems harder than ever to find a home to buy. Before the health crisis hit us a year ago, there was already a shortage of homes for sale. When many homeowners delayed their plans to sell at the same time that more buyers aimed to take advantage of record-low mortgage rates and purchase a home, housing inventory dropped even further. Experts consider this to be the biggest challenge facing an otherwise hot market while buyers continue to compete for homes. As Danielle Hale, Chief Economist at realtor.com, explains: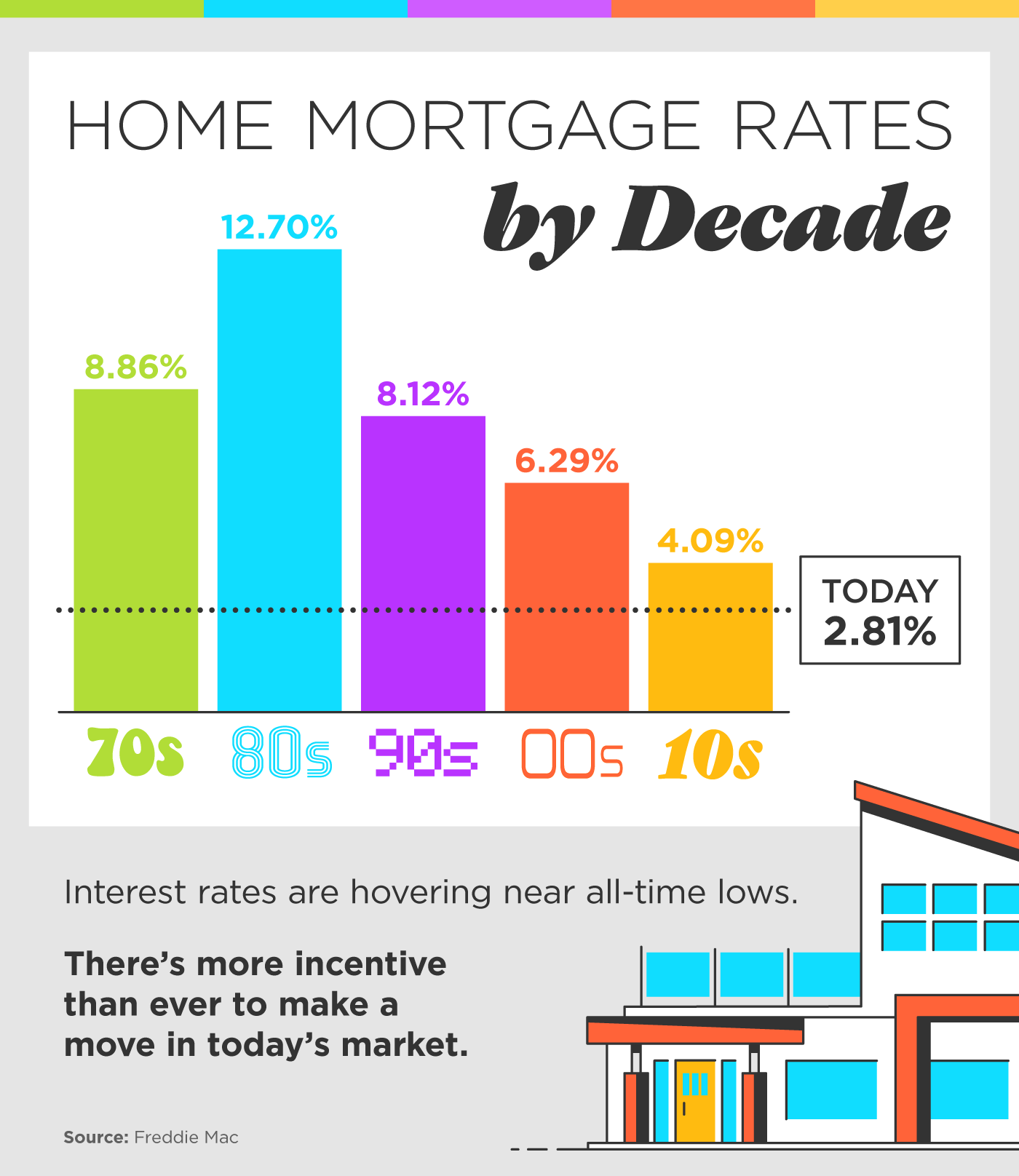 Some Highlights
Mortgage interest rates have dropped considerably over the past year, and compared to what we've seen in recent decades, it's a great time to buy a home.
Locking in a low rate today could save you thousands of dollars over the lifetime of your home loan, but these low rates may not last forever.
If you're in a position to buy a home, let's connect to determine your best move in today's housing market while interest rates are still in your favor.
With mortgage interest rates hitting record lows so many times recently, some are wondering if we'll see low rates continue throughout 2021, or if they'll start to rise. Recently, Freddie Mac released their quarterly forecast, noting:
There have been a lot of headlines reporting on how homeowner equity (the difference between the current market value of your home and the amount you owe on your mortgage) has dramatically increased over the past few years. CoreLogic indicated that equity increased for the average homeowner by $17,000 in the last year alone. ATTOM Data Solutions, in their latest U.S. Home Equity Report, revealed that 30.2% of the 59 million mortgaged homes in the United States have at least 50% equity. That doesn't even include the 38% of homes that are owned free and clear, meaning they don't have a mortgage at all.
In today's housing market, all eyes are on millennials. Not only are millennials the largest generation, but they're also currently between 25 and 40 years old. These are often considered prime homebuying years when many people begin to form their own households and invest in real estate. If you're like many millennials who are spending much more time at home these days, you may have a growing need for more space or upgraded features, making moving more desirable than ever.
There are so many great reasons to purchase a home, and over the past year, we've realized more of them than we ever thought possible. If you're a first-time homebuyer, having a home of your own can give you a greater sense of security and accomplishment in a time that's largely uncertain. If you're a repeat buyer looking for your dream home, making a move might give you the space or features you need to find greater success and happiness in a new normal way of life. Whatever your motivations are, here are three reasons why becoming a homeowner now may help you win big in the long run.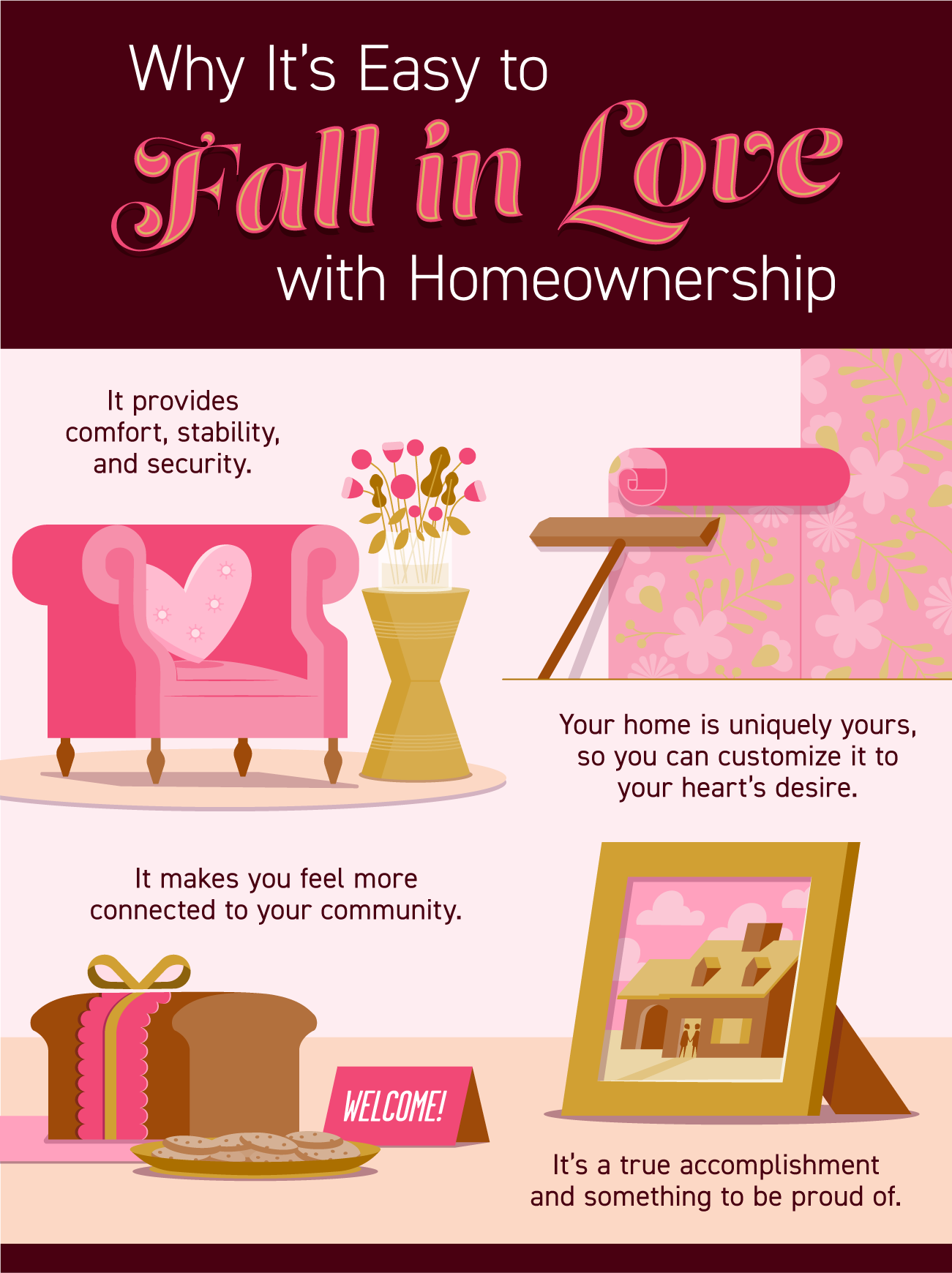 Some Highlights
Homeownership provides comfort, stability, and security, and it makes you feel more connected to your community.
Your home is something to be proud of and is uniquely yours, so you can customize it to your heart's desire.
If you're ready to fall in love with a home of your own, let's connect to get you started on the path to homeownership.
Headlines matter. Right now, it's hard to read about real estate without seeing a headline that suggests homes have become unaffordable for most Americans. In reality, there's hard evidence that shows how owning a home is more affordable than renting in most parts of the country, as record-low interest rates are keeping monthly mortgage payments about 23% lower than the typical payment of 20 years ago. Despite the facts, misleading headlines persist, and they impact how hopeful homebuyers perceive the market.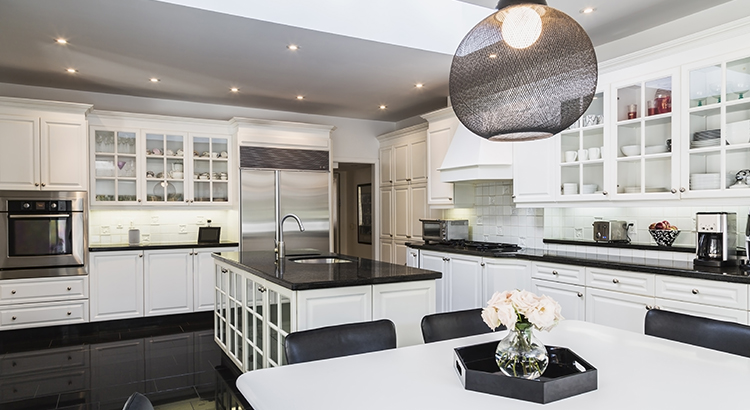 As more people continue to identify their changing needs this year, some are turning to the upscale housing sector for more space or finer features. In their most recent Luxury Market Report, the Institute for Luxury Home Marketing (ILHM) shares:
Home values appreciated by about ten percent in 2020, and they're forecast to appreciate by about five percent this year. This has some voicing concern that we may be in another housing bubble like the one we experienced a little over a decade ago. Here are three reasons why this market is totally different.
Over the past year, our homes have become an integral part of our lives more than ever. They're much more than the houses we live in. They're our workplaces, virtual schools, and safe havens that provide shelter, stability, and protection through the evolving health crisis. Today, 65.8% of Americans are fortunate enough to call their homes their own.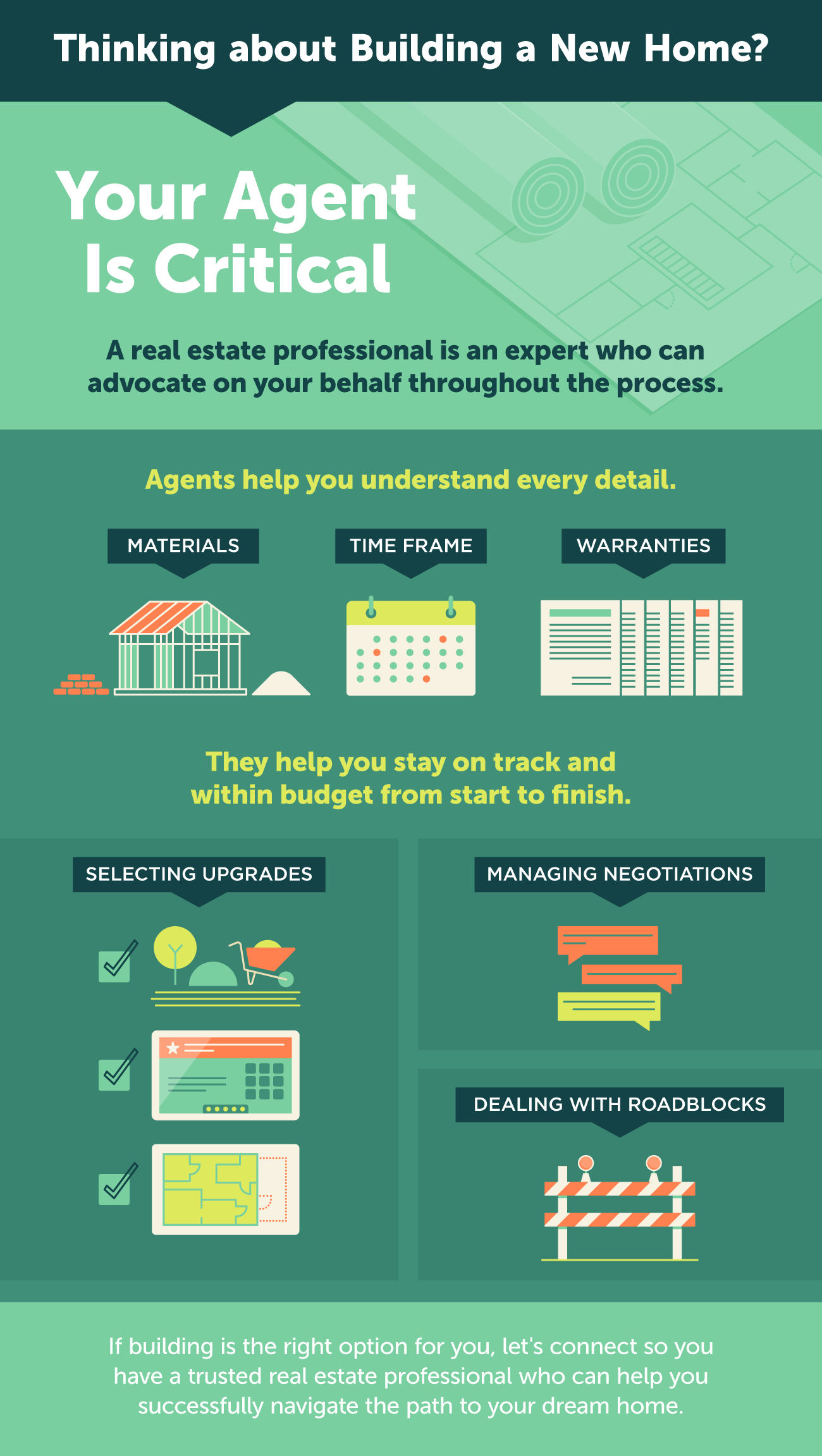 Some Highlights
A real estate professional is an expert who can advocate on your behalf throughout the process when building a home.
Agents help you understand key steps, like choosing upgrades and managing negotiations, while staying within your budget from start to finish.
If building is the right option for you, let's connect so you have a trusted real estate professional who can help you successfully navigate the path to your dream home.
In today's housing market, there are clear financial benefits to owning a home: increasing equity, the chance to build your net worth, and appreciating home values, just to name a few. If you're a renter, it's never too early to think about how homeownership can propel you toward a stronger future. Here's a dive into three often-overlooked financial benefits of homeownership and how preparing for them now can steer you in the direction of greater financial security and savings.
Is the idea of saving for a down payment holding you back from buying a home right now? You may be eager to take advantage of today's low mortgage rates, but the thought of needing a large down payment might make you want to pump the brakes. Today, there's still a common myth that you have to come up with 20% of the total sale price for your down payment. This means people who could buy a home may be putting their plans on hold because they don't have that much saved yet. The reality is, whether you're looking for your first home or you've purchased one before, you most likely don't need to put 20% down. Here's why.
Every year, households across the country make the decision to rent for another year or take the leap into homeownership. They look at their earnings and savings and then decide what makes the most financial sense. That equation will most likely take into consideration monthly housing costs, tax advantages, and other incremental expenses. Using these measurements, recent studies show that it's still more affordable to own than rent in most of the country.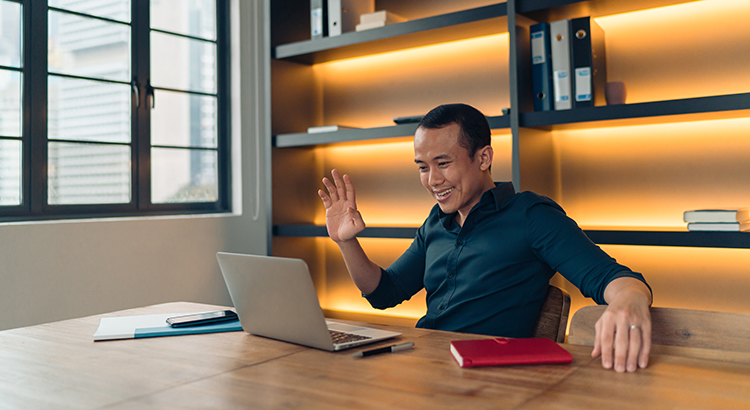 As we approach the anniversary of the hardships we've faced through this pandemic and the subsequent recession, it's normal to reflect on everything that's changed and wonder what's ahead for 2021.