If you've entered the real estate market, as a buyer or a seller, you've inevitably heard the real estate mantra, "location, location, location" in reference to how identical homes can increase or decrease in value due to where they're located. Well, a new survey shows that when it comes to choosing a real estate agent, the millennial generation's mantra is, "local, local, local."
If you are debating listing your house for sale this year, here is the #1 reason not to wait!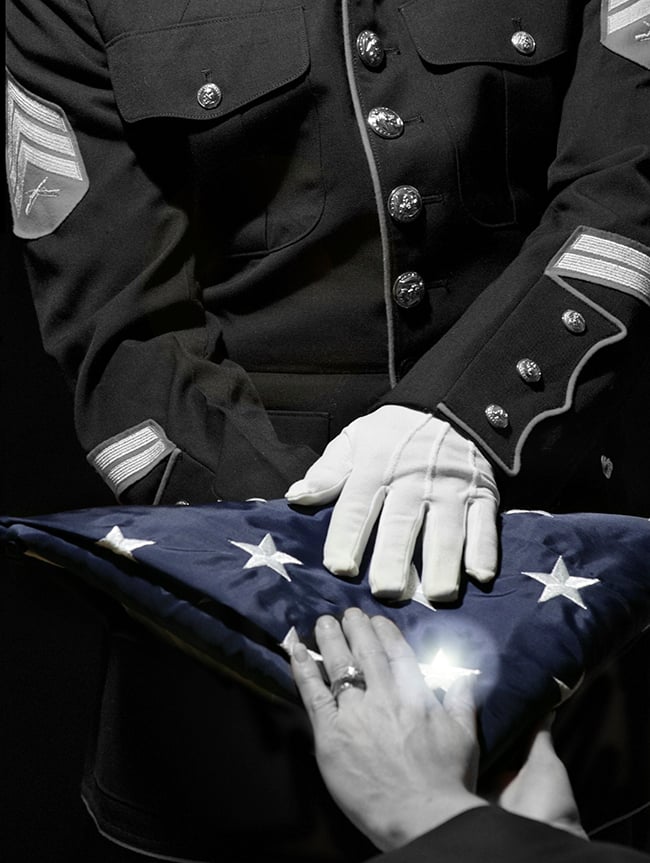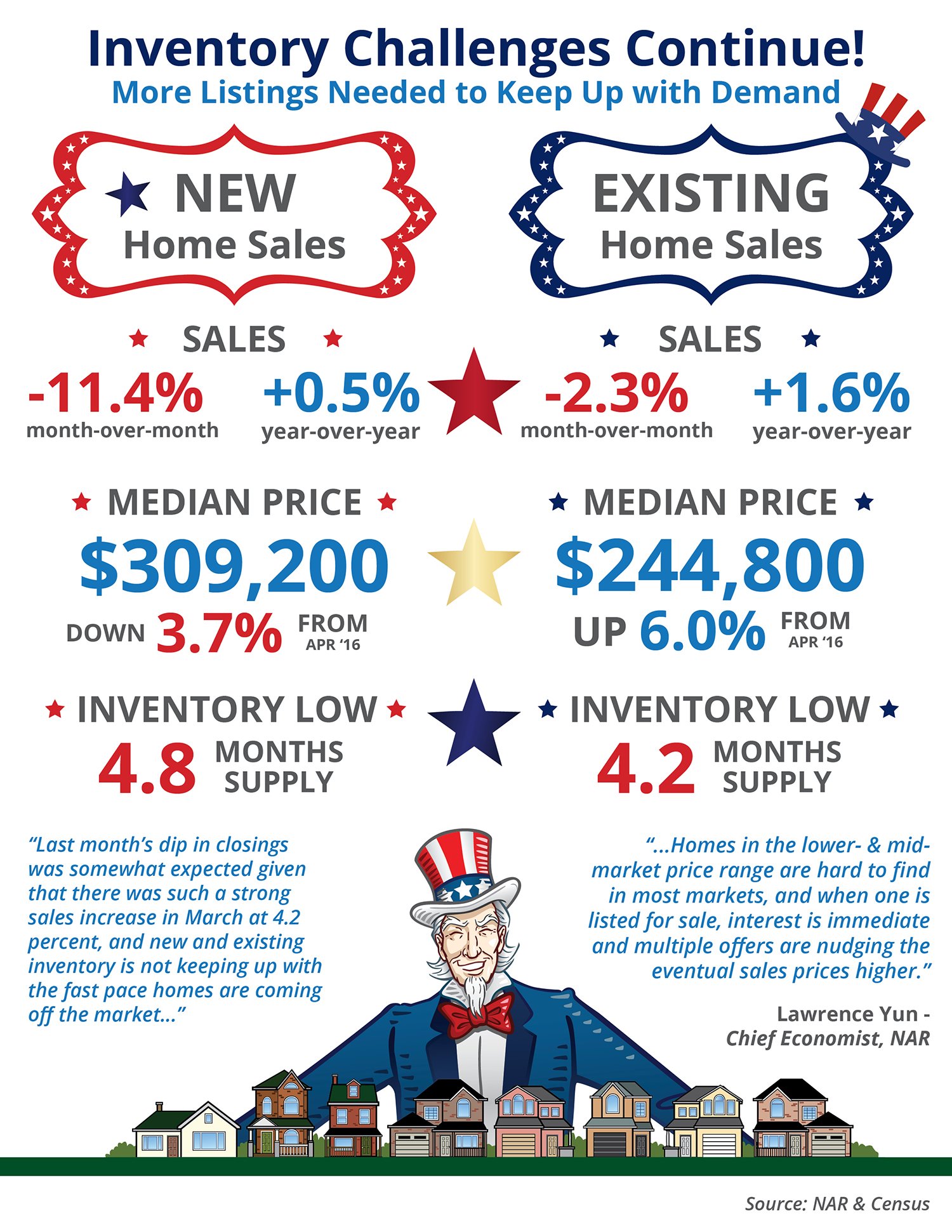 Some Highlights
After a surge in March, existing home sales and new home sales slowed due to a drop in inventory available for sale in the start-up and trade-up categories.
Median existing home prices surged for the 62nd straight month, up 6.0% over last year to $244,800.
New home prices slowed as builders have started to turn their focus toward single family, smaller homes.
As we head into summer, it is a great time to review how the 2017 real estate market is doing so far. Here is what the experts are saying:
According to the latest report from the US Census Bureau, more Americans chose purchasing a home over signing a lease to rent in the first quarter of 2017. This marks the first time since 2006 that the number of new homeowner households outpaced the number of new renter households.
People often ask if now is a good time to buy a home, but nobody ever asks when a good time to rent is. Regardless, we want to make certain that everyone understands that today is NOT a good time to rent.
Whether you are buying or selling a home it can be quite an adventurous journey, which is why you need an experienced real estate professional to guide you on the path to your ultimate goal. In this world of instant gratification and internet searches, many sellers think that they can For Sale by Owner or FSBO.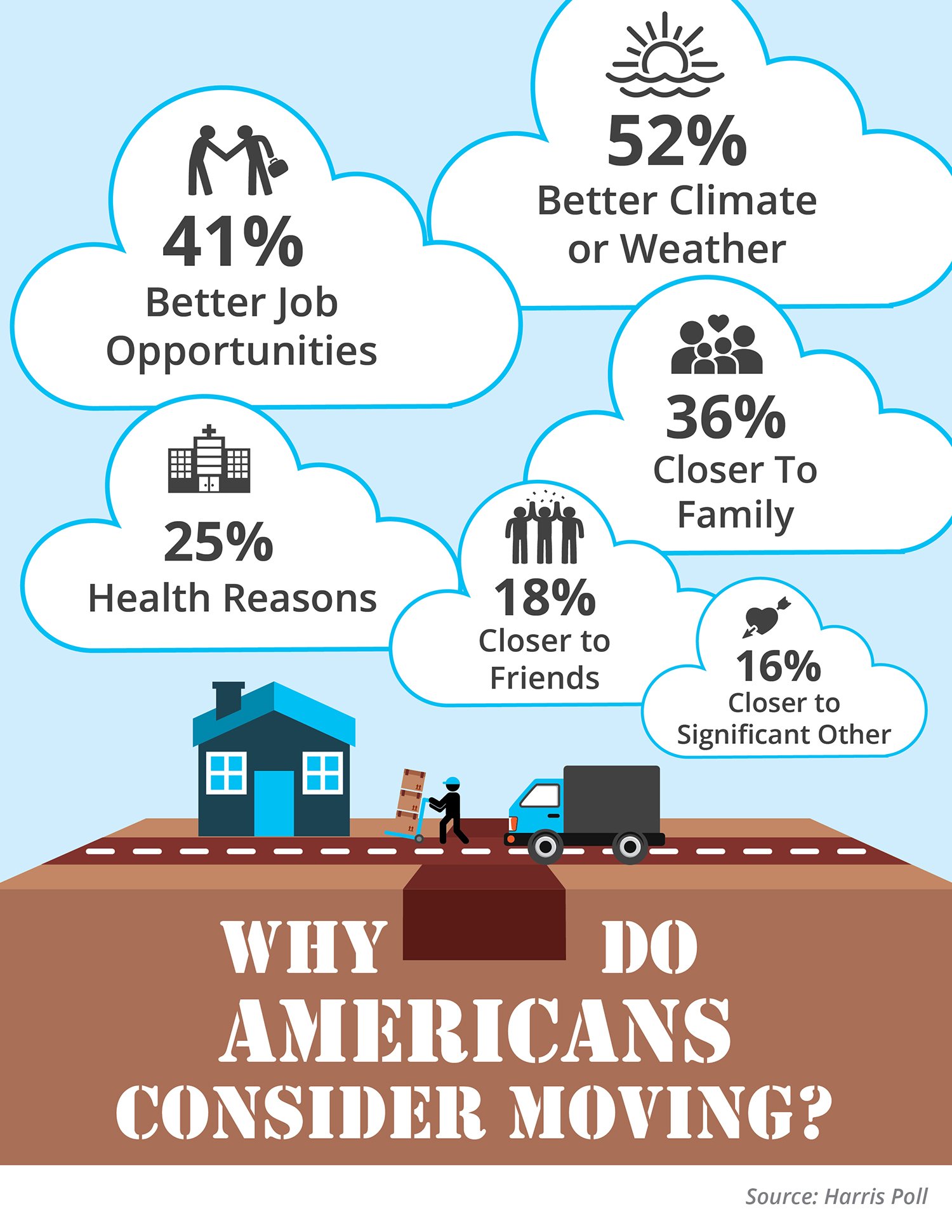 Some Highlights
In a recent Harris Poll, Americans listed "change in climate/weather" as their top reason for wanting to relocate.
41% would move for a "better job opportunity."
Being closer to loved ones filled out 3 of the top 6 reasons why Americans move.
The biggest challenge to today's housing market is the shortage of housing inventory for sale. A normal market would see a six-month supply of homes for sale. Currently, that number is below four months. This is the major reason home prices have continued to appreciate at higher levels than historic averages.
One of the many benefits of owning your own home is the freedom to find your 'furever' friend. By pointing out the aspects of your home that make it 'pet-friendly' in your listing, you'll attract these buyers rather than alienate the 61% of American households that have a pet!
So, you've been searching for that perfect house to call a 'home,' and you finally found one! The price is right, and in such a competitive market, you want to make sure that you make a good offer so that you can guarantee that your dream of making this house yours comes true!
Owning a home has great financial benefits, yet many continue renting! Today, let's look at the financial reasons why owning a home of your own has been a part of the American Dream for as long as America has existed.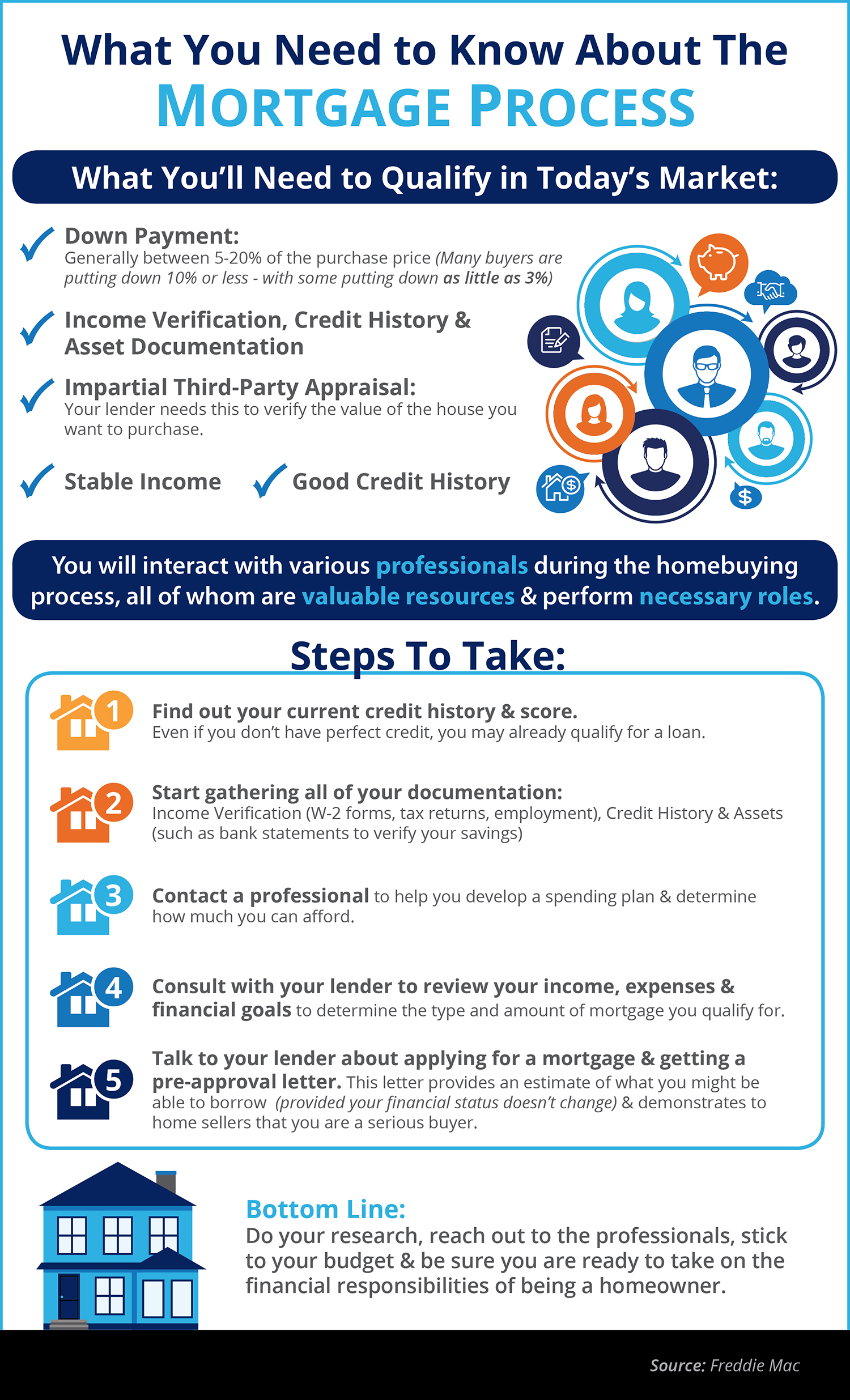 Some Highlights
Many buyers are purchasing a home with a down payment as little as 3%.
You may already qualify for a loan, even if you don't have perfect credit.
Take advantage of the knowledge of your local professionals who are there to help you determine how much you can afford.
With housing prices appreciating at levels that far exceed historical norms, some are fearful that the market is heading for another bubble. To alleviate that fear, we just need to look back at the reasons that caused the bubble ten years ago.
Every year, Gallup surveys Americans to determine their choice for the best long-term investment. Respondents are given a choice between real estate, stocks/mutual funds, gold, savings accounts/CDs, or bonds.
The real estate market is moving more and more into a complete recovery. Home values are up. Home sales are up. Distressed sales (foreclosures and short sales) have fallen dramatically. It seems that 2017 will be the year that the housing market races forward again.
If you are considering moving up to your dream home, it may be better to do it earlier in the year than later. The two components of your monthly mortgage payment (home prices and interest rates) are both projected to increase as the year moves forward, and interest rates may increase rather dramatically. Here are some predictions on where rates will be by the end of the year: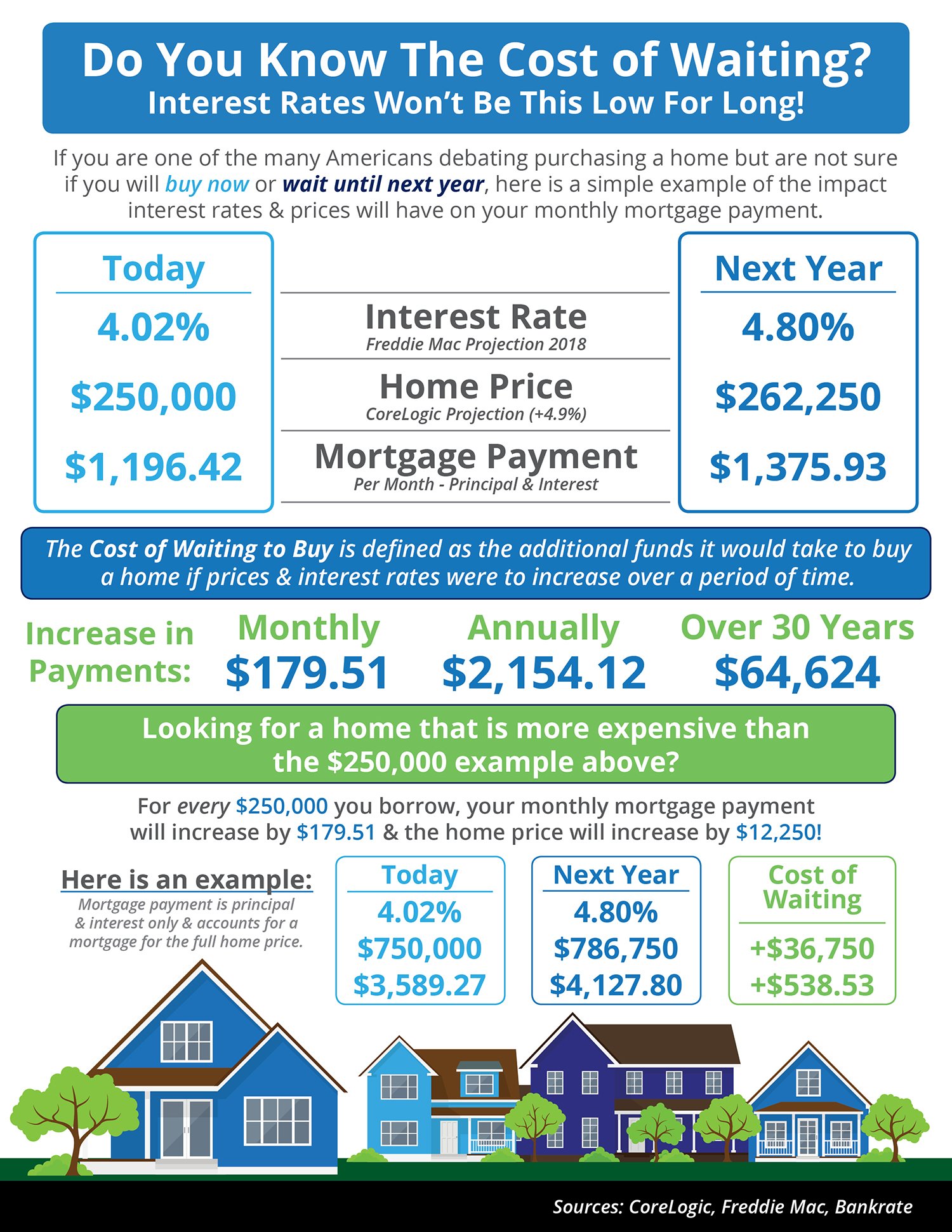 Some Highlights
The "Cost of Waiting to Buy" is defined as the additional funds it would take to buy a home if prices and interest rates were to increase over a period of time.
Freddie Mac predicts that interest rates will increase to 4.8% by this time next year, while home prices are predicted to appreciate by 4.9% according to CoreLogic.
Waiting until next year to buy could cost you thousands of dollars a year for the life of your mortgage!
Homeownership will always be a part of the American Dream. There are advantages to owning your own home (educational, health, social) that far transcend any economic impact. However, we want to look at several of the financial advantages of homeownership in today's post.
Buying a home can be intimidating if you are not familiar with the terms used during the process. To start you on your path with confidence, we have compiled a list of some of the most common terms used when buying a home.
When it comes to buying a home, whether it is your first time or your fifth, it is always important to know all the facts. With the large number of mortgage programs available that allow buyers to purchase a home with a down payment below 20%, you can never have too much information about Private Mortgage Insurance (PMI).
There are some experts questioning whether the current pace of residential home sales is maintainable. Are too many people buying homes like in 2004-2006? Are we headed for another housing crisis? Actually, if we look closely at the numbers, we can see that we are looking at a very healthy real estate market.