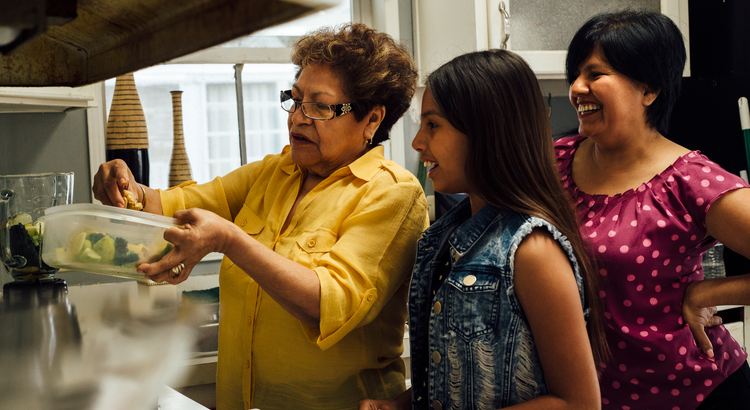 During the pandemic, many people distanced themselves from their loved ones for health reasons.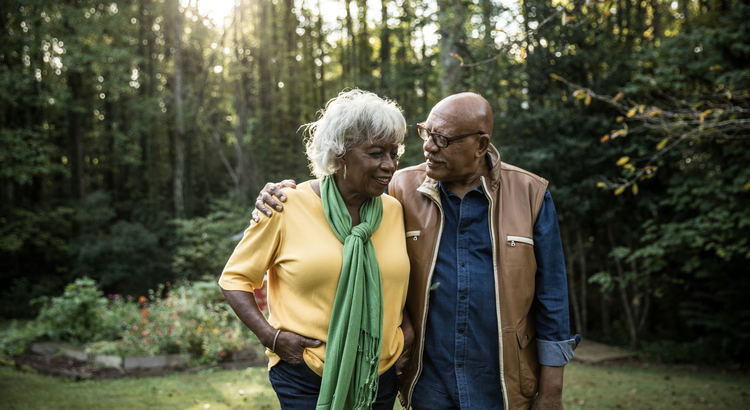 Are you a baby boomer who's lived in your current house for a long time and you're ready for a change?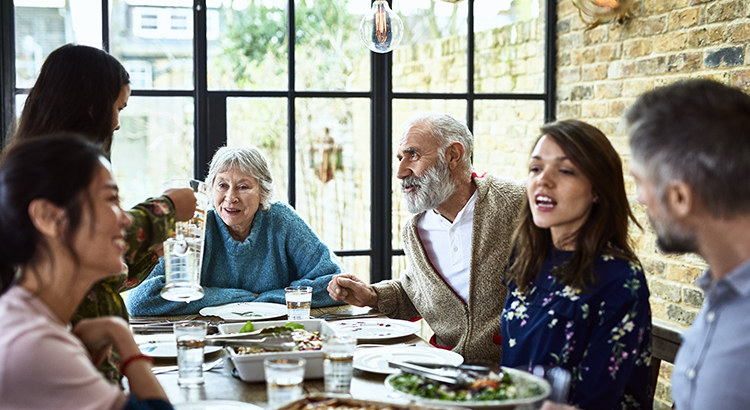 During the pandemic, many of us reexamined the meaning of home for ourselves and our loved ones.
Many people are reaching the point in their lives when they need to decide where they want to live when they retire. If you're a homeowner approaching this stage, you have several options to explore. Jessica Lautz, Deputy Chief Economist and Vice President of Research at the National Association of Realtors (NAR), says:
If you're thinking about retirement or have already retired this year, you may be planning your next steps. One of your goals could be selling your house and finding a home that more closely fits your needs.
If you're thinking of buying a home and living with siblings, parents, or grandparents, then multigenerational living may be for you. The Pew Research Center defines a multigenerational household as a home with two or more adult generations. And the number of individuals choosing multigenerational living has increased over the past 50 years.
Whether you've just retired or you're thinking about retirement, you may be considering your options and trying to picture a whole new stage of your life. And you're not alone. Research from the Retirement Industry Trust Association (RITA) shows 10,000 Baby Boomers reach the typical retirement age (65) every day, and only 47% of the people in that generation have already retired.
Life events can have a major impact on what you need from your home, and retirement is one of the biggest changes many of us face. This period of your life can mean doing more of the things you enjoy, like traveling, visiting with loved ones, or taking on new hobbies. But what does that mean for your home?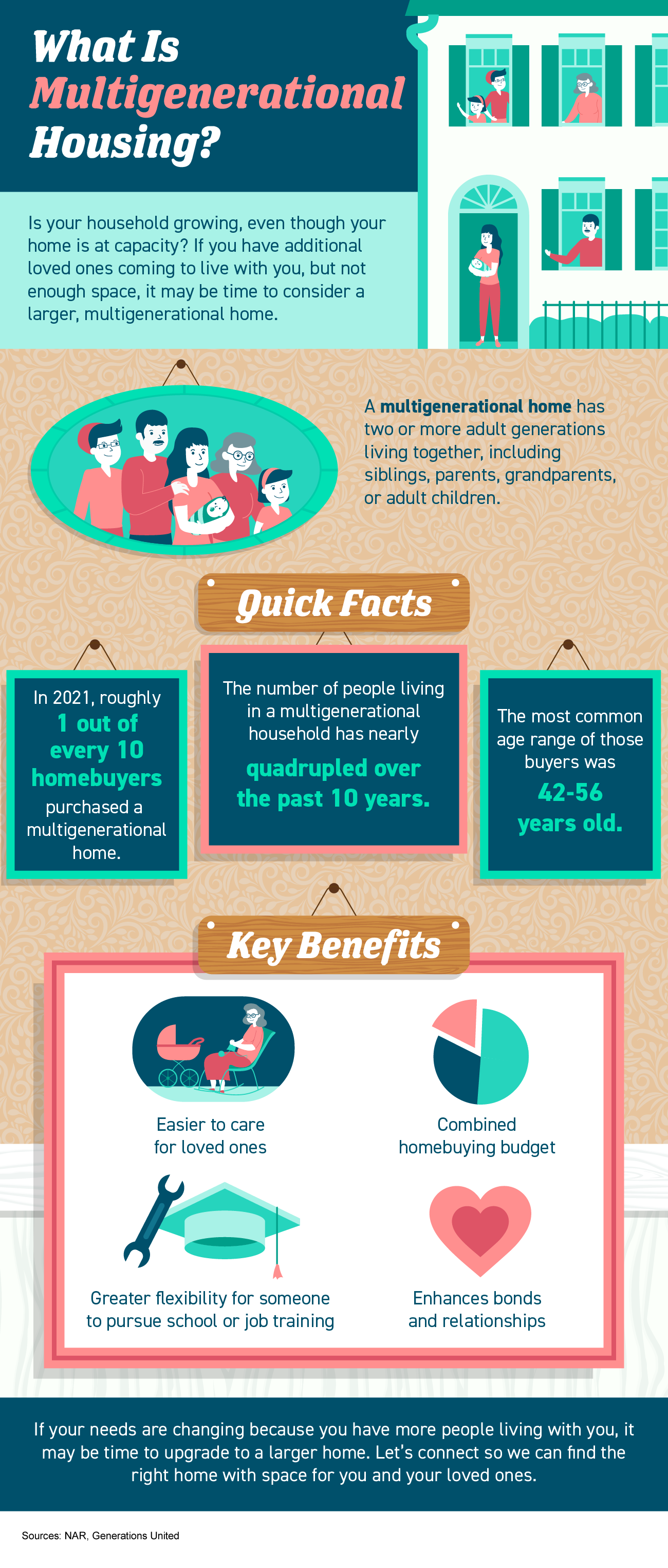 Some Highlights
If you have additional loved ones coming to live with you but don't have enough space, it may be time to consider a larger, multigenerational home.
Some key benefits of multigenerational living include a combined homebuying budget, shared caregiving duties, enhanced relationships, and more. These benefits might be why more people are choosing to live in multigenerational homes today.
Let's connect so you can find a house that meets your changing needs and has plenty of space for you and your loved ones.
The past year and a half brought about significant life changes for many of us. For some, it meant entering retirement earlier than expected. Recent data shows more people retired this year than anticipated. According to the Schwartz Center for Economic Policy Analysis, 2021 saw a retirement boom: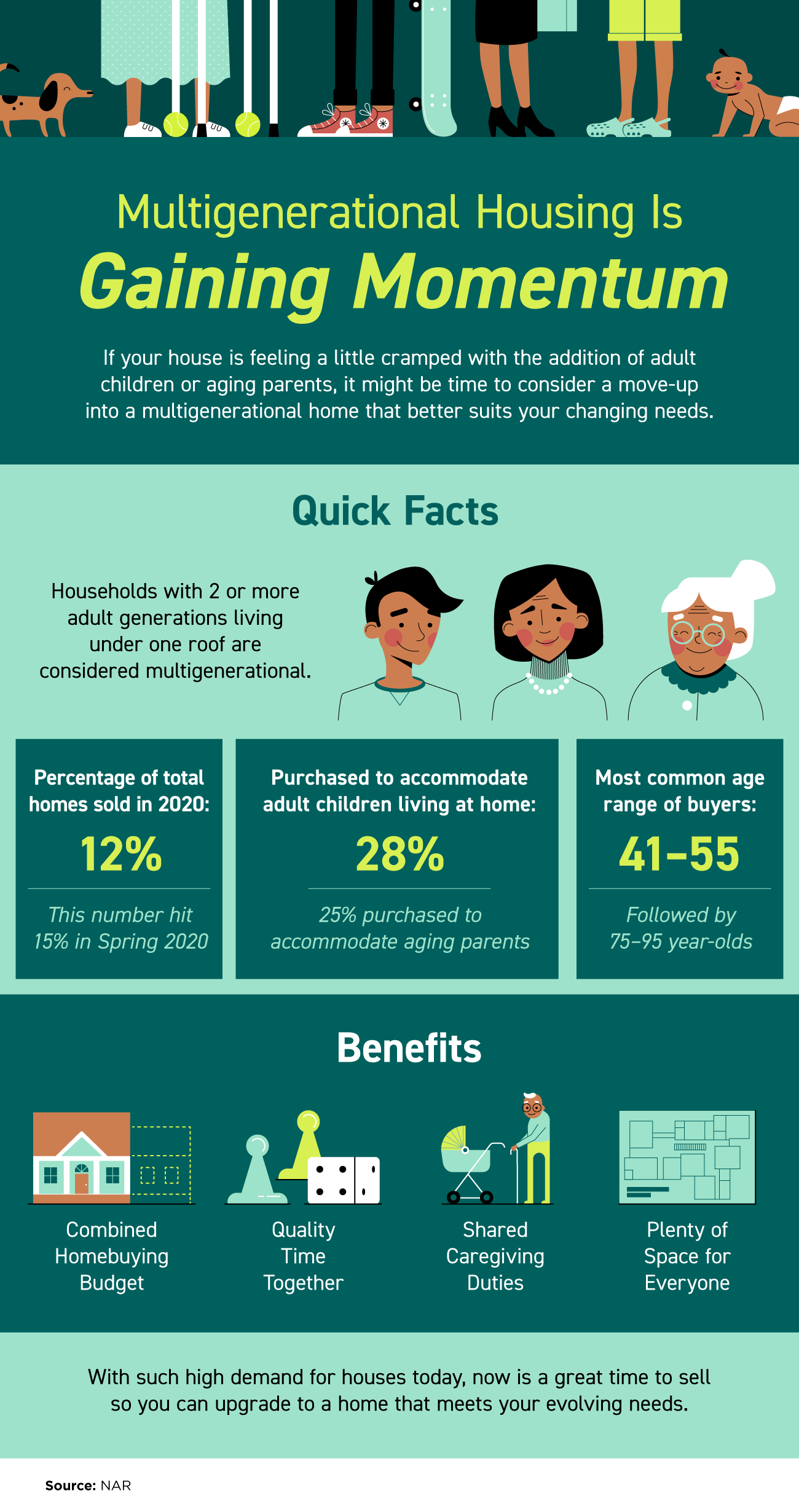 Some Highlights
If your house is feeling a little cramped with the addition of adult children or aging parents, it might be time to consider a move-up into a multigenerational home that better suits your changing needs.
With benefits that include a combined homebuying budget and shared caregiving duties, an increasing number of households are discovering the value of a multigenerational home.
With such high demand for houses today, now is a great time to sell so you can upgrade to a multigenerational home that may better suit your evolving needs.
Every day in the U.S., roughly 10,000 people turn 65. Prior to the health crisis that swept the nation in 2020, most people had to wait until they retired to make a move to the beach, the golf course, or the senior living community they were looking to settle into for their later years in life. This year, however, the game changed.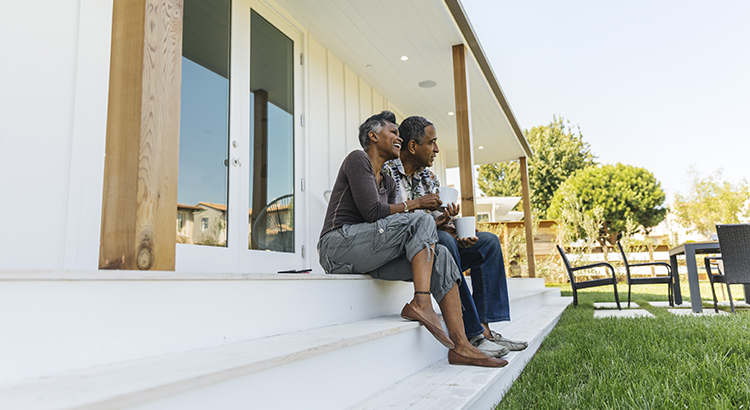 Once the kids have left the nest, you may be wondering what to do with all of the extra space in your home. Chances are, you don't need four bedrooms anymore, and it may be a great time to sell your house and downsize, maybe even into a single-story home. You've likely gained significant equity if you've lived in your home for a while, so making a move while demand for your current house is high could be your best step forward toward the retirement goals you set out to achieve several years ago.
There's comfort in being around people who share common interests, goals, and challenges. That comfort in a community doesn't wane with age – it actually deepens. Whether it's proudly talking about grandchildren or lamenting the fact that our eyes aren't as good as they used to be, it helps to be around people who not only understand what we're saying but actually feel the same joys and concerns as well.
A desire among many seniors is to "age in place."
If one of the questions you're asking yourself today is, "Should I sell my house this year?" the current Housing Opportunities and Market Experience (HOME) Survey from the National Association of Realtors® (NAR) should boost your confidence as it relates to the current selling sentiment in the housing market. Even with all the information overload in the media circling around talk of a possible recession, the upcoming 2020 election, and more, Americans feel good about selling a house now. That's some news to get excited about!
Home values have been increasing for 93 consecutive months, according to the National Association of Realtors. If you're a homeowner, particularly one looking to downsize your living space, that's great news, as you've likely built significant equity in your home.

Some Highlights
Whether capitalizing on job opportunities, affordability, or warm-weather places to retire, Americans are making moves to these top cities to take advantage of the strength in the current housing market.
A strong economy and lower mortgage rates have made it easier for many would-be buyers to get into the market. According to realtor.com, it just depends on which market.
To find the top market in our area, let's get together.
Did you know that 1 in 6 Americans currently live in a multigenerational household?
The Federal Reserve Bank (The Fed) recently released their 2019 Survey of Consumer Expectations Housing Survey. The survey reported that 65% of Americans believe homeownership is a good financial investment. Since 2014, the percentage has increased by over nine percent.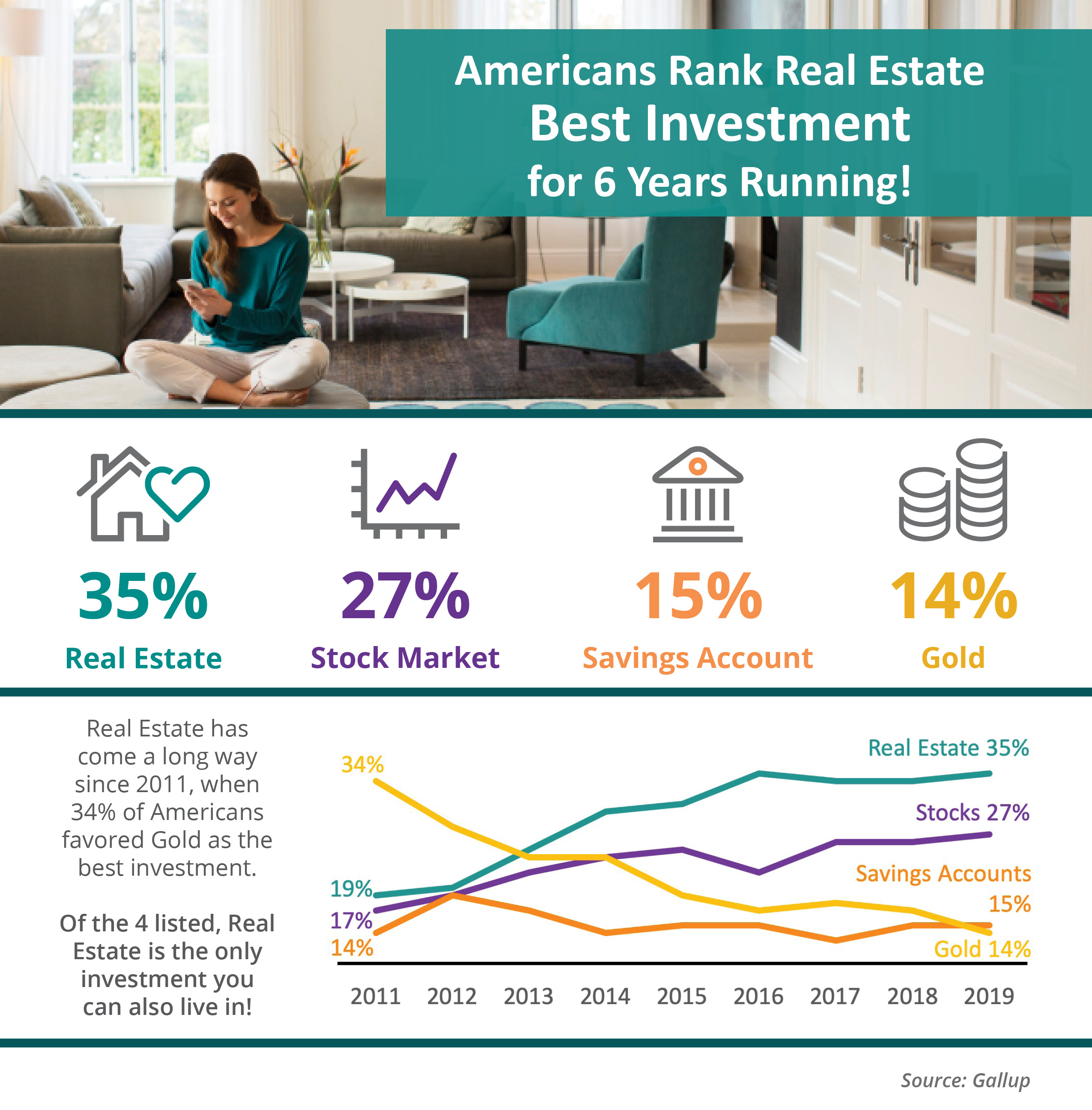 Some Highlights
Real estate has outranked stocks/mutual funds, gold, savings accounts/CDs, and bonds as the best long-term investment among Americans for the last 6 years.
Stock owners are more positive about real estate than stocks as an investment.
Of the 4 listed, real estate is the only investment you can also live in!
If you are a "baby boomer" (born between 1946 and 1964), you may be thinking about selling your current home. Your children may have finally moved out. Your large, four-bedroom house with three bathrooms no longer fits the bill. Taxes are too high. Utilities are too expensive. Cleaning and repair are too difficult. You may be ready to move into a home that better fits your current lifestyle. Many fellow boomers have already made the move you may be considering.
As loved ones start to get older, we start to wonder: how long will they be able to live alone? Will they need someone there to help them with daily life? There's a reason to ask those questions now more than ever, as the average life expectancy in the U.S. is 78 years old! As a result, 41% of Americans in the market are searching for a home that can accommodate a multigenerational family.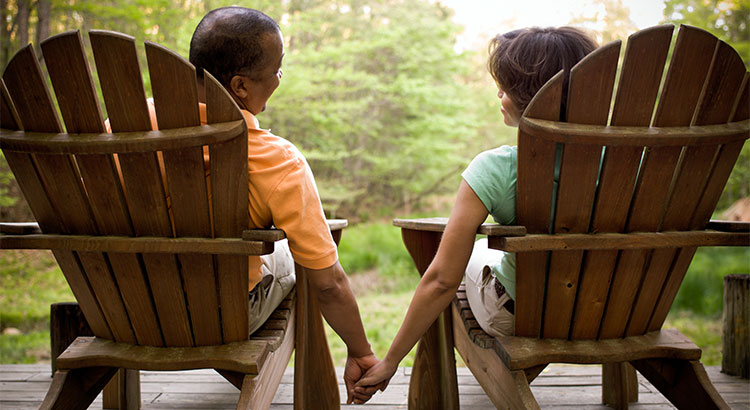 Many studies suggest one of the main reasons for the inventory shortage in today's market of homes for sale is that older generations have chosen to "age in place" over moving.
Over the last several years, many "baby boomers" have undergone a metamorphosis. Their children have finally moved out and they can now dream about their own future. For many, a change in lifestyle might necessitate a change in the type of home they live in.