One of the biggest questions people are asking right now is: what's happening with home prices? There are headlines about ongoing price appreciation, but at the same time, some sellers are reducing the price of their homes. That can feel confusing and makes it more difficult to get a clear picture.
If you're thinking about selling your house, you may have heard about the housing market slowing down in recent months. While it's still a sellers' market, the peak frenzy the market saw over the past two years has cooled some. If you're asking yourself if you've missed your chance to sell your house and make a move, the good news is you haven't – motivated buyers are still out there. But you do need to price your house right for today's market. Here's why.
If you put off your home search at any point over the past two years, you may want to consider picking it back up based on today's housing market conditions. Recent data shows the supply of homes for sale is increasing, giving buyers like you additional options.
If you're wondering if home prices are going to come down due to the cooldown in the housing market or a potential recession, here's what you need to know. Not only are experts forecasting home prices will continue to appreciate nationwide this year, but most of them also actually increased their projections for home price appreciation from their original 2022 forecasts (shown in green in the chart below):
According to a recent survey from the Wall Street Journal, the percentage of economists who believe we'll see a recession in the next 12 months is growing. When surveyed in July 2021, only 12% of economists consulted thought there'd be a recession by now. But this July, when polled, 49% believe we will see a recession in the coming 12 months.
Whether you're a potential homebuyer, seller, or both, you probably want to know: will home prices fall this year? Let's break down what's happening with home prices, where experts say they're headed, and why this matters for your homeownership goals.
There's no doubt about the fact that the housing market is slowing from the frenzy we saw over the past two years. But what does that mean for you if you're thinking of selling your house?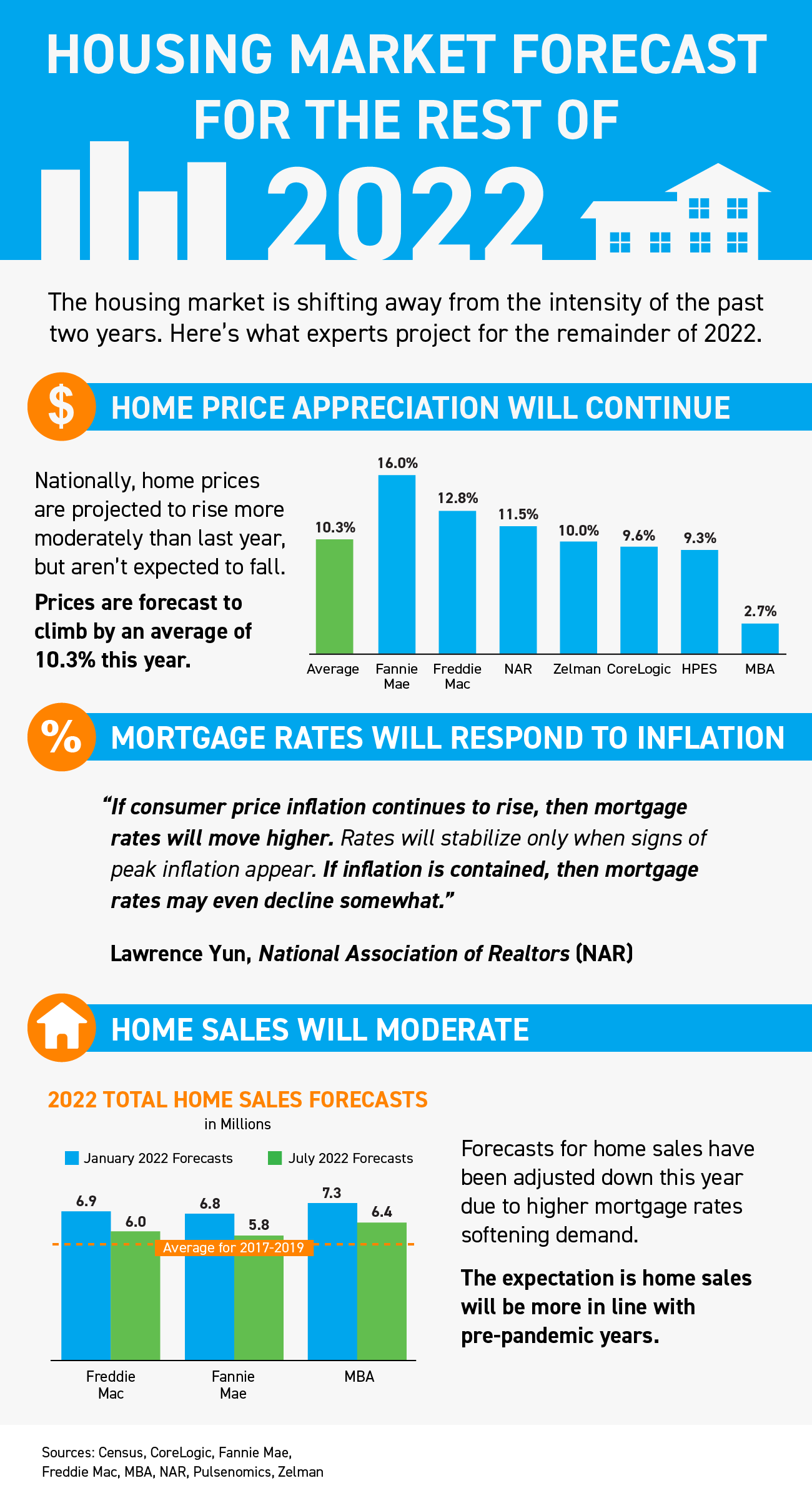 Some Highlights
The housing market is shifting away from the intensity of the past two years. Here's what experts project for the remainder of 2022.
Home prices are forecast to rise more moderately than last year. Mortgage rates will respond to inflation, and home sales will be more in line with pre-pandemic years.
Let's connect so you can make your best move this year.
If rising home prices leave you wondering if it makes more sense to rent or buy a home in today's housing market, consider this. It's not just home prices that have risen in recent years – rental prices have skyrocketed as well. As a recent article from realtor.com says:
If you're following the news, chances are you've seen or heard some headlines about the housing market that don't give the full picture. The real estate market is shifting, and when that happens, it can be hard to separate fact from fiction. That's where a trusted real estate professional comes in. They can help debunk the headlines so you can really understand today's market and what it means for you.
If you're thinking about making a move, you probably want to know what's going to happen to home prices for the rest of the year. While experts say price growth will moderate due to the shifting market, ongoing appreciation is expected. That means home prices won't fall. Here's a look at two key reasons experts forecast continued price growth: supply and demand.
Over the last two years, the rate of home prices appreciated at a dramatic pace. While that led to incredible equity gains for homeowners, it's also caused some buyers to wonder if home prices will fall. It's important to know the housing market isn't a bubble about to burst, and home price growth is supported by strong market fundamentals.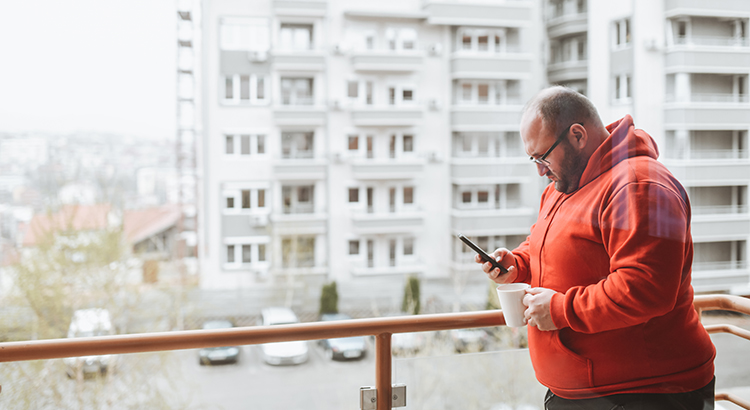 While the Federal Reserve is working hard to bring down inflation, the latest data shows the inflation rate is still going up. You no doubt are feeling the pinch on your wallet at the gas pump or the grocery store, but that news may also leave you wondering: should I still buy a home right now?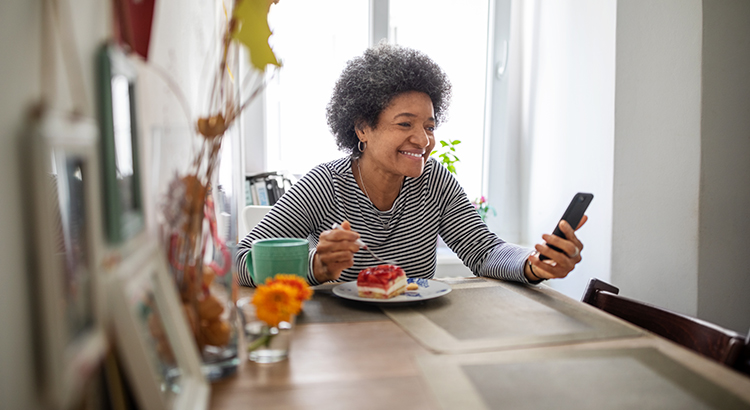 If you've been thinking about buying a home, you likely have one question on the top of your mind: should I buy right now, or should I wait? While no one can answer that question for you, here's some information that could help you make your decision.
The housing market is at a turning point, and if you're thinking of buying or selling a home, that may leave you wondering: is it still a good time to buy a home? Should I make a move this year? To help answer those questions, let's turn to the experts for projections on what the second half of the year holds for residential real estate.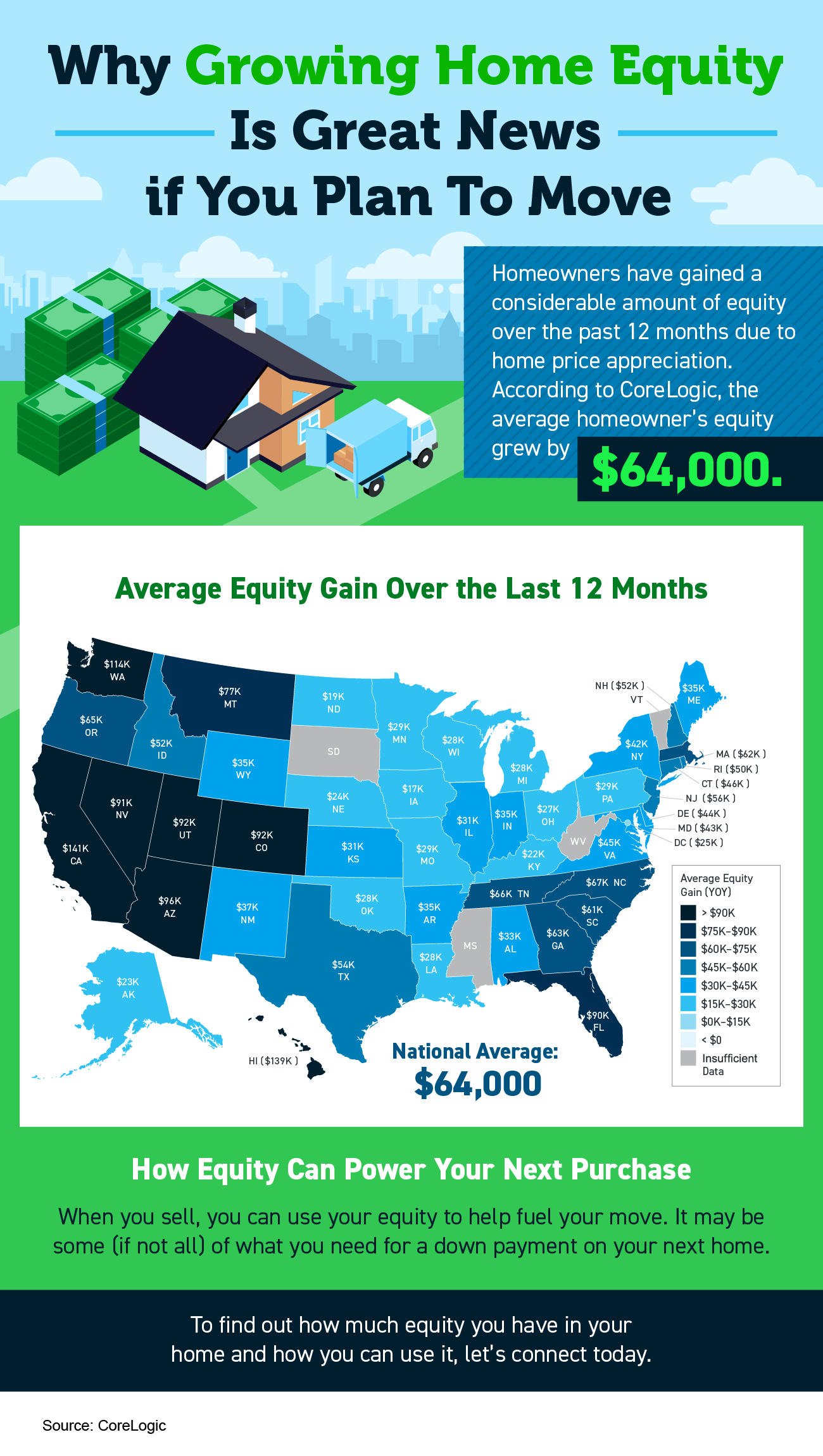 Some Highlights
According to the latest data from CoreLogic, the average homeowner gained $64,000 in home equity over the past 12 months.
That much equity can be a game-changer when you move. When you sell, it could be some (if not all) of what you need for a down payment on your next home.
To find out how much equity you have in your home and how you can use it, let's connect today.
It's true that record levels of home price appreciation have spurred significant equity gains for homeowners over the past few years. As Diana Olick, Real Estate Correspondent at CNBC, says:
You may be reading headlines and hearing talk about a potential housing bubble or a crash, but it's important to understand that the data and expert opinions tell a different story. A recent survey from Pulsenomics asked over one hundred housing market experts and real estate economists if they believe the housing market is in a bubble. The results indicate most experts don't think that's the case (see graph below):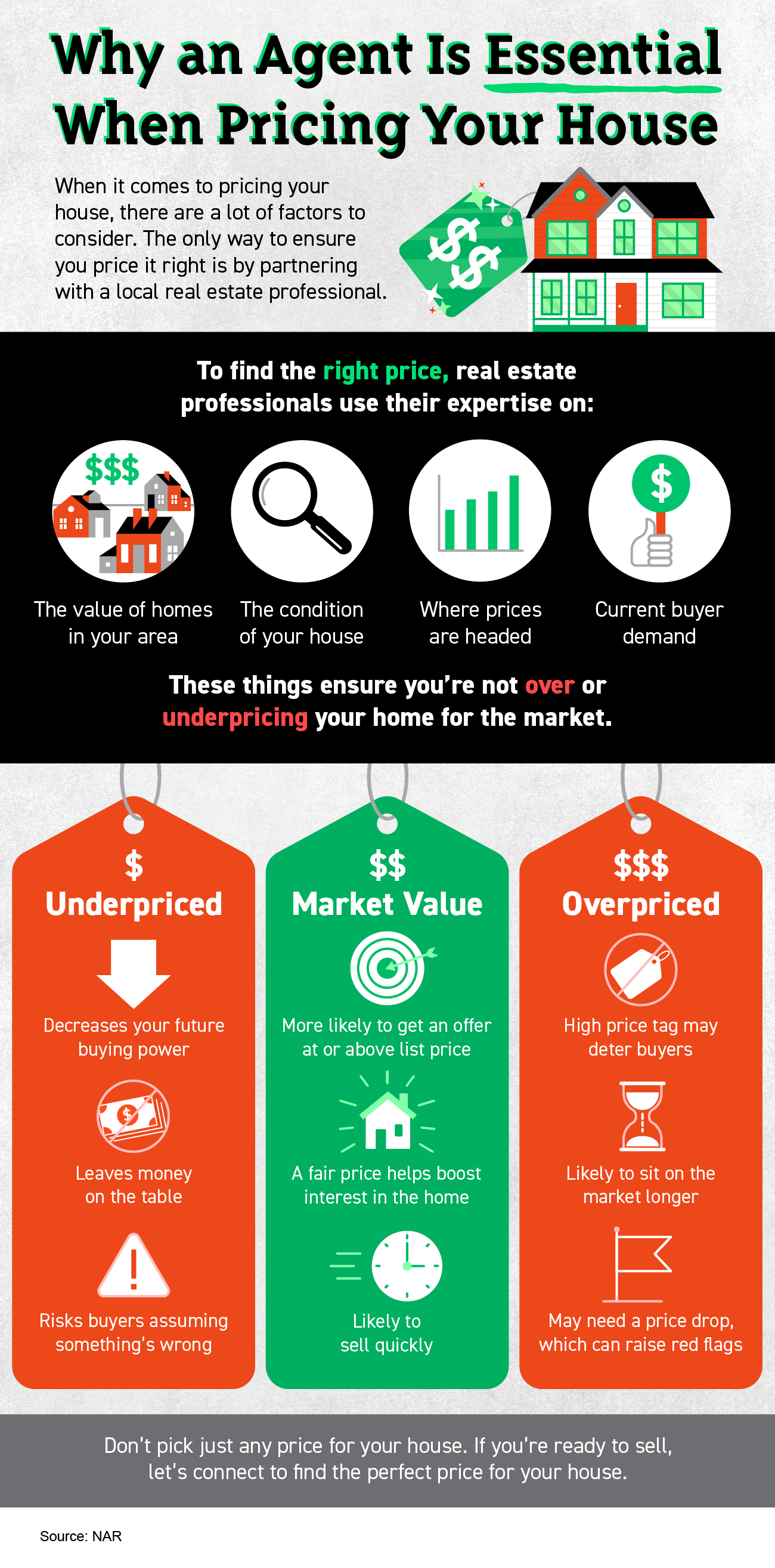 Some Highlights
When it comes to pricing your house, there's a lot to consider. The only way to ensure you price it right is by partnering with a local real estate professional.
To find the best price, your agent balances current market demand, the values of homes in your neighborhood, where prices are headed, and your home's condition.
Don't pick just any price for your house. If you're ready to sell, let's connect to find the perfect price for your house.
Some Highlights
If you're following along with the news today, you've heard about rising inflation. Today, inflation is at a 40-year high. According to the National Association of Home Builders (NAHB):
If you own a home, your net worth likely just got a big boost thanks to rising home equity. Equity is the current value of your home minus what you owe on the loan. And today, based on recent home price appreciation, you're building that equity far faster than you may expect – here's how it works.
Experts in the real estate industry use a number of terms when they talk about what's happening with home prices. And some of those words sound a bit similar but mean very different things. To help clarify what's happening with home prices and where experts say they're going, here's a look at a few terms you may hear:
If your lifestyle has changed recently and you're ready to make a move, taking advantage of today's sellers' market might be just the answer for your summer plans. With homes continuing to get multiple offers, this could be your moment to get the contract you're looking for on your house if you're ready to sell.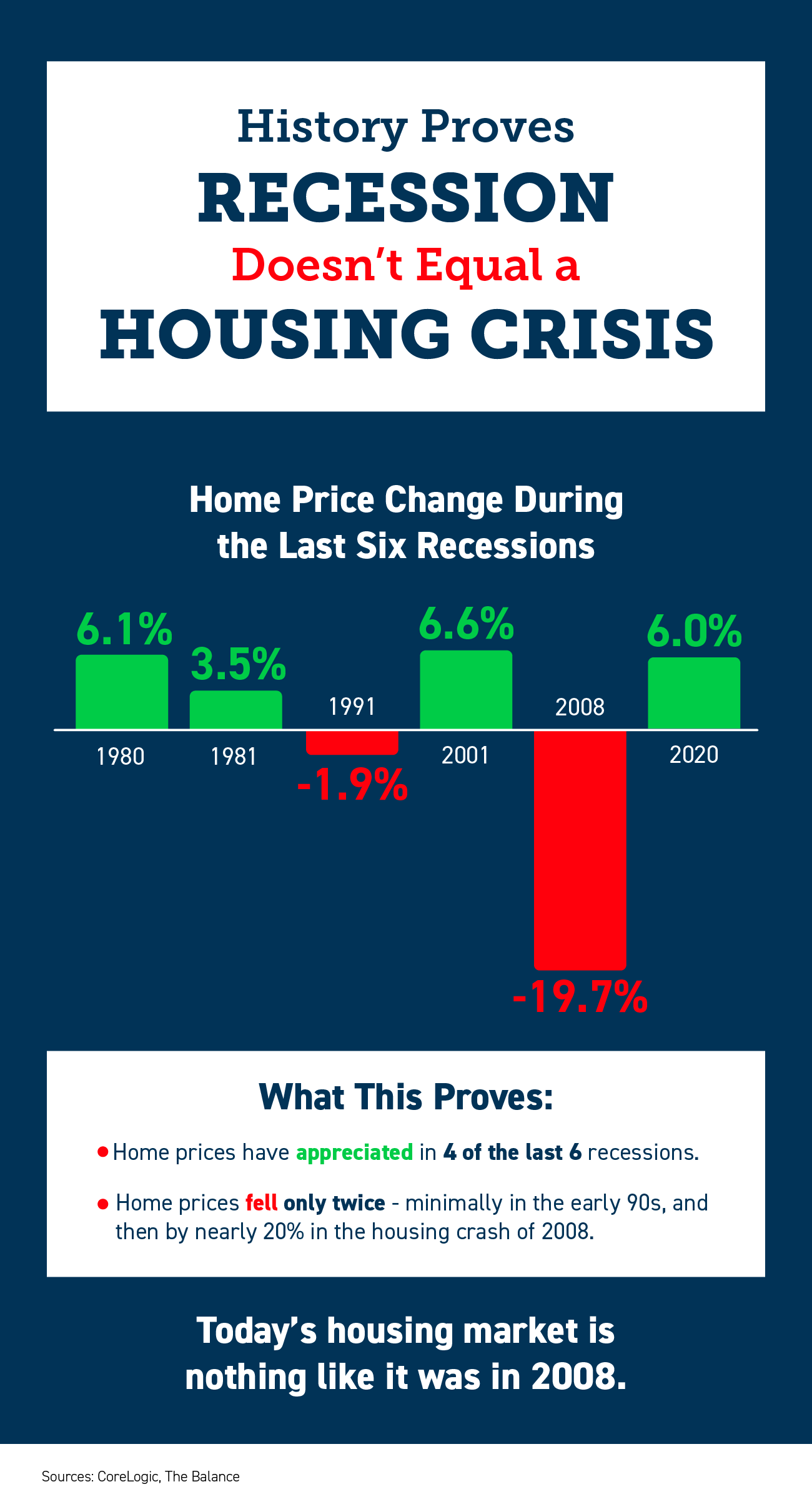 Some Highlights
It's important to understand history proves an economic slowdown does not equal a housing crisis.
In 4 of the last 6 recessions, home prices actually appreciated. Home prices only fell twice – minimally in the early 90s and then by nearly 20% during the housing crash in 2008.
If you have questions, let's connect to discuss why today's housing market is nothing like 2008.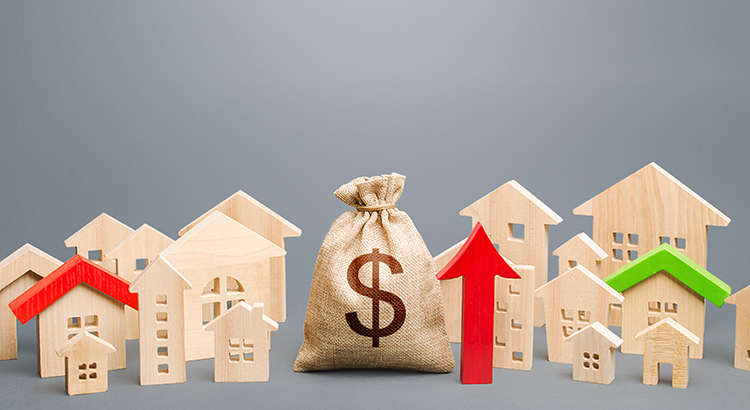 As mortgage rates started to rise this year, many homeowners began to wonder if the value of their homes would fall. Here's the good news. Historically, when mortgage rates rise by a percentage point or more, home values continue to appreciate. The latest data on home prices seems to confirm that trend.